Financial support for the fight against malignant brain tumor - glioblastoma multiforme ID: juvtyt
The organizer verified the description with proper documents.
Whip-round was turned off by organizer
194 545 zł from 300 000 zł
194 545 zł
from 300 000 zł
Description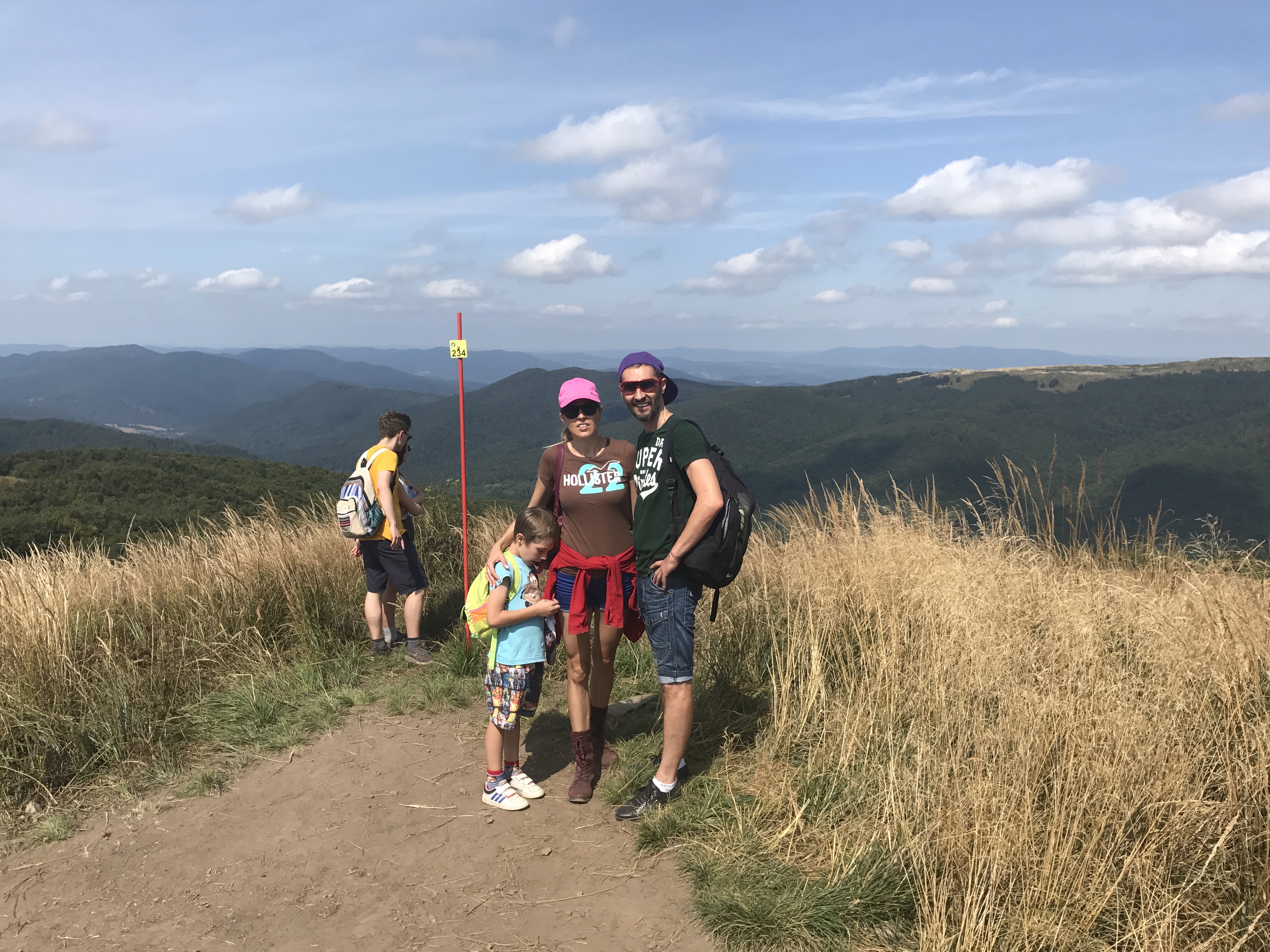 I am asking for the financial support to fight a malignant brain tumor - grade IV glioblastoma (WHO G4).
At this point, all treatment options in Poland have already run out. The only chance for me is immunotherapy at the IMMUN-ONKOLOGISCHES ZENTRUM KÖLN Clinic in Germany. http://www.iozk.de.  However, the cost of treatment is about PLN 300,000.
Unfortunately, the treatment is very expensive and exceeds my and my family's financial capacity. That is why I am asking you for the financial support in the fight against the disease.
Time passes relentlessly. Every amount counts. I will be very grateful for any help given.
Who I am
My name is Karol Szafranek. I am a research and didactic employee of the Medical University of Bialystok. In 2016, I obtained my PhD in Physical Culture Sciences at the University of Physical Education in Warsaw. I am also an athlete and a football coach of women's and men's teams, as well as an alpine skiing trainer.
I have always been interested in sport, a healthy diet and leading an active lifestyle. For many years I played the position of a striker in several lower-level football clubs (district class). I passed my passion for sport as a physical education teacher and trainer, starting from a few-year-old children through elementary, middle and high school students as well as adults and seniors.
Above all, however, I am the husband and father of the eight-year-old Marcel. Three years ago I finished construction and finally moved to my dream home. I still have a lot of plans that I would like to implement in the future.
My athlete's nature does not allow me to give up and makes me fight until the end for my dreams, health and life.
Disease
I have a brain tumor - grade IV glioblastoma (WHO G4). I learned about the disease in May 2017, when I got an epilepsy attack and lost consciousness by driving a car on my way to my parents to take my child home. Miraculously, my wife and I avoided an accident and we both "unscathed"  got out of trouble. It was then that the cancer was diagnosed for the first time as anaplastic astrocytoma (grade III astocytoma) and I started the fight for my health and life.
Previous treatment
I was operated for the first time in July 2017 at the Neurosurgery Clinic at the Banacha Hospital in Warsaw. Then, I underwent radical radiotherapy in 30 fractions, which lasted two months. Unfortunately, in August 2018 the first resumption of the disease occurred, the cancer began to grow back with doubled strength. In September 2018, I was operated for the second time in the same hospital. The test results showed that it was already grade IV glioblastoma. As soon as my health allowed it, I underwent Temodal chemotherapy - which lasted seven months and included six series.
To enhance the effect of the treatment, I used medicinal marijuana in consultation with the Medical Marijuana Consultation Center in Konin, I used propolisop therapy and also changed my diet radically.
The next stage of treatment (November 2018) was the surgery using a Gamma "laser knife". The tumor was exposed to radiation at the Gamma Knife Center in Warsaw.
My treatment consists of regular visits and consultations with doctors: oncologists and neurosurgeons from around the country, and systematic diagnostic tests.
Further treatment
In November 2019 there was a second relapse. The tumor is growing again. In Poland, all treatment options have already run out. The only chance for me is the immunotherapy in Germany. I am in touch with the Clinic in Cologne. Based on my diagnosis and consultation, I have been qualified for further treatment. The only condition is to collect the right amount of money to start the therapy.
I will be very grateful for any help given.
Updates1
Szanowni Państwo! Wspólnie z mężem dziękujemy za okazaną pomoc i wpłaty. Niestety, jego stan zdrowia w ciągu ostatnich kilku dni radykalnie się pogorszył. Z powodu silnej progresji choroby odstąpiono od operacji. Byliśmy w Kolonii, gdzie wykonano badania i pobrano materiał do przygotowania leków. Mieliśmy zaplanowane leczenie w Kolonii od 3 do 7 marca, jednak obecny stan zdrowia mojego męża wyklucza podróż. Obecnie przebywa w szpitalu z silnym obrzękiem mózgu i czas pokaże co będzie dalej.
Our users created
439 114 whip-rounds
---
What are you collecting for today?