id: wf6zyh
Pomoc dla pogorzelców, którym Pies Tina i kot Garfield uratowały życie
Pomoc dla pogorzelców, którym Pies Tina i kot Garfield uratowały życie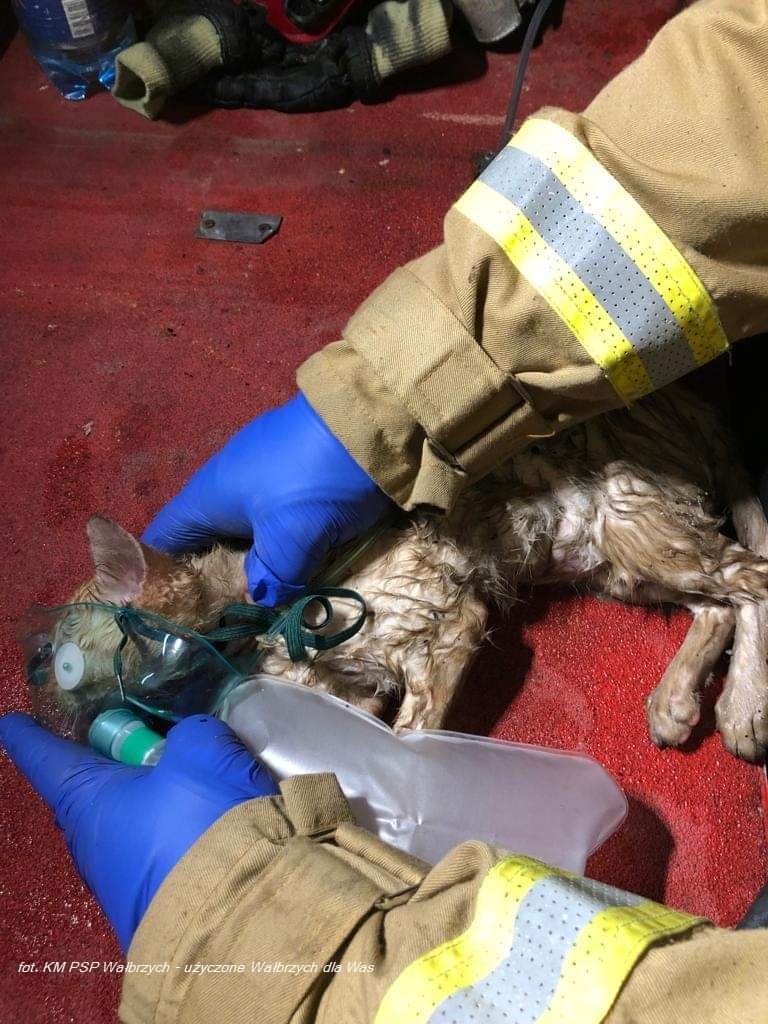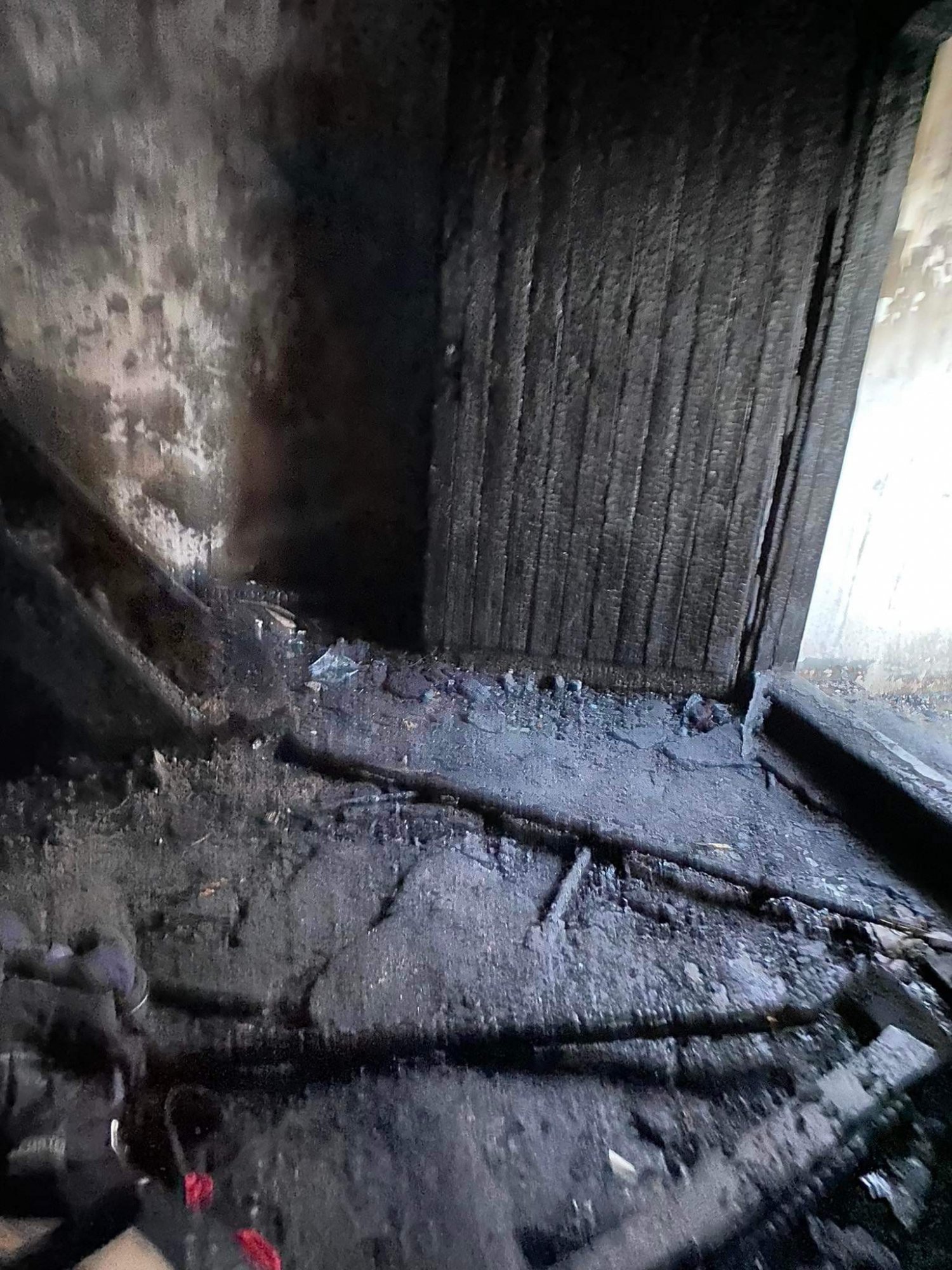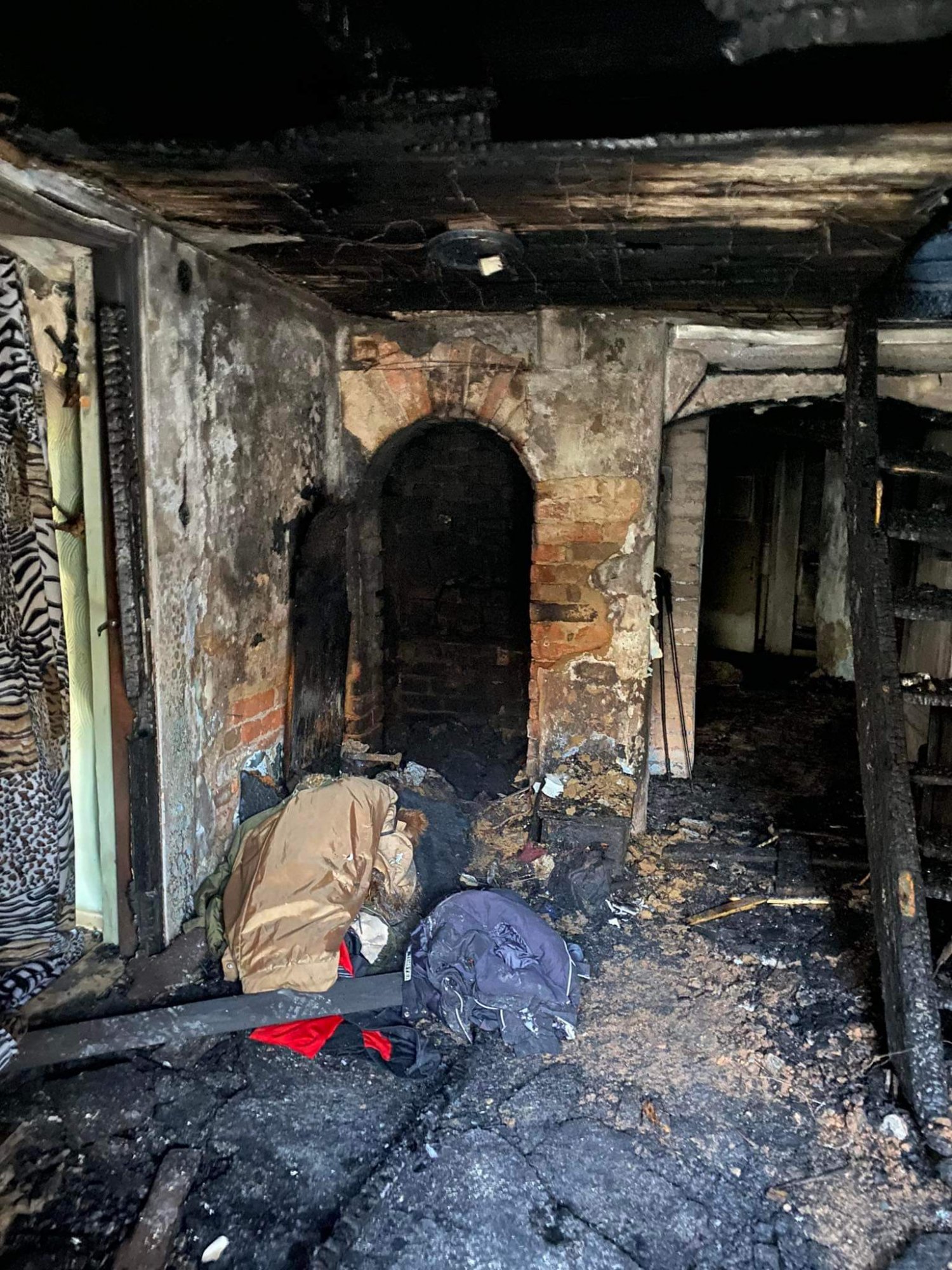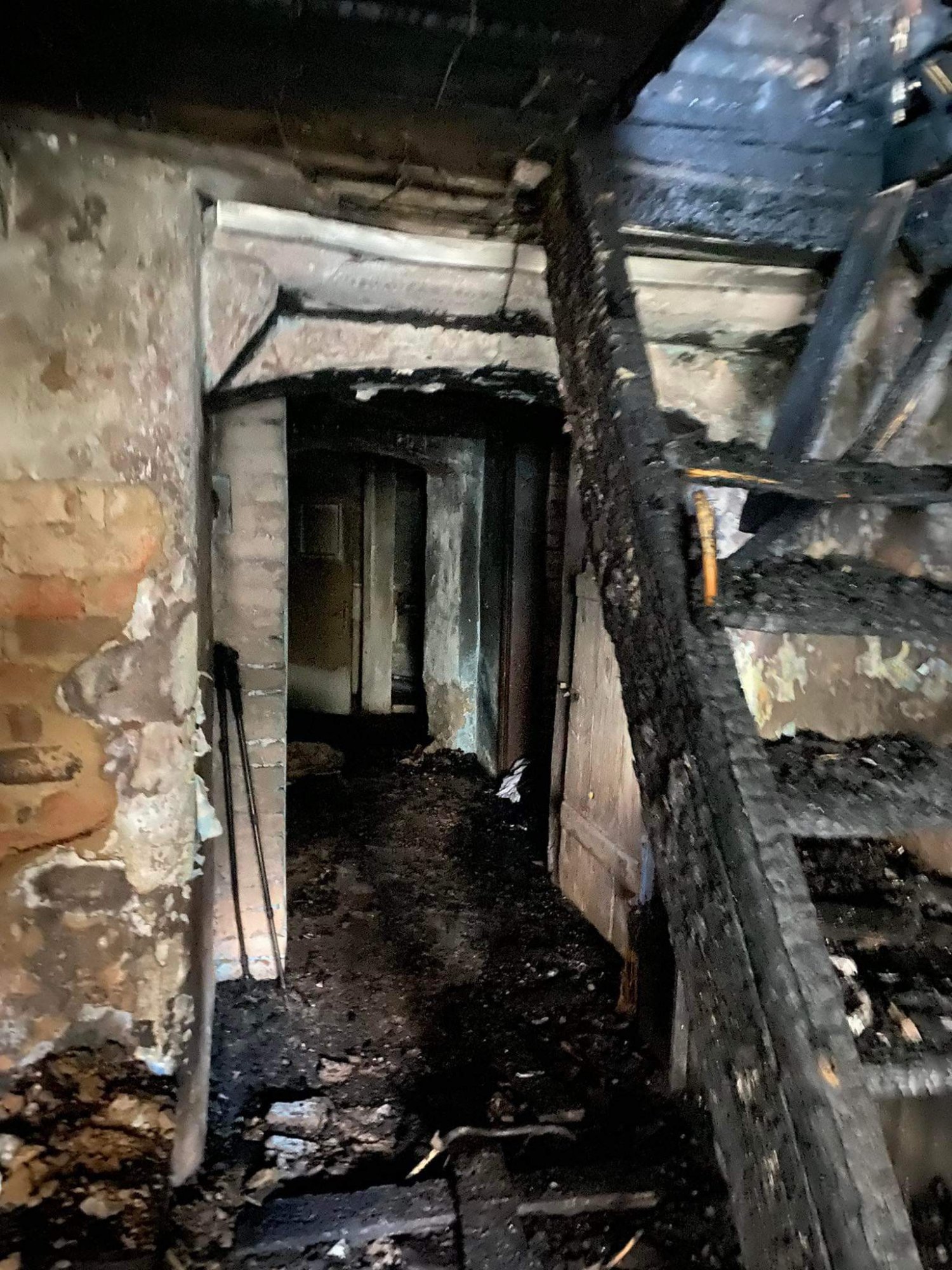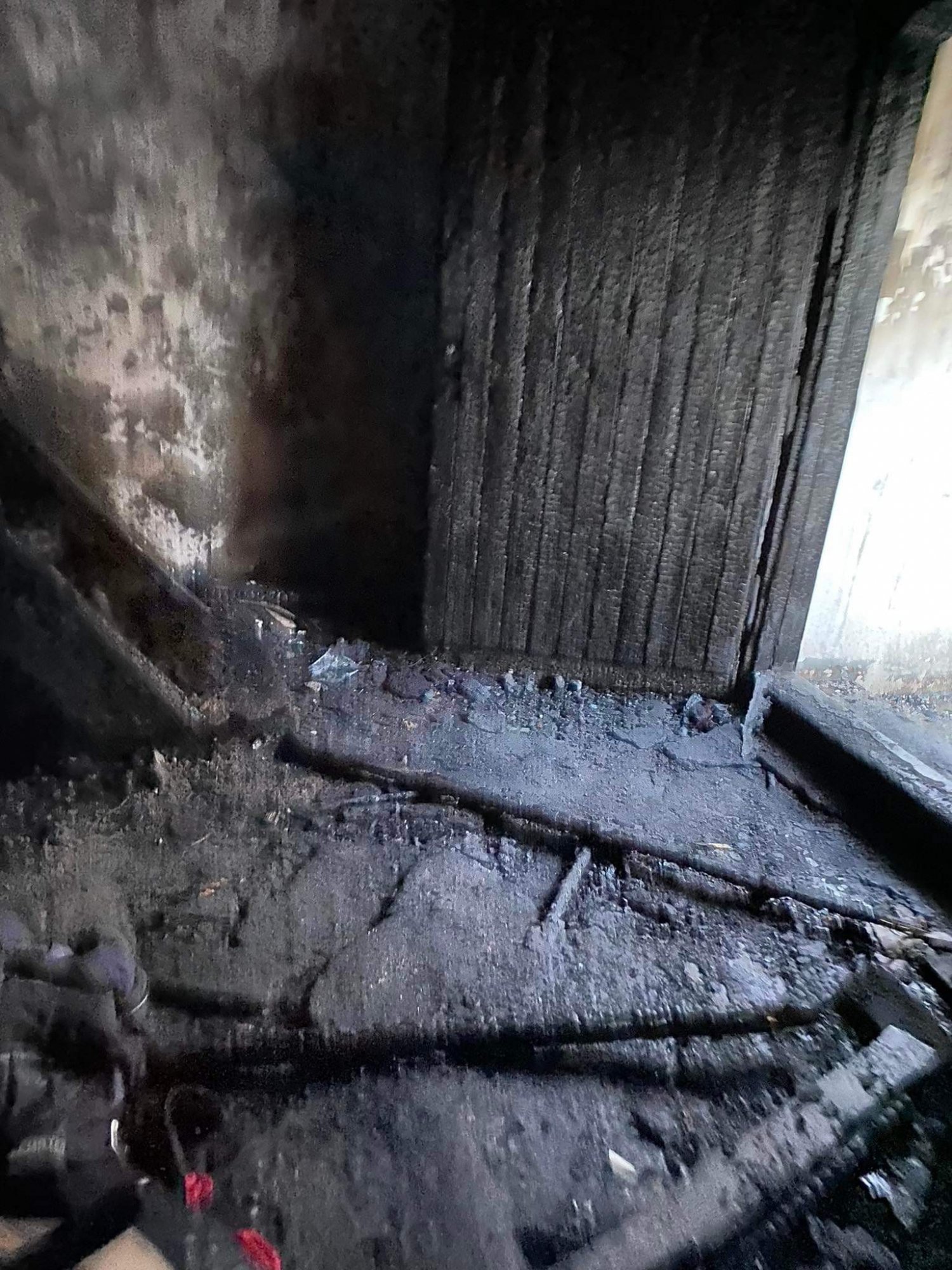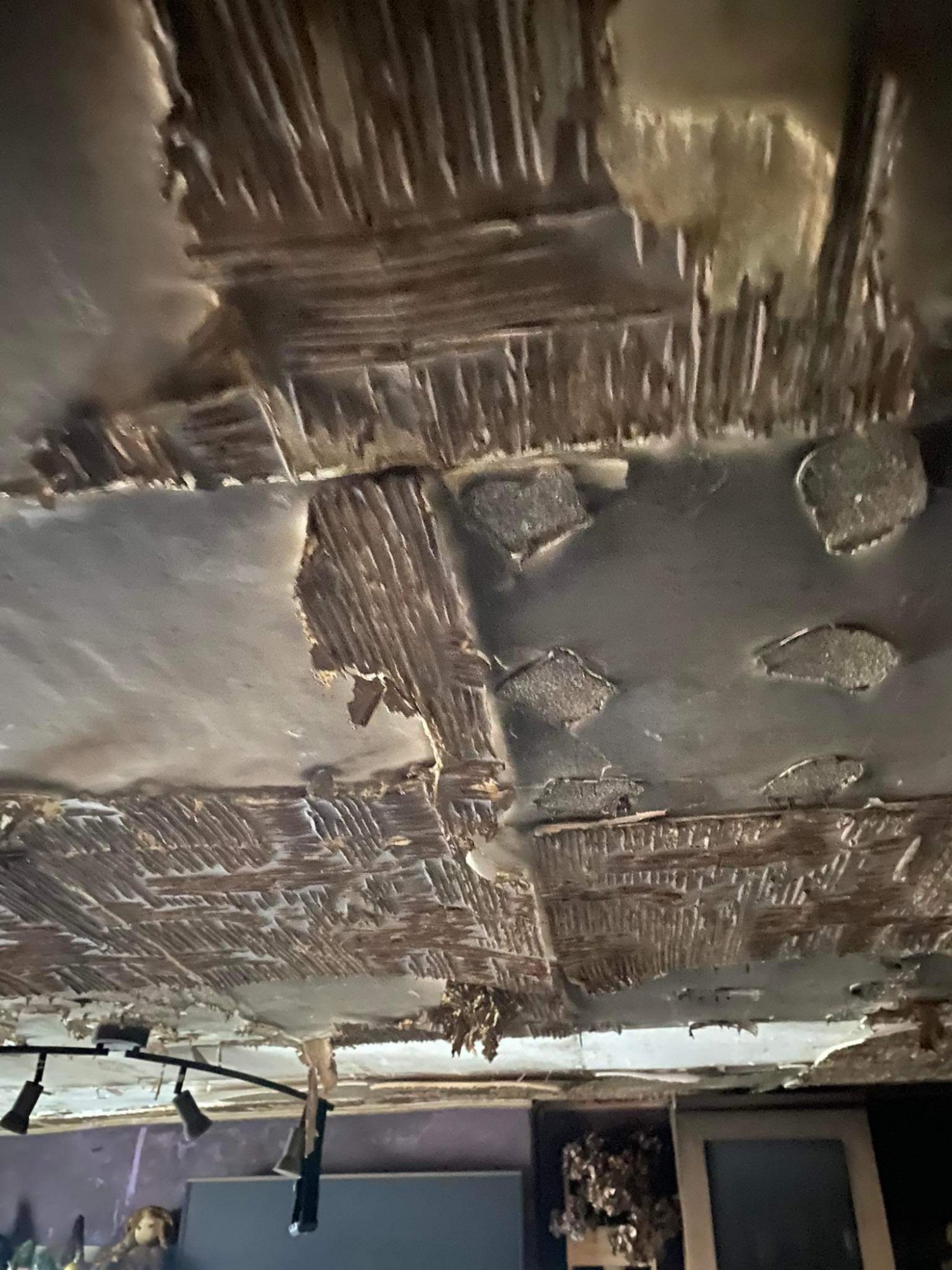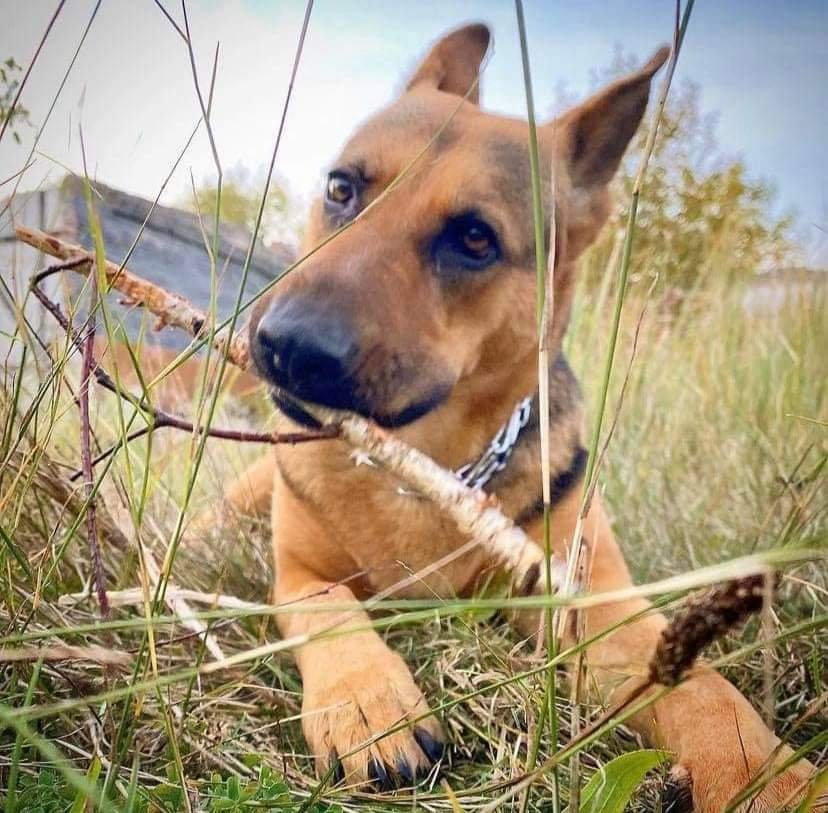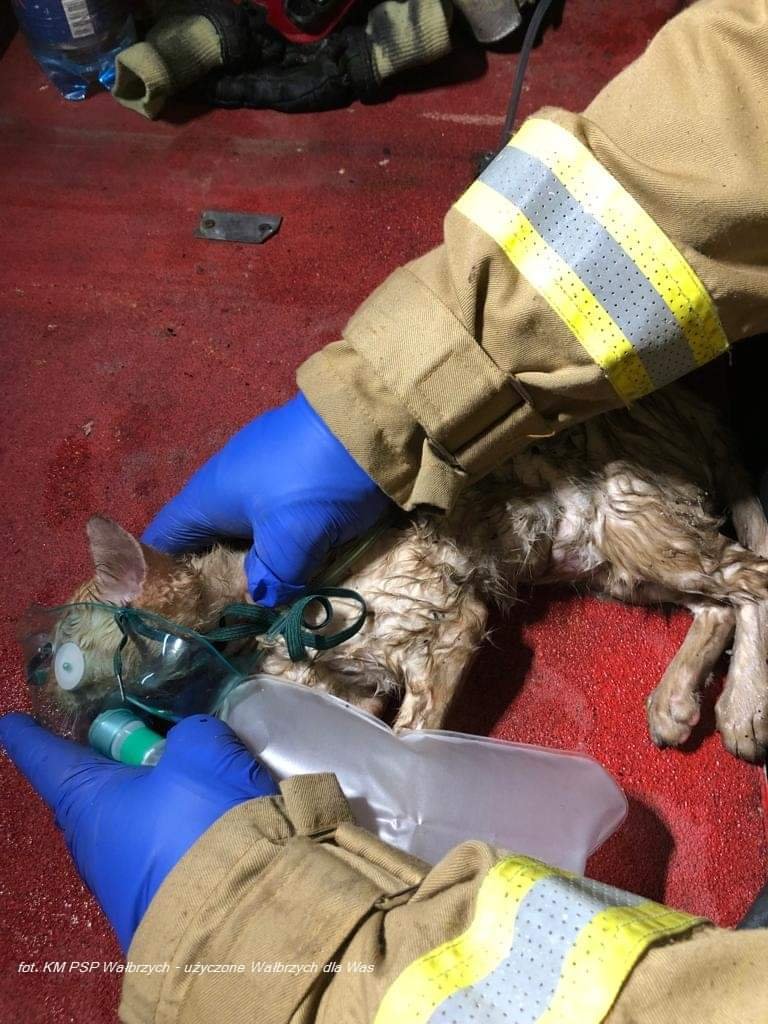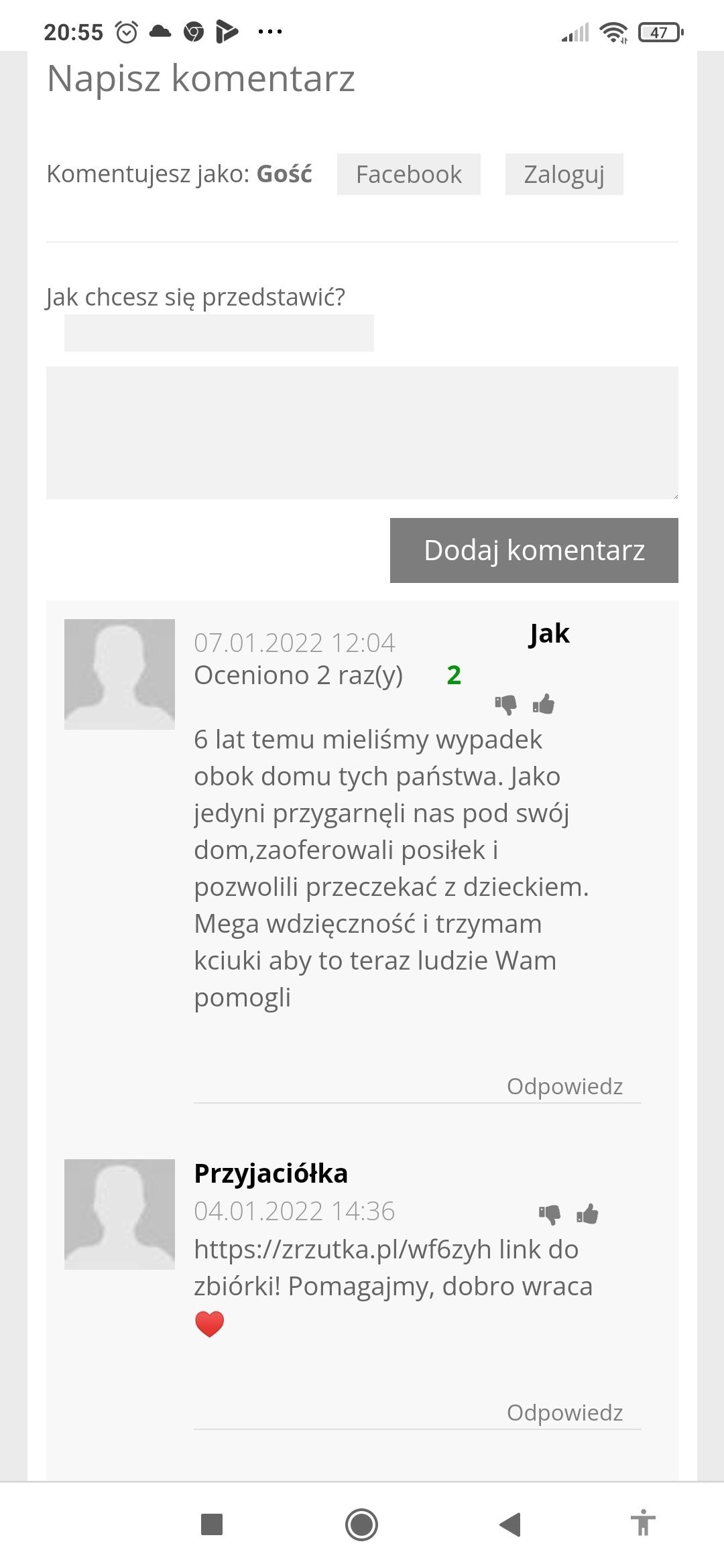 The organizer verified the description with proper documents.
of 200 000 zł (≈ 43 011 €)
Donate
Zrzutka.pl does not charge any commission
Na dzień dzisiejszy rodzina otrzymała wsparcie od znajomej i zostało im użyczone mieszkanie, w którym teraz zamieszkują dziadek, ciocia i wujek.

Jest wiele pytań: Co potrzebuje rodzina??? Są to ludzie, którzy pracują i są w stanie zapewnić sobie wyżywienie czy inne podstawowe rzeczy. Przede wszystkim potrzebują miejsca, gdzie mogliby zamieszkać razem ze swoimi zwierzętami bez strachu o jutro. Idealnym rozwiązaniem było by dla nich czynszowe mieszkanie do remontu od gminy, o które walczą. Zbiórka zorganizowana jest po to, aby pomóc im wyremontować mieszkanie, które otrzymają oraz na odkupienie sprzętu czy mebli, które im spłoneły. To już są niestety spore koszty i sami mogą sobie z tym nie poradzić. Udało się uratować niewiele z tego co mieli. Największym ich marzeniem było by odbudowanie domu, który spłonął. Jest też pomysł, żeby kupić im mieszkanie, jeśli nie dostaną żadnego do remontu od miasta. W tym calu została utworzona ta zbiórka. Kto chce i może pomóc super, każda złotówka jest ważna. Dziękuje wszystkim w imieniu poszkodowanych.




Read more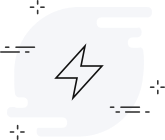 There are no updates yet.
Description
Moja rodzina: 75 letni dziadek, ciocia, kuzynka i wujek stracili wszystko. W środku nocy w ich domu wybuchł pożar, który doszczętnie zniszczył dorobek ich życia. Dom nie nadaje się do zamieszkania. Możliwe, że będzie wyburzony.
Dziadek mieszkał tam od zawsze, miał swój ogródek, w którym uprawiał warzywa, owoce itp. Bardzo przeżył pożar 😭. Spłonęło mu wszystko, czego dorabiał się przez całe życie i został z niczym.
Całej rodzinie pozostały tylko wspomnienia i ból po tragedii.
Wspólnymi siłami możemy spróbować odbudować im 🏡 lub kupić mieszkanie, w którym będą mogli spokojnie żyć.
To, że przeżyli zawdzięczają swojemu wiernemu psu - Tinie, która obudziła ich, gdy płomienie zajmowały już ich dom.
https://walbrzych.dlawas.info/wiadomosci/pozar-na-strzegomskiej-uratowaly-ich-zwierzeta-jest-zrzutka/cid,33400,a
Serdecznie proszę o pomoc w zbiórce. Każda złotówka się liczy.
Dziękujemy
The world's first card for receiving payments. The Payment Card.
The world's first card for receiving payments. The Payment Card.
Find out more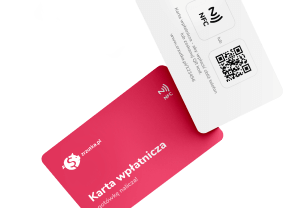 Our users created
852 008 whip-rounds
and collected
737 019 591 zł
What are you collecting for today?