id: k6fgn8
Polski TECH i biznes dla walczącej Ukrainy #CyberBridge
Polski TECH i biznes dla walczącej Ukrainy #CyberBridge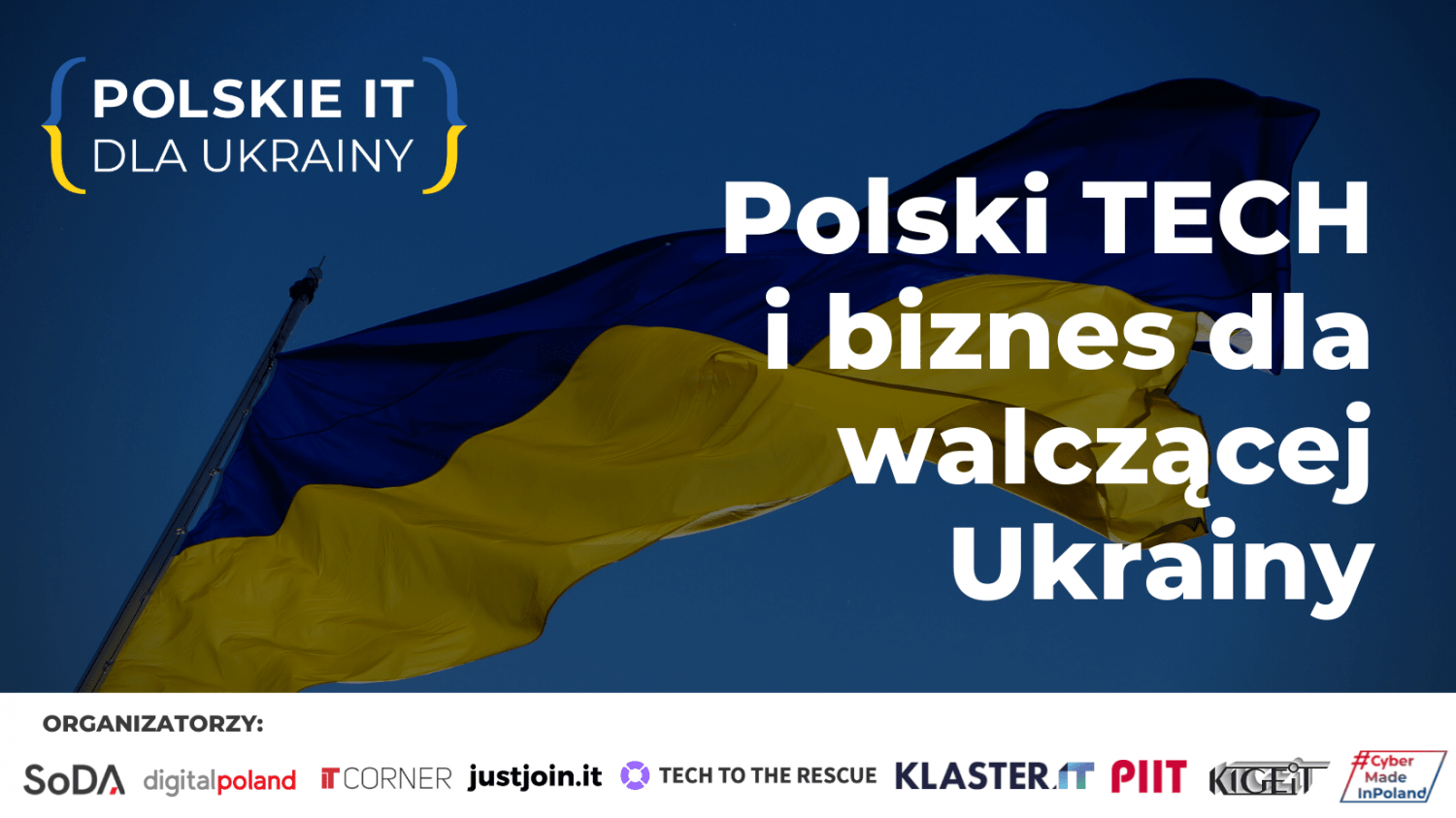 508 327 zł
z 1 000 000 zł
Wpłać na zrzutkę
Zrzutka.pl nie pobiera prowizji od wpłat
[11-12.04]

💙💛 It is the last day of our campaign. Thank you very much for all the support, donations, and shares you have given us over a month. 💙💛




In recent days, we have managed to organize further transports with humanitarian aid, which reach the neediest regions of Ukraine. One of these transports included one of the drones that we managed to buy thanks to the support of SpyroSoft. Although our fundraiser is coming to an end today, we do not end with the support of our friends in Ukraine.




What's next?

1) Do You have the possibility of further financial support for Ukraine?




Currency: PLN

IBAN: PL39 1090 2398 0000 0001 4980 4904

Currency: EURO

IBAN: PL85 1090 2398 0000 0001 4935 4384

Currency: USD

IBAN: PL62 1090 2398 0000 0001 4983 8634

Account owner: Ukraine Foundation

Bank's SWIFT code: WBKPPLPP

Bank name: Santander Bank Polska S.A.

Bank address: Al. Jana Pawła II 17, 00-854 Warsaw

Bank country: Poland

Payment title: IT for Ukraine




2) You can donate food, hygiene, and medical supplies to the warehouse at 2 Pogodna Street, Psary.




Remember, only together we can win.

Slava Ukraini! 💙💛

Fot. Marcin Zieliński

Fot. Marcin Zieliński

Czytaj więcej

[8-10.04]

Our latest transports have already reached the cities: Bucha, Irpin, Dnieper, Lviv hospitals, and the State Emergency Service of Ukraine. 




💙💛 It is all thanks to your donations! We want to thank you once again and continue to encourage you to donate. 




📦 We remind you that you can donate food, hygiene, and medical supplies to the warehouse at 2 Pogodna Street, Psary.

Czytaj więcej

[6-7.04]

For the last couple of days, our attention has been turned to even more tragic news from Ukraine. 💙💛 We are involved and organizing humanitarian aid to the areas in biggest need right now. To be able to provide this help, we need your support. How can you help us?

- Financial support for the collection, 

- Donation of materials to the warehouse at 2 Pogodna Street in Psary.




What we currently collect:

bandages, medical supplies, vitamins, electrolytes, medicines, first aid kits, food in cans, dry food (pasta, food in jars), instant food (to be poured into boiling water), general hygiene products (bath gels for women, men, children, shampoos for hair, toothbrushes, toothpaste, pampers - different sizes, deodorants, soaps, towels, wet tissues, sanitary towels), small household items (batteries, flashlights, candles, matches, disposable cutlery, garbage bags, sticky tape, extension cables, power generators), thermal blankets, sleeping bags, sleeping mats, clothes like underwear, socks (for women, men, and children - different sizes), bras for women (also in various sizes).

Fot. Marcin Zieliński

Fot. Marcin Zieliński




Czytaj więcej

[4-5.04]

💙💛 Every day we thank you for your support. Because of your donations, we can provide further humanitarian transport to the most in-need regions of Ukraine. Our equipment reaches both hospitals and local aid stations. 💙💛




If you want to make a physical donation, you can bring it to the pick-up and segregation points:

2 Pogodna St., Psary (things for the army) in Wrocław

 

There is still a great need for support. Your donations allow us to act! THANK YOU!!!

Fot. Marcin Zieliński

Fot. Marcin Zieliński

Czytaj więcej

[1-3.04]

🚛 Last weekend, more shipments left our warehouse with the most needed aid. How do we know what is currently needed and where the help should go? Thanks to the Ukraine Foundation, a substantive partner of the aid campaign and an excellent network with organisations in Ukraine, we receive information about what products are needed and where to transport them.




❗ We are still prioritizing the purchase of drones with thermal vision. On Friday, we managed to buy the second of them, but we will not be able to purchase more without your support in the form of contributions. ❗

Remember that every donation matters ❗




Czytaj więcej

[30-31.03]

Over the last two days, more shipments left our warehouse with products that our friends in Ukraine need the most. Among these supplies were medical supplies, general hygiene products and those for women and children, clothing and blankets, and bedding.




As you well remember, currently, the most necessary purchase is drones with thermal imaging. We have received pictures that the one drone we were able to purchase and transport is already in use. After receiving it, our friends from Ukraine updated their needs and asked us to provide them with:

🔵 4 large drones,

🟡 6 small drones.

The total amount for such a purchase is 136.000  PLN. To be able to make it happen, we need your support!

❤️ Thank you for your support so far, and we encourage you to make further donations. ❤️




One of our last transports with medical supplies arrived at the hospital, and the lady nurses who picked it up asked to say a huge thank you to all the contributors. ❤️

Czytaj więcej

[28-29.03]

💙💛 We are slowly reaching the month of our fundraising drop. We managed to load and send Ukraine more than 30 trucks with the necessary medical assistance, tactical, food, and supplies for everyday use. 💙💛




We are not resting on our laurels, as our friends in Ukraine have told us that there is a constant need for help there, so we again encourage you to donate. 💵 With each of them, we can buy more materials and necessary equipment. 




❗ Recently, we informed you that the most important need is the purchase of 3 drones with thermal imaging, which will support the actions of our friends in Ukraine in the fight for the freedom of the country. We managed to buy one, so we are raising funds to purchase other drones because we know how much this equipment is needed now.❗

Fot. Marcin Zieliński

Fot. Marcin Zieliński

Fot. Marcin Zieliński

Czytaj więcej

[25-27.03]

💙💛 Thank you for every donation you've made to support our Ukrainian friends; to carry on purchasing and arranging shipments, we need your additional support. Keep passing the droplet around because every donation matters. 💙💛




🚛 Over the weekend, we managed to load and send two truckloads of humanitarian aid, a total of 120 euro pallets with essential medical supplies, tactical supplies, food, hygiene supplies, blankets, sleeping bags, and clothing.

Fot. Marcin Zieliński

Fot. Marcin Zieliński

Czytaj więcej

[23-24.03]

🚛 In the last two days, we sent three TIRs with essential humanitarian aid. 

What products are in our transport?

🔵 Medicaments (among others, dressing materials, first aid kits, anti-hemorrhagic preparations, medicines, antibiotics)

🟡 Hygiene products for women and children (including pampers, wet wipes, towels, bottles, pacifiers, toothbrushes and toothpaste, shampoo and shower gel)

🔵 Long-term food (including groats, canned goods, pasta, oil, salt, sugar, flour, baby food, juice)

🟡 Clothing and technical materials (e.g., clothing for women, men, children, mattresses, sleeping bags, Foam Camp Mats, thermal blankets)

💙💛 Thanks to your donations, we can proceed with further purchases and organize transports to the most needed locations, so we would like to thank you for your help so far and encourage you to make further donations. 💙💛

Fot. Marcin Zieliński

Fot. Marcin Zieliński

Fot. Marcin Zieliński

Fot. Marcin Zieliński

Czytaj więcej

[21-22.03]

🚛 More humanitarian aid shipments leave our warehouse. On Friday, we welcomed beautiful people from Ukrainian organization "Вітер надії" - transl. "An air of hope" - we believe this is a good sign! 🇺🇦

The main products in organized transport include medical supplies, tactical equipment, hygiene products, and clothing.

❗ Currently, the most crucial need for which we are raising funds is the purchase of 3 drones with thermal imaging, which will support the actions of our friends in Ukraine in the fight for freedom of the country. ❗

Your donations will help us make this purchase!

We know we can count on you!

Fot. Marcin Zieliński

Fot. Marcin Zieliński

Fot. Marcin Zieliński

Czytaj więcej

[18-20.03]

🚛 Over the weekend, long-awaited transport with walkie-talkies arrived in the final city in Ukraine, but that's not all! We also completed transport that included supplies such as essential medical equipment, quilts, mattresses, pillows, clothing, and food.

💙💛 Your financial support helps us organize transport for our friends who are fighting for the freedom of their country! Thank you for your trust and support! 💙💛




Czytaj więcej

[16-17.03]

💙💛 Thanks to your support, transports with the most needed materials can leave our warehouse each day. How do we know what is currently needed and where it should be delivered? The Ukraine Foundation is the technical coordinator of this collection. Based on first-hand information and current possibilities, it decides the number of orders and where to deliver them. 

📦➡🇺🇦 In the last transport, we sent tactical equipment, food, and hygiene for women and children.




Czytaj więcej

[14-15.03]

 In the last two days, we were able to pack and ship three more TIR trucks.

➡ We delivered to Ukraine: food, hygiene materials, clothes, blankets, bedding.

➡ Also, we transported food for animals to shelters. (The food was donated to the Ukrainian Foundation as gifts, it wasn't purchased with the collected funds. We took care of delivering this food to shelters.)




Thank you for your donations!




Czytaj więcej

[12-13.03]

Your donations are saving lives! Last week, we sent humanitarian transport with medical aid, food, hygiene supplies, and other necessary products to Vinnitsa, which was bombed a few days earlier. The donations were distributed among four different hospitals in the city. We also reached the maternity ward, where the pampers purchased with your help were helpful for the newborn baby. 




Over the weekend, we managed to organize two more transports with tactical equipment, medical supplies, food, and other necessary items. We know that at this point, the greatest need is still for specialized modular first aid kits to help save lives, so we continue to encourage you to donate so that we can meet these needs.




Czytaj więcej

[10.03]

📦 We spent yesterday organizing the warehouse. We verified and entered into the system all items. Thanks to that, we can manage humanitarian aid transports more efficiently and react to possible shortages on the spot. 

We are already planning to purchase more specialized first aid kits and tactical equipment for our friends on the front line. 

Invariably - thank you for all the donations that help protect human lives, to be able to continue to operate, we need your support! 

Go ahead, donate!




Czytaj więcej

[08-09.03]

🚛 In the last two days, we were able to pack and ship two more TIR trucks with essential humanitarian aid that saves the lives of our Ukrainian friends.




🇺🇦 Cities and organizations we supported during these 2 days (8-9.03):

- Ciepłodar City Hall

- Larissa, Bojowe Bdzoly Foundation

- Urzhorod

- Vinnitsa




➡ The following items we will be able to deliver thanks to your donations:

Ointment for wound healing, External stabilizers for traumatology (for thighs), External stabilizers for traumatology (for shins), External stabilizers for traumatology (for frame), External stabilizers for traumatology (for forearms), VAK devices with a set of consumables for 100 manipulations, Thermal imager, Sleeping bags, Tactical first aid kits.











Czytaj więcej

[7.03]

What is the situation now?

🚛 We are sending two truckloads of humanitarian, medical, and tactical aid every day, 120 euro pallets in total, including medicine, food, drinks, clothes, hygiene products, quilts, sleeping bags. We received 300 walkie-talkies and 300 tactical vests purchased yesterday during the night. We are not slowing down and are currently preparing them for transport to Ukraine. 







💙💛 Thanks for the involvement so far, and we encourage you to further action.

Czytaj więcej

[5-6.03]

Update on transports, activities, and purchases that took place last weekend. 




What we were able to do:

1. We raised 150,000K over the weekend.

2. With the funds taken so far, we have purchased: 300 walkie-talkies, 300 tactical vests.

3. During the weekend, we loaded and sent from Wrocław: 1 TIR with directed humanitarian aid, 2 vans with medical equipment. In addition, two vans with first aid kits left from Przemyśl, which were purchased thanks to Euvic + Spyrosoft. All transport went to Lviv. 




What are the further needs?

We are raising funds to purchase: folding stretchers, more first aid kits, and power generators.

Czytaj więcej

[03-03-2022]

We publish the first update of the activities carried out on the first day of the campaign.

 

Completed field activities:

We collected the first PLN 100,000.
We bought: 500 first aid kits, 12 computers, accessories for IT infrastructure assembly (stands, routers, cables), 2 printer scanners.
We transported the collected items to Przemyśl, and after repackaging they go directly to Kyiv.

 

Completed IT activities:

As part of the Polish IT for Ukraine project, it was also possible to create an application for the Consulate of Ukraine. On Wednesday, after 22h, the application was put into use, and has been used since yesterday.
The most urgent IT needs supporting the work of the Consulate in serving refugees were quickly met. The application project does not end because there are new needs and improvements that are implemented on an ongoing basis. At the same time, we constantly monitor the situation and strengthen security so that the application can withstand cyber attacks that probably disabled the previous application on the gov.ua domain.




Czytaj więcej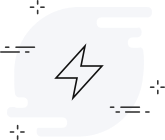 Ta zrzutka nie ma jeszcze aktualności.
Opis zrzutki
[🇺🇦UA - нижче] [🇺🇸 EN - here]
[PL] (Akcja zbiórki jest akcją charytatywną realizowaną przez "Fundację Ukraina" zarejestrowaną we Wrocławiu, 50-079, ul. Ruska 46A/201, REGON: 022164428, NIP: 8982203920, KRS: 0000463960. Pieniądze ze zbiórki trafiają bezpośrednio na konto Fundacja Ukraina. )
Spędziliśmy 4 doby w strefie granicznej przy Medyce, pomagając jako wolontariusze przy wsparciu Ukraińskich rodzin, ich transporcie, dostarczeniu niezbędnych potrzebnych rzeczy. To zdecydowanie za mało. Musimy okazać SILNE WSPARCIE, teraz, dzisiaj. 
Jesteśmy inicjatywą Polskie IT dla Ukrainy. Działamy aktywnie od początku wojny, mamy aktualne listy zapotrzebowania, połączyliśmy się w dużej koalicji organizacji i firm, a przede wszystkim - ludzi, którzy chcą nieść realną pomoc. 
W tej akcji siły łączą: 
🔵 Fundacja Ukraina pod patronatem Prezydenta Wrocławia oraz Konsulatu Ukrainy w Polsce
🟡 Przedsiębiorcy
🔵Aktywnie działające organizacje IT w Polsce:
🟡 Wolontariusze
🔵 Firmy Produkcyjne
🟡 Kancelarie Adwokackie:
🔵 Kancelaria Sołtysiński Kawecki & Szlęzak 
Korzyścią wspólnego działania jest przede wszystkim: 
Posiadanie aktualnej informacji 24/7 o aktualnych potrzebach, bezpośrednio z frontu, które można zaspokoić w sposób szybki i uporządkowany,
Dostęp do pozwoleń na zakup rzeczy technicznych lub militarnych, medykamentów,
Dostęp do realizacji hurtowych zamówień w korzystniejszych cenach z szybką realizacją,
Zorganizowana logistyka i szybkie przekazanie darów do oddziałów potrzebujących,
Koordynacja działań wolontariuszy, zamówień, logistyki, prawników i innych oddziałów,
Możliwość zabezpieczenia danych poufnych, 
Możliwość weryfikacji wiarygodności partnerów. 
Wojna jest zjawiskiem bardzo nieprzewidywalnym, każdy dzień jest inny, potrzebne rzeczy z wczoraj dzisiaj mogą być już nieaktualne, więc zbieramy pieniądze, które będziemy wydawać, otrzymując najbardziej aktualne zapotrzebowania ze strony Ukraińskiej. 
Jeśli chcecie jednak przekazywać dary fizycznie, to możecie je przekazywać do punktu zbioru i segregacji:
Co tydzień wysyłamy ok. 10 transportów do miast Ukrainy o najwyższej potrzebie pomocy.
W aktualnościach zbiórki regularnie informujemy zarówno o zamówieniach jak i dostawach, które udało się zrealizować, dzięki funduszom ze zrzutki, i o pozostałych działaniach sztabu, m.in. wsparciu w transporcie niezależnych darowizn na rzecz Fundacji Ukraina.
W obliczu tej tragedii bądźmy zjednoczeni, działajmy w sposób przemyślany i wspierajmy zorganizowane i zweryfikowane akcje. 
Tylko razem możemy wygrać. 
Slava Ukraini! 
Akcję wspierają również m.in.:
_ _ _ _ _ _ _ _ _ _ _ _ _ _ _ _ _ _ _ _ _
[UA] Гроші зі збірки надходять безпосередньо на рахунок Фонду Україна.
З самого початку війни ми провели 4 дні в прикордонній зоні в Медиці, допомагаючи як волонтери та надаючи підтримку українським сім'ям, забезпечуючи їм транспорт, житло та речі першої потреби. Діючи з усіх сил ми зрозуміли, що цього замало. Ми повинні показати СИЛЬНУ ПІДТРИМКУ зараз, сьогодні. Щоб не було пізно.
Ми долучилися до ініціативи «Польський IT для України» – великої коаліції організацій та компаній, а передусім людей, які хочуть надати реальну допомогу.
У цій акції свої сили поєднують:
🔵 Фонд «Україна» під патронатом Президента Вроцлава та Консульства України в Польщі
🟡 Активні ІТ організації в Польщі:
🔵 Волонтери
🟡 Виробничі компанії
🔵 Юридичні компанії
Переваги нашої співпраці, це передусім:
Наявність актуальної інформації про потреби СЬОГОДНІ І ЗАРАЗ безпосередньо з фронту
Доступ до більшої кількості грошей та виконання оптових замовлень за вигідними цінами зі швидким терміном реалізації
Доступ до дозволів на придбання техніки, військових речей, медикаментів
Організована логістика та швидка передача допомоги тим організаціям, які її потребують
Координація діяльності волонтерських, закупівельних, логістичних, юридичних та інших відділів
Можливість захисту конфіденційних даних
Можливість перевірити достовірність даних щодо партнерів
Повідомлення від нашої команди: Війна – дуже непередбачувана, кожен день - інший, необхідні речі з учорашнього дня сьогодні можуть бути неактуальними, тому ми збираємо гроші, які будемо витрачатимемо на найбільш актуальні потреби української сторони.
Однак, якщо ви хочете передати свої фізичну допомогу, ви можете віддати їх у пункти збору та сегрегації за адресами Rakietowa 37 (речі для армії) та Oławska 24 (медикаменти) у Вроцлаві.
У цій трагедії будьмо разом, діймо обдумано та підтримуймо організовані та осмислені акції.
Pierwsza na świecie Karta Wpłatnicza. Przyjmuj wpłaty gdziekolwiek jesteś.
Pierwsza na świecie Karta Wpłatnicza. Przyjmuj wpłaty gdziekolwiek jesteś.
Dowiedz się więcej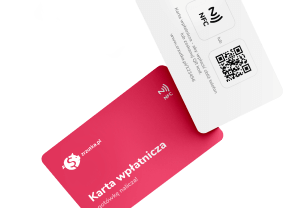 Nasi użytkownicy założyli
852 594 zrzutki
i zebrali
738 356 125 zł
A ty na co dziś zbierasz?