id: 2fp6rs
Dom dla nastoletnich i usamodzielniających się matek i ich dzieci
Dom dla nastoletnich i usamodzielniających się matek i ich dzieci
Donate
Zrzutka.pl does not charge any commission
Link do live'a czeka na Ciebie po zalogowaniu (zaloguj się mailem podanym przy dokonywaniu wpłaty).




Dla pewności wyślę jeszcze link do wszystkich wpłacających mailem – 6 listopada o 18:30.

Read more

6 listopada o 19:00 odpalamy dobroczynny live. Biletem wstępu jest dorzucenie się do zrzutki.

Read more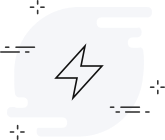 There are no updates yet.
Description
Czy potrafisz sobie wyobrazić, jak rozdzierającym uczuciem jest rozdzielenie nowonarodzonego dziecka i matki, która desperacko chce je zatrzymać, ale nie może? W Polsce, kiedy nastoletnia matka urodzi dziecko, nie ma nad nim władzy rodzicielskiej. Opiekę nad obojgiem może sprawować rodzina – jeśli wcześniej nie wyrzucili dziewczyny z domu za zajście w ciążę.
Nastoletnia matka, która nie może liczyć na rodzinę, nie ma żadnej władzy nad systemem, który może rozdzielić ją z dzieckiem i umieścić oboje w rodzinach zastępczych. A nawet jeśli trafi do domu dla samotnej matki, będzie w nim traktowana jak osoba dorosła – nikt nie będzie myślał o jej edukacji i przystosowaniu do macierzyństwa.
Dlatego potrzebujemy domu dla nastoletnich matek i ich dzieci. Taki dom stara się wybudować Fundacja UNAWEZA Martyny Wojciechowskiej. A ja bardzo chętnie podzielę się swoją wiedzą, jeśli w zamian wesprzesz mnie w pomaganiu.
# Dobroczynny live "Storytelling i emocje"
Chcesz lepiej przekonywać do swoich racji? Chcesz, żeby inni Ci wierzyli, ufali, robili to, o co ich prosisz? Nauczę Cię, jak to zrobić. W tym godzinnym webinarze podzielę się technikami storytellingu, których można używać w perswazji. Opowiem Ci, jak angażować emocje u Twojej widowni. Porozmawiamy o tym, które emocje działają najlepiej.
Poza emocjami porozmawiamy o narzędziach. Bo chcesz dotrzeć ze swoim komunikatem do jak największej liczby ludzi, prawda? Pokażę Ci, jak zwiększyć zasięg i jak oszczędzać czas, by zwiększyć efektywność Twojej akcji.
A wszystko to w oparciu o dobroczynność.
Webinar będzie prywatną transmisją na YouTube. Potrwa przynajmniej 90 minut (z czego 60 minut to przygotowany przeze mnie materiał, 30 minut to czas na Twoje pytania). Link do transmisji dostaniesz w dniu zakończenia zrzutki. Inne nagrody (jak filmy z podziękowaniem i suche dowcipy) przyjdą wcześniej.
The world's first Payment Card. Your mini-terminal.
The world's first Payment Card. Your mini-terminal.
Find out more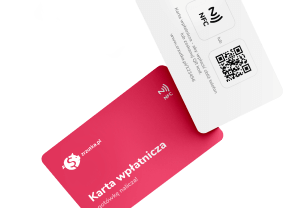 Posts to reward from threshold 1000zł 1
Other posts 2
Our users created
864 109 whip-rounds
and collected
761 067 670 zł
What are you collecting for today?