id: 2mdkt2
Cudowny Medalik na Polsce
Cudowny Medalik na Polsce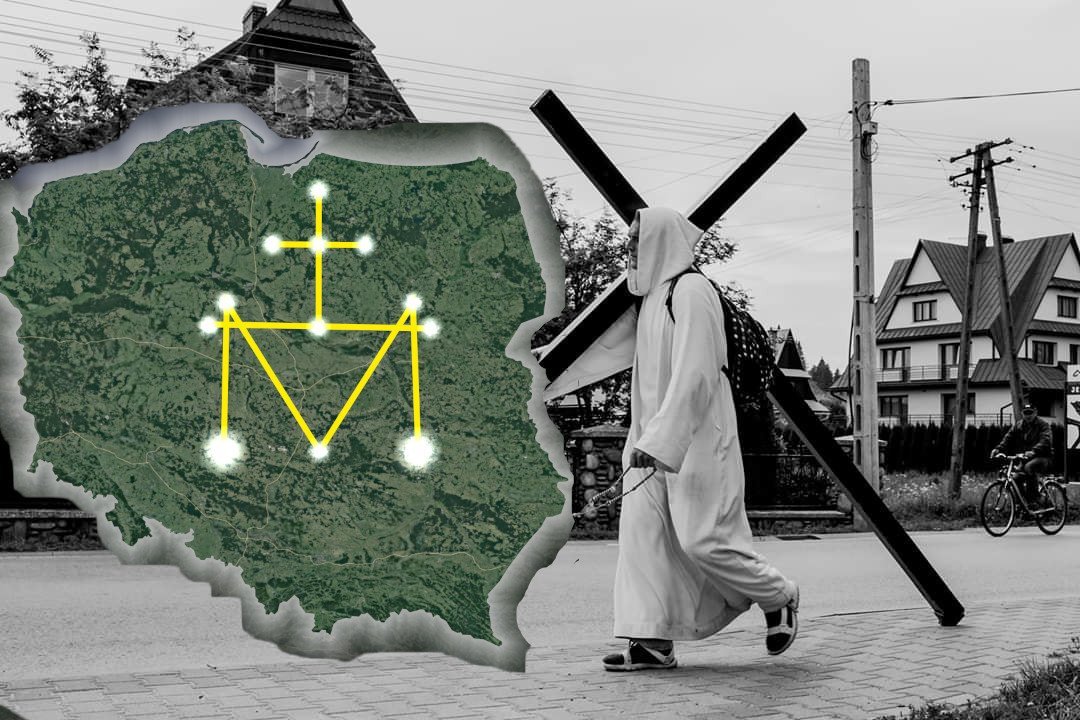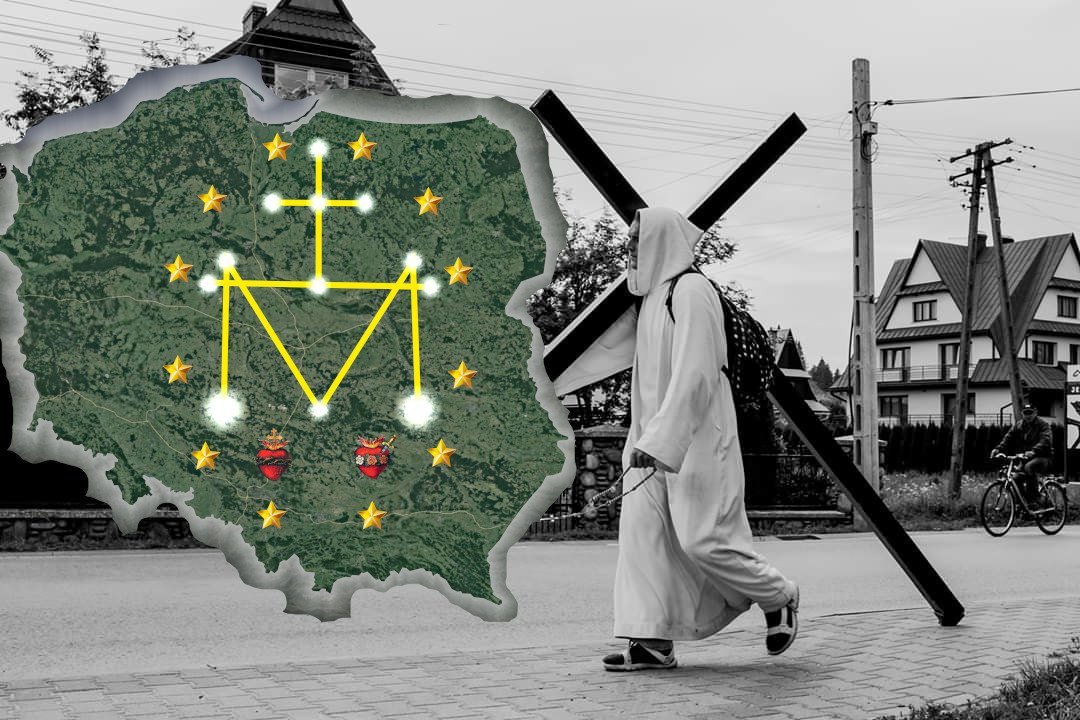 of 480 000 zł (≈ 101 911 €)
Donate
Zrzutka.pl does not charge any commission
Share
Description
Cel nałożenia Cudownego Medalika na Polskę
W 1830 roku Najświętsza Maryja Panna objawiła św. Katarzynie Laboure Medalik Niepokalanego Poczęcia, który szybko przez wiele cudów z nim związanych został nazwany Cudownym Medalikiem. Maryja powiedziała św. Katarzynie : "Każ wybić według tego wzoru medalik. Wszyscy, którzy będą go nosić otrzymają wielkie łaski…Obfitość łask spłynie na tych, którzy go będą nosić z ufnością"
Paryż lat dwudziestych i trzydziestych XIX w., prawie całkowicie zapomniał o Bogu. Kościoły świeciły pustkami, odnosiło się wrażenie, że nadchodzą nowe czasy – czasy bez Boga. Żadna siła nie była w stanie zburzyć muru obojętności i zawrócić lud Paryża z drogi bezbożności. Tylko cud mógł zmienić ten ponury obraz. Lekarstwo przyszło z samego Nieba w postaci Cudownego Medalika. Pierwszy Medalik został wybity 30 czerwca 1832 roku i zaczęły dziać się cuda. Nagle tłumy zaczęły wracać do Kościoła. Nagle każdy chciał zawiesić na szyi Cudowny Medalik. Ludzie zrozumieli, że istnieje coś więcej niż materialny świat. Uświadomili sobie, że istnieje skarb prawdziwy, którym jest Bóg. Łaski jakie spływały na ludzi otwierały ludziom oczy na Boga, na Ewangelię, na życie wieczne. Polska jest w podobnej kondycji duchowej. Coraz mniej ludzi uczęszcza do Kościoła, ludzie tracą wiarę w Boga, spada liczba powołań i z roku na rok jest coraz gorzej. Obserwujemy systematyczną próbę zredukowania wiary do sfery prywatnej, wykluczenia nauki Jezusa Chrystusa z życia społecznego. Jezus powiedział do siostry Faustyny; Polskę szczególnie umiłowałem, a jeżeli posłuszna będzie woli Mojej, wywyższę ją w potędze i świętości. Z niej wyjdzie iskra, która przygotuje świat na ostateczne przyjście Moje. Natomiast do Rozalii Celakówny skierował następujące słowa : Wielkie i straszne są grzechy i zbrodnie Polski. Sprawiedliwość Boża chce ukarać ten naród za grzechy, a zwłaszcza za grzechy nieczyste, morderstwa i nienawiść. Jest jednak ratunek dla Polski, jeżeli Mnie uzna za swego Króla i Pana w zupełności przez Intronizację nie tylko w poszczególnych częściach kraju, ale w całym Państwie z Rządem na czele. To uznanie ma być potwierdzone porzuceniem grzechów, a całkowitym zwrotem do Boga. Bóg wyznaczył Polsce szczególną misję i prosi, aby go uznać Królem i potwierdzić to uznanie porzuceniem grzechów i całkowitym zwrotem do Niego. W 2016 roku w krakowskich Łagiewnikach został dokonany Jubileuszowy Akt Przyjęcia Chrystusa za Króla i Pana, który był dopiero początkiem drogi do Panowania Chrystusa w naszej Ojczyźnie.  Wierzę, że Cudowny Medalik może być kluczem danym przez Niebo dzięki, któremu zrealizujemy cel, aby Chrystus panował jako Król w naszych sercach, rodzinach, parafiach, szkołach, urzędach, miejscach pracy, miastach i wioskach, w całym Narodzie i Państwie Polskim. Aby Chrystus był Królem w każdym aspekcie naszego życia, nie tylko osobistego ale i narodowego.
Opis stworzenia Cudownego Medalika
Projekt zajmie kilka lat i zostanie zapoczątkowany od Rewersu Cudownego Medalika, a dokładnie od nakreślenia na Polsce znaku krzyża wpisanego w literę M. Jako Prezes Fundacji będę pielgrzymował przez Polskę z 3 metrowym krzyżem, aby nim wyryć duchowy ślad krzyża wpisanego w literę M. Pielgrzymkę rozpocznę 24 czerwca w Święto Najświętszego Serca Pana Jezusa i zajmie ona około 60 dni .Następnie w każdym skrajnym punkcie stanie 3metrowa kapliczka w figurą Matki Bożej Niepokalanej, w sumie stanie 12 kapliczek i w ten sposób podstanie znak krzyża wpisanego w literę M. W roku 2023 zostanie stworzonych 12 kolejnych kapliczek otoczonych barierką w kształcie gwiazdy i zostaną umieszczone na terenie Polski w takich miejscach, aby odwzorować gwiazdy z  Cudownego Medalika. W roku 2024 zostaną stworzone pomniki 2 serc, Najświętszego Serca Pana Jezusa oraz  Niepokalanego Serca Maryi i zostaną umieszczone na terenie Polski w takich miejscach, aby odwzorować 2 serca z Cudownego Medalika. W ten oto sposób powstanie rewers Cudownego Medalika czyli Krzyż wpisany w literę M, 12 gwiazd oraz 2 serca. W roku 2024 Fundacja będzie chciała dopełnić dzieła Cudownego Medalika i stworzyć awers czyli postawić jedną większą figurę Matki Bożej Niepokalanej otoczonej napisem "O Maryjo bez grzechu poczęta, módl się za nami, którzy się do Ciebie uciekamy". W ten sposób Cudowny Medalik zostanie nałożony na Polskę. Na stworzenie 24 takich kapliczek potrzebna jest kwota 480000 tysięcy złoty. Na stworzenie 2 serc i jednej większej figury Maryi będzie kolejna zrzutka w późniejszym czasie. Opis kapliczki zamieszczę niebawem w filmiku, ponieważ jej symbolika jest ważna :)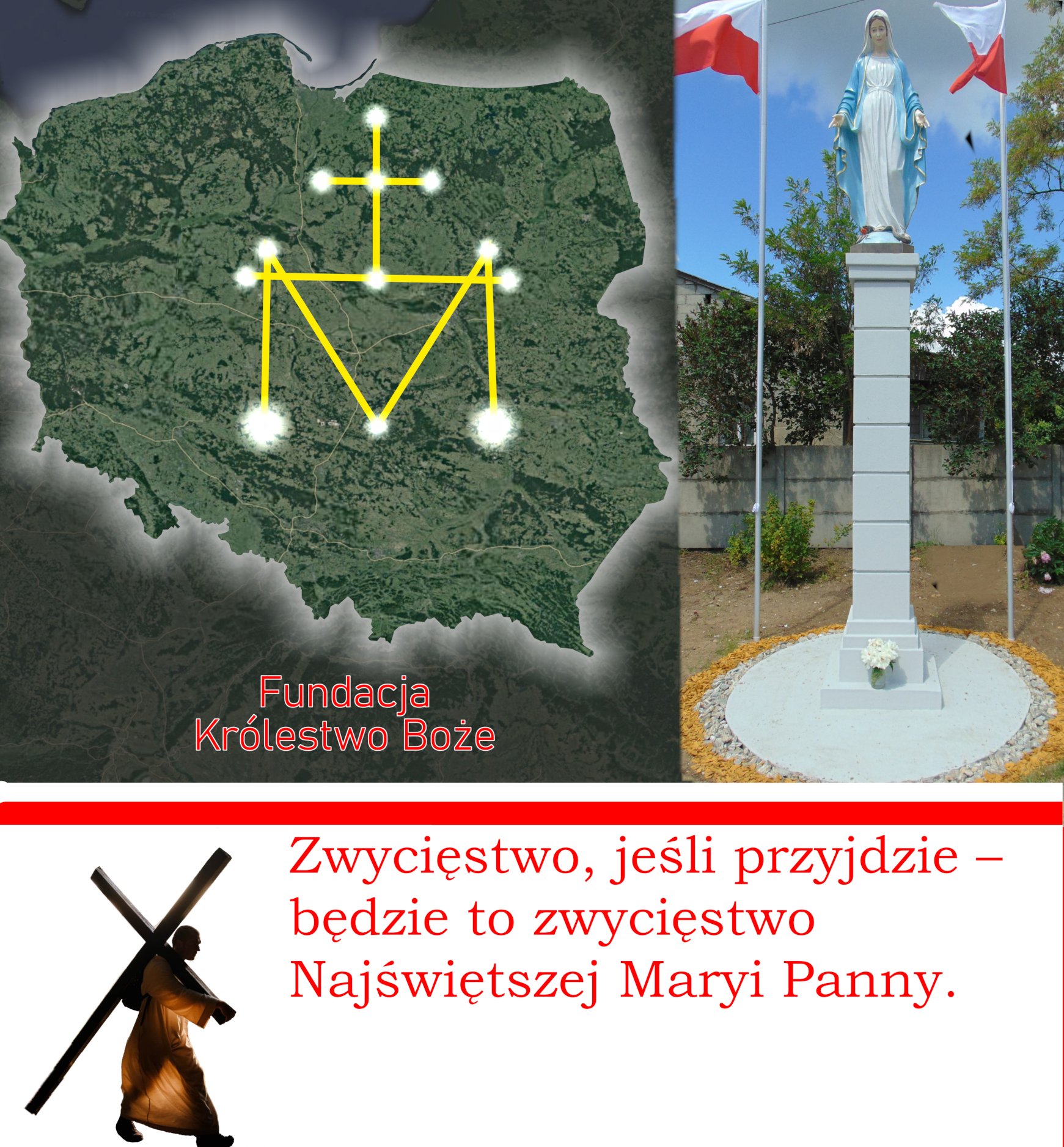 The world's first Payment Card. Accept payments wherever you are.
The world's first Payment Card. Accept payments wherever you are.
Find out more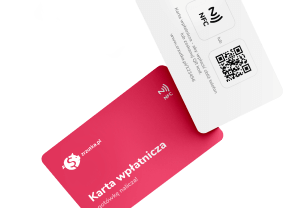 Nobody create moneybox for this whip-round yet or none of the moneyboxes have raised funds.
Our users created
877 656 whip-rounds
and collected
805 817 845 zł
What are you collecting for today?