id: 3av9bw
Syriusz ślepaczek walczy ze śmiertelną chorobą😭
Syriusz ślepaczek walczy ze śmiertelną chorobą😭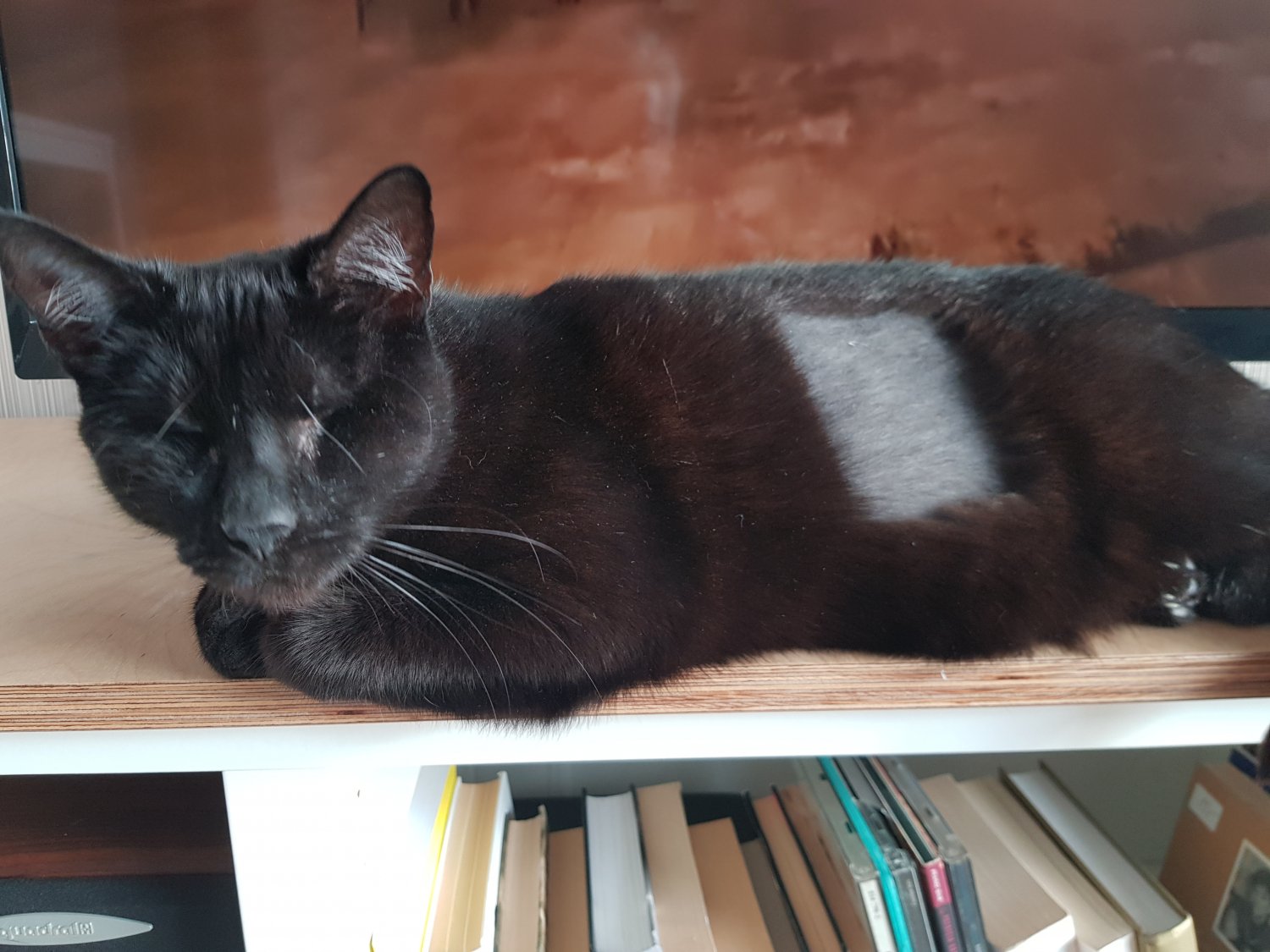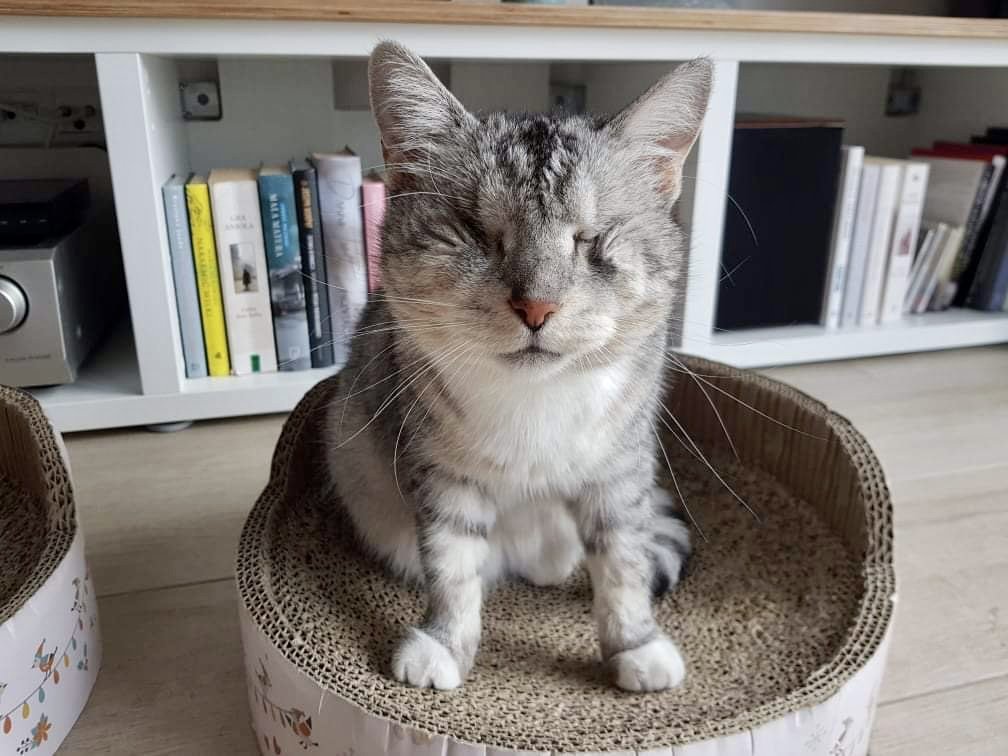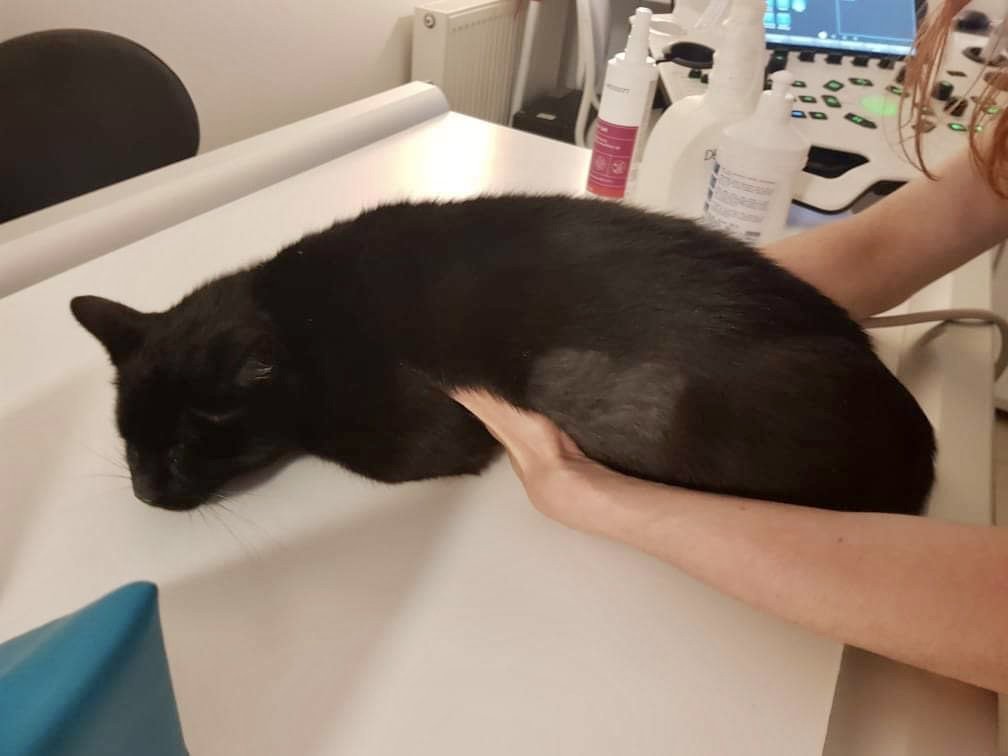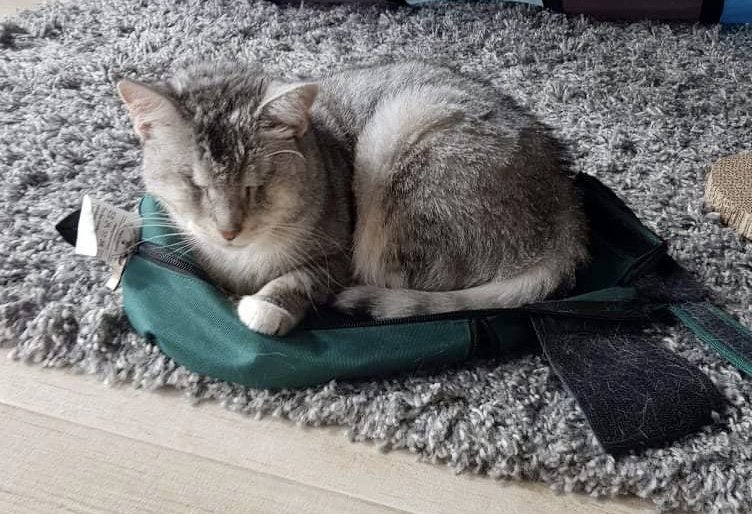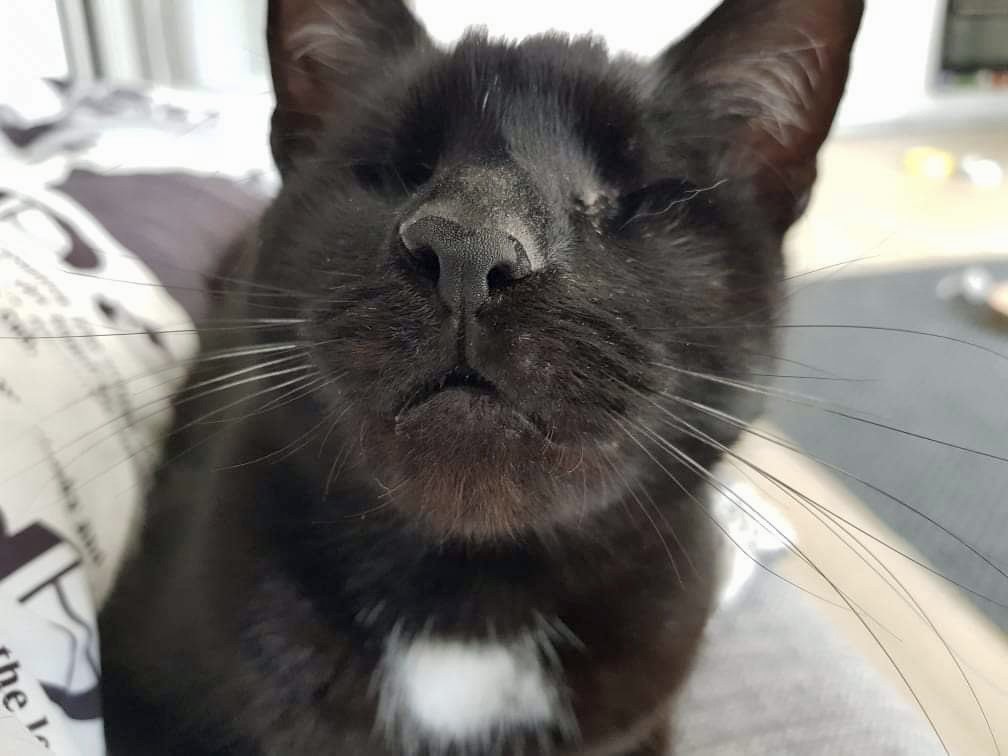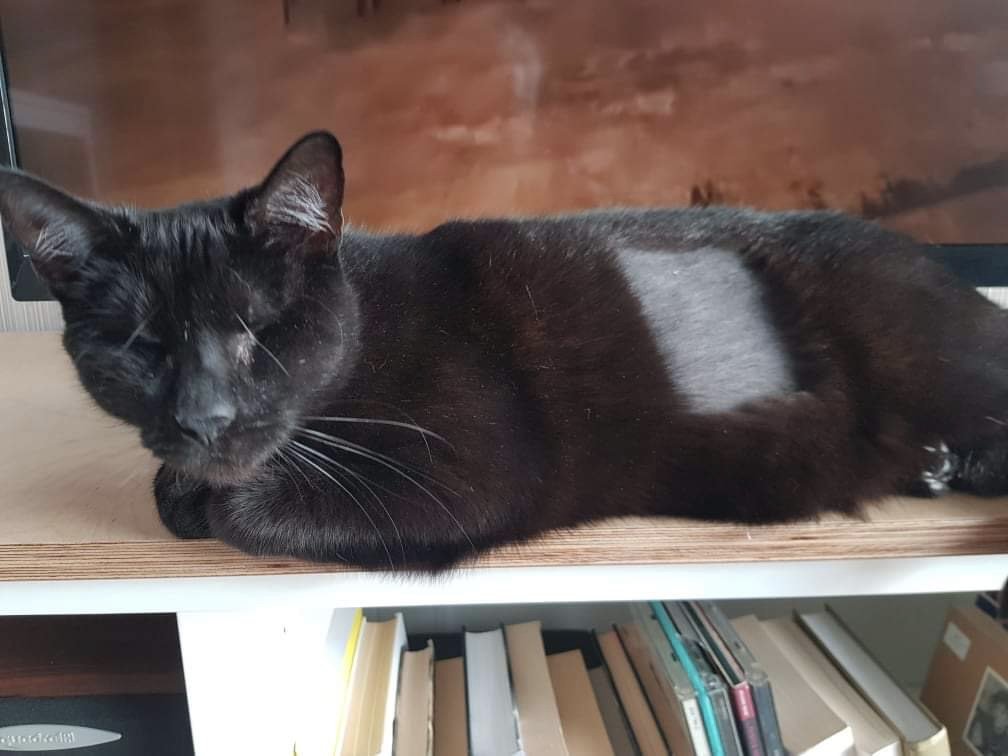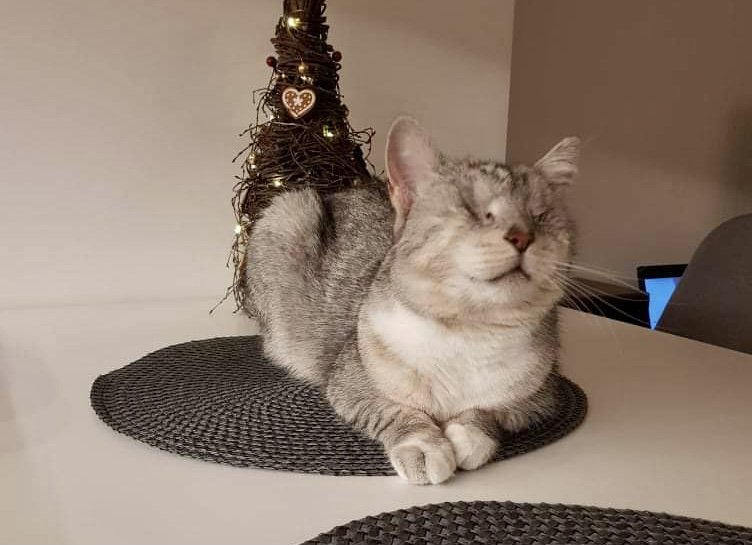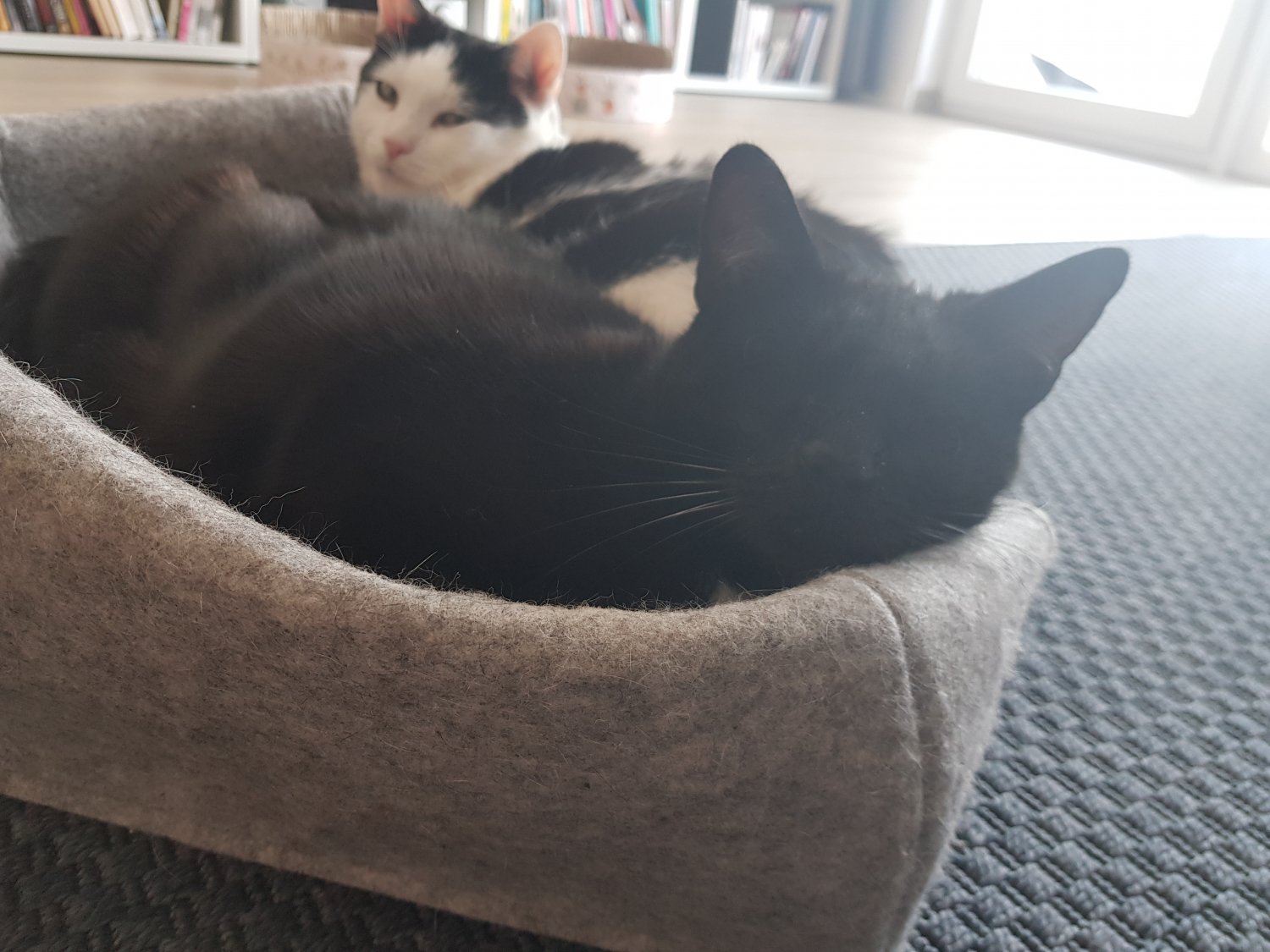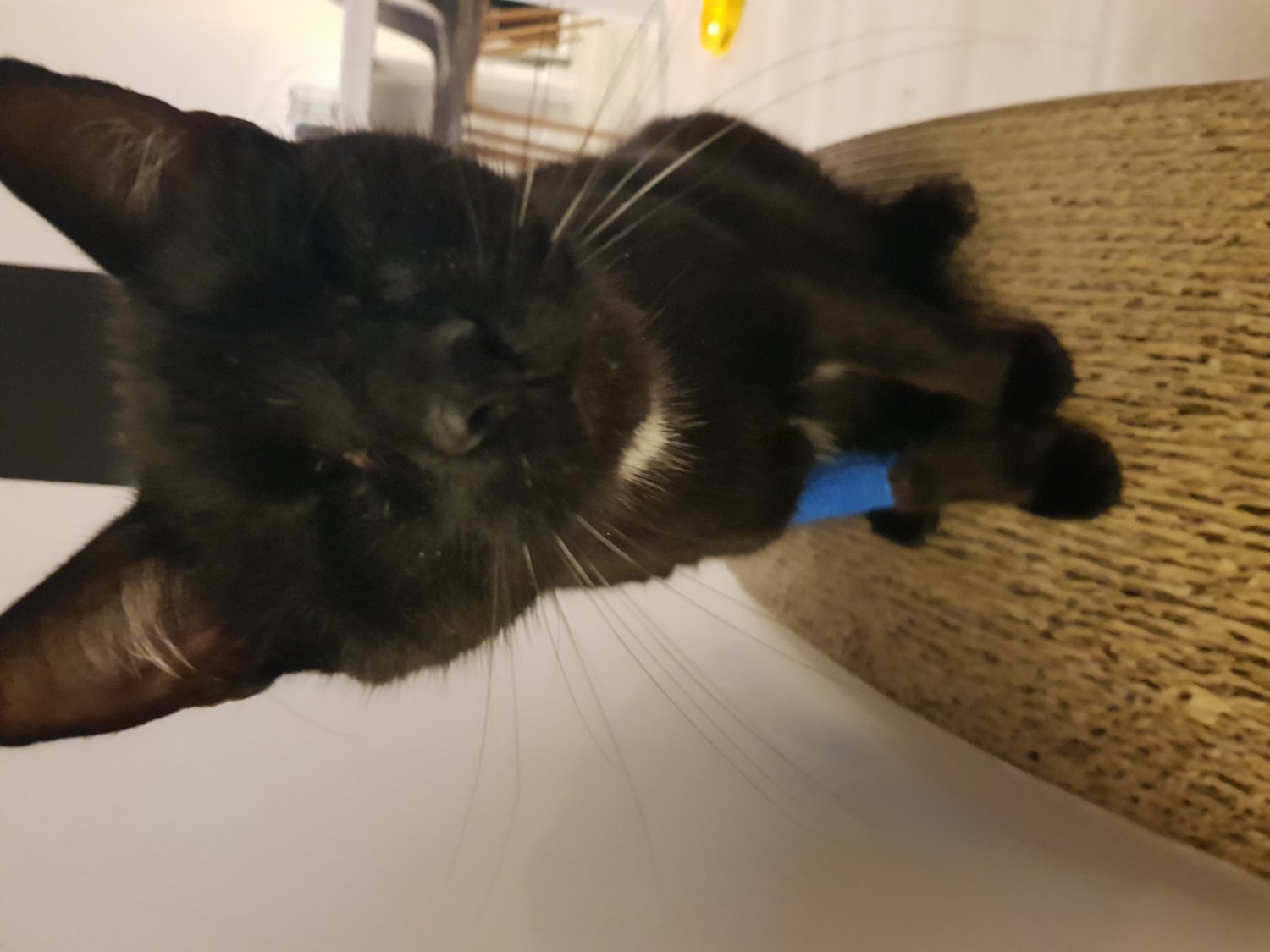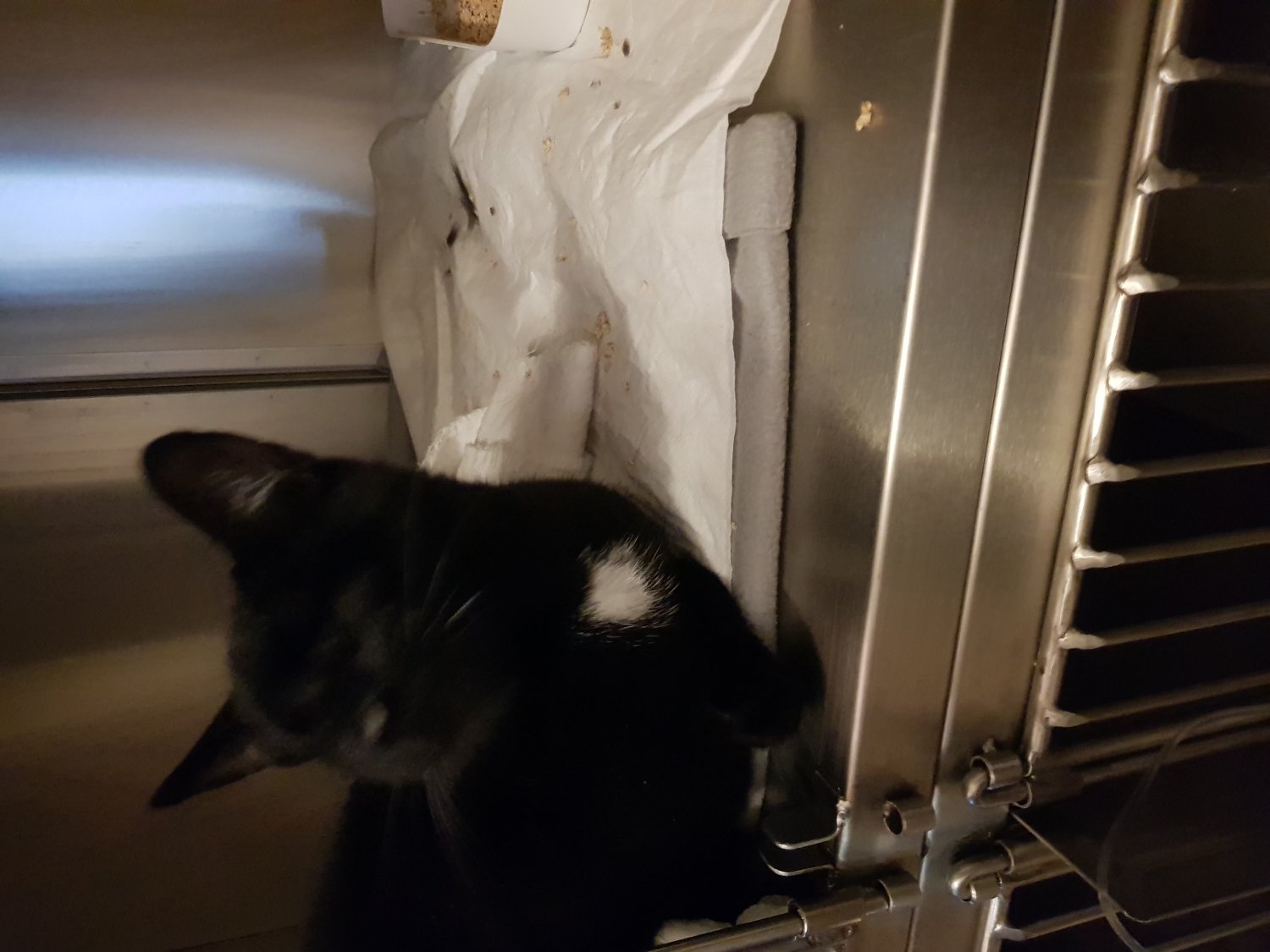 Donate
Zrzutka.pl does not charge any commission
Kochani wstawiam wyniki Syriusza. Jestem szczęśliwa bo wyniki są dobre, Syriusz czuje się dobrze. Terapia przynosi oczekiwane rezultaty ❤ Nie wybaczyłabym sobie gdybym musiała przerwać terapię z powodu braku funduszy 😭 błagam o najdrobniejsze wpłaty dla tego ślepaczka 🙏🙏🙏




Read more

Dzisiaj byliśmy z Syriuszem u weterynarza. Miał kontrolne badania i usg. Usg nie wykazało żadnego płynu w klatce piersiowej. Przed nami jeszcze miesiąc leczenia 🥺

Read more

Kochani kolejna dzisiejsza wizyta i leki.

Błagam o wsparcie finansowe 🙏🙏🙏

Sama kuracja Syriusza to koszt ok. 6tyś zł plus wizyty.

Bez Was nie dam rady 😣

Read more

Kochani dzisiaj dwa moje ślepaczki Amelka i Syriusz byli na wizycie. Melce spadło ciśnienie na 220 i 240. Nadal duże zatem kontynuujemy semintrę.

Syriusz ma niewielką ilość płynu w klatce piersiowej. Elekrtoforeza wyszła dużo lepsza ale nie najlepsza.

Załączam paragon.

Ogromnie dziękuję za dotychczasową pomoc ❤❤❤

Read more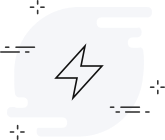 There are no updates yet.
Description
Nazywam się Agnieszka Jamroś. Ta zrzutka została założona przez moją przyjaciółkę Annę Tytko, która po raz kolejny wspiera mnie w mojej trudnej obecnej sytuacji i w walce o życie i zdrowie mojego kociego Przyjaciela-Syriusza
W tamtym roku walczyłam o życie mojego Lucka u którego zdiagnozowano zapalenie otrzewnej czyli Fip. Dzięki Waszej niocenionej pomocy udało nam się z Luckiem przetrwać ten ciężki czas i walkę z tą smiertelną chorobą wygrać.❤
Niestety miesiąc temu po raz kolejny usłyszałam słowa których żaden właściciel swojego kociego Przyjaciela nigdy nie chciałby usłyszeć. FIP.
Tym razem u mojego ślepaczka-Syriusza.
Syriusz trafił do mnie jakieś 4 lata temu jako kot który dostał szansę na życie. Został znaleziony gdzieś na poboczu po wypadku. Dzieķi dobrym ludziom trafił do weterynarza który chciał go uśpić. Szanse na przeżycie były niewielkie i jeszcze niewidomy kot " któż go zechce ". A jednak dziewczyny które go znalazły postanowiły o niego walczyć i tym samym dac mu szansę. Syriusz przeżył, został wyleczony i zgłoszony do adopcji.
W tamtym czasie odszedł jeden z moich kotków białaczkowych i miałam już jednego ślepaczka w domu postanowiłam adoptować tego nieadopcyjnego kota ogłaszanego jako dziki kotek.
Podjęłam to wyzwanie i pojechałam po Syriusza do Katowic gdzie Syriusz przebywał w dt.
Oczywiście pierwsze tygodnie A nawet miesiące nie były łatwe gdyż Syriusz świetnie dogadywał się z pozostałymi moimi kotami a przy dotyku człowieka wpadał w atak paniki i agresji. I tak żyliśmy sobie przez kolejne może 2 lata az pewnego dnia sam przyszedł do mnie i po prostu ostrożnie sie przychtulił. TO było cudowne uczucie❤ Oczywiscie Syriuszek ciąglei i wciąż jest bardzo ostrożny w tych " przytulankach" 😊
Miesiąc temu trafiliśmy do weterynarza gdyż od dwóch dni Syriusz stał się bardzo osowiały, nie jadł i w nocy zaczął miałam wrażenie dusić się. U weterynarza okazało się że na 40 st gorączki A po zrobieniu usg widoczny był płyn w jamie klatki piersiowej. Część płynu od razu upuszczono i właściwie diagnoza była oczywista. Fip. Zrobiłam dodatkowe badania które potwierdziły nasze przypuszczenia.
Syriusz dostaje 2ml zastrzyku czyli jedna fiolka wystarcza nam na 3 dni. Koszt jednej fiolki to ok. 330zł. Kuracja trwa 84dni.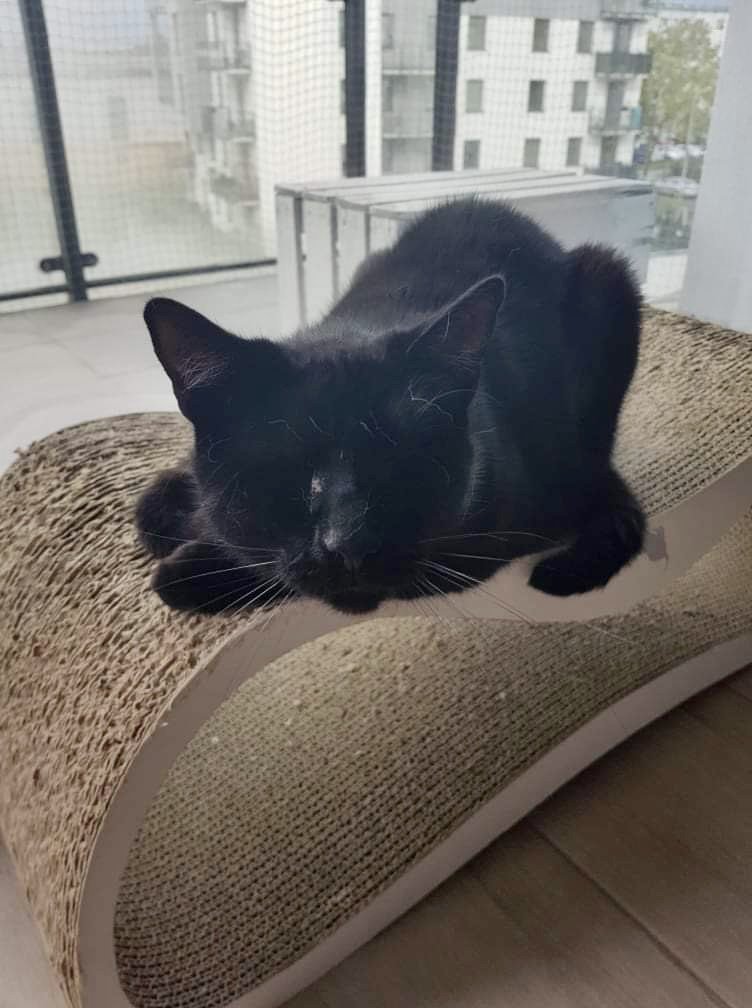 Syriuszek❤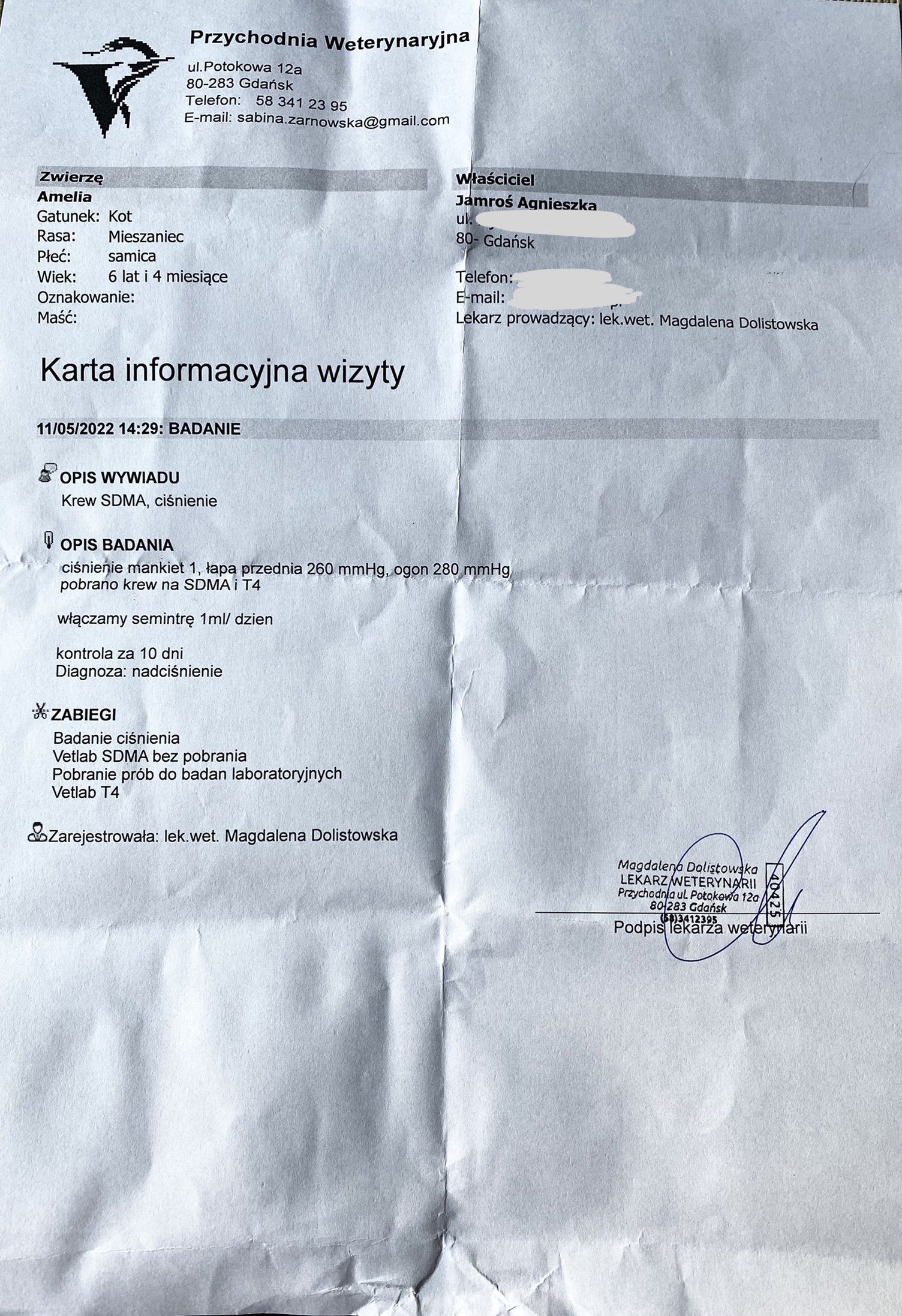 Powyżej karta z wizyty Melki.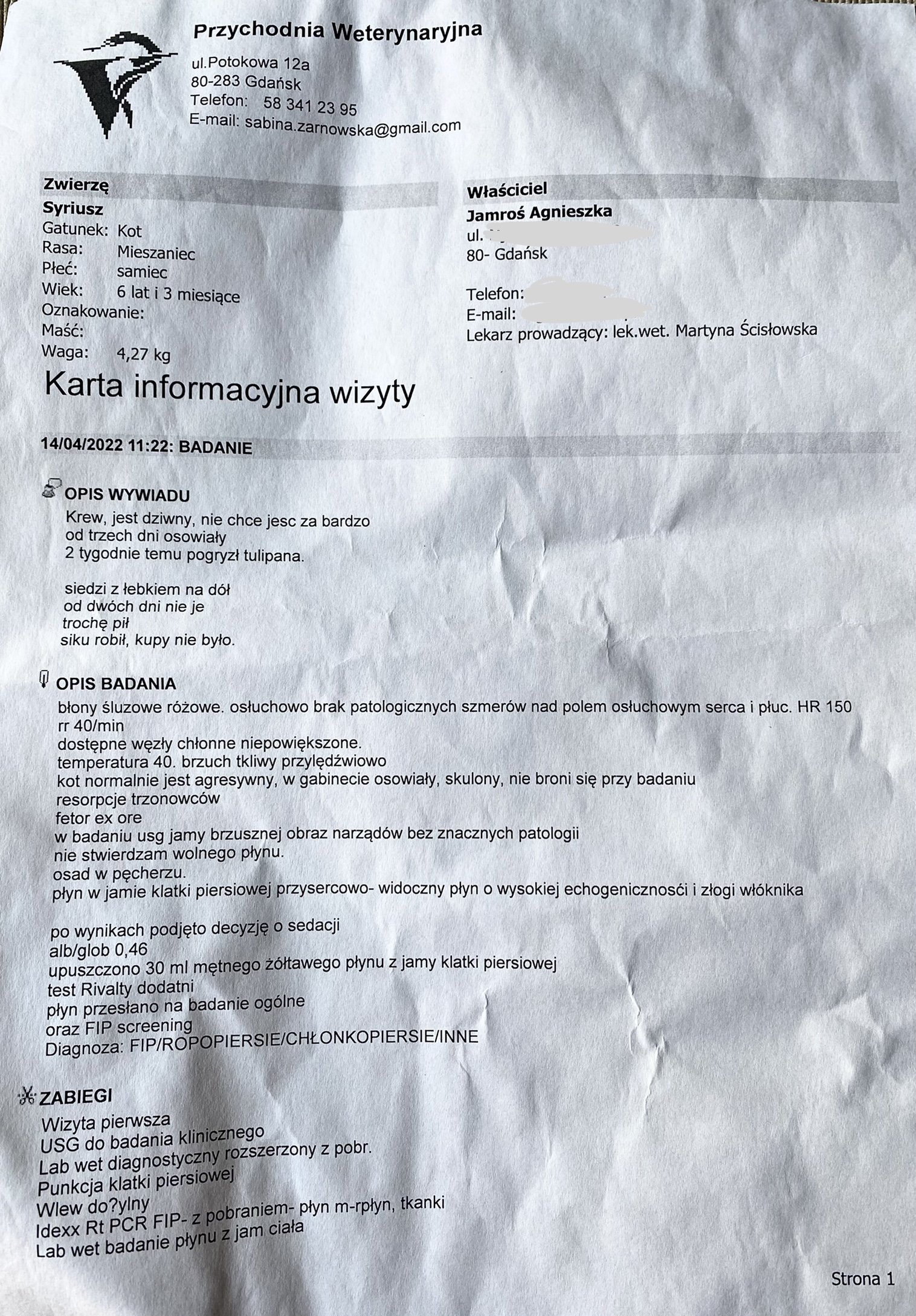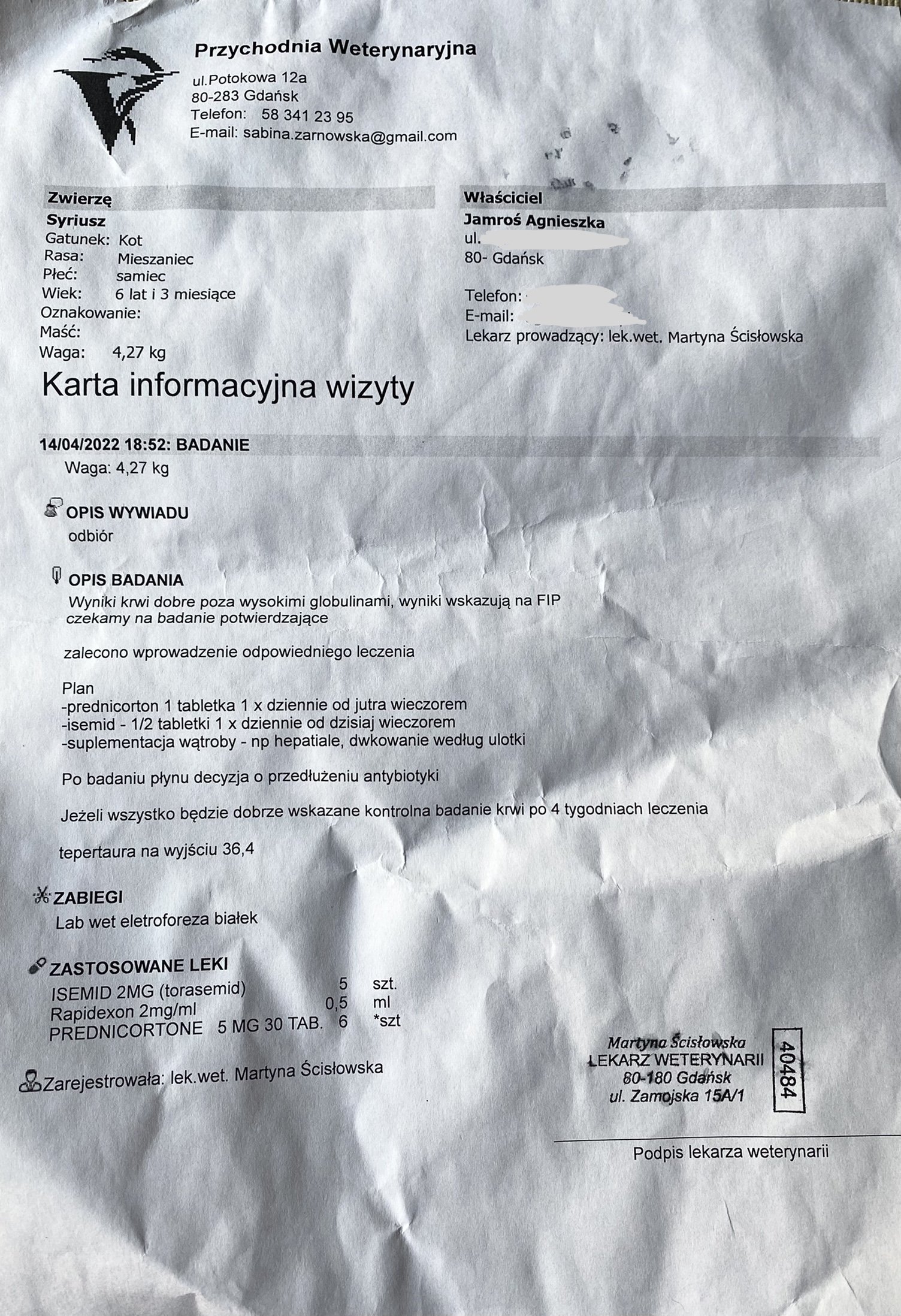 Wizyty Syriusza.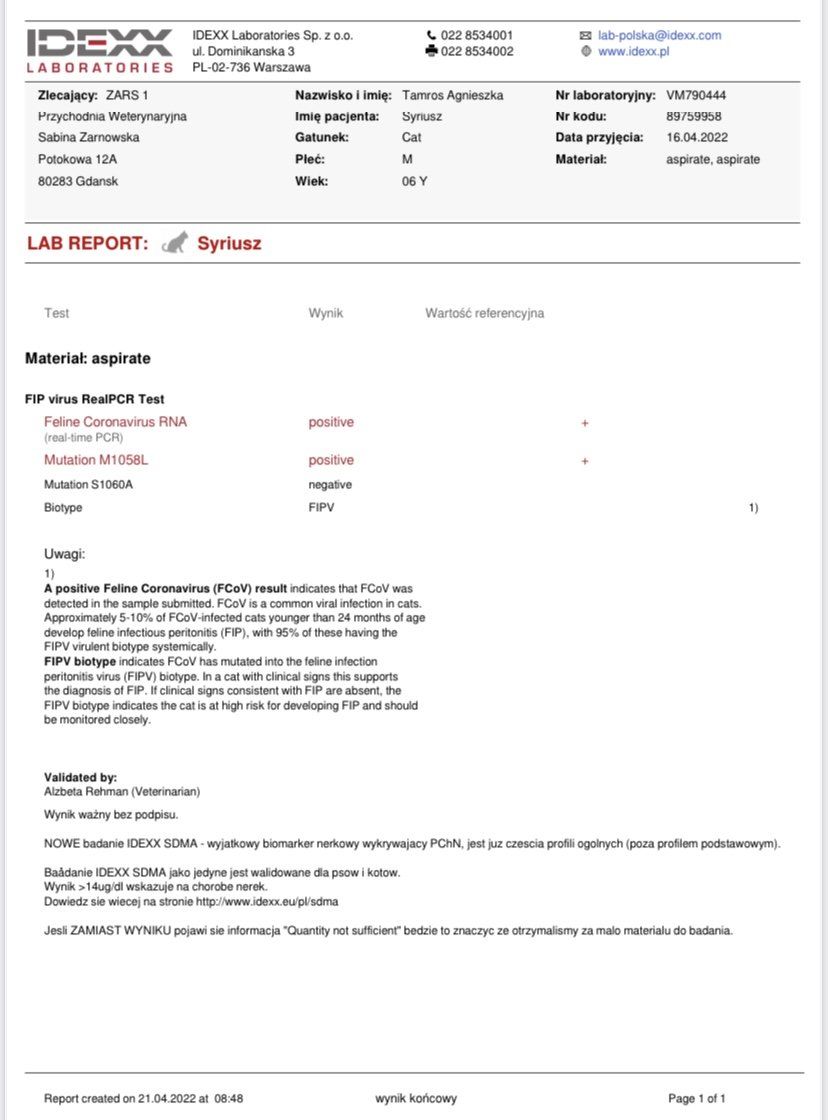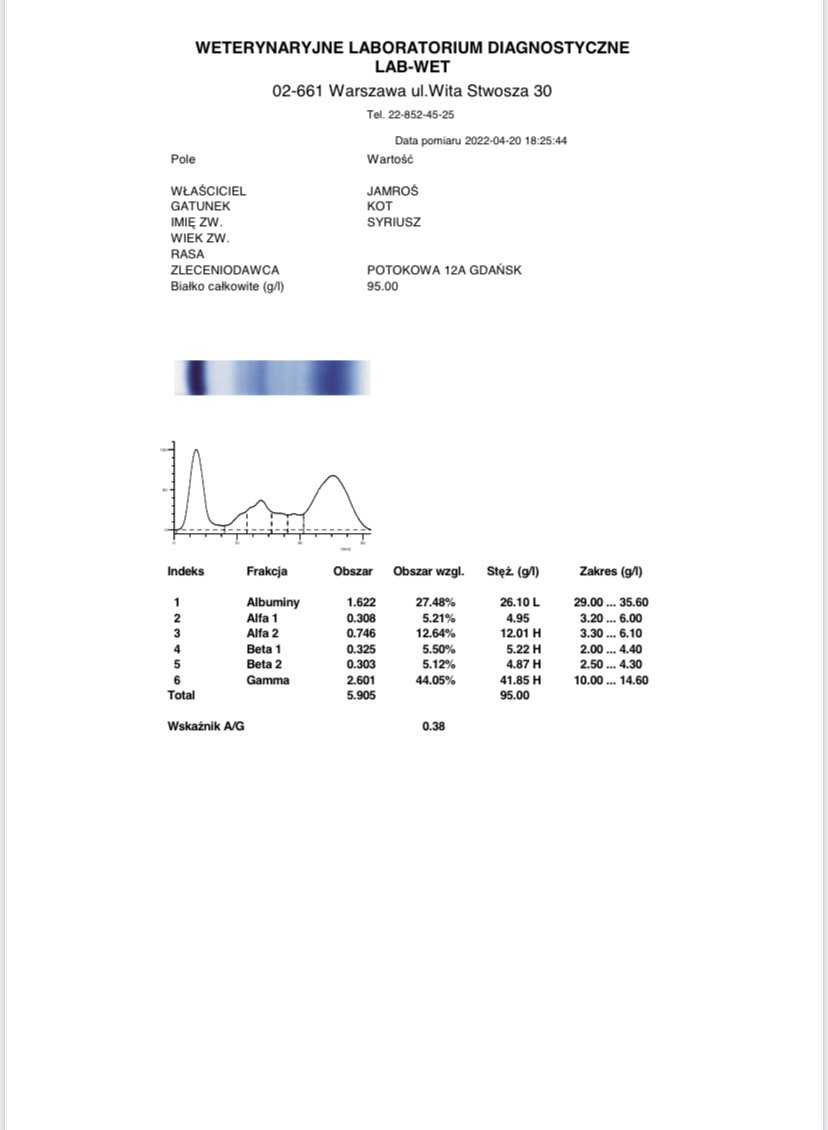 Kochani wszystkie badania i wizyty postaram się umieszczać na zrzutce.
Ogromnie kolejny raz proszę Was o pomoc🙏🙏🙏 abym mogła dalej leczyć Syriusza.
Koszty wizyt, badań, kolejne zamówienie leku dla Syriusza, koszty ogromne.
Bardzo Was proszę o najdrobniejsze wpłaty które przybliżą nas do końca leczenia 🙏
The world's first Payment Card. Accept payments wherever you are.
The world's first Payment Card. Accept payments wherever you are.
Find out more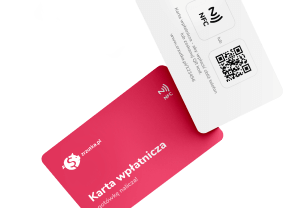 Our users created
865 446 whip-rounds
and collected
766 600 281 zł
What are you collecting for today?