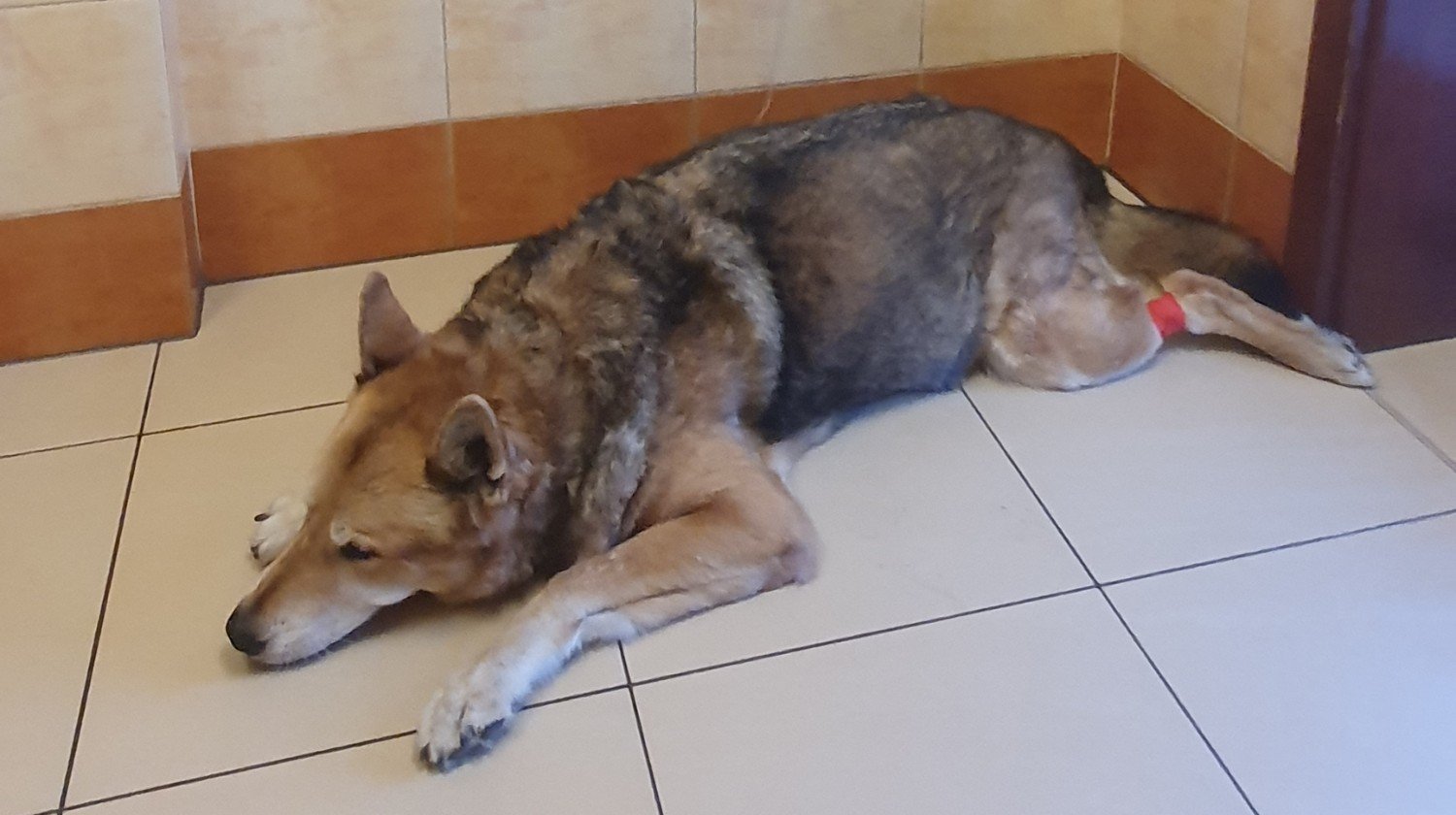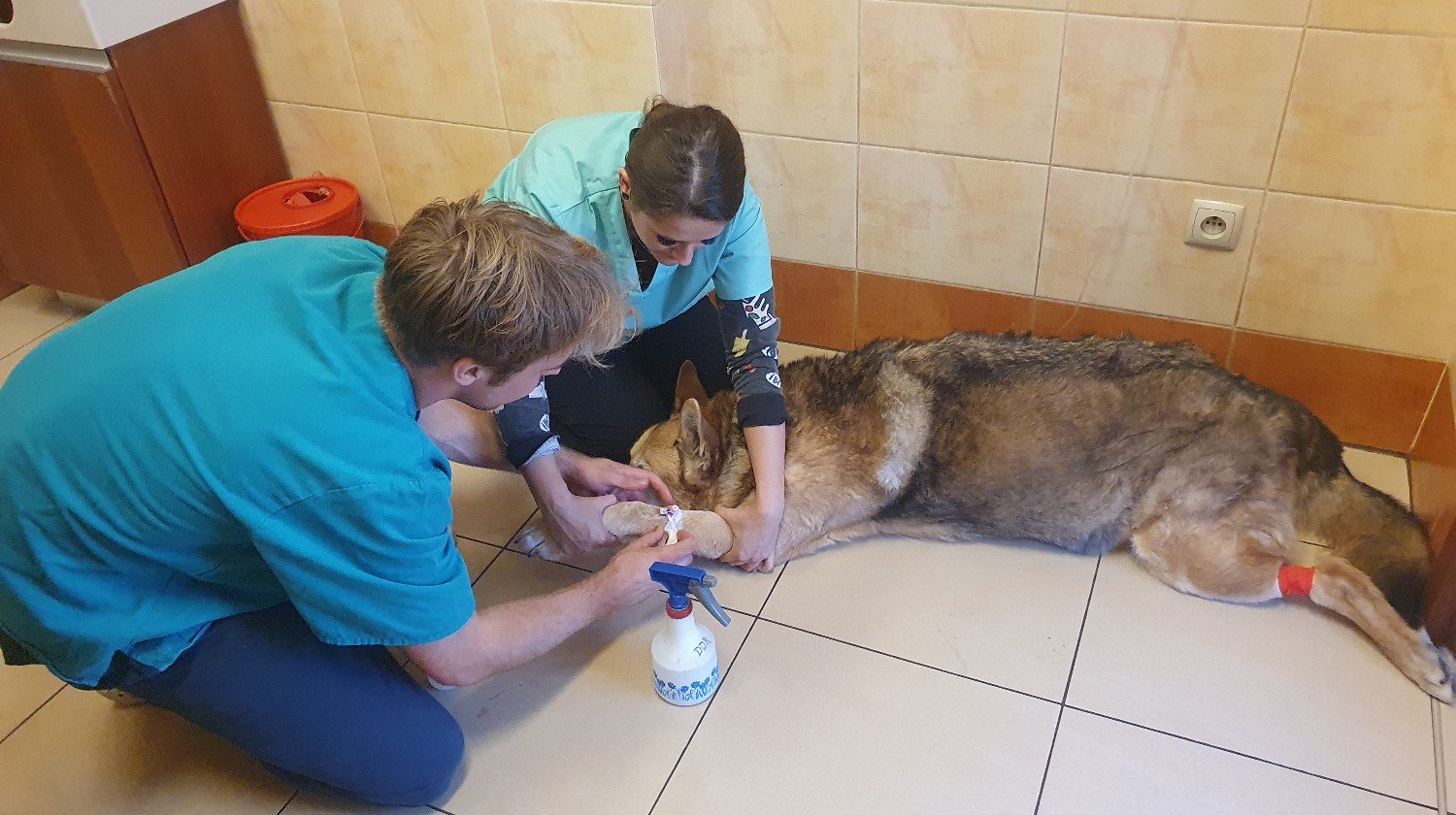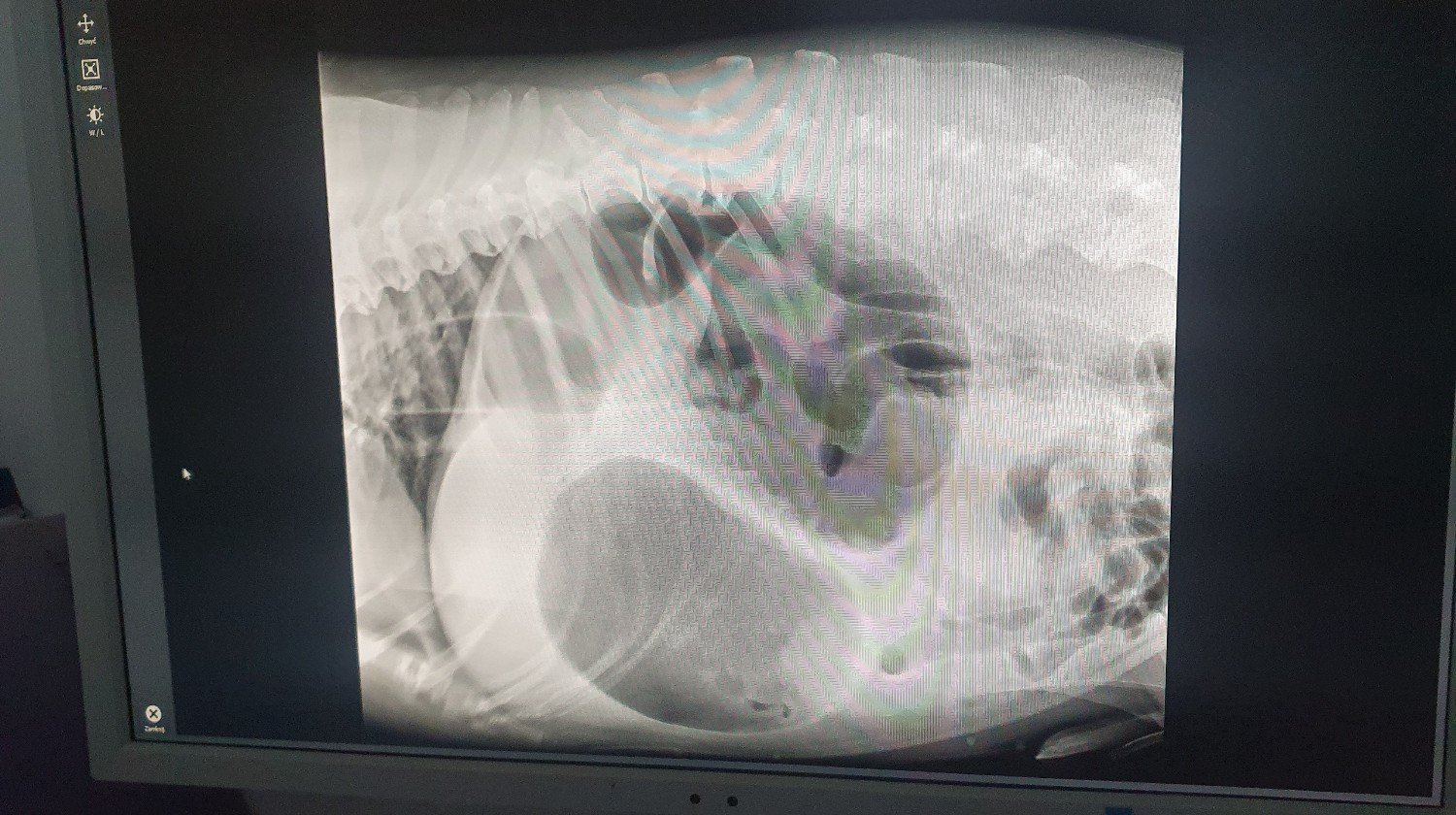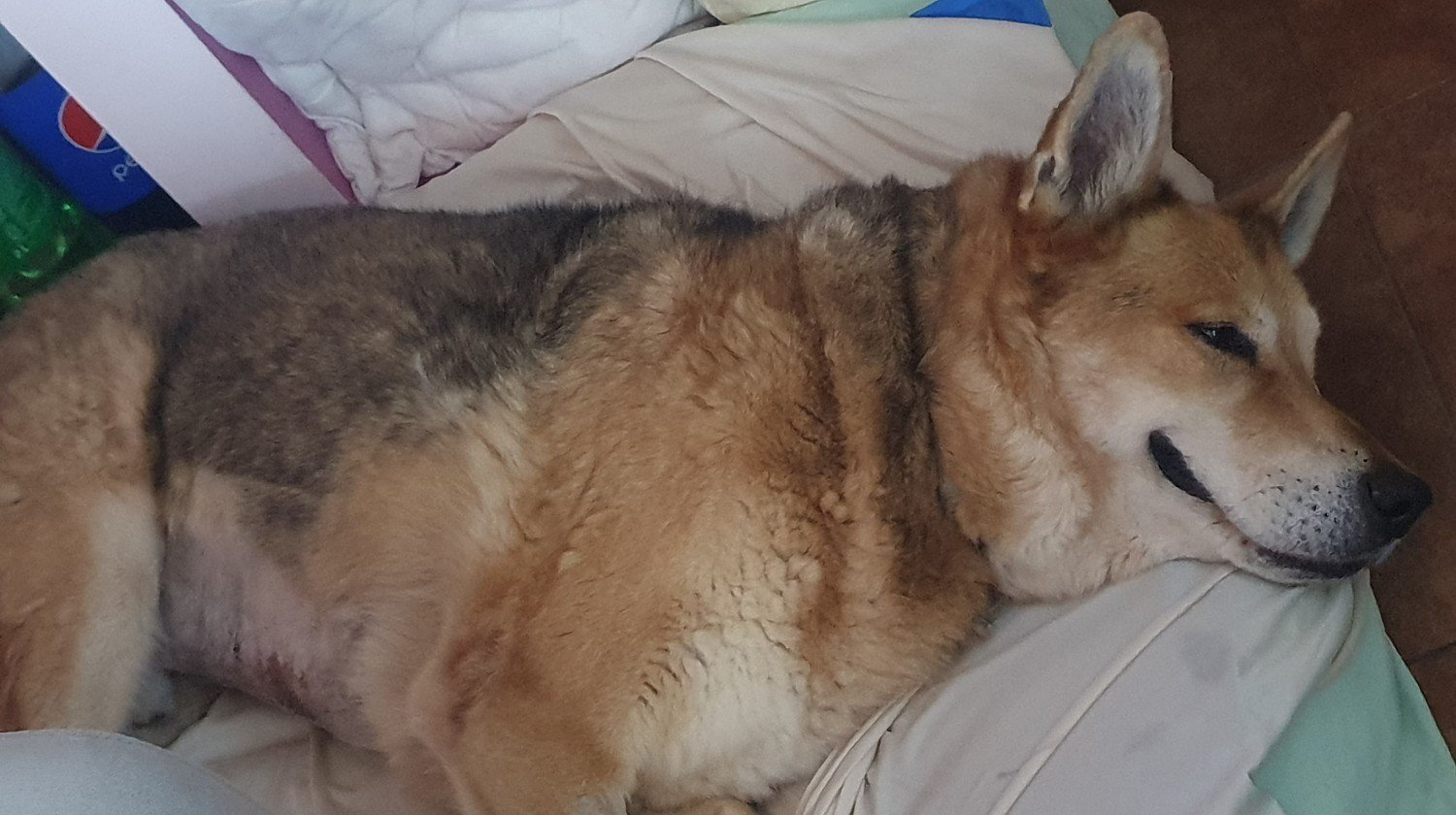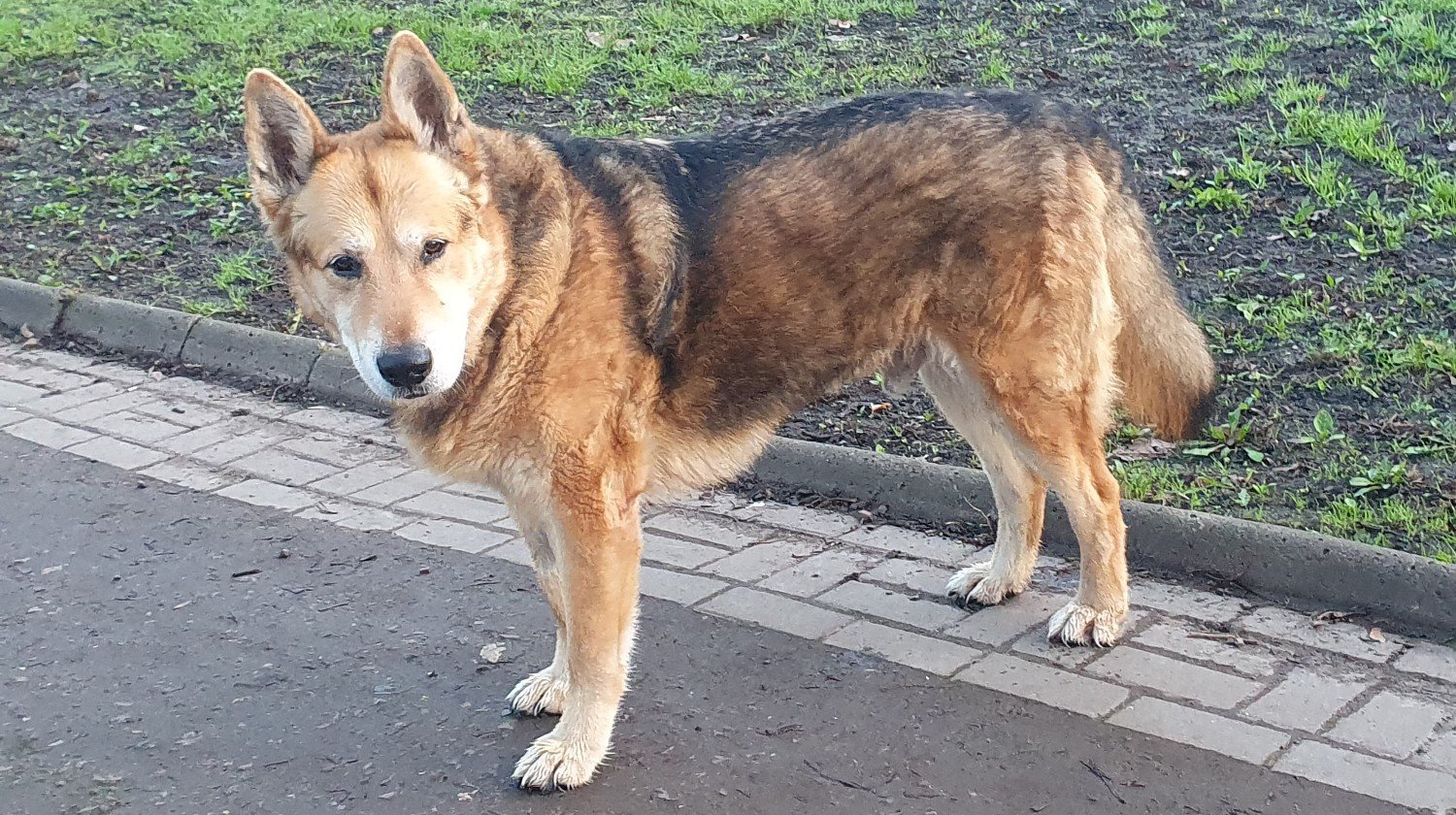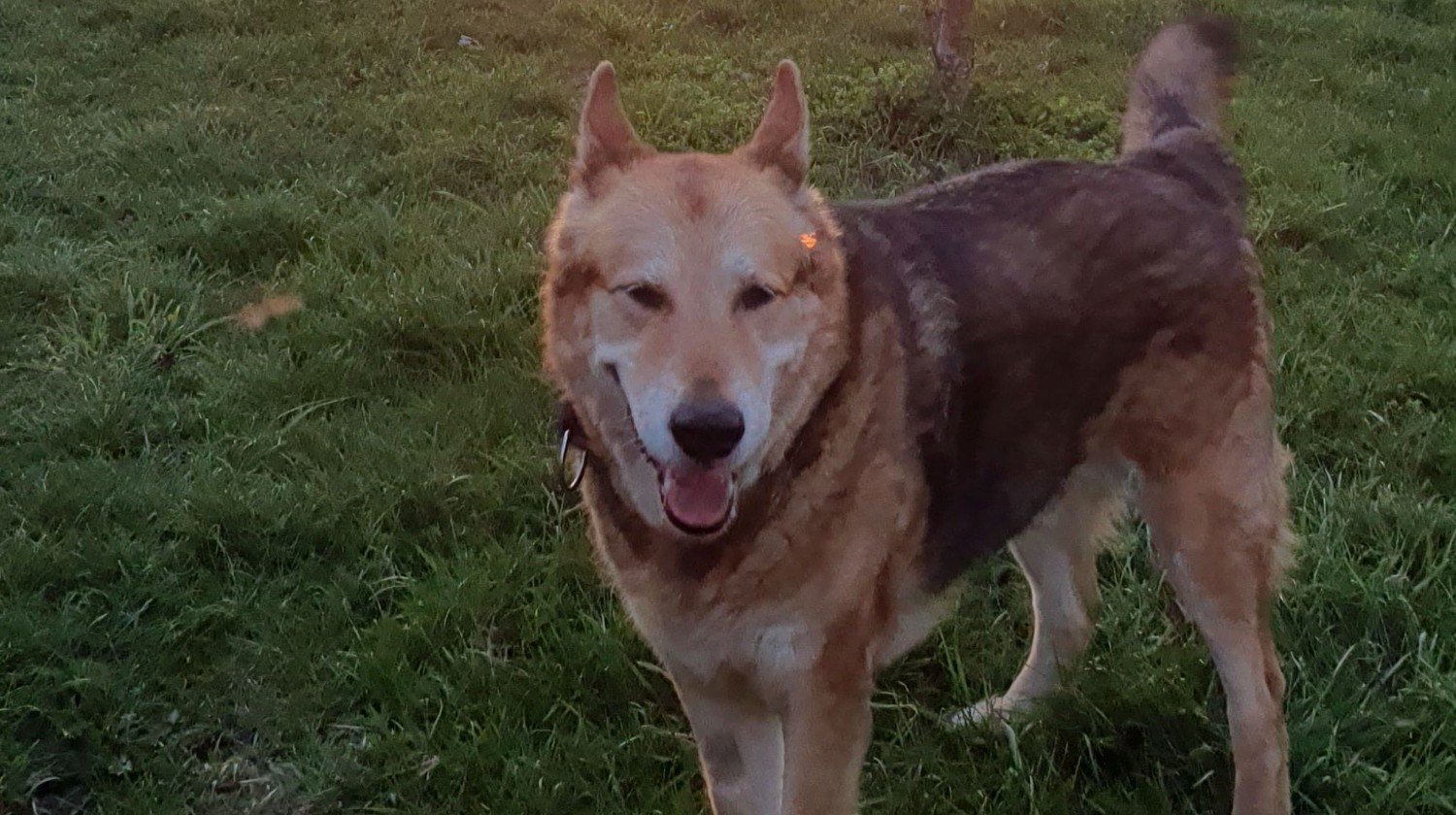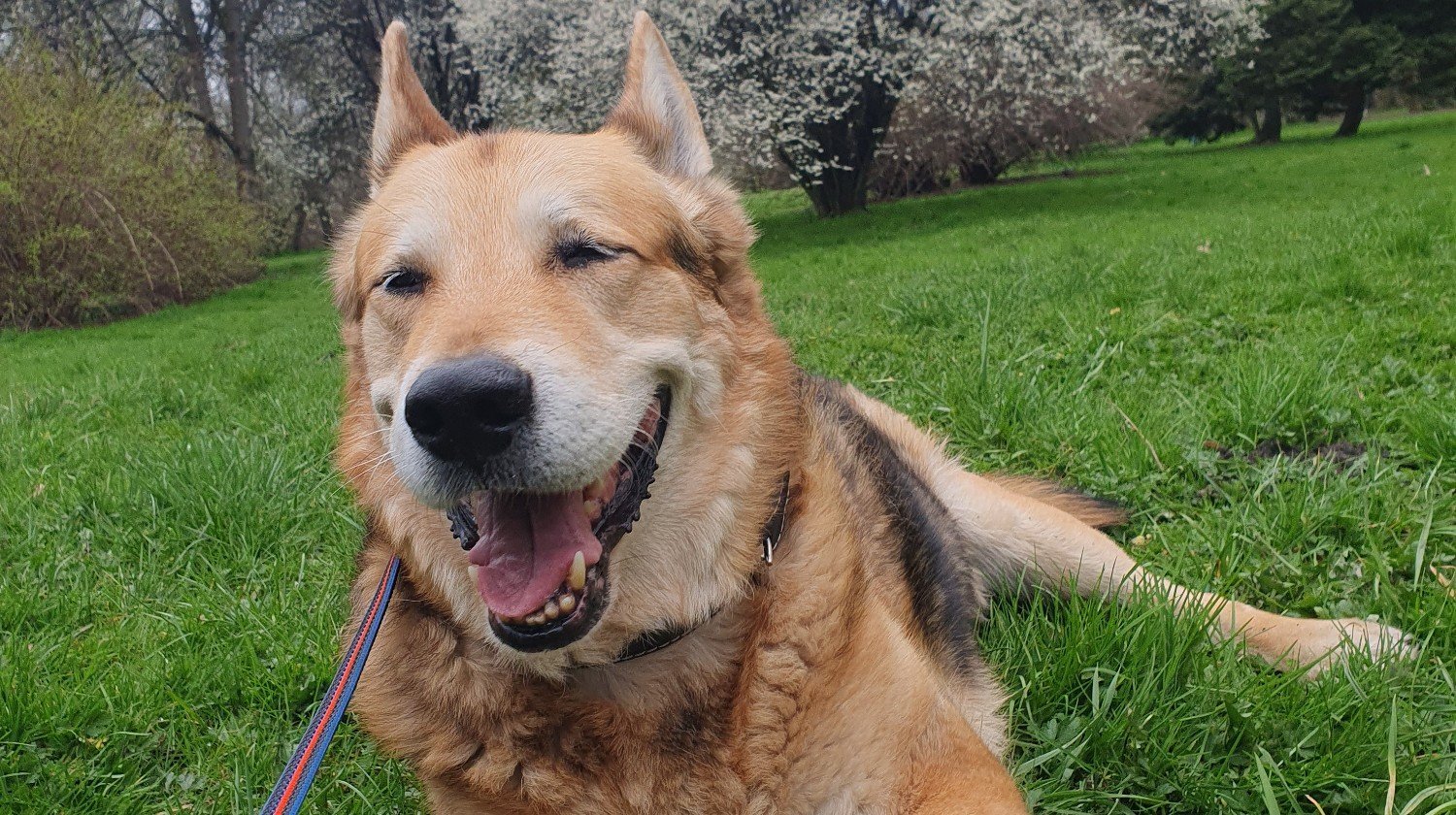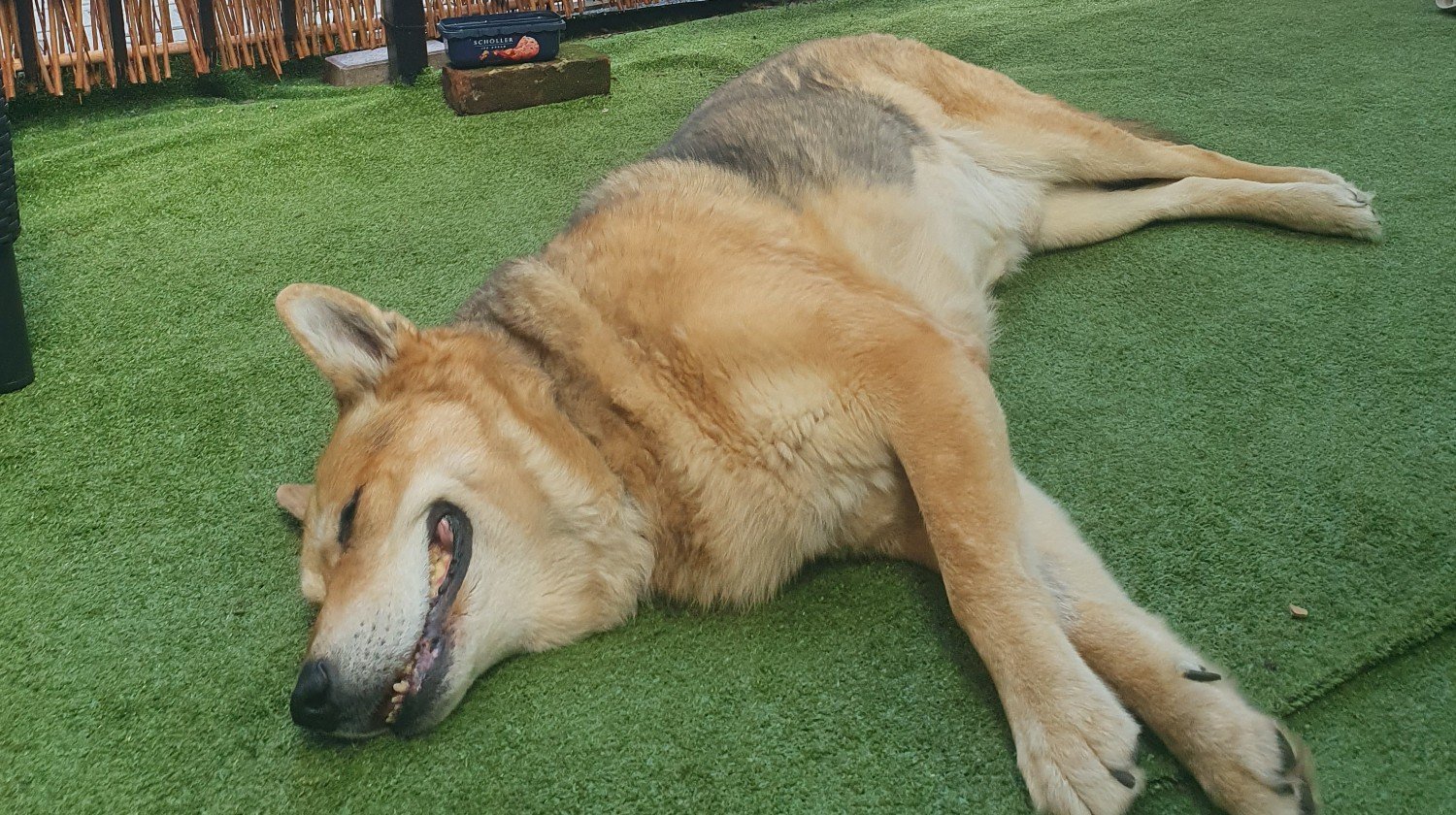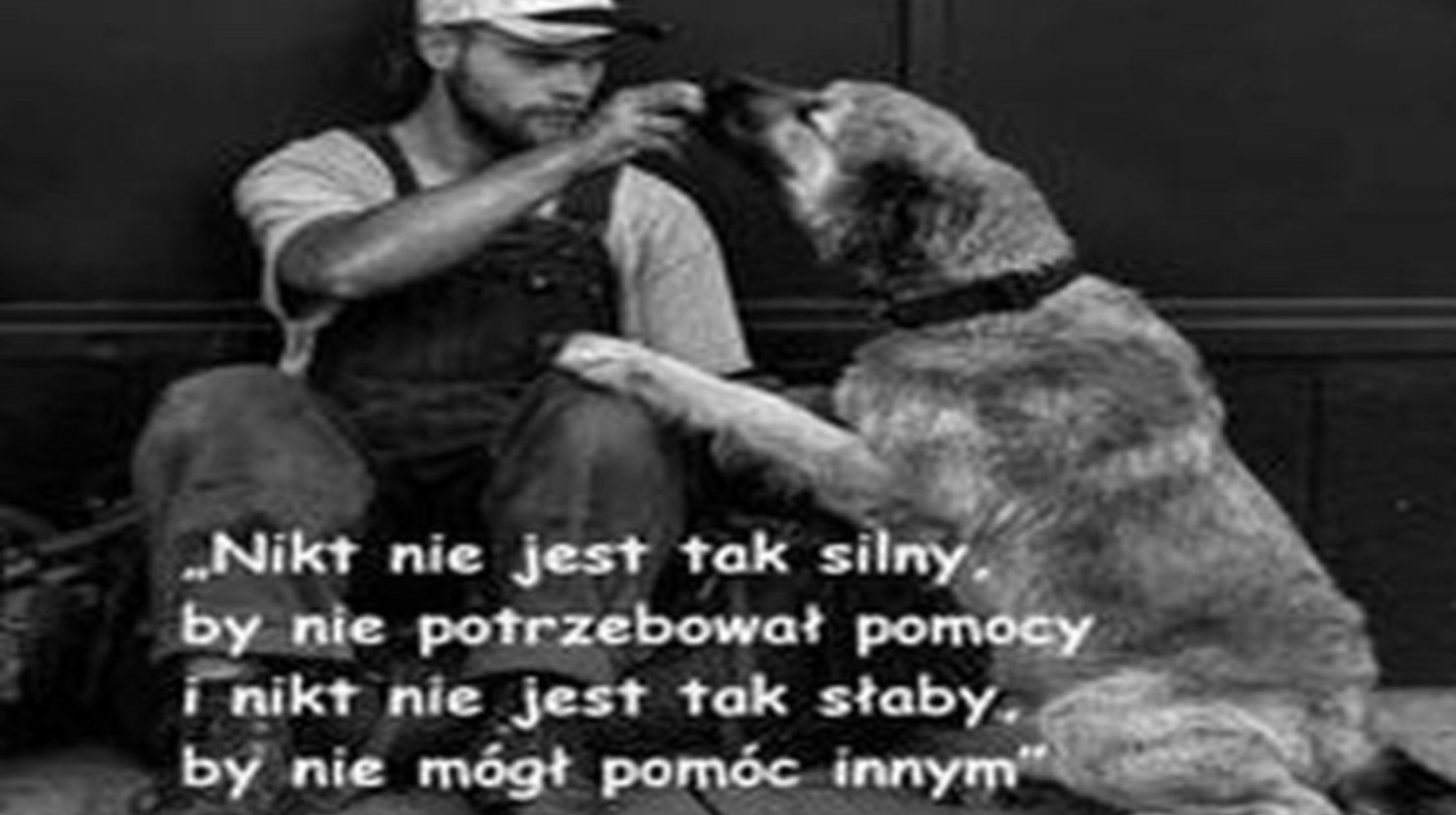 id: 3v74ny
Dramat Piratka – zagrożenie życia - powikłania po operacji skrętu żołądka!
Dramat Piratka – zagrożenie życia - powikłania po operacji skrętu żołądka!
Our users created 1 037 230 fundraisers and raised 1 107 158 571 zł
What will you fundraise for today?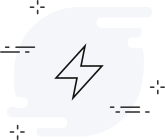 There are no updates yet.
Description
Na ratunek 13-letniemu psu po operacji skrętu żołądka! Dramatyczne powikłania!
Anemia autoimmunologicza!
Jego układ odpornościowy niszczy własne krwinki czerwone !!!
Działamy immunopresyjnie - ogromnymi dawkami sterydów!
Witajcie, jestem Pirat. Jeszcze niedawno jak 4 miesiące temu mieszkałem w Szczecinie. Moim właścicielem jest szczeciński TOZ. Ale moimi opiekunami są dobrzy ludzie z Zabrza, u których jestem na umowie tymczasu, którzy mnie przygarnęli.
Zadomowiłem się na dobre i nie wyobrażam sobie już innego życia, to by mnie mocno skrzywdziło.
Dalsza część historii jest już smutna. Ponad pół roku temu zmarła moja Pani i mój dobry los się bardzo zmienił, ale to pominę. Teraz umarł mój Pan. Zostałem sam. To był dla mnie cios. Czekałem na niego z jakąś nadzieją, że wkrótce wróci, ale on nie wracał…
Zaczęto szukać mi domku. Ale nie czarujmy się, nikt nie chce starych, dużych psów. One generują duże koszty, bo trzeba o nas bardzo dbać. Zdrowie już nie te co kiedyś, szczególnie, jeśli nikt o nie nie dbał wcześniej...
Po paru dniach zabrali mnie do TOZu, a za kilka dni wywieźli na drugi koniec Polski. Nie wiedziałem co ze mną będzie się działo… Ale zostałem przyjęty ciepło i serdecznie. Mówią, że jestem ideałem psa z umysłem dziecka. W sumie nie tylko umysłem, bo potrafię i chcę czasem poharcować z Misią, wtedy trochę zapominam o swoich dolegliwościach...
Na wizycie ortopedyczno-neurologicznej Pani Doktor powiedziała, że mam duże problemy w odcinku szyjnym, który mnie boli i płakałem podczas badania. Dlatego schylanie i patrzenie na boki sprawia mi ból. Mój kręgosłup na całym jego odcinku jest w tragicznym stanie. Gdy kładę się i wstaję… boli. Niestety nie zostałem wcześniej zadbany i dziś są takie skutki. Dostaję lek Librelę, który bardzo ukaja mi część bólu, ale potrzebna mi jest pilnie rehabilitacja, pewnie do końca swojego życia, tak jak mój przyjaciel Feliś. I tu się zrobił problem, muszę was prosić serdecznie o pomoc. Koszt pierwszego tygodnia mojej rehabilitacji to 250 zł, bo musze tam jeździć codziennie, później co drugi dzień przez trzy tygodnie to wychodzi 150 zł x 3 = 450 zł, później dwa razy w tygodniu już cały czas. Konieczny jest również zalecony mi masaż - 150 zł za jedną wizytę.
Natomiast po zrobieniu mi zdjęć rtg Pan Doktor oznajmił nam całą smutną litanię…
Mam ciężką spondylozę - nieuleczalną chorobę zwyrodnieniową, która wywiera nacisk na nerwy. Wszystkie zmiany w obrębie kręgosłupa odpowiadają silnym zwyrodnieniom, co jest wynikiem zmian międzykręgowych obejmujących krążki międzykręgowe powodując ich dehydratację, niszczenie i w efekcie przepuklinę kręgową mającą bezpośredni wpływ na odruchy neurologiczne i powodujące ból w różnym stopniu natężenia – wielokrotnie znacznego stopnia.
Dehydratacja krążków międzykręgowych to dolegliwość spowodowana uszkodzeniem dysku, którego najczęstszą przyczyną jest choroba zwyrodnieniowa kręgosłupa, a także procesy starzenia się organizmu.
Dehydratacja krążka międzykręgowego kręgosłupa oznacza zmniejszenie zawartości wody w dysku, w wyniku czego krążki obniżają swoją wysokość. Schorzenie to, dr zalecił zdiagnozować głębiej na podstawie rezonansu magnetycznego, ale już nie stać nas na to…
W stawach biodrowych mam zmiany. Ponadto zapalenie obu stawów kolanowych i wkrótce uszkodzę sobie więzadła krzyżowe. Mam też stenozę - zwężenie kanału kręgowego i dyskopatię na różnym poziomie oraz liczne zmiany wewnątrz kanału kręgowego. Zarówno na odcinku lędźwiowo-krzyżowym jest bardzo silna niestabilność. I tak naprawdę powiedział, że nie ma u mnie kręgu, który by nie był zmieniony – od początku do samego końca! A w odcinku szyjnym to już jest ekstremalne co tam się dzieje 😞
Brak właściwego leczenia doprowadzi mnie do ogromnego bólu, ogromnych trudności z poruszaniem się i paraliżu, szczególnie tylnych łap. Potrzebuję pilnie fizjoterapii, leków i suplementów.
Niestety to tylko pół mojej historii… Gdyby tego było mało, musiałem przejść zabieg kastracji, podczas którego okazało się, że mam nowotwór jąder. Poważny zabieg się udał, jeszcze będę żył, ale gdy przyszły nieciekawe wyniki zostałem umówiony do Doktorów onkologów, żeby dowiedzieć się co dalej ze mną będzie. Moi opiekunowie bardzo się martwili. Pocieszałem ich, że wszystko powinno być dobrze, bo wiem, że mój los nie jest wam obojętny, tak jak nie był 4 miesiące temu i szukaliście mi domku poruszając niebo i ziemię.
Niestety myliłem się... 😞
Proszę was serdecznie o pomoc, aby moje życie odmieniło się na dobre, abym po powrotach ze spacerków nie cierpiał, bo ból przychodzi wtedy kiedy próbuję odpocząć i zasnąć, wtedy cichutko sobie popłakuję, żeby nikt nie słyszał.
Piratek i jego opiekunowie.
Edycja 17.05.2023
Jestem po wizycie u pani dr onkolog. Miałem USG brzuszka i rtg klatki piersiowej. Na nerkach mam 3 torbiele, które trzeba kontrolować. Ząbki jeszcze mam do czyszczenia, bo spory kamień na nich, ale to za jakiś czas, bo wszystkiego na raz się nie da. Poza tym wszystko dobrze. Rtg płuc też OK, takie tam drobne zwapnienia ze starości. Kontrolę mam za 3 miesiące. Także tu dobre wieści, kamień z serca.
Dostałem zalecenie bardzo drogiej suplementacji przeciwnowotworowej.
Chciałbym teraz uzbierać pieniążki na moje leczenie, bo jak najszybciej też potrzebuję zabiegów rehabilitacyjnych.
Edycja 25.05.2023
Dostałem wczoraj w zastrzyku Librelę p/bólową, którą muszę dostawać co miesiąc.
Jest mi o wiele lepiej już po pierwszej dawce. Na pewno też troszkę działa suplement na stawy.
I cóż... tak jak tysiące osób przejęło się moim losem jak szukano mi domku, tak teraz patrząc na kwotę zbiórki okazuje się, ze już nikogo nie obchodzę... Nie spodziewałem się tego 😞
Tu gdzie teraz mieszkam jestem bardzo szczęśliwy. Pokochałem tu wszystkich moich współdomowników. Kocham spacerki po łąkach i parku z moją szaloną przyjaciółką Misią i dziadkiem Felisiem, który choć nie może tyle biegać co ja, to cieszy się, że jestem w rodzinie. Ale to nie wszystko, bo obok w ogródku uwielbiam przesiadywać z codziennie z kotełkami Melonkiem i Emilkiem, których też bardzo lubię, bo mieszkałem kiedyś z kotkiem. Ale on odszedł rok temu.
I nie wyobrażam sobie już innego życia. Bo już nigdzie nie będzie mi lepiej niż TU! NIGDZIE!
Wpłaty można również dokonać na nr konta:
63 1050 1588 1000 0091 2070 5851 
oraz paypal: [email protected]
The world's first Payment Card. Your mini-terminal.
The world's first Payment Card. Your mini-terminal.
Find out more