id: 3xxhve
Pomóżmy Łukaszowi wstać
Pomóżmy Łukaszowi wstać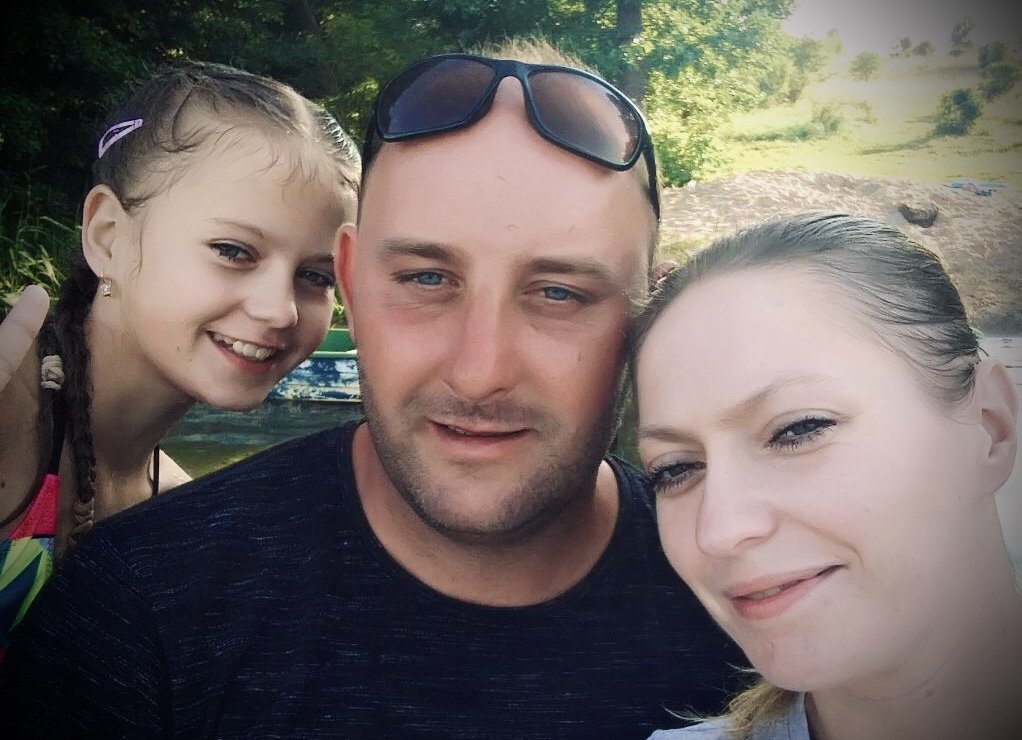 The organizer verified the description with proper documents.
177 995 zł
from 200 000 zł
Donate
Zrzutka.pl does not charge any commission
Description
Prawie dwa miesiące temu mój mąż, Łukasz Tabała uległ poważnemu wypadkowi. Podczas jazdy samochodem wjechał w niego pijany kierowca, zjechał na przeciwległy pas powodując czołowe zderzenie i całkowicie rozbijając samochód męża. Łukasz trafił do pobliskiego szpitala, w którym spędził ostatnie dwa miesiące, walcząc o życie. Miał obrzęk mózgu, krwiaka około rdzeniowego, złamany obojczyk. Lekarze trzymali go w stanie śpiączki farmakologicznej, nie dając mu jednocześnie wielkich szans na przeżycie. Kilka razy mówiono mi, że mąż już z tego nie wyjdzie. Za każdym razem, gdy jego stan się poprawiał i nasze nadzieje rosły, słyszałam kolejny wyrok. Jednak Łukasz trzyma się życia z całych sił. Dziś jest stosunkowo stabilnie, został wybudzony ze śpiączki, przez większość czasu oddycha już samodzielnie, ma zrobioną tracheotomię. Jest jednak przykuty do łóżka, nie jest w stanie wstać, a jedyne, co może zrobić, to delikatnie poruszać nogami. Obecnie potrzebna jest profesjonalna rehabilitacja, dzięki intensywnym zabiegom miałby szansę powrócić do sprawności. 
Łukasz ma 37 lat, od prawie 20 lat jesteśmy razem, od 14 małżeństwem, mamy 12-letnią córkę - Nikolę. Razem dojrzewaliśmy, uczyliśmy się życia, bycia dorosłymi. Wspólnie stawialiśmy pierwsze kroki w opiece nad dzieckiem, tworzyliśmy swoje miejsce do życia. Łukasz jest świetnym ojcem, zaangażowanym, kochającym, poświęcającym mnóstwo czasu i uwagi córce. Wiedliśmy spokojne, udane życie, a wypadek wywrócił je do góry nogami, zamiast wyjazdu na wakacje mamy walkę, mój mąż walczy o życie, ja walczę o niego. Chciałabym zapewnić mu jak najlepszą opiekę, profesjonalną rehabilitację i szansę na powrót do normalnego życia.
Koszt miesięcznego pobytu w prywatnej klinice rehabilitacyjnej to około 25 tysięcy złotych miesięcznie. Jest to ogromna kwota, szczególnie, że w przypadku mojego męża rehabilitacja może ciągnąć się miesiącami. Zebrane w tej zbiórce pieniądze pozwoliłyby na 8-miesięczny pobyt w specjalistycznej klinice rehabilitacyjnej. Prosimy wszystkich, którzy mogą i chcą nas wesprzeć o pomoc. Każdy miesiąc, każdy tydzień, każdy dzień rehabilitacji może przynieść postęp. Pozwolić Łukaszowi ruszać rękoma, usiąść, wstać a ostatecznie wrócić do domu, do nas, bo dom bez niego nie jest prawdziwym domem, jest pusty, a my umieramy w nim z rozpaczy i tęsknoty. 
Wiola i Nikola Tabała.
The world's first Payment Card. Accept payments wherever you are.
The world's first Payment Card. Accept payments wherever you are.
Find out more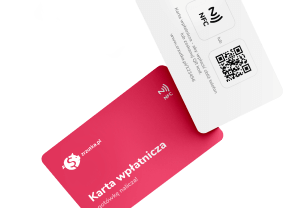 Our users created
795 062 whip-rounds
and collected
610 608 453 zł
What are you collecting for today?