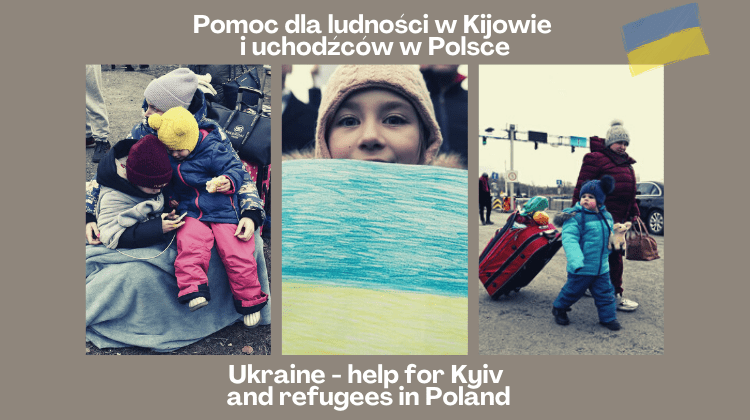 id: 4kee4x
Pomoc dla ludności w okolicach Kijowa i uchodźców w Polsce / Ukraine - help for Kyiv region and refugees in Poland
Pomoc dla ludności w okolicach Kijowa i uchodźców w Polsce / Ukraine - help for Kyiv region and refugees in Poland
Our users created 957 090 whip-rounds and collected 963 572 253 zł
What are you collecting for today?
Description
100% środków przekazujemy bezpośrednio potrzebującym (akcję organizujemy oddolnie i wolontaryjnie).
Zbiórka przeznaczona na pomoc humanitarną dla rodzin które przyjechały do Polski:
na odświeżenie i przygotowanie pustych mieszkań (tak aby chociaż rodziny z dziećmi nie musiały przebywać w ośrodkach dla uchodźców)
na wyżywienie, ubrania, pieluszki, artykuły podstawowych potrzeb (wspieramy m.in. tych, którzy zdecydowali się przyjąć Uchodźców, ale nie mają wystarczających środków na ich początkowe utrzymanie).
Część środków jest przeznaczana na pomoc dla rejonu Kijowa. Na bezpośrednią prośbę brata Pani Anastasii (pracującej w Polsce) wysyłamy paczki dla grupy kilkudziesięciu osób na Ukrainie (śpiwory, koce, ubiór, środki higieniczne). Pierwsze dwa transporty z tą pomocą już dotarły do celu, przygotowujemy kolejne.
Zbiórkę organizuje From Poland With Dev we współpracy z Parafią Mariacką. Z góry dziękujemy za okazane serce!
Kontakt: [email protected]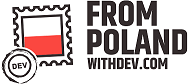 Українська версія 
Ми збираємо кошти на гуманітарну допомогу в Києві (Україна) та біженцям, які перебувають у Польща. Ми підтримуємо їх найнеобхіднішою допомогою: одягом, їжею, засоби гігієни, підгузками, тощо.
Допомога негайно перерозподіляється серед найбільш потребуючих.
Дякуємо за вашу підтримку та молитви!
English below:
100% of raised funds go directly to humanitarian aid (organized by volunteers).
We are raising funds for humanitarian aid in Kyiv region (Ukraine) and refugees located in Poland. We support them with the most needed help: clothes, food, medical and hygiene products, nappies, etc. 
We also search, refresh and prepare free apartments for refugees, so at least families with small children don't have to stay at centers for refugees.
The help is being redistributed immediately within those with the highest needs, directly to people we know.
Thanks for your support and prayers!
Organized by: From Poland With Dev & Friends
Write us: [email protected]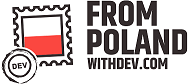 Українська версія 
Ми збираємо кошти на гуманітарну допомогу в Києві (Україна) та біженцям, які перебувають у Польща. Ми підтримуємо їх найнеобхіднішою допомогою: одягом, їжею, засоби гігієни, підгузками, тощо.
Допомога негайно перерозподіляється серед найбільш потребуючих.
Дякуємо за вашу підтримку та молитви!
The world's first Payment Card. Accept payments wherever you are.
The world's first Payment Card. Accept payments wherever you are.
Find out more