id: 55g5gx
Kasa na ABORCYJNY DREAM TEAM vol 3 / Money for activities of the ABORTION DREAM TEAM in Poland
Kasa na ABORCYJNY DREAM TEAM vol 3 / Money for activities of the ABORTION DREAM TEAM in Poland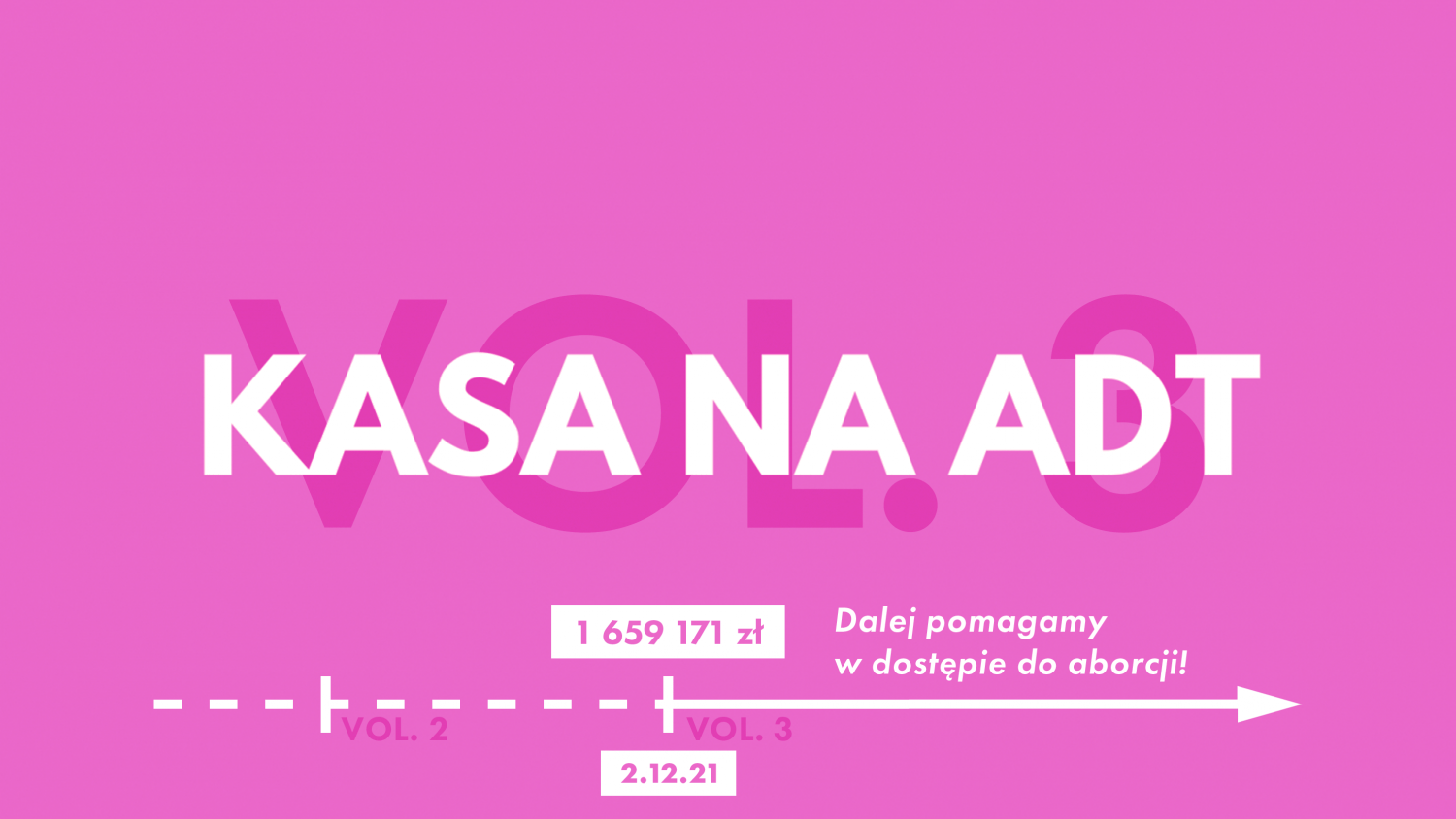 1 740 023 zł
(≈ 358 029 €)
of
2 000 000
zł (≈ 411 523 €)
Donate
Zrzutka.pl does not charge any commission
Share
Rok po wyroku TK zebrałyśmy 1 659 171 zł na nasze działania!

W ciągu tego roku, grupy aborcyjne pomogły 34 tysiącom osób z Polski w dostępie do aborcji!




Potrzeba bezpiecznej wiedzy o tym w jaki sposób zrobić aborcję rośnie - dlatego też rozpoczynamy "vol. 3" naszej zrzutki!

Biorąc pod uwagę statystyki rządowe z wykonania ustawy za poprzednie lata, stwierdzamy, że Aborcja Bez Granic przejęła niemal wszystkie "ustawowe" zabiegi aborcyjne, które do tej pory były wykonywane w publicznych szpitalach.




Poczytaj więcej o naszej pracy na: https://aborcyjnydreamteam.pl/ i podziel się dalej wiedzą o tym jak wspierać osoby potrzebujące aborcji.

No comments yet, be first to comment!

Read more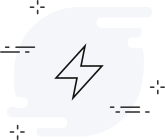 There are no updates yet.
Description
ZBIÓRKA NA DZIAŁALNOŚĆ ADT
W związku z wyrokiem Trybunału Konstytucyjnego czeka nas ogromna fala pracy. Od dziś aborcja z powodów embriopatologicznych w publicznym szpitalu nie będzie możliwa. To oznacza, że więcej osób będzie potrzebowało informacji o możliwości wyjazdu po aborcję za granicę lub informacji o bezpiecznej aborcji w domu.
Osoby, które będą potrzebowały aborcji muszą wiedzieć, że nie są same i mogą się do nas zwrócić. Chcemy mieć możliwość im pomagać. 
Żeby to się stało, musimy docierać z informacją o naszej działalności jak najszerzej. Potrzebujemy pieniędzy na materiały informacyjne oraz ich dystrybucję.
Dodatkowo nasz wizerunek trafił na antyaborcyjne i homofobiczne furgonetki. To też sprawia, że przybywa nam codziennej pracy.
Gdyby tego było mało, osoby wspierające w aborcjach, osoby robiące aborcję i te, które chcą zmiany narracji wokół aborcji są codzienne narażane są na obraźliwe i kłamliwe treści. Chcemy to zmienić. Niezależnie od tego, ile kłamliwych i zastraszających treści pojawi się w związku z działalnością antyaborcyjnych grup i organizacji chcemy, żeby wszystkie osoby mogły w przestrzeni publicznej zobaczyć, że aborcja to nie jest nic złego.
Zależy nam, żeby wiedziały, że nie są same, że mogą na nas liczyć oraz że aborcja jest bezpieczna.
Zbieramy pieniądze na najbliższe miesiące. Potrzebne są, żebyśmy mogły działać dalej i pomagać wszystkim osobom potrzebującym informacji i wsparcia.
Zrobimy billboardy, plakaty, wlepy oraz… jak wystarczy…. własną furgonetkę! Chcemy przeznaczyć też środki na nowatorskie metody promowania aborcji i rozwój naszej grupy. Chcemy tworzyć nowe materiały informacyjne i edukacyjne oraz dystrybuować je wszędzie, gdzie będą potrzebne. Chcemy mieć możliwość organizować kampanie w przestrzeni publicznej.
Ze względu na dużą ilość środków postanowiłyśmy wesprzeć lokalne grupy pro-aborcyjne działające zgodnie z naszymi celami, aby mogły prowadzić własne działania informacyjne i kampanie.
Potrzebujemy wsparcia finansowego, bo niestety nie mamy - jak Fundacja PRO - 2,5 miliona złotych przychodu rocznie….
DZIĘKUJEMY za każdą wpłatę!
Aborcyjny Dream Team
Potrzebujesz aborcji? Nie jesteś sama!
aborcyjnydreamteam.pl
aborcjabezgranic.pl
+48 22 29 22 597
English below:
A fundraiser for the activities of the Abortion Dream Team. 
As a consequence of Constitutional Tribunal ruling we expect a massive increase in our workload. From now on access to abortion because of fatal malformations will not be possible anymore  in public hospitals in Poland. Now even more people will need to travel abroad for abortion or need information how to safely self-manage their abortions at home.
All those who need abortion now or in the future must know that they are not alone and that they can count on us. We want to make sure that we can support them. We must reach them with information that we exist. We need money for informational materials and distribution. 
Additionally, our faces are currently displayed on anti-abortion, homophobic trucks. This gives us even more work. 
If that was not enough, those who support people in their abortions, those who have abortions, and those who work to change the discourse around abortion, are confronted everyday with fake information and offensive content. We want to change it. No matter how much false and misleading content the anti-abortion groups create, we will make sure that in public spaces people can see that it's okay to have an abortion.
Every person in need should know that they are not alone, they can count on us, and that abortion is safe. 
We are collecting money here for the coming months. We need financial support to be able to go on with our work and continue to support people in their abortions. We will put billboards, posters, stickers and… and if there is enough cash – our own truck!
We need money because unlike the foundation "pro" we do not have an income of 2,5 million a year.
We are very grateful for any support. 
Abortion Dream Team and the Abortion Without Borders team
Need an abortion? You are not alone. 
+48 22 29 22 597
The world's first Payment Card. Your mini-terminal.
The world's first Payment Card. Your mini-terminal.
Find out more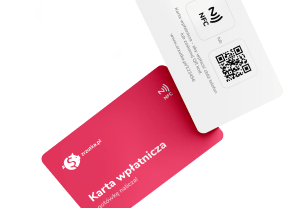 Rewards / offers 1
wspierasz = rozklejasz
Od teraz wspierając naszą zrzutkę otrzymujesz nagrodę - zestaw proabo wlepek lub koszulkę "pomagam w aborcjach" i możesz dalej wspierać, czyli uprawiać partyzan...
Our users created
895 125 whip-rounds
and collected
840 036 507 zł
What are you collecting for today?