id: 6795wg
Wspieraj regularnie Radio Wnet
Wspieraj regularnie Radio Wnet
Support
Zrzutka.pl does not charge any commission
Description
Ostatnie trzy lata to dla Radia Wnet czas dynamicznego rozwoju.
11 listopada 2018 roku uruchomiliśmy pierwsze dwa nadajniki w Krakowie i w Warszawie. Obecnie Radio Wnet nadaje w siedmiu największych miastach Polski. Wnet rozpoczniemy emisję w Lublinie.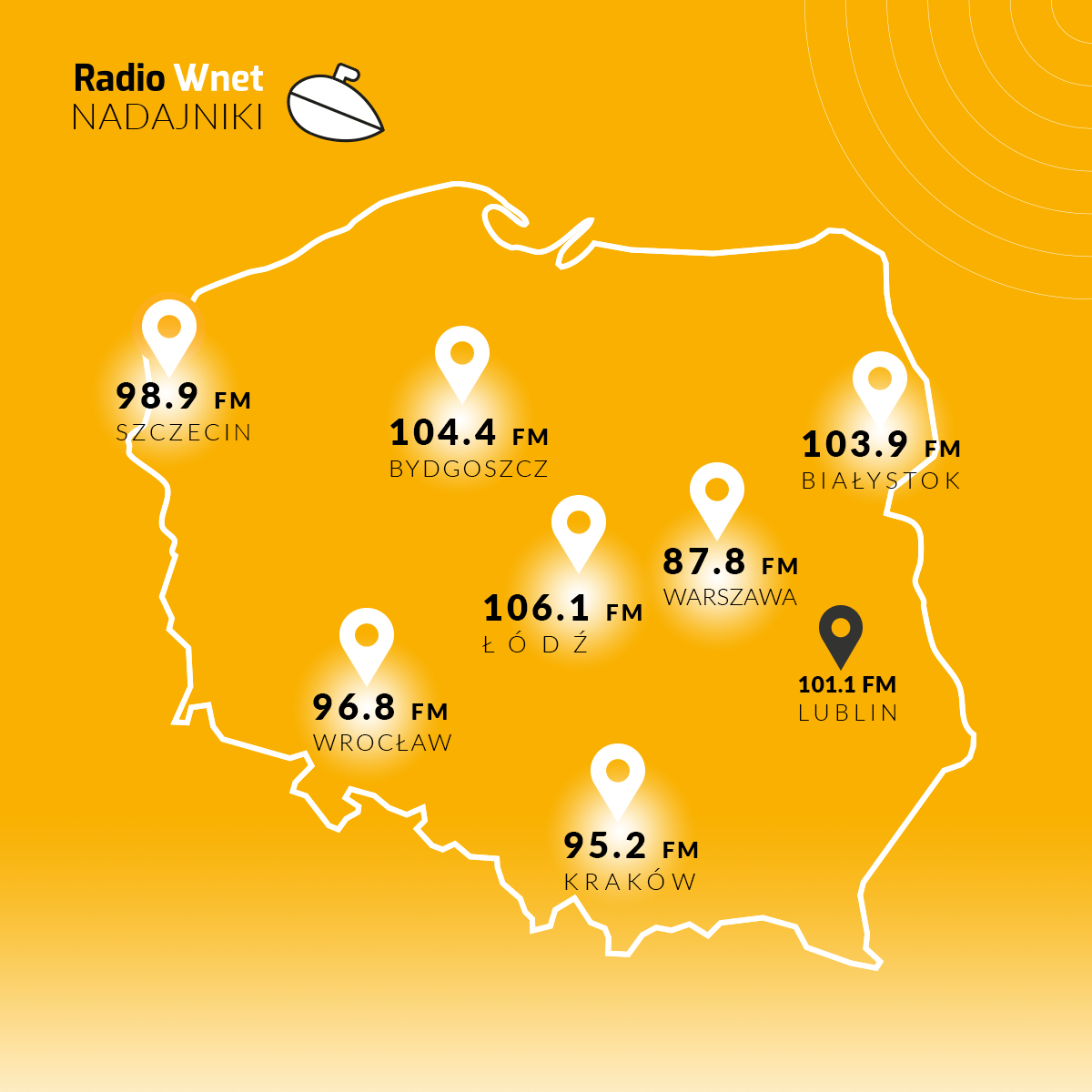 Mamy już 11 studiów zagranicznych.
Nad stałym rozwojem radia i jego programem czuwa ponad 90 pracowników i współpracowników, tworząc około 50 programów autorskich. Jesteśmy z tego dumni i tym możemy się pochwalić.
W ciągu dwunastu lat funkcjonowania naszego radia przeżyliśmy wiele wspaniałych chwil, ale także trudnych momentów. W tych trudniejszych zawsze mogliśmy na Państwa liczyć. Wszystkiego dokonaliśmy razem i to jest nasz wspólny sukces.
Państwa oddanie potwierdza także efekt zorganizowanej ostatnio zbiórki, przeznaczonej na Budowę Globalnej Polskiej Sieci Radia Wnet. Jej wynik przekroczył nasze oczekiwania. Grupa 1099 naszych Słuchaczy łącznie podarowała radiu blisko 145 tysięcy złotych. To utwierdziło nas w przekonaniu, że kierunek rozwoju, jaki określiliśmy, spełnia Państwa oczekiwania i zyskał akceptację.
Za każde Państwa dotychczasowe wsparcie bardzo dziękujemy.
Jednak wraz z rozwojem radia rosną stałe koszty utrzymania. Pieniądze uzyskiwane z regularnego wsparcia przeznaczymy na utrzymanie i rozbudowę infrastruktury, koszty koncesji i nadawania oraz dalszego rozwoju zespołu i otwierania nowych studiów Radia Wnet.
Tempo rozwoju wymaga od nas także ciągłej pracy w kierunku ulepszania naszych programów. Mamy jeszcze wiele pomysłów, przed nami wiele inwestycji.
Teraz prosimy o regularne wsparcie.
Pomoże nam ono kontynuować główną misję naszego radia: chcemy być źródłem rzetelnych informacji z Polski i ze świata oraz budować wspólnotę opartą na tradycyjnych wartościach, autentyczności, pasji i profesjonalizmie.
Z myślą o naszych Słuchaczach planujemy stworzyć bardziej różnorodny program i zapewnić Państwu jeszcze wyższą jakość odbioru. Wierzymy, że dzięki Państwa wsparciu uda się nam rozwinąć takie radio, którego nie można przestać słuchać.
Państwa regularne wsparcie umocni w zespole radość ze współtworzenia radia, pozwoli rozwinąć siły twórcze oraz pielęgnować wrażliwość na to, co dzieje się dookoła.
Gorąco prosimy o regularne wsparcie Radia Wnet.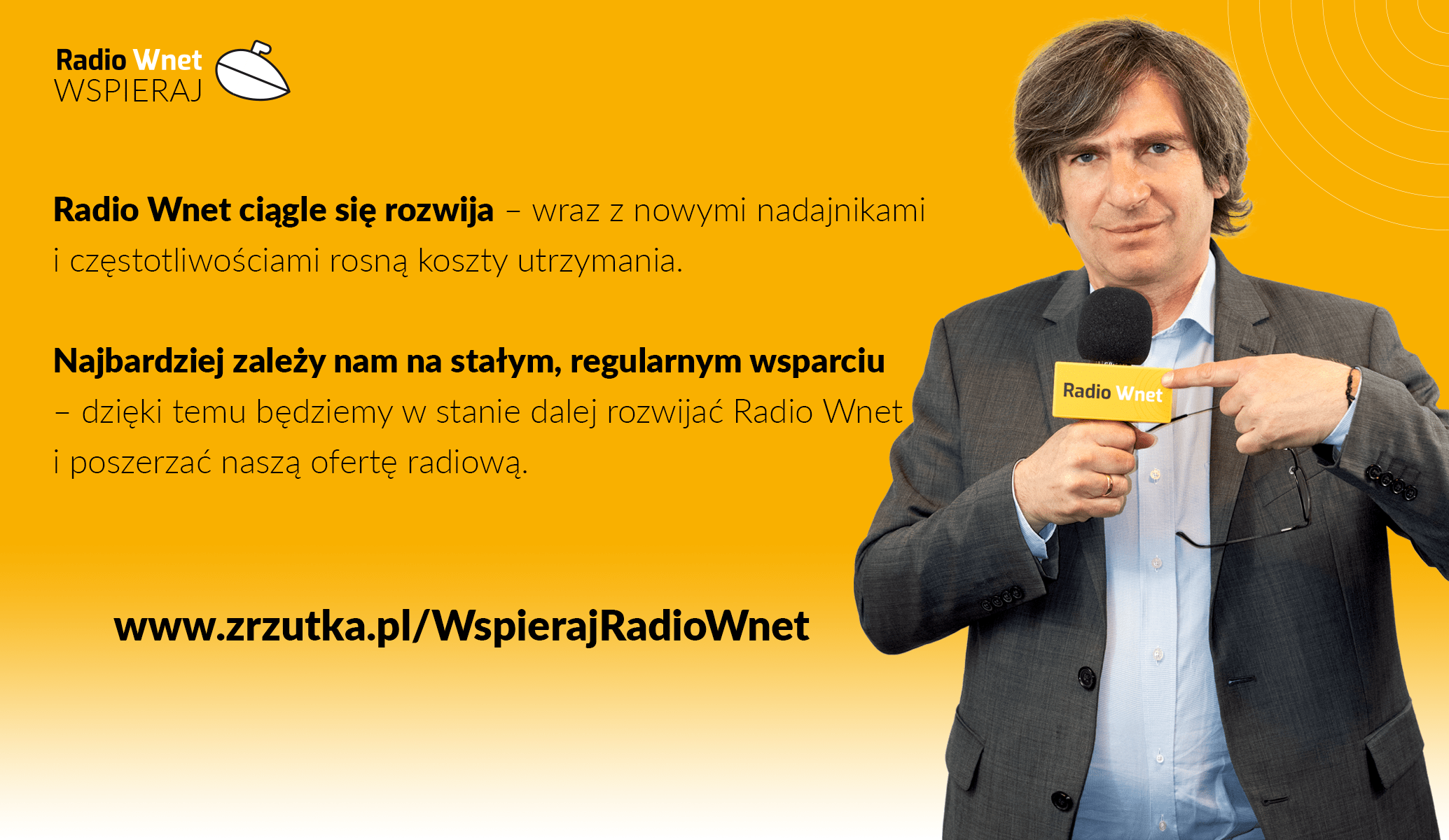 Why recurring support is important?
Wspierając cyklicznie nas na zrzutka.pl , otrzymasz informacje o comiesięcznych spotkaniach online z dziennikarzami oraz korespondentami Radia Wnet.
Regularne wsparcie umożliwi nam pracę nad stałym polepszaniem jakości informacji z kraju i ze świata.
Dzięki cyklicznej pomocy dowiesz się o dniach specjalnych w Radiu Wnet. Może to właśnie Ty staniesz się osobą, która otrzyma wyjątkowe zaproszenie do naszego studia.
Benefits of a recurring support:
The organizer receives 100% of your funds - we do not charge any commission
You remain in full control - you can stop the support at any time without any obligations
The organizer can fully focus on his work
You get permanent access to posts and a special distinction
You don't have to remember about the next payments
It's easier than you think :)
The world's first card for receiving payments. The Payment Card.
The world's first card for receiving payments. The Payment Card.
Find out more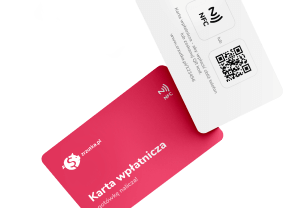 Support your passion. Regularly.