id: 6ubkmf
Climate March COP24 Marsz dla Klimatu COP24
Climate March COP24 Marsz dla Klimatu COP24
Donate
Zrzutka.pl does not charge any commission
Description
It's time to save our home! Support the fight against climate change and fight against our extinction! Support the Climate March, taking place during COP24 in Katowice. Join us and/or contribute to organising the march and protest activities. The crowdfunding is in Polish złoty: so 42 złoty is 10 euros, 48 złoty is 10 pounds (UK), and 38 złoty will be 10 dollars (US). Your money goes further in our currency.
Join us on December 8th!
The Climate March starts at Plac Wolności, Katowice, at 12:00. Take your banners, alarm clocks, drums, pots and spoons, tambourines and your voices - we need to make noise. We need to make this a climate march no-one can ignore.
We will use your funding to pay for sound systems and floats, banners and bikes with banners, publications and flyers, and equipment for our volunteers.
For more information on the march, check out our website https://marszdlaklimatu.wordpress.com
For more information on COP24 and the programme https://unfccc.int/katowice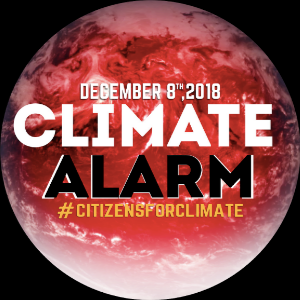 We're raising the alarm
A wake up to all who think we still have decades of using fossil fuels, emitting greenhouse gases, producing and consuming everything and anything.
Our march is part of global action taking place on December 8th, if you can't make it to Katowice, find the climate alarm in your town
#climatealarm #citizensforclimate
Our home is dying
We are driving ourselves to extinction - with our coal smelling
, with the destruction of primeval forests,
with the extinction of 60% of all animals in the last 50 years
, with crop monocultures that destroy rainforests and use chemicals that kill plants, insects, birds and the whole intricate system that we rely on for survival.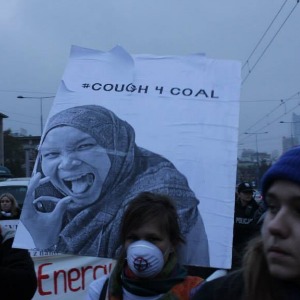 We will be protesting throughout the summit
A coalition of activists will be campaigning throughout the summit. Besides the Climate March we are organising an alternative COP - a conference, open to everyone interested which will present different aspects of the threat of climate change, among other we will be discussing air pollution, the sustainability of agriculture, global plant and animal biodiversity. Our coalition is headed by
and
Fundacja Instytut na Rzecz Ekorozwoju
, but unites a large number of organisations and individuals determined to protest against climate change.
Scientific Evidence
For more information on climate change and its causes please read the following reports:
Reports of the Intergovernmental Panel on Climate Change
specifically http://www.ipcc.ch/report/sr15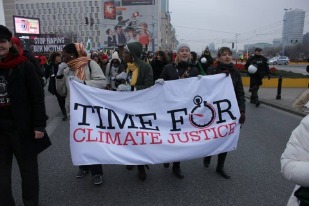 The world's first Payment Card. Your mini-terminal.
The world's first Payment Card. Your mini-terminal.
Find out more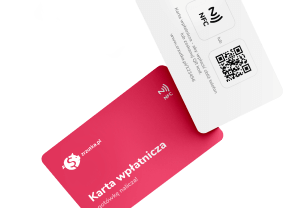 Rewards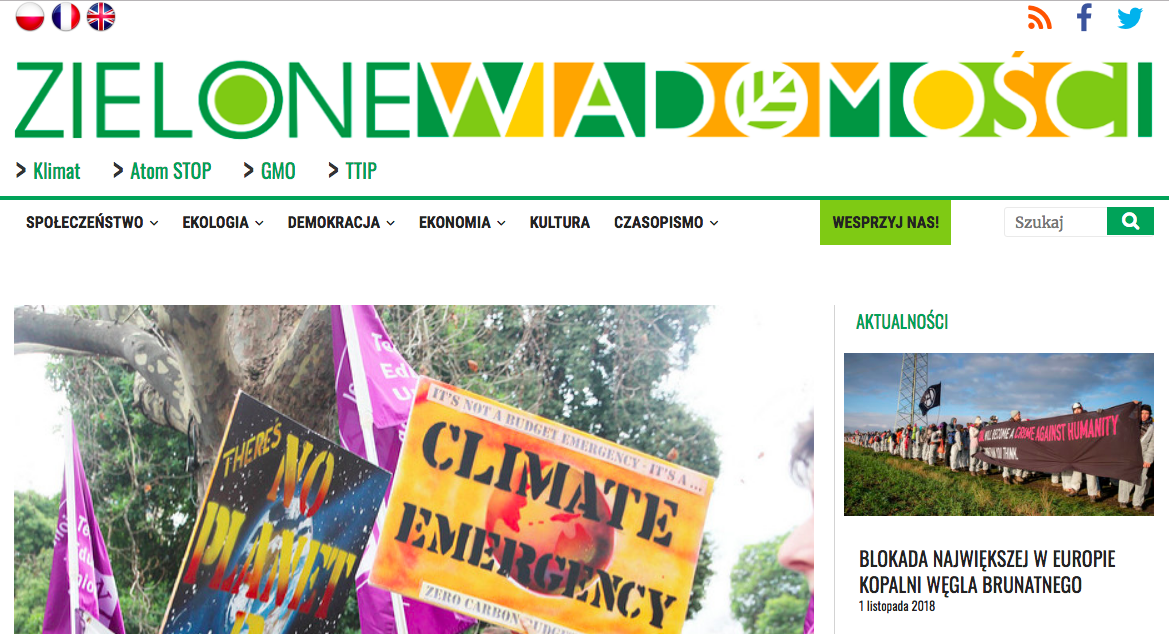 Donate 20 zł and more
Green News - Exclusive edition on climate change
The climate edition of Green News presents climate activism in Poland and Polish dependence on energy from coal. Articles by Polish authors, have been translated into English. 
Green News [PL: Zielone Wiadomości] is a non-profit publication of the Polish Green Party, each edition presenting a topic of high environmental concern. 
You can pick up your copy of Green News at the march, from the organisers, or provide your address and we will send it by post. 
expand
chosen 9 times (991 of 1000 available)
estimated delivery: 8 December, 2018
Choose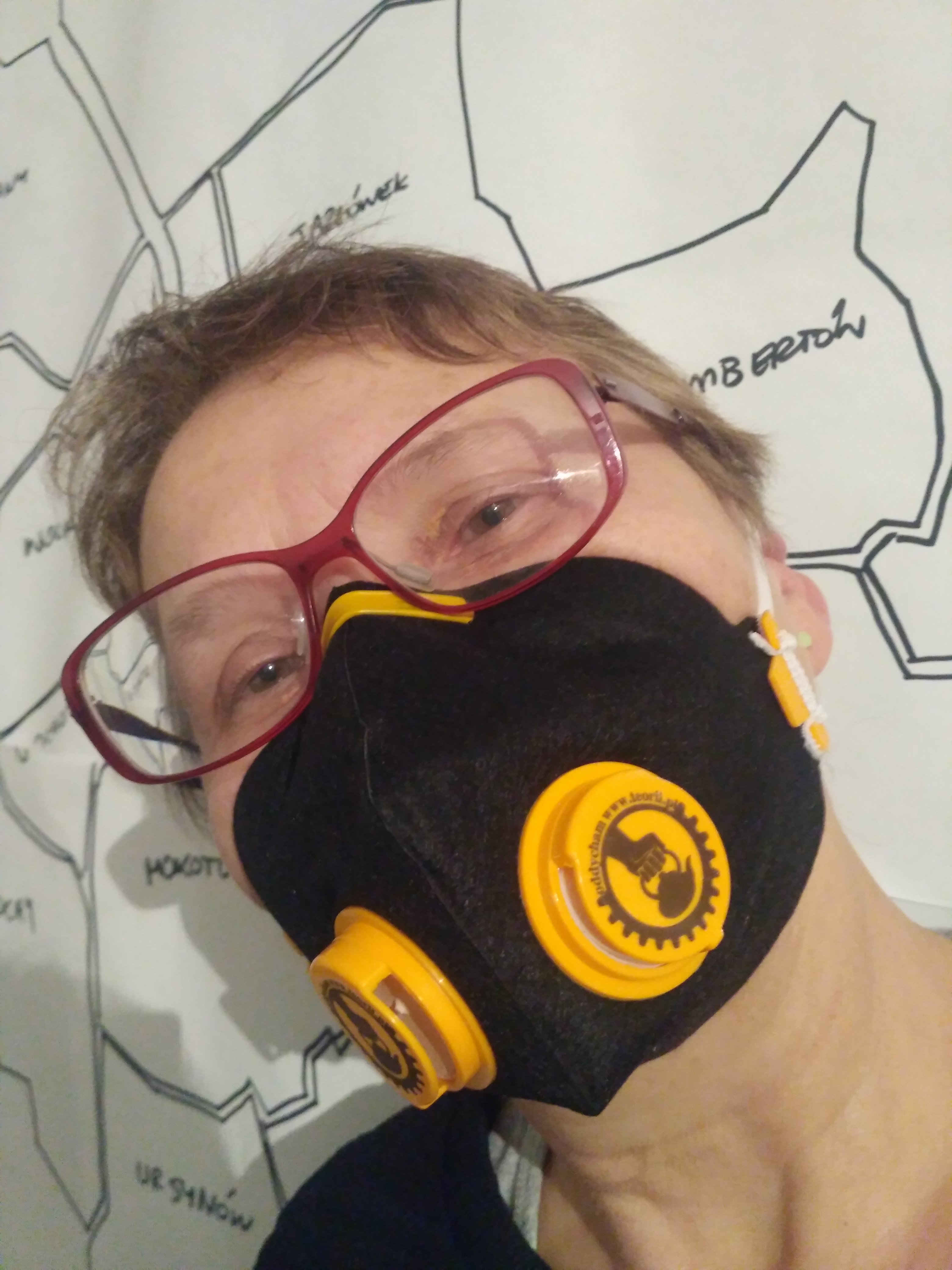 Donate 30 zł and more
Anti-smog mask with COP24 protest alarm
Grab our COP24 protest smog mask and march with it in Katowice. You can pick it up in person from us at the march, or optionally have it sent by post. 
We want to make sure politicians notice that Poland is choking on smog 
https://www.economist.com/europe/2018/01/18/why-33-of-the-50-most-polluted-towns-in-europe-are-in-poland
expand
chosen 47 times (253 of 300 available)
estimated delivery: 8 December, 2018
Choose
Our users created
777 534 whip-rounds
and collected
579 490 911 zł
What are you collecting for today?