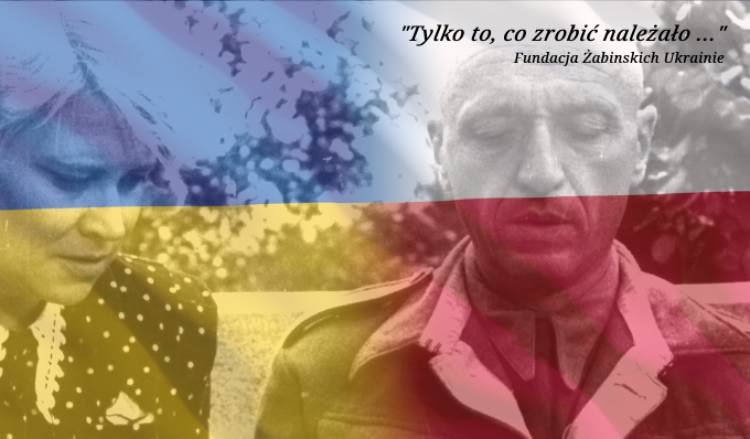 id: 7gj6gp
Pomoc dla Matek uciekających wraz z dziećmi przed wojną w Ukrainie, w duchu Antoniny i Jana Żabinskich / Help for mothers and children from Ukraine in the spirit of Antonina and Jan Żabinski
Pomoc dla Matek uciekających wraz z dziećmi przed wojną w Ukrainie, w duchu Antoniny i Jana Żabinskich / Help for mothers and children from Ukraine in the spirit of Antonina and Jan Żabinski
Our users created 959 627 whip-rounds and collected 967 733 964 zł
What are you collecting for today?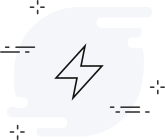 There are no updates yet.
Description
POMAGAMY - Międzynarodowa Pomoc dla Ukrainy.
#zabinscyukrainie
ENGLISH https://zrzutka.pl/en/7gj6gp
W tym szczególnie trudnym dla naszych sąsiadów czasie, Polska i Polacy okazują ogromne wsparcie ludziom doświadczających okrucieństwa regularnej wojny.
Fundacja Żabińskich, chcąc kontynuować dzieło niesienia pomocy humanitarnej rozpoczęte przez Jana i Antoninę Żabińskich, również nie może pozostać obojętna na tą dramatyczną sytuacje.
Sytuacja jest dynamiczna i z dnia na dzień zmieniają się potrzeby, dlatego z pozyskanych funduszy będziemy wspierać pomoc bezpośrednią dla tych dzielnych kobiet i ich pociech przebywających już na terenie Polski. Wsparcie będzie kierowane zarówno w takie obszary, jak pomoc w znalezieniu oraz utrzymaniu stałego miejsca pobytu, wsparcie we wdrożeniu się na rynek pracy, ale również te bardziej podstawowe, jak wyżywienie czy zapewnienie środków higieny, wyprawki szkolnej dla dzieci, leków.
Szacuje się, że Żabińskim udało się uratować nawet 300 osób pochodzenia żydowskiego podczas drugiej wojny światowej.
Podczas obecnego niegodziwego ataku Rosji na niepodległą Ukrainę mamy szanse dotrzeć do jeszcze większej liczby potrzebujących ale do tego potrzebne jest nam Wasze dobre serce !
Nie możemy pozostać obojętni na krzywdę innych, szczególnie tych najsłabszych i najbardziej niewinnych ! Dlatego zachęcamy Was do wsparcia nas w tych działaniach, liczy się każdy gest a razem możemy więcej !
"Jestem bardzo wzruszony, że Fundacja Żabińskich i ja możemy pomóc, tak jak pomagali moi dziadkowie podczas drugiej wojny światowej, w tym okropnym czasie kiedy już więcej niż 1.5 miliona osób uciekło z Ukrainy do Polski, w wielu przypadkach po strasznych doświadczeniach i rozstaniem się z innymi członkami rodziny, którzy pozostali na Ukrainie aby walczyć. Osobom które pytają jak można pomóc odpowiadamy: prosimy o przekazanie Waszych darowizn według wskazówek widniejących na naszym portalu: www.zabinskifoundation.com oraz udostępnianie informacji o zrzutce w mediach społecznościowych- to również wsparcie! " powiedział Dominik Zawadzki-Żabiński, fundator i wice-prezes zarządu Fundacji Żabińskich.
Wiecej na temat fundacji: https://zabinskifoundation.com/pl/
Дорогі Брати і сестри українці, в цей тяжкий для вас час, ми, полякі будемо старатися і стараємося допомогти і підтримати кожного з вас хто утікає від жахливої війни на території вашої держави.
Фундація Жабінських хоче продовжити допомагати людям і не може залишитись осторонь цієї жахливої війни яку розв'язала Росія проти України .
Кожного дня від жахливої війни до Польші втікають жінки з дітьми які рятують Український генофонд. Ці люди кожного дня потребують допомоги і зібрані кошти фундації будуть напралені на: пошуки роботи , пошуки житла , але також на основні потреби щоденності як продукти харчування , засоби гігієни ліки , артикули шкільні для дітей.
Ян і Антоніна Жабінські під час другої світової війни врятували життя 300 осіб з Єврейським корінням.
Дякуючи вашій допомозі в цей тяжкий для України час можемо врятувати ще більше людей і дати їм надію на світле майбутнє.
Слава Україні
English below:
ENGLISH VERSION
#zabinscyukrainie
POLISH - https://zrzutka.pl/7gj6gp
In this particularly difficult time for our neighbors, Poland and Poles show great support to people experiencing the atrocities of regular war.
The Żabiński Foundation, wishing to continue the work of providing humanitarian aid started by Jan and Antonina Żabiński, cannot remain indifferent to this dramatic situation.
The situation is dynamic and the needs change day by day, therefore we will support direct aid for these brave women and their children who are already staying in Poland from the funds obtained. Support will be directed to areas such as help in finding and maintaining a permanent place of residence, support in entering the labor market, but also more basic ones, such as food or hygiene, school kits for children, medicines.
It is estimated that the Żabiński family managed to save as many as 300 people of Jewish origin during the Second World War.
During the present wicked attack by Russia on independent Ukraine, we have a chance to reach even more people in need, but for that we need your good heart!
We cannot remain indifferent to the harm of others, especially the weakest and most innocent! That is why we encourage you to support us in these activities, every gesture counts and together we can do more!
More about the foundation: https://zabinskifoundation.com/pl/
The world's first Payment Card. Accept payments wherever you are.
The world's first Payment Card. Accept payments wherever you are.
Find out more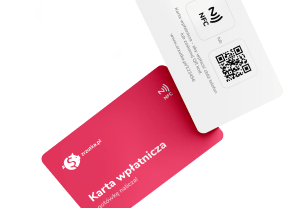 Nobody create moneybox for this whip-round yet. your moneybox may be the first!