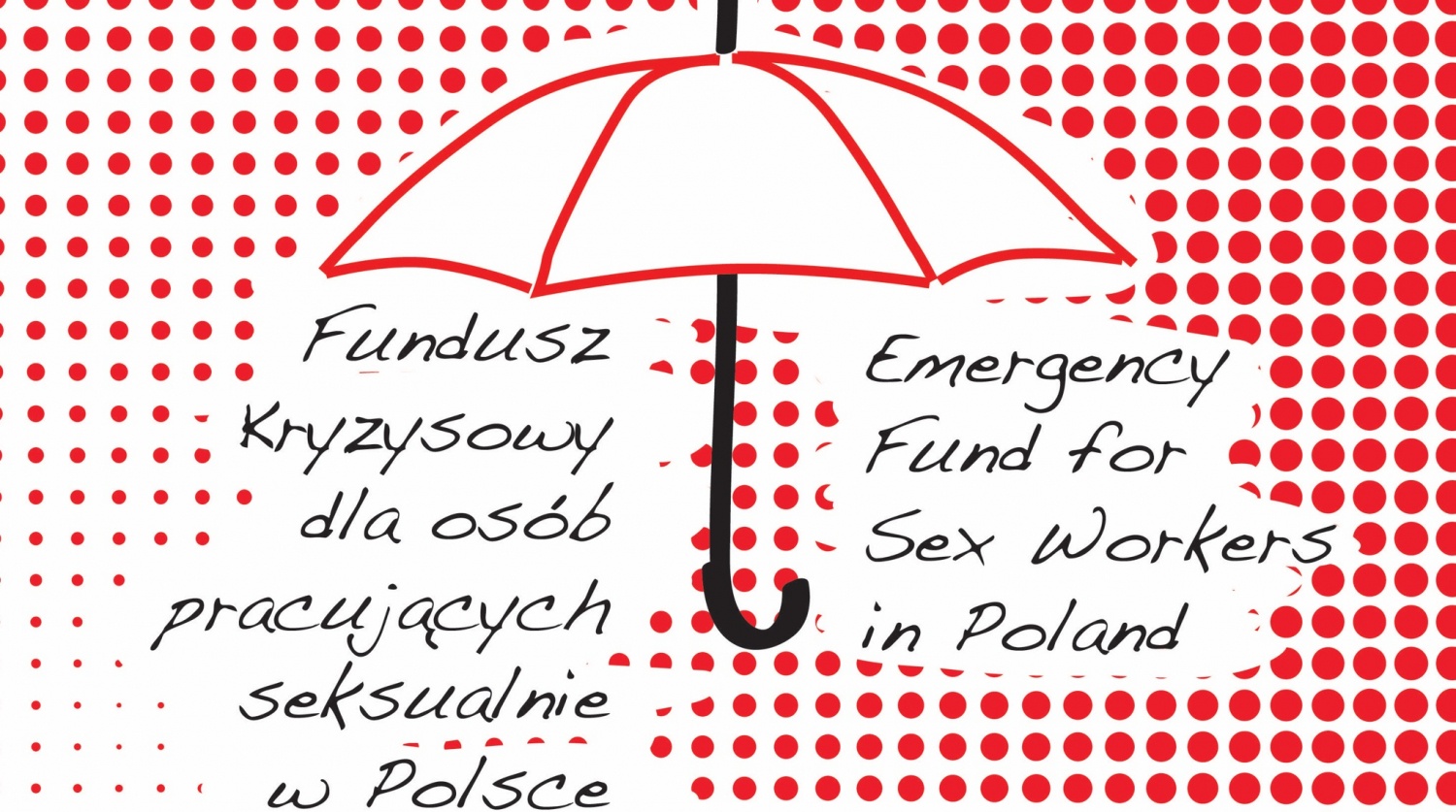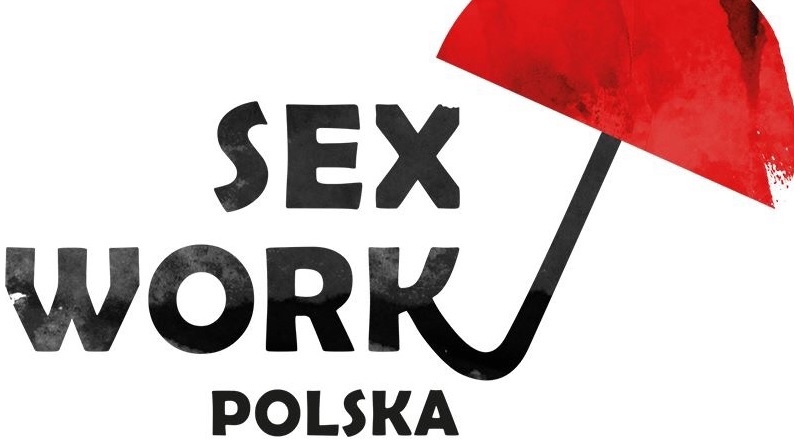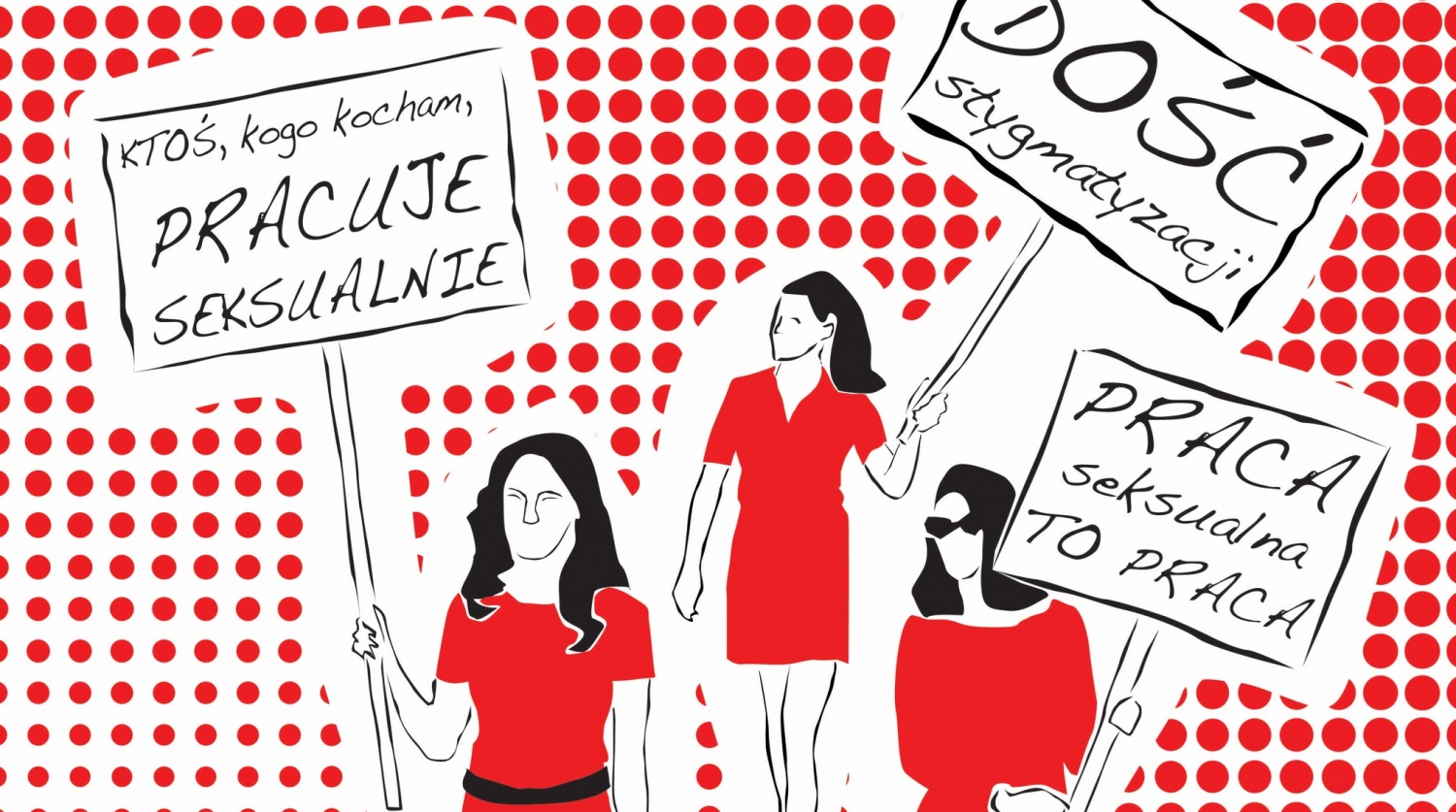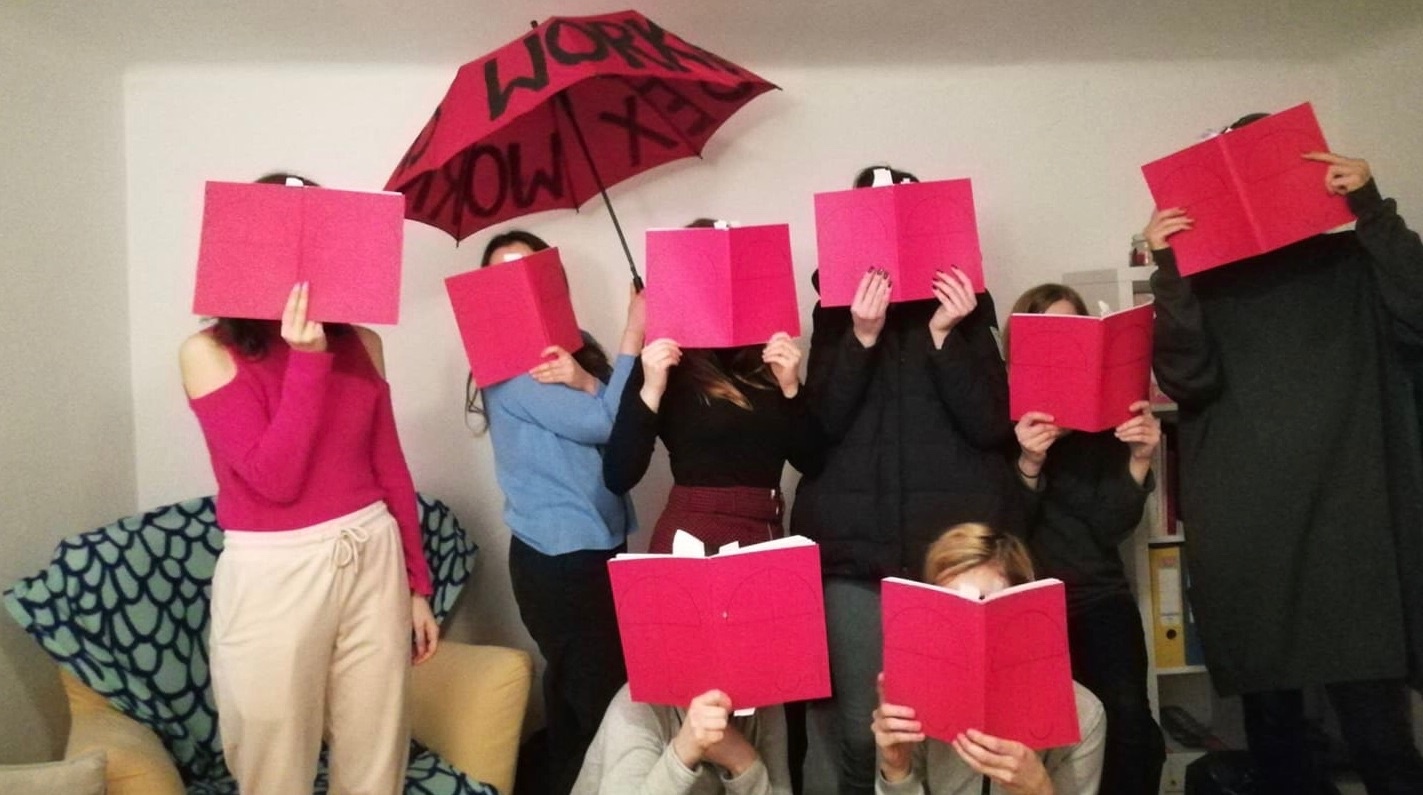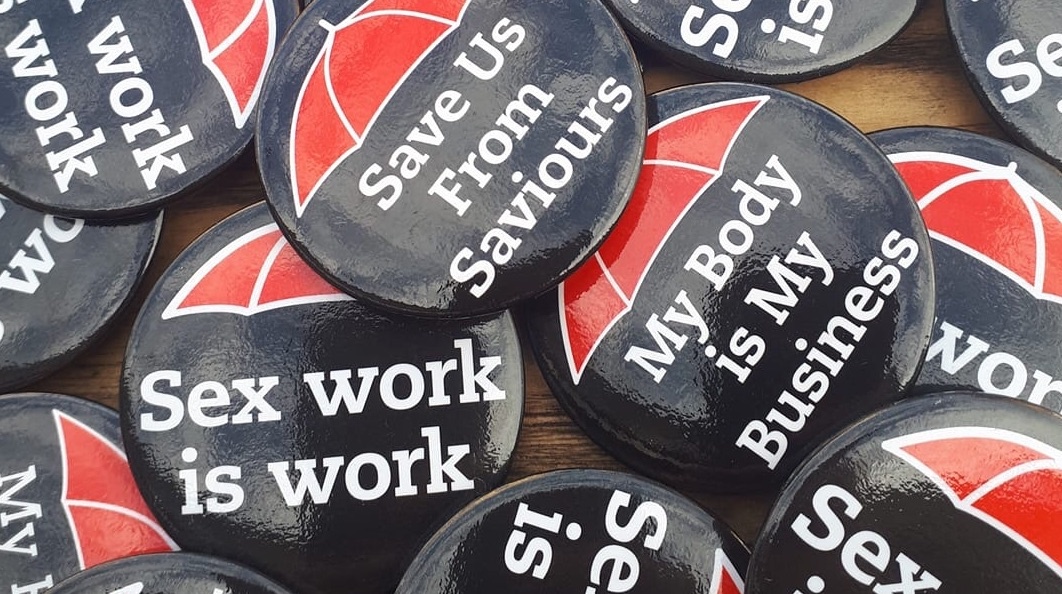 id: 7k8tga
Fundusz Kryzysowy dla osób pracujących seksualnie w Polsce•Emergency Fund for Sex Workers in PL
Fundusz Kryzysowy dla osób pracujących seksualnie w Polsce•Emergency Fund for Sex Workers in PL
Whip-round was turned off by organizer
Inactive payments - the required operation of the organizer of the whip-round. If you are a organizer -
log in
and take the required action.
Share
Our users created 916 237 whip-rounds and collected 882 812 436 zł
What are you collecting for today?
Description
Dziękujemy wszystkim za dotychczasowe wsparcie! Jesteście wspaniałe i wspaniali! Już 85 osób pracujących seksualnie uzyskało finansowe wsparcie dzięki przelewom i wypłatom ze środków zebranych w ramach Funduszu. Zrzutka na Fundusz kryzysowy trwa! ☂️
—————————-
Od kilku tygodni mierzymy się w Polsce z pandemią koronawirusa. Sytuacja ta pokazuje, że w chwilach kryzysu, możemy przede wszystkim liczyć na siebie nawzajem. Koalicja Sex Work Polska nie ustaje w działaniu i nieprzerwanie wspiera osoby pracujące seksualnie, jednak kryzys, z którym obecnie mierzy się nasza społeczność wielokrotnie przewyższa zasoby, jakimi dysponujemy. 
Dlatego, jako jedyna w Polsce grupa działająca na rzecz społeczności osób pracujących w sektorze usług seksualnych, potrzebujemy Waszej pomocy i wzywamy do wsparcia tego Funduszu Kryzysowego dla osób pracujących seksualnie!
[for English please scroll down]
Pandemia koronawirusa w Polsce ma dramatyczny wpływ na sytuację osób pracujących seksualnie. Wprowadzenie kwarantanny, samo-izolacji i specjalnych zasad bezpieczeństwa sprawiło, że wiele miejsc pracy zostało zamkniętych lub radykalnie zmniejszyło zakres oferowanych usług, wiele osób zostało zmuszonych do zawieszenia świadczenia usług, natomiast zakaz podróży szczególnie uderzył w osoby pracujące za granicą. W efekcie, wiele osób pracujących seksualnie straciło pracę i zostało z dnia na dzień pozbawionych środków do życia, utrzymania siebie i swoich bliskich. Dla osób, których głównym źródłem utrzymania jest praca seksualna, oznacza to poważne ryzyko doświadczenia ubóstwa lub bezdomności. Część osób, które nie mogą sobie pozwolić na rezygnację z pracy pozwalającą utrzymać siebie i swoje rodziny, będzie szczególnie narażona na zarażenie koronawirusem i inne konsekwencje zdrowotne. Jak w przypadku każdego kryzysu, osoby najbardziej marginalizowane i wykluczane społecznie są w największym stopniu wystawione na zagrożenie i pozostawione bez wsparcia.
Podobnie, jak inne osoby pracujące w szarej strefie i na tzw. umowach śmieciowych, osoby pracujące seksualne są w tej sytuacji zdane na siebie. Dodatkowo, kryminalizacja pracy seksualnej i brak uznania jej za pracę sprawiają, że osoby świadczące usługi seksualne nie mają możliwości zawarcia umowy i nie mogą liczyć na wsparcie państwa. Nie mają chorobowego, nie mają ZUSu i ubezpieczenia zdrowotnego, nie mogą pójść na płatny urlop. W sytuacji, kiedy zamykane są szkoły i przedszkola, osoby nie mają często żadnych zabezpieczeń, muszą znaleźć opiekę dla swoich dzieci, żeby móc pracować lub zrezygnować z pracy, żeby móc opiekować się dziećmi. Migrantki i migranci świadczący usługi seksualne mierzą się dodatkowo z problemami wizowymi i dotyczącymi legalizacji pobytu. Zamknięcie granic i brak środków sprawiają, że wiele osób nie ma możliwości powrotu do domu.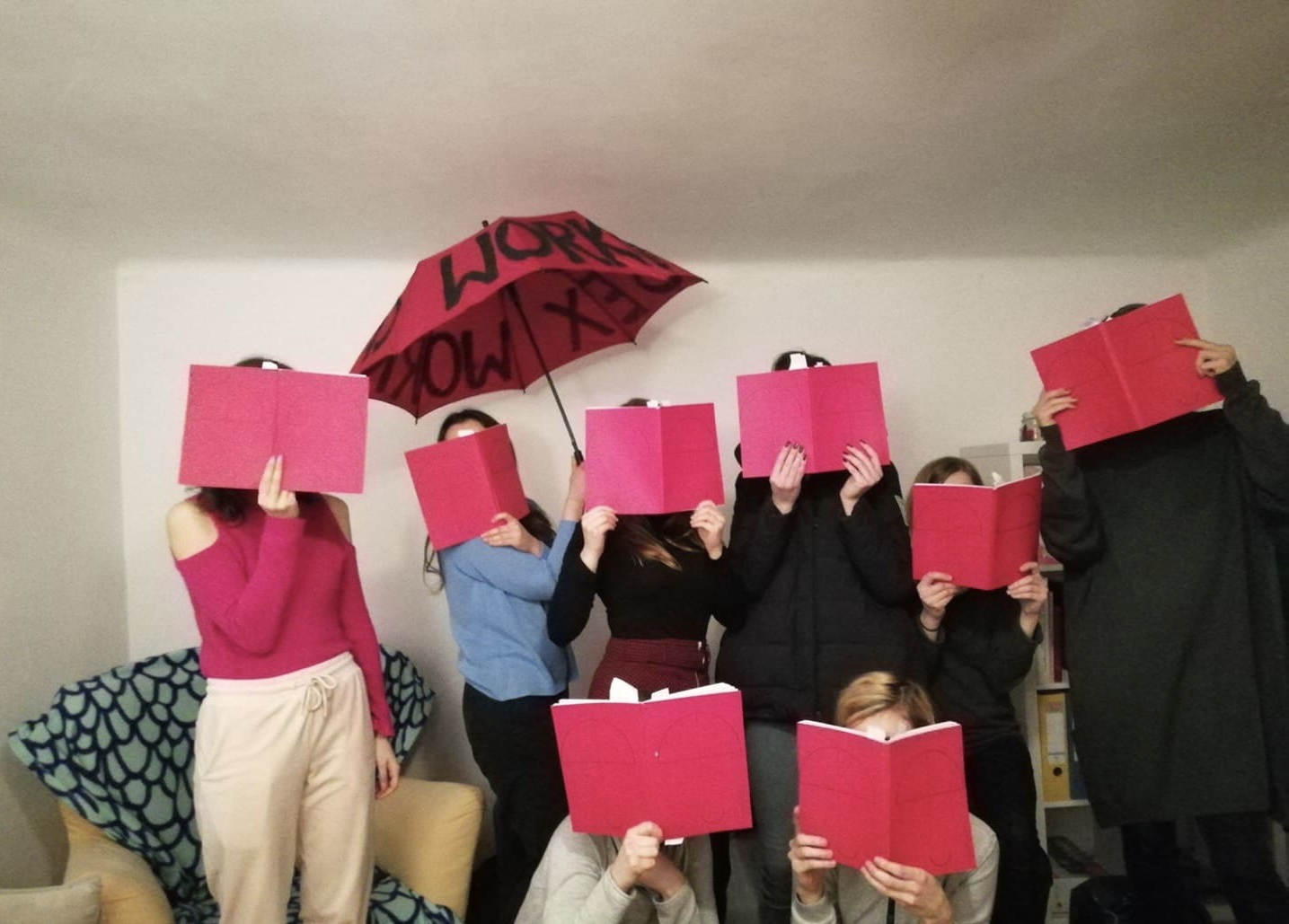 Zebrane w ramach Funduszu kryzysowego środki trafią do osób pracujących seksualnie, które w związku z pandemią znalazły się w trudnej sytuacji - np. doświadczają kryzysu (bezdomności, emocjonalnego, zagrożenia deportacją), brakuje im funduszy na zaspokojenie podstawowych potrzeb - kupienie jedzenia, leków czy opłacenie czynszu. Chcemy zebrać środki na zabezpieczenie najpilniejszych potrzeb zgłaszanych nam w tym trudnym czasie przez osoby pracujące seksualnie. Im więcej uda nam się zebrać, tym więcej osób będziemy w stanie wesprzeć i tym bardziej różnorodne wsparcie będziemy mogły zaoferować. Szczególnie nam zależy na tym, żeby te środki trafiły do osób, które bez tego wsparcia nie są w stanie zrezygnować z pracy w bezpośrednim kontakcie z klientem/klientką.
Prosimy wszystkie sojuszniczki i sojuszników, organizacje, osoby pracujące seksualnie, klientki i klientów, oraz wszystkie inne osoby mające środki, którymi mogą się podzielić, do wpłacania pieniędzy na ten Fundusz Kryzysowy. 
Wspierajmy się wzajemnie, wspierajmy społeczność osób pracujących seksualnie w czasie tak dużej niepewności! 
☂️Jeśli potrzebujesz wsparcia w ramach tego Funduszu, wyślij mail o tytule "FUNDUSZ" do Sex Work Polska: [email protected]☂️
O nas:
Sex Work Polska to nieformalna grupa działająca na rzecz praw osób pracujących seksualnie w Polsce. Naszym celem jest wspieranie samoorganizacji osób pracujących seksualnie, postulowanie dekryminalizacji pracy seksualnej oraz przeciwdziałanie stygmatyzacji i przemocy doświadczanej przez osoby świadczące usługi seksualne. Realizujemy działania w terenie docierając do miejsc pracy osób świadczących usługi seksualne. Oferujemy bezpłatne porady prawne, konsultacje psychologiczne, konsultacje dla migrantek i migrantów z zakresu procedur wizowych i legalizacji pobytu, wsparcie w sytuacjach trudnych i kryzysowych, informacje na temat zdrowia seksualnego i reprodukcyjnego.
Masz pytanie? Skontaktuj się z nami!
Fb: @Sex Work Polska
Instagram: @sexworkpolska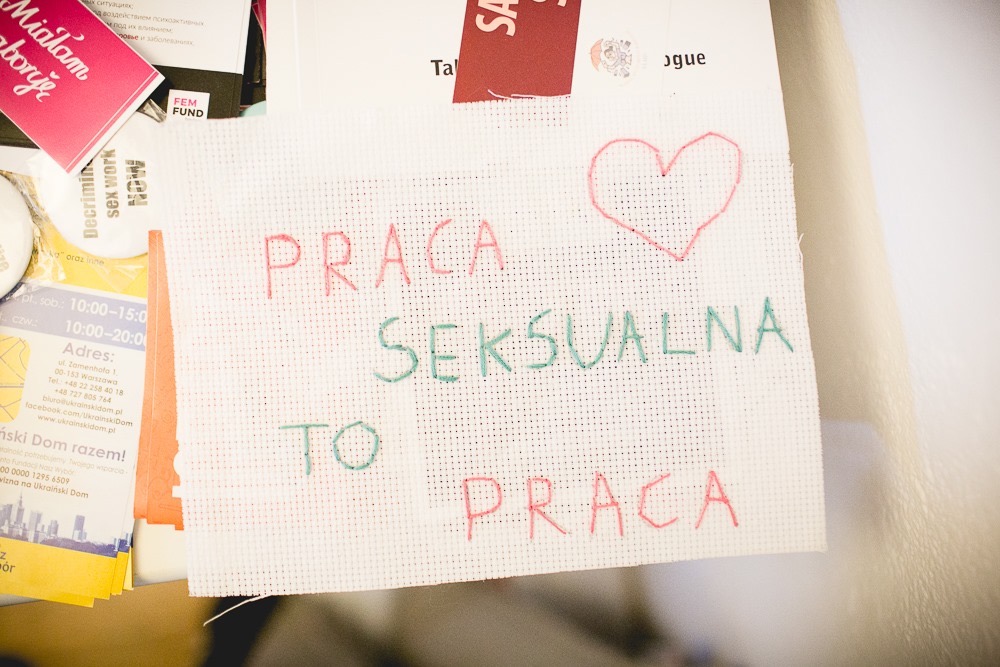 fot. Emilia Oksentowicz/ .kolektyw
Emergency Fund for Sex Workers in Poland
We've been facing the Covid-19 pandemic in Poland for a few weeks now. This situation shows, that in moments of crisis, we can count on each other above everything else. Sex Work Polska coalition provides an ongoing support for sex workers but the crisis faced by our community right now requires more resources than are currently available to us. 
This is why, as the only group advocating for the rights of sex workers in Poland, we need your help and call on you to support this Emergency Fund for sex workers!
The Covid-19 pandemic has dramatically impacted the situation of sex workers in Poland. The introduction of lockdowns, self-isolation, special safety measures and restrictions on movement and travel has resulted in the closure of many sex work venues, it lead to restrictions on offered services, many sex workers had to suspend their services. As a result, sex workers have lost their jobs and the source of income that enables them to provide for themselves and their loved ones. For those sex workers for whom sex work is the main source of income, this may result in poverty, destitution and homelessness. Those who cannot stop providing sexual services, such as those who are the main breadwinners for their families, are particularly vulnerable to Covid-19 infection and other negative health consequences. As it is the case of any crisis, the most marginalised and socially-excluded communities are those most exposed to the risk of infection while deprived of adequate help and support. 
Like other workers operating in the informal economy and subjected to precarious employment conditions, sex workers are often left to fend for themselves. In addition, due to the criminalisation of sex work and a general lack of recognising sex work as work and a legitimate form of labour, sex workers do not have employment contracts and cannot count on state and institutional support. They are deprived of sick leave, social or health insurance, and a right to paid leave. When Coronavirus closes schools and kindergartens, sex workers do not have the access to governmental support measures that others do; they must arrange childcare to be able to work or they have to give up working - that means a total loss of income - to care for their children. Migrant sex workers are facing problems related to obtaining and extending visas and regularising their stay. Closure of the borders and a lack of resources means that many people are not able to go back to their home countries and relatives.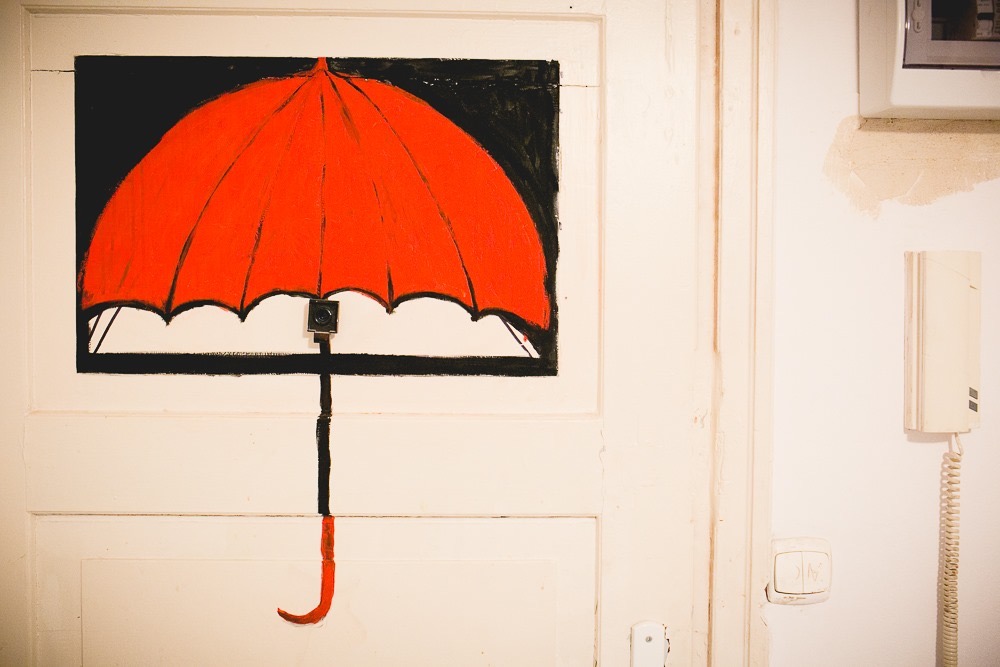 fot. Emilia Oksentowicz/ .kolektyw
Money donated to this Emergency Fund will go to sex workers who - due to the COVID-19 pandemic - are subjected to very difficult living situations: those who are facing crisis (e.g. homelessness, deportation, emotional hardship) and those who have no means to provide for their basic needs (e.g. food or medicine, rent). We want to collect funds that will secure the most urgent needs of sex workers during this difficult time. The more money we manage to collect, the bigger number of sex workers we'll be able to support, and the more diversified and targeted help we will be able to offer. We would very much like for those resources to reach the sex workers, who wouldn't be able to stop working in direct contact with clients without that support.
We call on our allies, organisations, sex workers, clients and all others, who have resources they can share, to donate money to this Emergency Fund. 
Let's stand for each other and support sex workers' communities in these turbulent times!
☂️If you need support from this Emergency Fund, please send an email titled "FUNDUSZ" to Sex Work Poland: [email protected]☂️
About us:
Sex Work Polska is an informal collective advocating for the rights of sex workers in Poland. Our aim is to support self-organisation and self-determination of sex workers' community in Poland. We advocate for the full decriminalisation of sex work and an end to stigmatisation and violence faced by our community. We provide outreach services at sex work venues. We offer variety of services, including legal and psychological consultations, consultations on visa procedures and regularisation of stay for migrant sex workers, crisis interventions and peer-education on issues related to sexual and reproductive health.
Questions? Get in touch!
Fb: @Sex Work Polska
Instagram: @sexworkpolska
grafika poniżej: @Międzynarodowy Komitet na rzecz Praw Osób Pracujących Seksualnie / ICRSE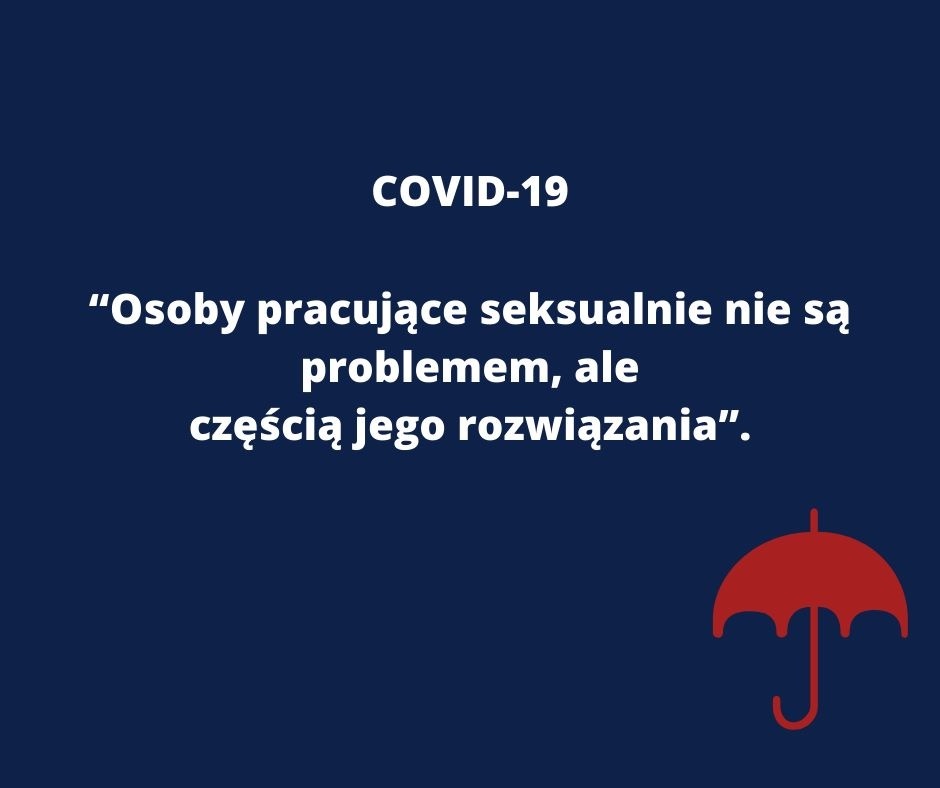 The world's first card for receiving payments. The Payment Card.
The world's first card for receiving payments. The Payment Card.
Find out more