0 zł
from 15 000 zł
ended
28.02.2020
0
contributors
Donate
Description
Dana ma 14 lat, jest świetną artystką i marzy, by kiedyś wyprostować plecy. Skolioza jest chorobą idiopatyczną. Oznacza to, że lekarze nie wiedzą, dlaczego plecy Danochki zaczęły się zginać w wieku 5 lat. Masaże, gorset i terapia ruchowa nie pomogły, postępuje skolioza. Zdradziecko zakrzywiony kręgosłup grozi trwałym osadzeniem Dany na wózku inwalidzkim. Operacja w Międzynarodowym Centrum Neurochirurgii może uratować dziecko. Z 40000zl potrzebnych do operacji pozostaje do zebrania 15000zl
Danochka jest córką mojej matki i ojca, ulubieńcem starszych braci, miłym, utalentowanym dzieckiem o trudnym losie. Długo oczekiwana dziewczynka urodziła się w Natalii i Wasiliju po dwóch synach w 2005 roku. Wszyscy uważali Danochkę za zdrowe dziecko, a jej matka nie zwracała uwagi na dziwne wybrzuszenie na plecach. Dana miała wtedy 5 lat.
Chirurg zalecił masaże, terapię ruchową i elektroforezę. Mama regularnie zabierała Danę na procedury, ale przez 2 lata sytuacja nie tylko się nie poprawiła, ale poważnie pogorszyła. Zwróciliśmy się do regionalnego szpitala dziecięcego powiedzieli, że tylko gorset pomoże Danie. Przez kolejne 3 lata dziewczyna nosiła gorset i znów bezskutecznie; lekarze zdiagnozowali już kifozę 4 stopnia. I powiedzieli, że jeśli operacja nie zostanie pilnie wykonana, istnieje ryzyko zaciśnięcia rdzenia kręgowego, co pozbawi dziewczynę możliwości chodzenia. 
Dana jest osobą kreatywną, kocha przyrodę i zwierzęta, dużo czyta i świetnie rysuje! Jak wszystkie dziewczyny w jej wieku marzy o tańczeniu, chodzeniu na dyskoteki i prowadzeniu aktywnego stylu życia. Operacja o wartości 40000 zl pomoże to wszystko zrealizować. Zwracając się do troskliwych ludzi, w ciągu roku krewni zebrali większość tej kwoty, ale musimy znaleźć kolejne 15000 zl które chcemy zebrać . I czas mija, a każdy dzień bez operacji stanowi ryzyko. Pomóżmy Danochce uniknąć wózka inwalidzkiego, bezpiecznie rosnąć i rozwijać się!
Contributors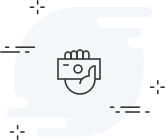 No donations yet, be first to donate!
Our users created
457 809 whip-rounds
---
What are you collecting for today?