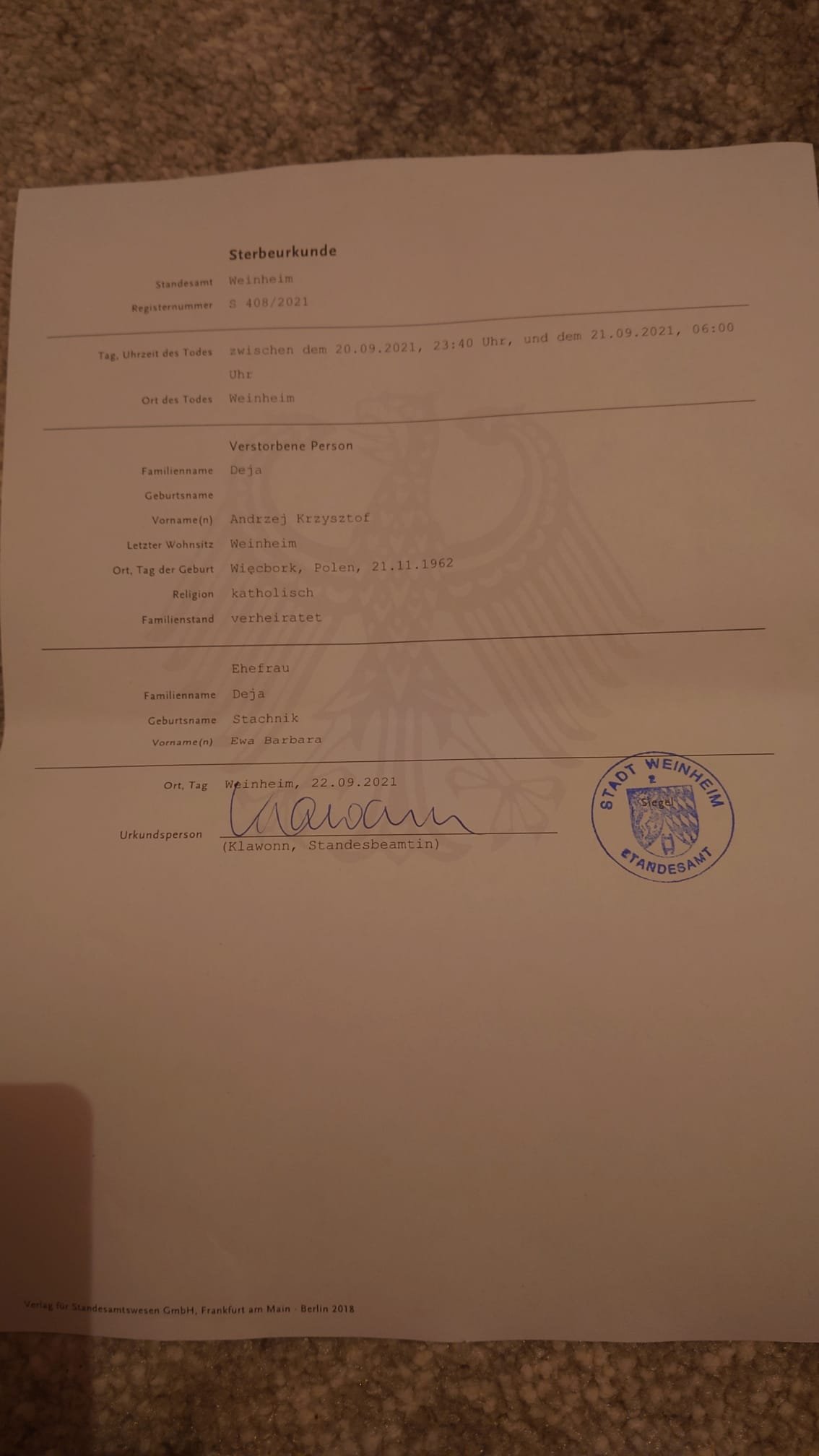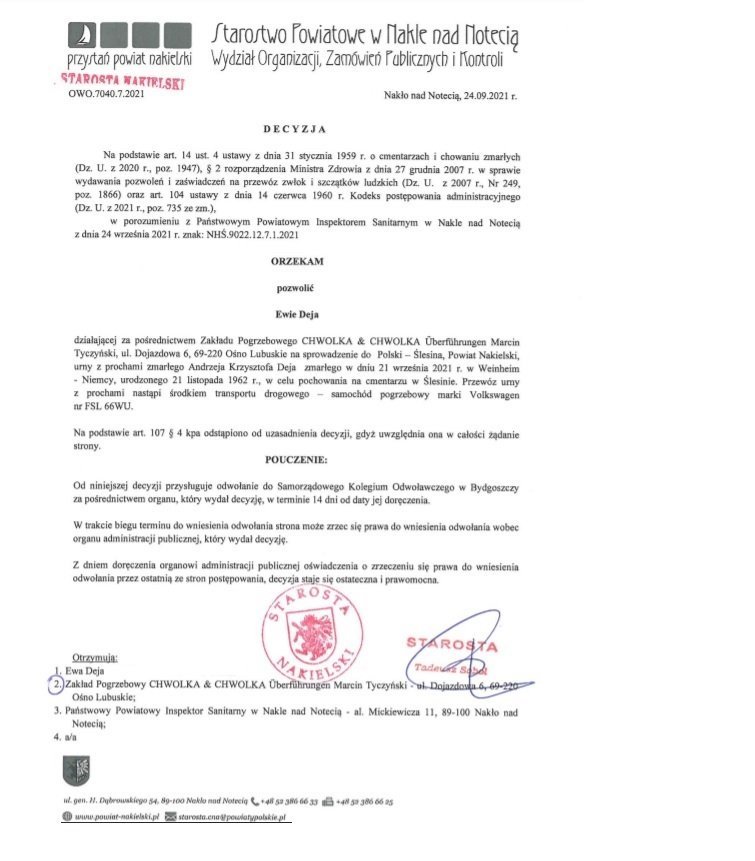 id: 8kf3c4
Wsparcie dla naszego kolegi Damiana po śmierci taty
Wsparcie dla naszego kolegi Damiana po śmierci taty
Our users created 1 033 754 fundraisers and raised 1 098 899 090 zł
What will you fundraise for today?
Description
Zrzutka założona w celu uzbierania środków na godny pochówek oraz sprowadzenie ciała zmarłego taty Damiana. Każdy, kto zna Damiana, wie, iż jest przesympatycznym człowiekiem i zasługuje na pomoc w tej ciężkiej chwili.
Okrutna rzeczywistość
Dnia 21.09.2021 nad ranem zmarł tato mojego kolegi Damiana. Nastąpiło to nagle, a nikt z rodziny się tego nie spodziewał. Dzień wcześniej rozmawiali razem przez telefon. Kilka tygodni wcześniej świętowali wspólnie urodziny Damiana. Nic nie zapowiadało, że coś się stanie. Dnia 20.09.2021 Pan Andrzej poszedł spać i kolejnego dnia już się nie obudził. Brzmi banalnie, jednak może to spotkać każdego z nas. Pan Andrzej był głównym żywicielem rodziny, a jego śmierć zaskoczyła wszystkich.
Na co zbieramy?
Z racji tego, że Pan Andrzej zmarł nagle i przebywał w tamtej chwili poza granicami naszego kraju, aby godnie go pożegnać, trzeba ściągnąć ciało z Niemiec do Polski. Operacja ta jest bardzo droga, ponieważ średni koszt to ok. 10000 złotych. Bardzo chcę pomóc Damianowi i jego mamie pochować tatę i męża w Polsce. Niestety kwota ta jest bardzo wysoka i wraz z mamą nie są w stanie jej pokryć bezproblemowo. Wierzę w siłę Internetu i to, że uda się zebrać powyższą kwotę.
Za każdą wpłaconą złotówkę serdecznie dziękuję w imieniu swoim i Damiana.
The world's first Payment Card. Your mini-terminal.
The world's first Payment Card. Your mini-terminal.
Find out more