id: 8mwe7b
Neo - kulejący adopcjanin - zbiórka na nowe bioderka
Neo - kulejący adopcjanin - zbiórka na nowe bioderka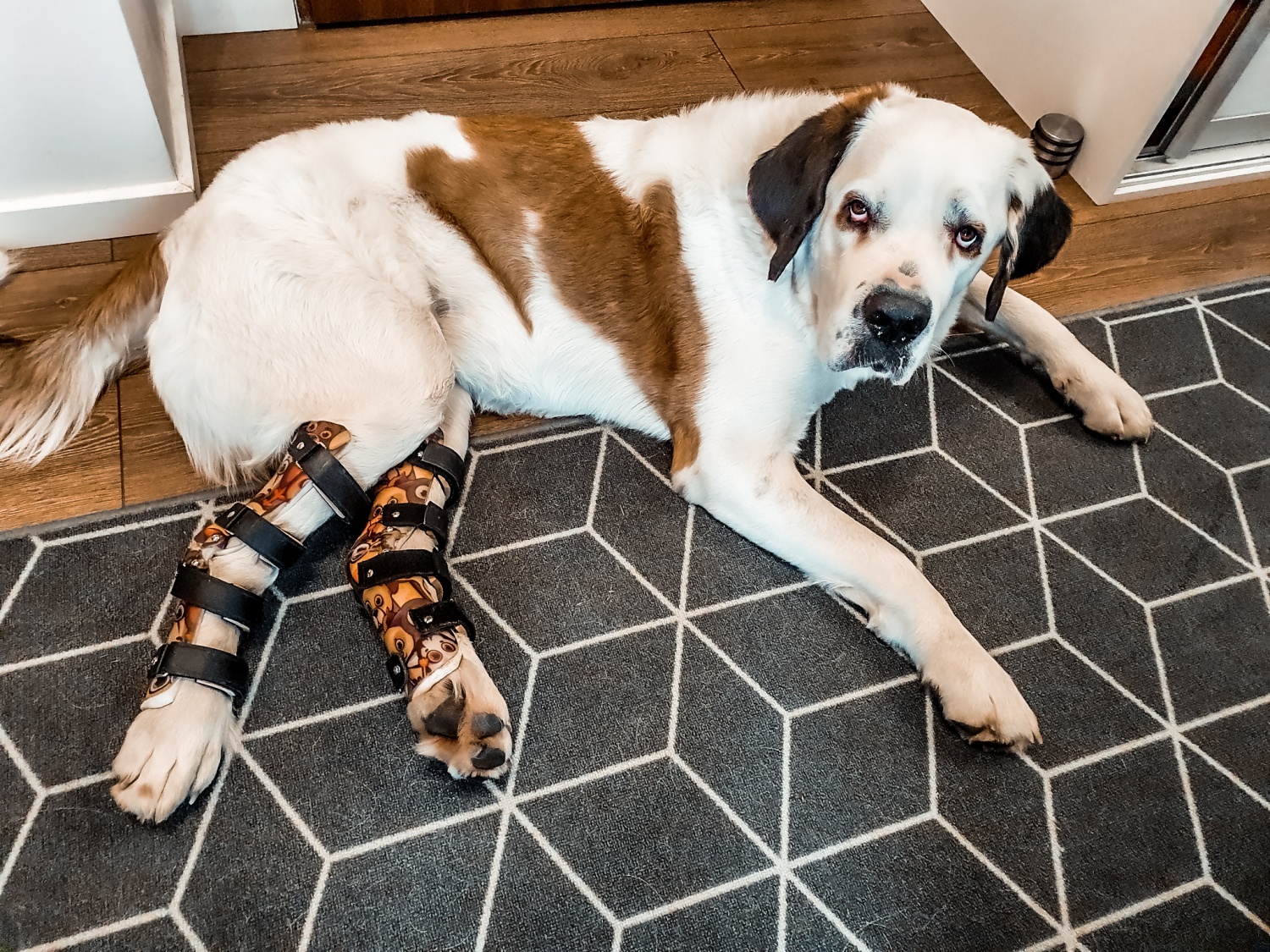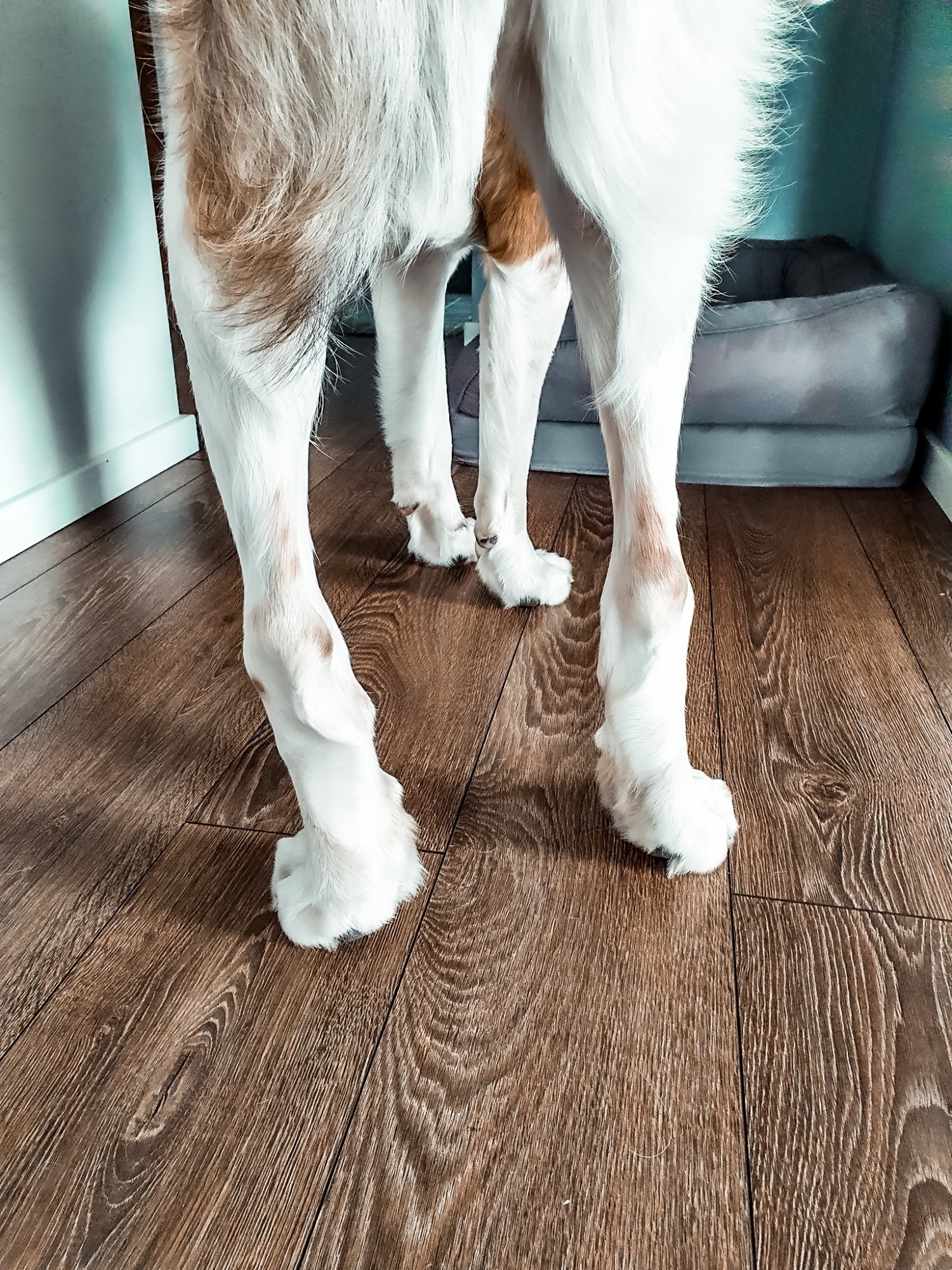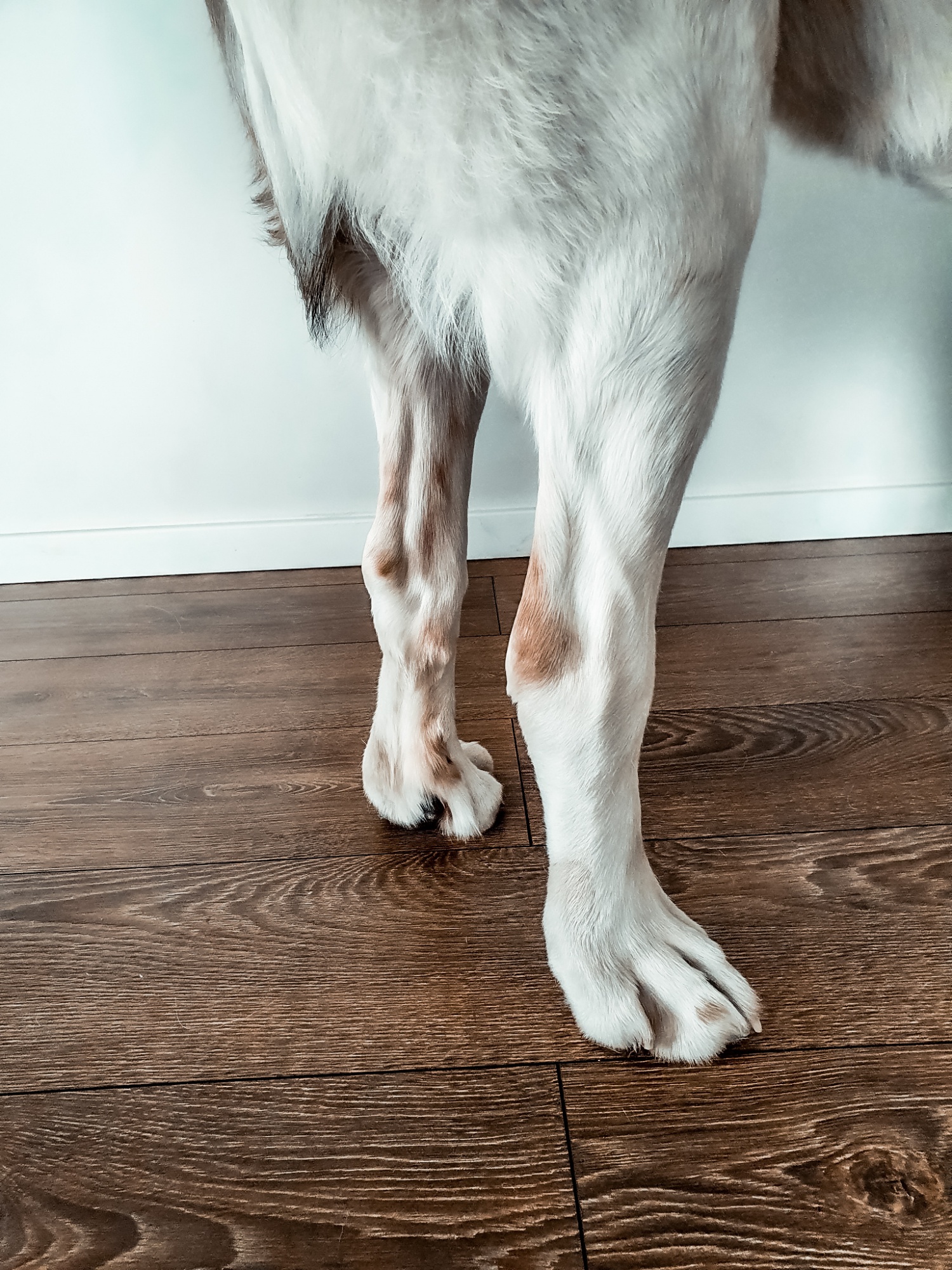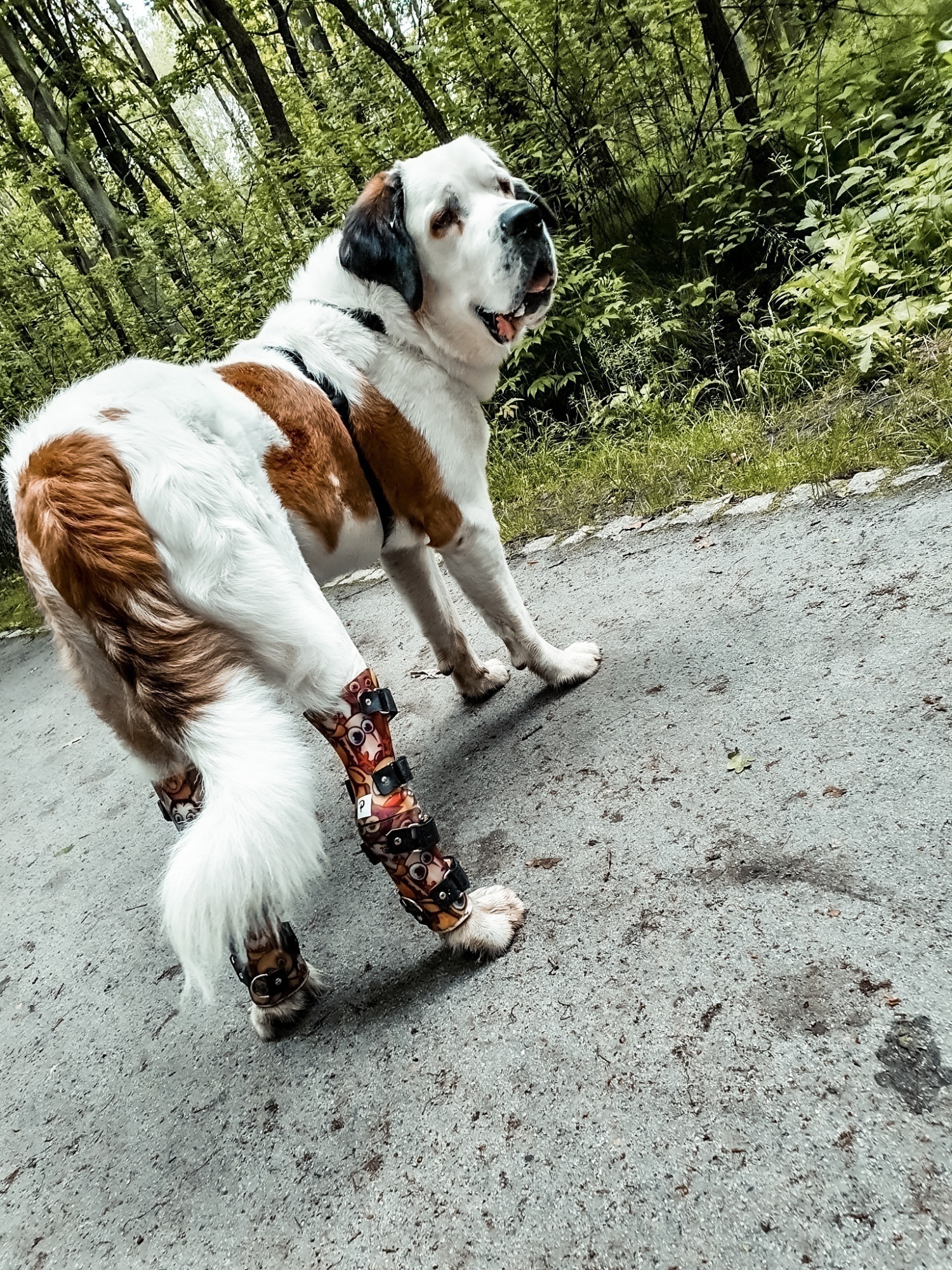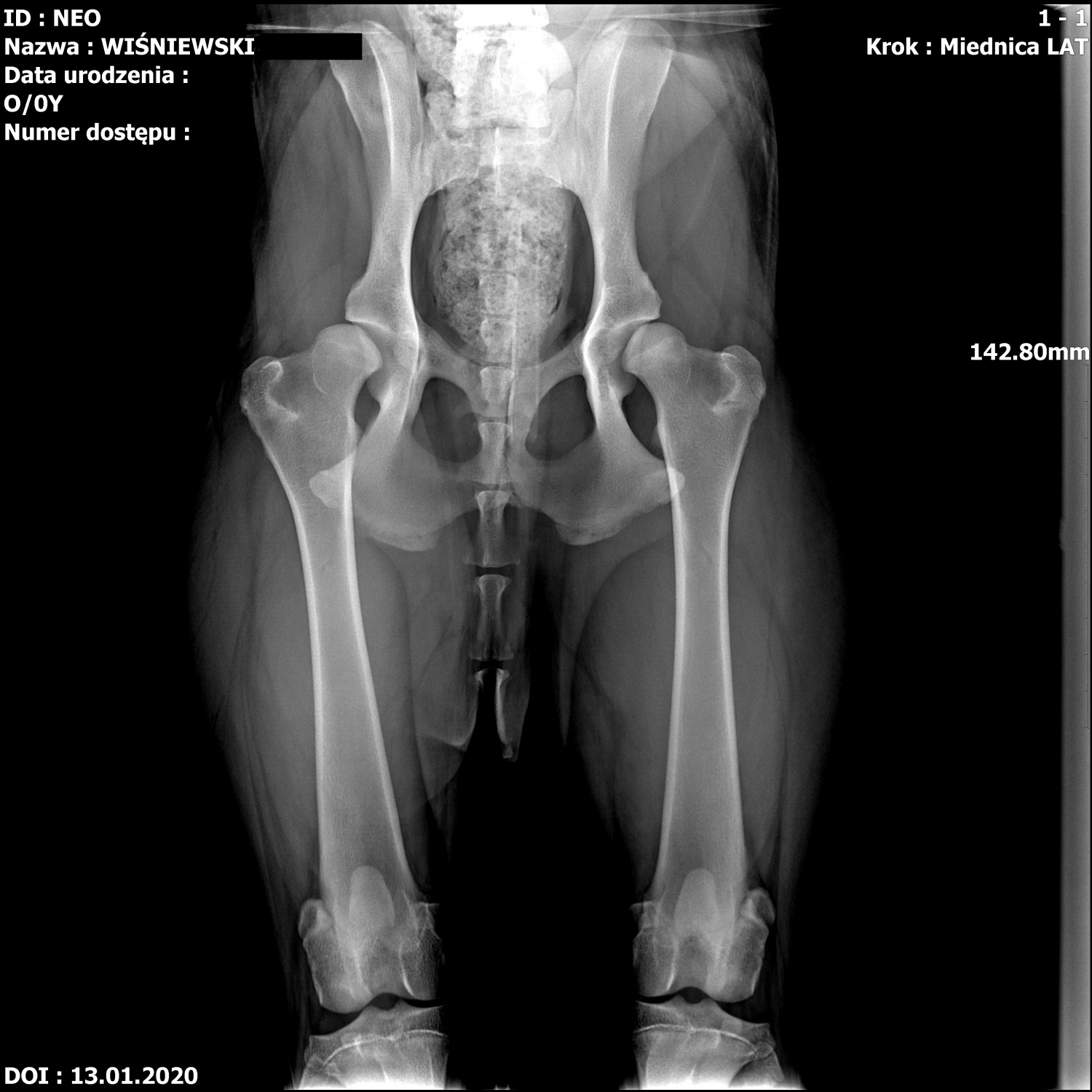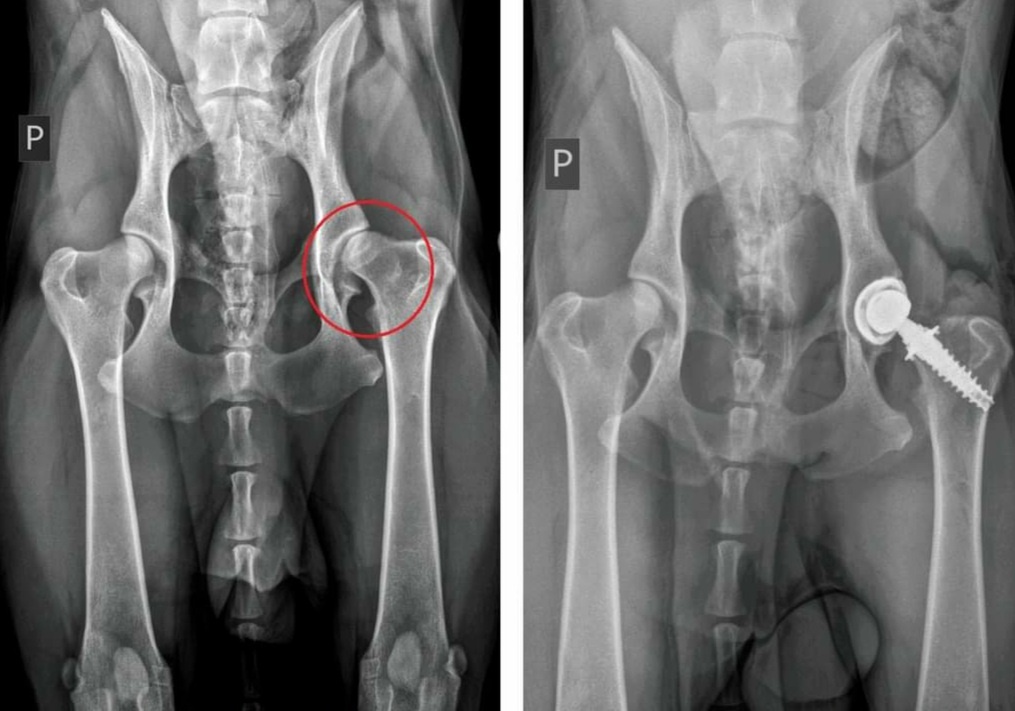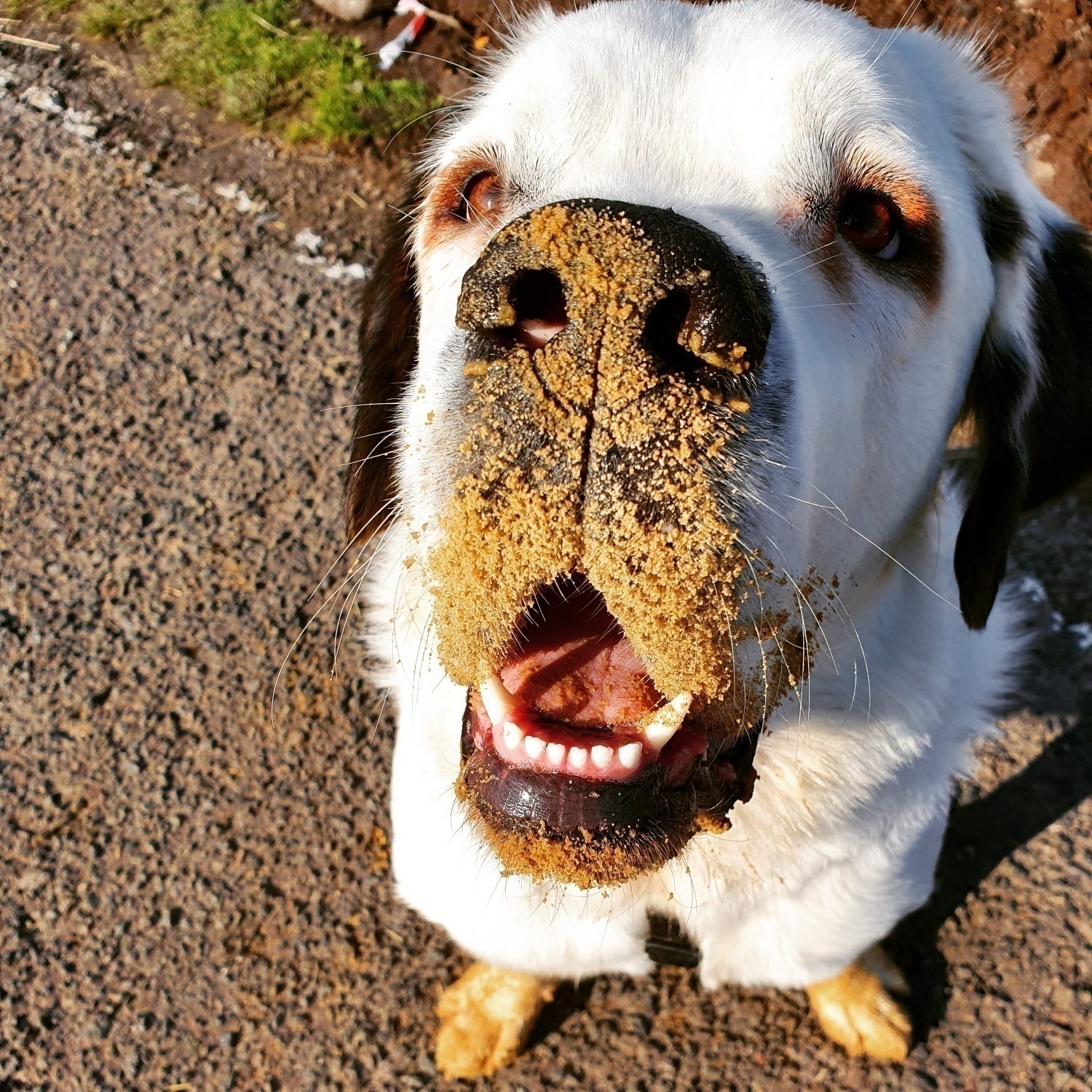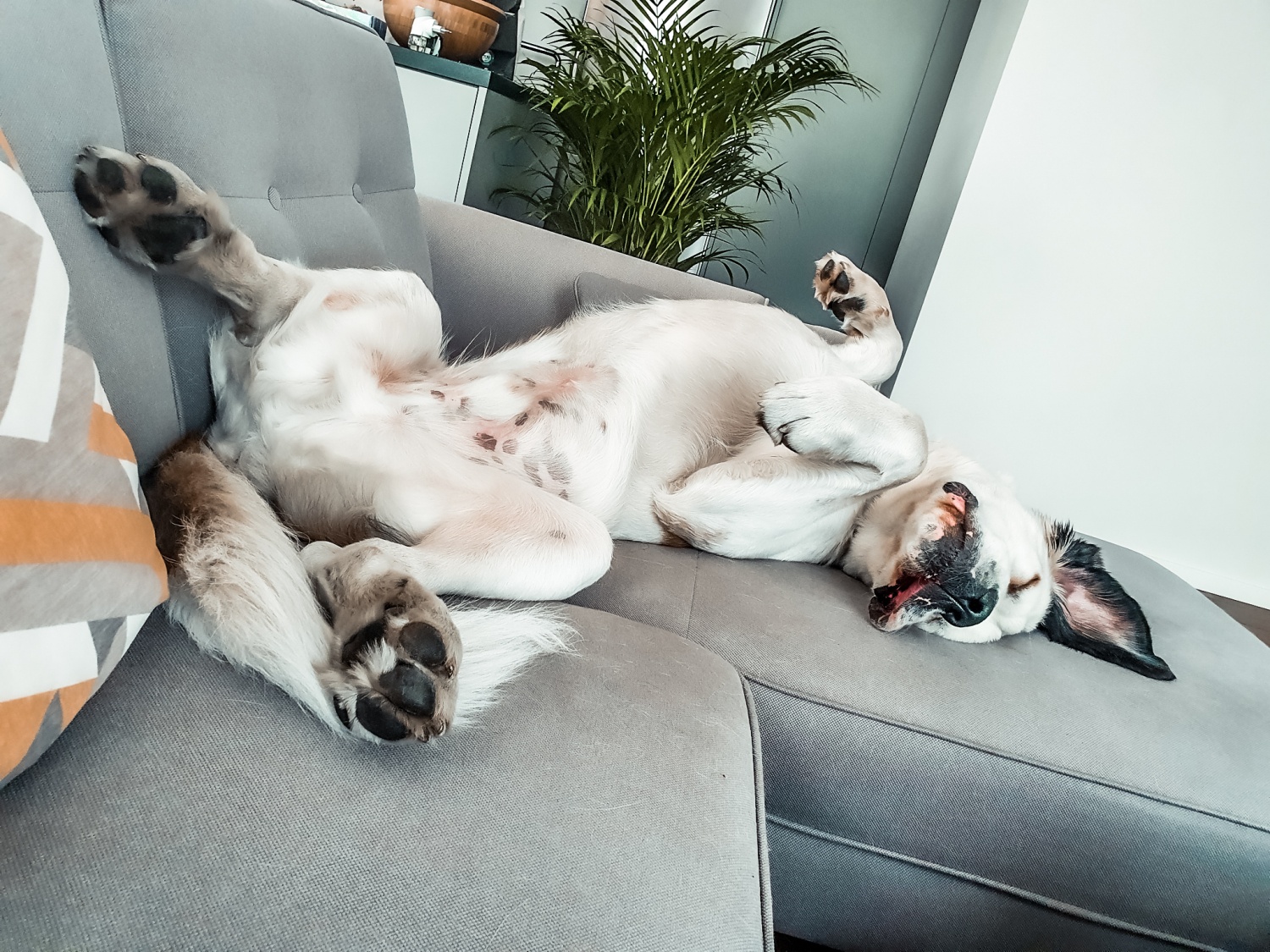 Donate
Zrzutka.pl does not charge any commission
Description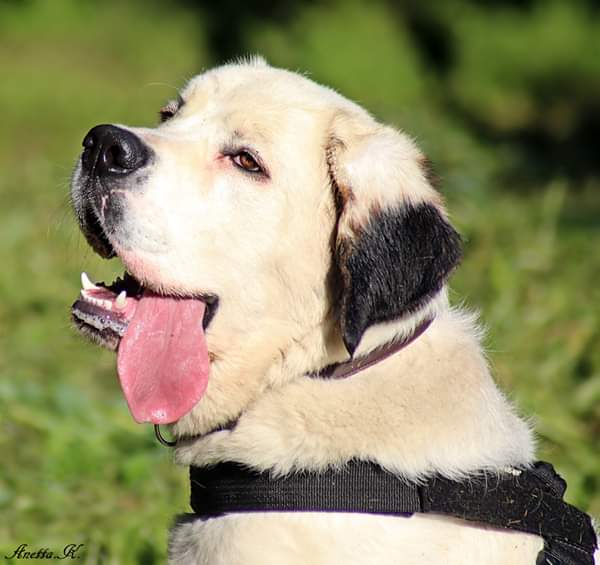 Wuff!🙌
Wołają na mnie Neo a czasami, "Nie wolno", "Zostaw", "Fe!".
Lubiem 💝:
kąpiele błotne,
głaski za uchem,
spać w pozycji krewetki,
jeść dużo jedzeń.
Nie lubiem 👎:
mieć czystych łap po spacerze,
gdy wypendzajom z kanapy,
gdy zakazują jeść jedzeń.
Ale do rzeczy. Historia jest prosta jak budowa szarpaka. Do schroniska trafiłem w wieku miesięcy pięciu. Dlaczego? Do dziś tego nie rozgryzłem. Gdy dobiłem do 10 mięsiecy (nie kilo), wtedy zainteresowali się mną Pańcio i Pańcia. Z miejsca im se spodobałem, bo straszny ze mnie słodziak. Tak o to trafiłem do nowego domu i rodziny. A tam tak: codzienne specery, własne miski, mizianie za uszami, prywatne smakołyki i dużo miłości. No psia utopia!
Wtem, Pańcowie zauważyli, że dziwnie biegam. No to hyc automobilem do doktorka. Zdjęć mi pocykali więcej niż karmy w misce - pomyslałem, zostanę modelem! Niestety, catwalk nie dla mnie😪.
Okazało się, że mam krzywe nogi. Jakaś dysplazja, jakiś przeprost, no chude takie no!
Dużo sypiam i pozwala mi to, aż na dwa spacery dziennie. Psia łapa, i tak nie doganiam swoim psijaciół.
Ponoć z czasem ma być gorzej. Ale ja sobie tego nie wyobrażam. Chodzę teraz w "twardych skarpetkach" i niby jest OK, a nogi coraz chudsze. 🦴
No to wpadłem na pomysł. Jest taki Doktor u naszych sąsiadów (w Czechach) co robi z psów cyborgi.
Co on tam robi - wszystko! I gdybym do niego trafił, to i ja stałbym się takim superpsem z nowymi bioderkami. A wtedy hasałbym jak sarenka z innymi czworonogami.
Wydaje mi się, że warto - skoro ma mi to pomóc.
Także czekam na waszą pomoc. Podsyłam zdjęcia (wewnątrz i pozewnątrz) moich łap oraz tego jak mogą zostać naprawione by stać się turbo psem 🤜🤛
Wasz ukochany Neo.
Łapa!🐶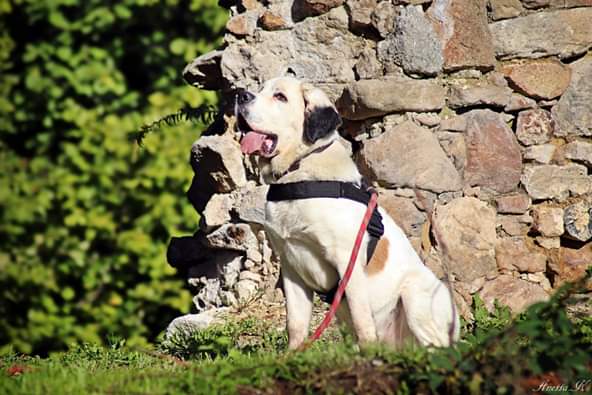 --------------------------------------------------------------------------------------------------------------------------------------------
Zbiórka na protezy stawów biodrowych, z powodu zaawansowanej i postępującej dysplazji.
Cena zabiegu około - 2500 € (za sztukę).
Klinika: https://www.abvet.cz/
Dziękujemy za wasze wsparcie!
The world's first Payment Card. Accept payments wherever you are.
The world's first Payment Card. Accept payments wherever you are.
Find out more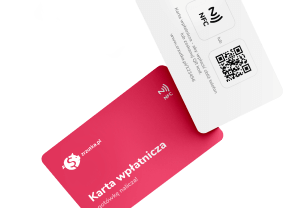 Our users created
853 409 whip-rounds
and collected
739 921 610 zł
What are you collecting for today?