id: 8sja5v
Bym jak najszybciej mogła być taka jak inne dzieci
Bym jak najszybciej mogła być taka jak inne dzieci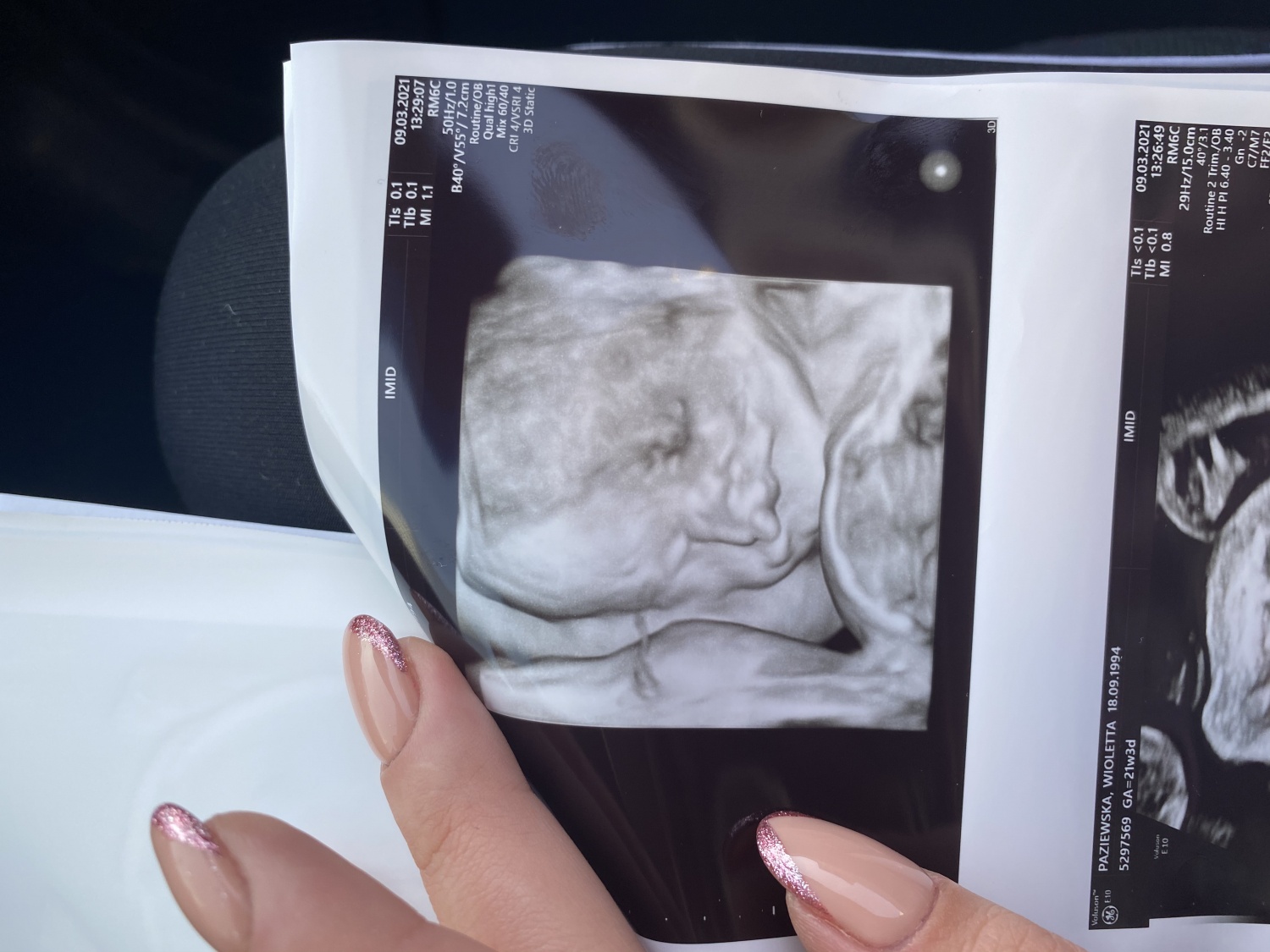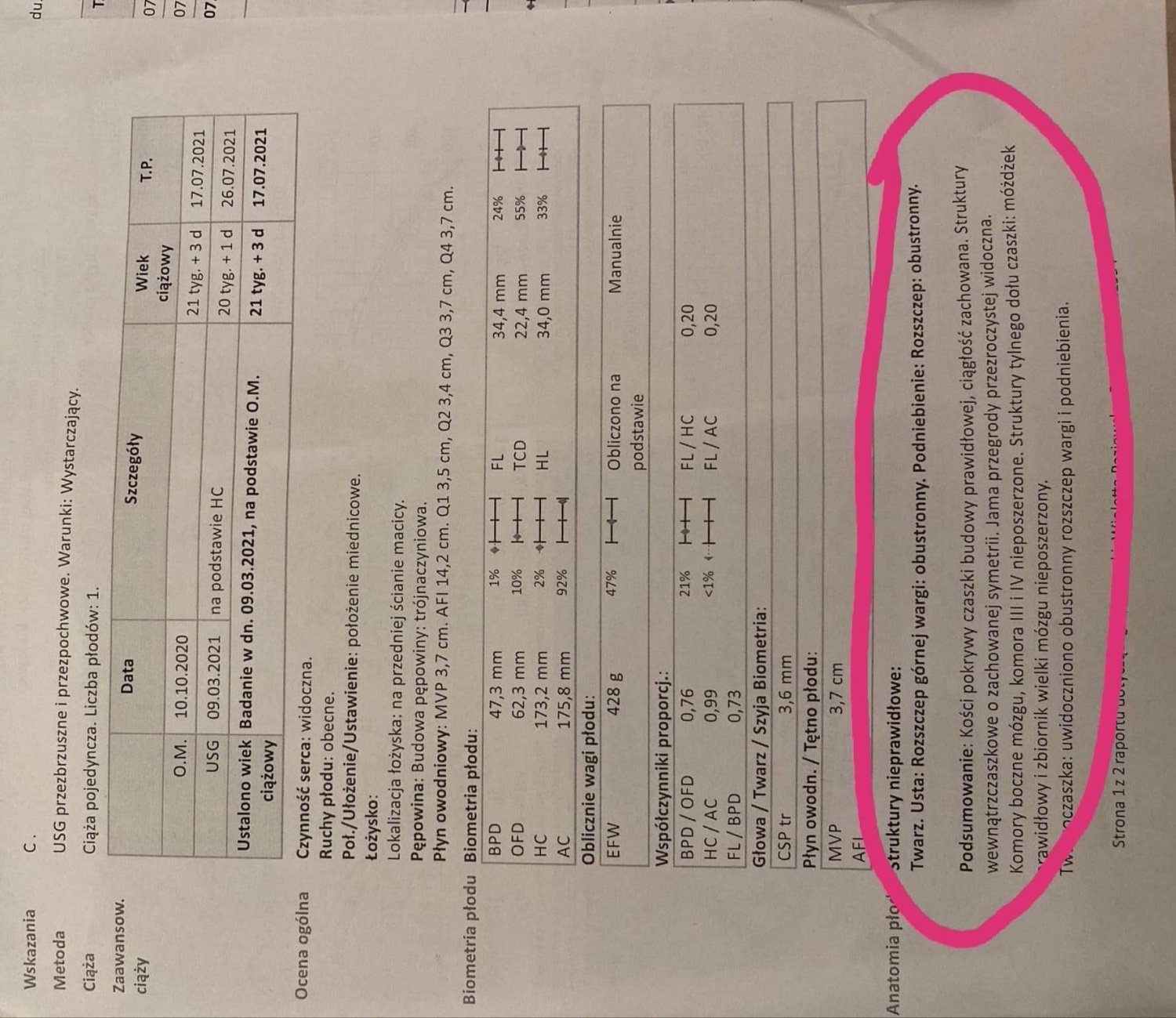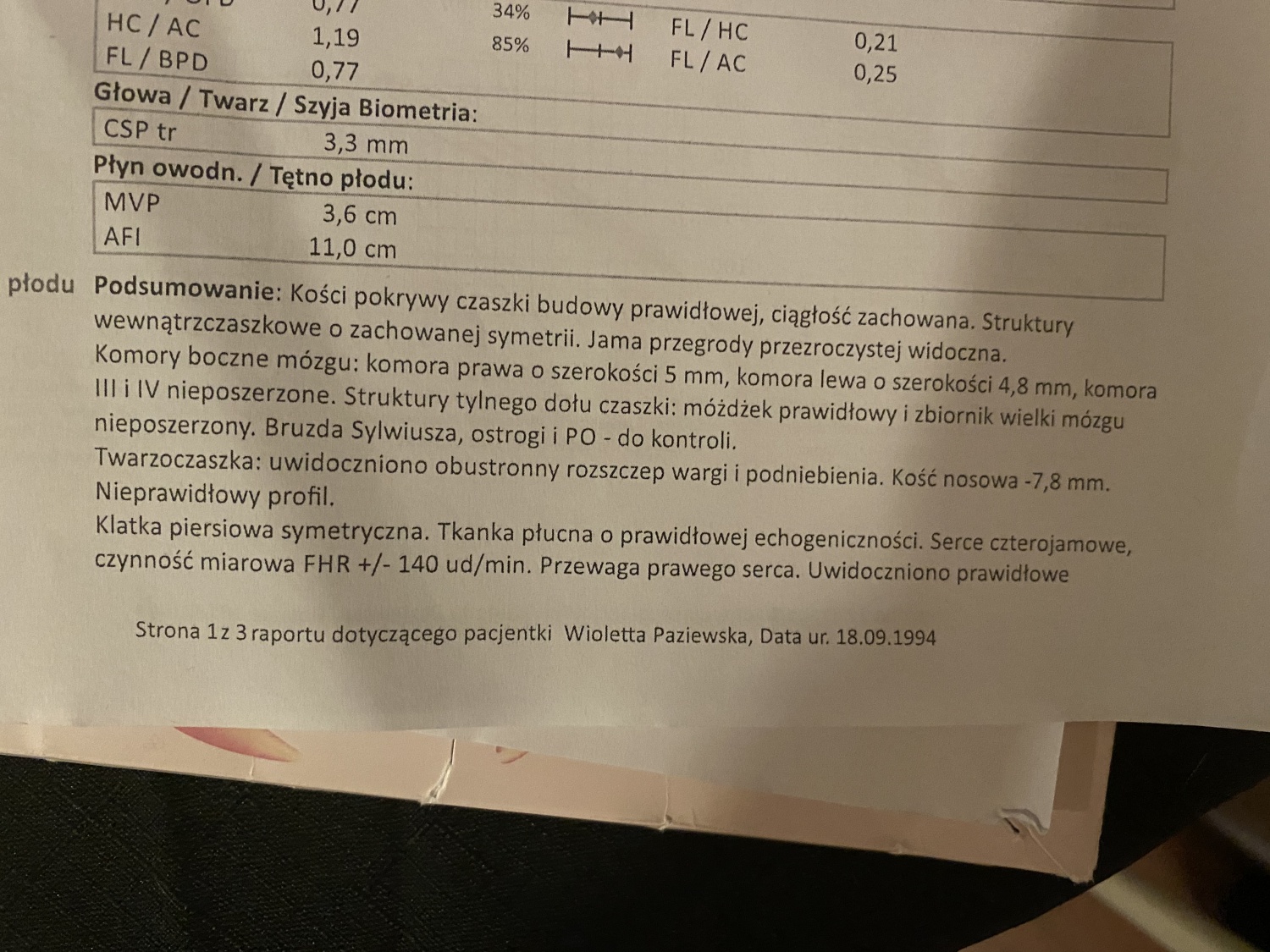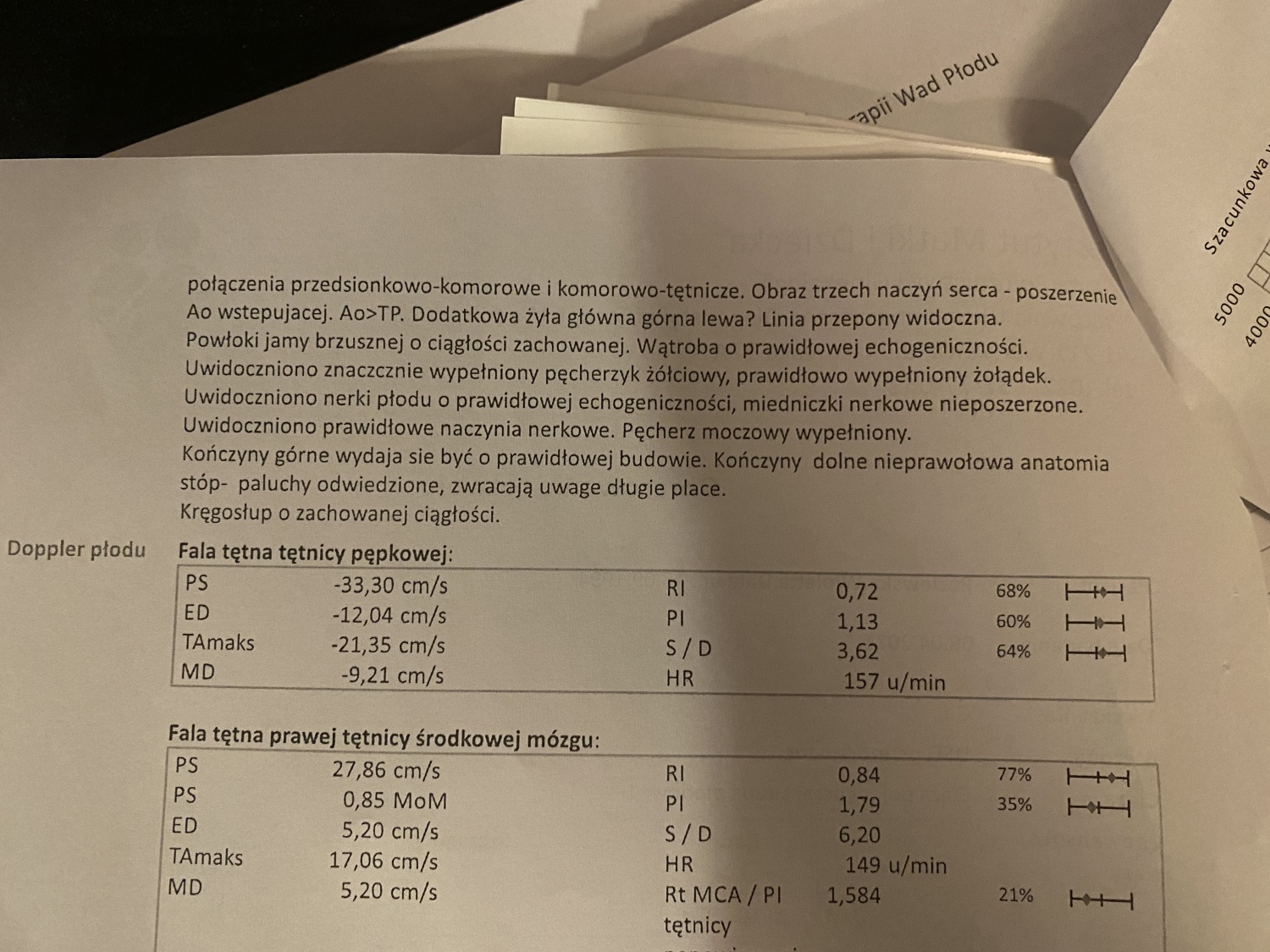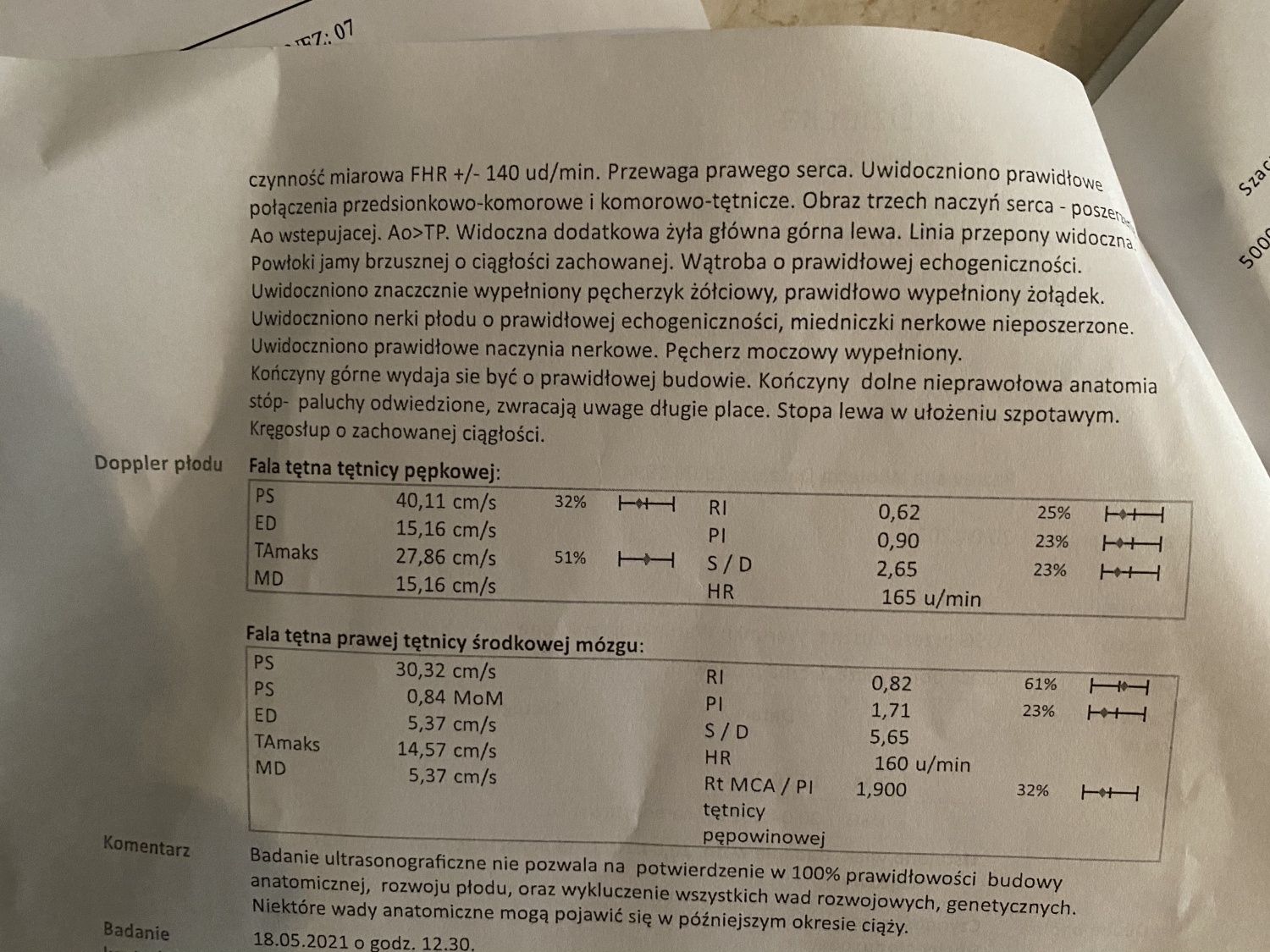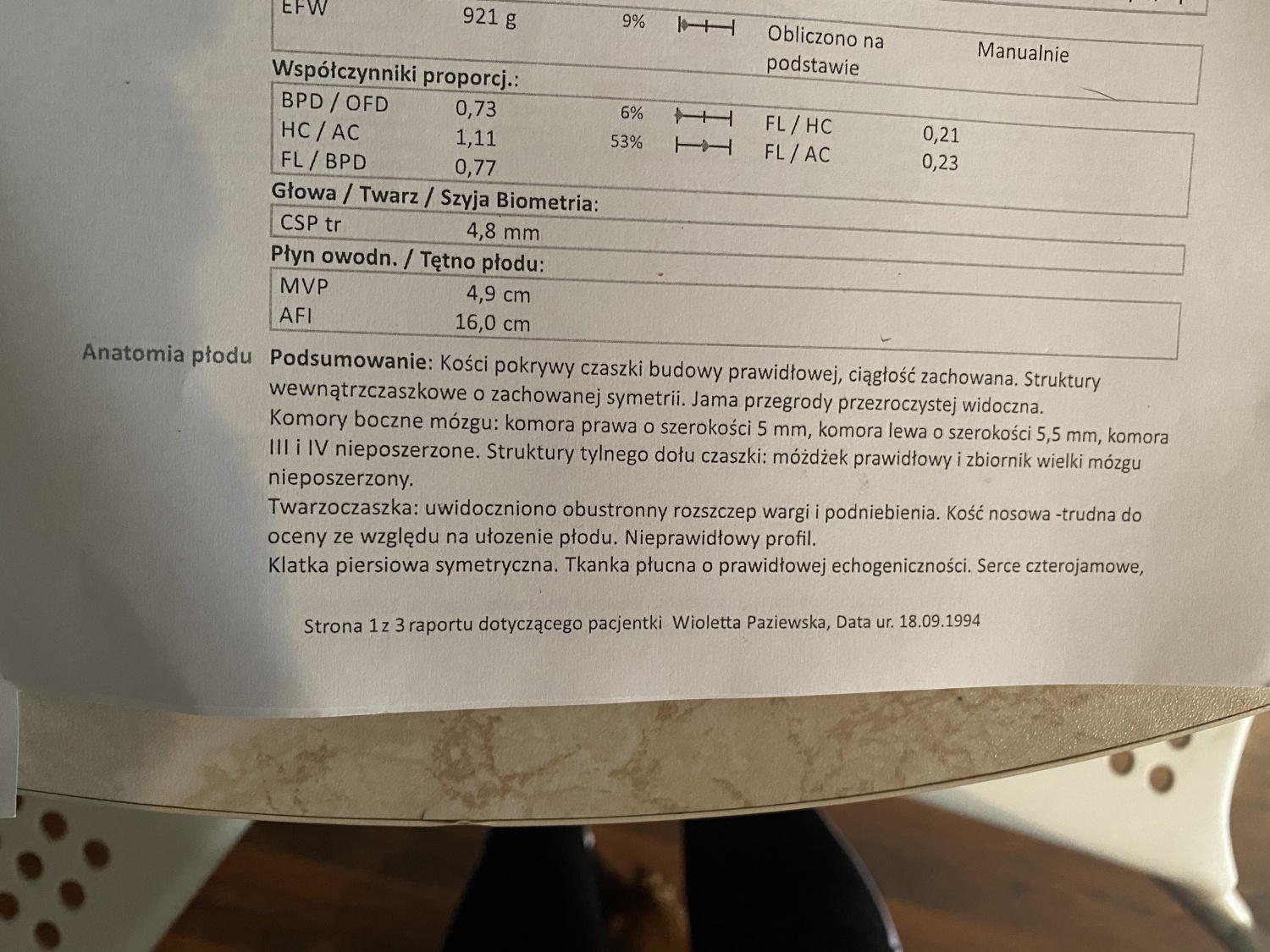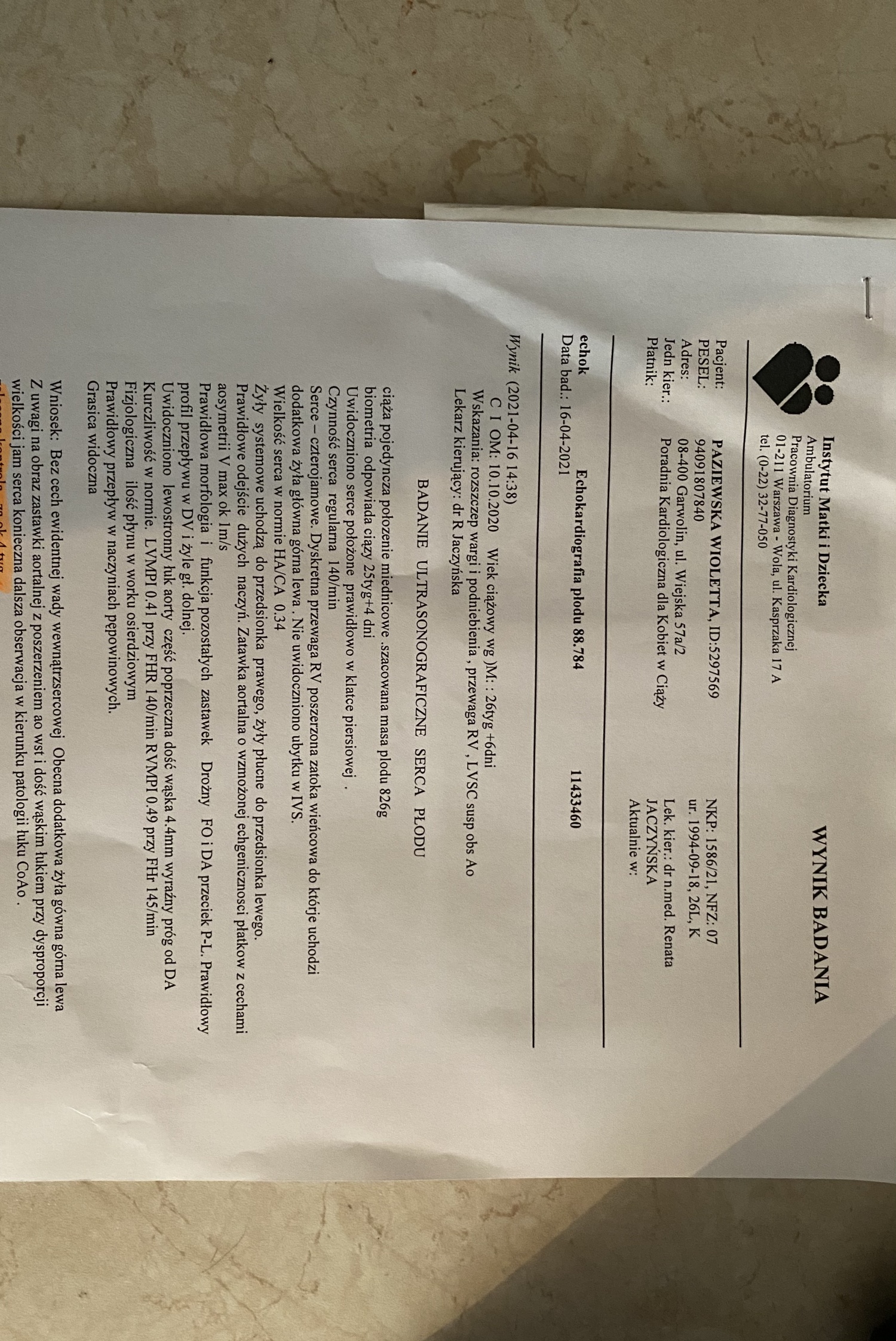 The organizer verified the description with proper documents.
Donate
Zrzutka.pl does not charge any commission
20.04




Nie za bardzo wiem co mam napisać.. opadłam z sił 😔

wrzucam wyniki badań z echa serduszka i dzisiejsza wizytę..

Lila nie będzie potrzebowała tylko operacji, będzie potrzebowała sztabu różnych specjalistów którzy będą nad nią czuwali..




W związki z tym, iż mój stan zdrowia drastycznie się pogorszył 29 kwietnia będę musiała przejść zabieg usuwania zmian nowotworowych na szyjce macicy, módlcie się by Nasza córeczka nie chciała po zabiegu wyjść na świat - będzie to dla niej o wiele wiele za wczesnie. 🙏❤️

Read more

6.04.2021 byliśmy na kolejnych badaniach, niestety okazało się, ze u Naszej malutkiej Lilli pojawiają się jeszcze inne wady 😔

Problem z serduszkiem, nieprawidłowa budowa stópek..

Dostaliśmy skierowania na szereg innych badań do wykonania. Jesteśmy już po rozmowie z genetykiem.




O reszcie poinformujemy w ciągu najbliższych 2 tygodni. 🙏

Read more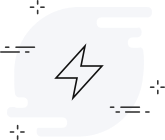 There are no updates yet.
Description
12 tydzień ciąży, wizyta u lekarza... " z jej twarzą coś jest nie tak, wyślę Państwa na dodatkowe badania".
I tak się okazało, ze nasza Córeczka - Lila ma podwójny rozszczep warg i podniebienia.
Juz dziś zbieramy na jej operacje, będzie ich miała aż 4, łączny koszt ok. 60 tys złotych! ( zamykanie rozszczepu, zamykanie podniebienia, korekta zębodołów, kosmetyka )
Oczywiście takie operacje są refundowane, lecz przez COVID wszystko jest przeciągane w czasie, operacje na NFZ może mieć dopiero za kilka lat!
Nasza córeczka urodzi się z podwójnym rozszczepem warg i podniebienia, co będzie jej uniemożliwiało normalne jedzenie, oddychanie. Zależy Nam aby przeszła jak najszybciej operacje, ktore prywatnie można robić już gdy tylko osiągnie wagę 6kg.
W chwili obecnej jestem w 6 miesiącu ciąży, a już wiemy, ze nie udźwigniemy finansowo, aż tylu operacji.
Dlatego prosimy Was o wsparcie, każda złotówka na wagę złota 🙏
The world's first Payment Card. Your mini-terminal.
The world's first Payment Card. Your mini-terminal.
Find out more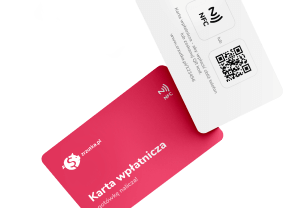 Contributors 284 Nobody create moneybox for this whip-round yet or none of the moneyboxes have raised funds.
Our users created
744 178 whip-rounds
and collected
529 365 412 zł
What are you collecting for today?