Wyjazd na Mistrzostwa Świata w Akrobatyce Powietrznej
ID: 95naud
Wyjazd na Mistrzostwa Świata w Akrobatyce Powietrznej
ID: 95naud

2 650 zł
2 650 zł
from 5 000 zł
ended
ended
05.09.2019
50
50
contributors
Donate
Description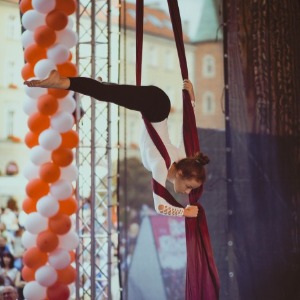 Wyjazd na Mistrzostwa Świata w Akrobatyce Powietrznej
Marianka to 13 letnia dziewczynka z Wrocławia. Uczennica 8 klasy szkoły podstawowej od zawsze lubiła sport i naukę. Uwielbia czytać książki fantasy, pięknie maluje i szkicuje, zafascynowana jest kosmosem, astronomią i Albertem Einsteinem.
Miłość do aktywności fizycznej rozpoczęła się od tańca nowoczesnego, ale jej serce w pełni skradła akrobatyka powietrzna.
Na regularne zajęcia uczęszcza do Wrocławskiej Sekcji Akrobatyki Powietrznej prowadzonej przez trenerkę Darię Lasotę.
W dniu 8 czerwca 2019 roku wzięła udział w III Mistrzostwach Polski w Akrobatyce Powietrznej organizowanych przez Polish Federation Air Power Athletics w Lublinie. Marianka systematycznie przygotowując się cały rok do zawodów w swojej kategorii ASK2A 10-13 lat na 37 utalentowanych zawodniczek zajęła 4 miejsce i zakwalifikowała się na Mistrzostwa Świata POSA AERIAL WORLD CHAMPIONSHIP, które odbędą się na Ibizie w dniach 6-7 września 2019 roku.
Taki wyjazd i przygotowania wiążą się z ogromnymi kosztami, które obejmują:
- opłata wpisowa na zawody,
-dresy reprezentacyjne spełniające wymogi Federacji,
- przelot samolotem w obie strony,
- zakwaterowanie,
- wyżywienie,
- strój pokazowy,
- dodatkowe treningi z innymi trenerami.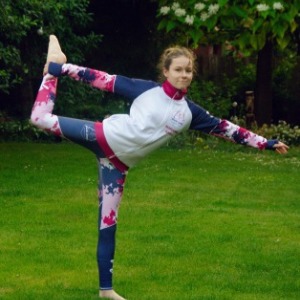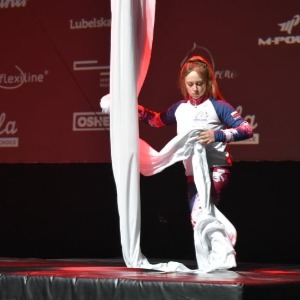 Ze względu na bliski termin Mistrzostw jest nam trudno zorganizować tak sporą sumę pokrywającą koszty udziału w zawodach. Jako trenerka czuję się w obowiązku szukania wszelkich sposobów na dofinansowanie wyjazdu. W przeszłości sama wielokrotnie jako zawodniczka rywalizowałam na Mistrzostwach Polski, Europy i Świata marząc o podium, a teraz wkładam wiele serca w pracę jako trenerka. Bliscy wiedzą jak bardzo ten rok był pracowity.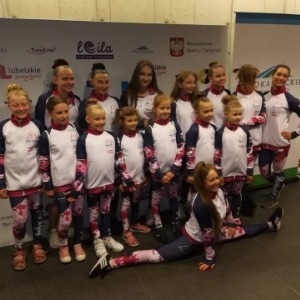 Jako studentka dziennych studiów poświęciłam się dzieciom i i postanowiłam prowadzić zajęcia z akrobatyki powietrznej 5 razy w tygodniu dodatkowo przygotowując samodzielnie 15 zawodniczek na Mistrzostwa Polski w Akrobatyce Powietrznej. Mimo wielu wyrzeczeń i poświęceń wierzę, że ciężka praca popłaca, a 4 miejsce i kwalifikacja mojej podopiecznej są jej efektem. Pierwszy raz mamy okazję reprezentować nasz kraj na Mistrzostwach Świata.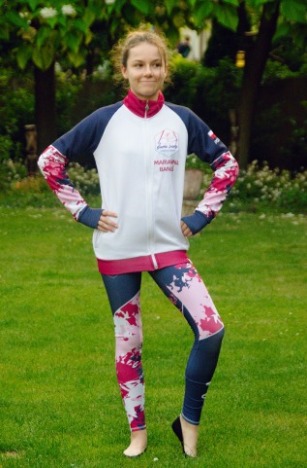 To dla nas ogromne wyzwanie i zaszczyt. Osoby, które mnie znają, wiedzą, jak bardzo nie lubię prosić o pomoc, ale w tym przypadku niestety jest to nieuniknione.
Tak bardzo chcemy pojechać!
Cała zebrana kwota zostanie przeznaczona na wyjazd mój i Marianki.
Dziękuję za każdą udzieloną pomoc.
Our users created
539 695 whip-rounds
---
What are you collecting for today?