id: 9c6jwz
BiegnieMy RAZEM dla zdrowia psychicznego
BiegnieMy RAZEM dla zdrowia psychicznego
Our users created 1 014 579 fundraisers and raised 1 061 036 216 zł
What will you fundraise for today?
Description
BiegnieMy RAZEM dla zdrowia psychicznego, to zbiórka uruchomiona przez naszych podopiecznych, pracowników i osoby dla których krzywda innych nie jest obojętna. Każdego dnia odbieramy telefony od osób, którym nie chce się żyć, którzy stracili dom, chęć i motywację do życia do życia…dla których każdy dzień to cierpienie. Od 10 lat jesteśmy z wami. Z naszymi podopiecznymi jesteśmy blisko. Kiedy dowiadują się o krzywdach, o ucieczkach z domu, o przemocy, gdy dowiadują się, że ich dom został zburzony przez wojnę. Wspólnie dążymy do tego, aby osoby szukające pomocy nie usłyszały tylko sygnału telefonu, aby mogły skorzystać z koniecznej pomocy w krytycznych momentach swojego życia.
Komu pomagamy
Co roku z naszej pomocy korzysta ponad 5000 podopiecznych. Przychodzą do nas osoby chorujące psychicznie, doświadczające traum wojennych, straty bliskiej osoby, samotne, ofiary przemocy, osoby dorosłe, młodzież, dzieci i seniorzy. 
Każda z tych osób szuka wsparcia, zrozumienia i pomocy. Każda z nich boryka się z własnymi problemami, ale wszystkie chcą być zauważone i zaopiekowane. Uczymy, że każdy człowiek ma prawo do życia w godności i szacunku, a inność nie jest czymś złym. Towarzyszymy w drodze do odnalezienia swojego miejsca. 
Fundacja to miejsce, w którym mogą czuć się bezpiecznie będąc sobą. Gdzie są wysłuchani, ważni bez względu na swój status społeczny, wiek czy pochodzenie. Fundacja to działania, które zmieniają życie osób, które znalazły u nas pomoc i wsparcie. Fundacja to także Wy. Wy wszyscy, którzy wspieracie nasze działania, by wspólnie mieć wpływ na zmianę.
Na co zbieramy
Zebrane środku pozwolą nam na prowadzenie szybkiej i nieprzerwanej pomocy psychologicznej i specjalistycznej, oraz stworzenie bezpiecznej przestrzeni dla osób w kryzysie psychicznym, które straciły chęć do życia, zmagają się z chorobami psychicznymi, mają myśli samobójcze. Dzięki zebranym środkom chcemy zapewnić wsparcie dla ofiar przemocy, osób, które doświadczyły śmierci bliskiej osoby, próbowały popełnić samobójstwo, które na skutek różnych czynników straciły nadzieję na życie. Uruchomimy grupy wsparciowo-rozwojowe, konsultacje stacjonarne i telefoniczne dla dzieci, młodzieży, osób dorosłych i seniorów. Zebrane środki pozwolą na objęcie wsparciem ok 300 osób,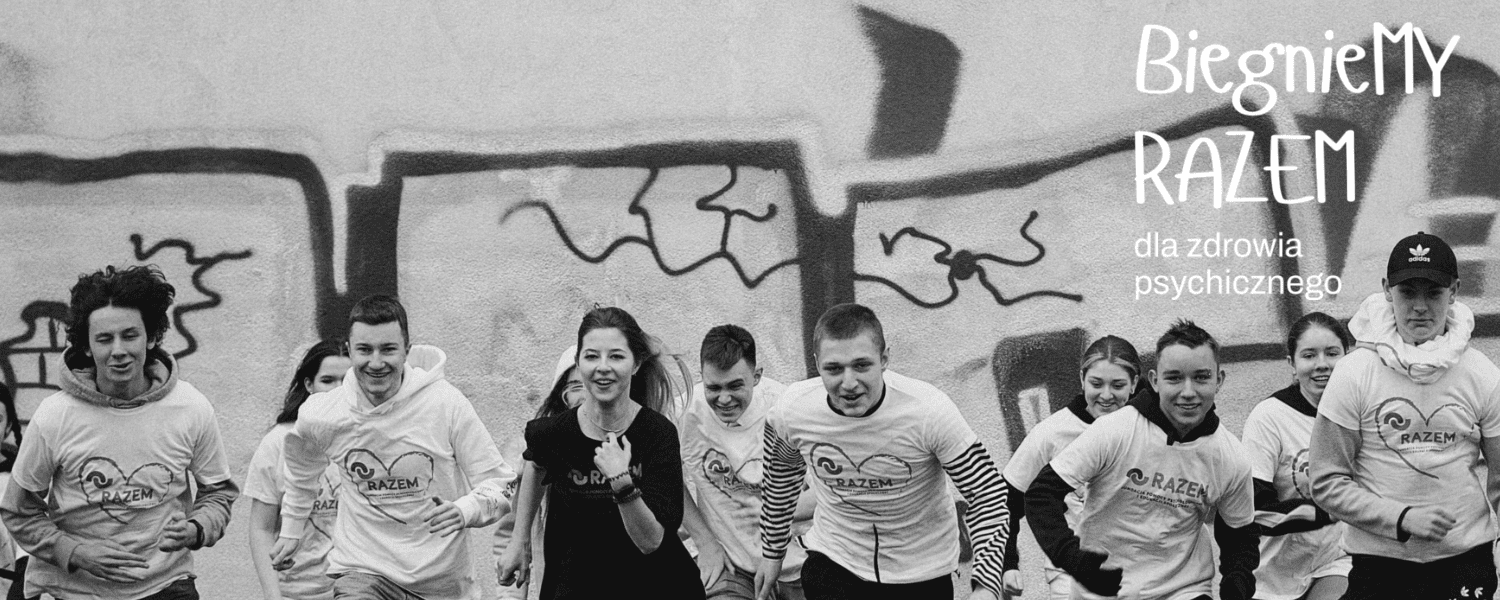 Dlaczego bieg?
Droga do zdrowia psychicznego jest długa, czasem wyczerpująca i kręta, stąd metaforyczny bieg. A utrzymanie równowagi psychicznej bywa równie trudne, co wyjście z kryzysu, czy pokonanie trudności, na które codziennie jesteśmy narażeni. #toważne, w tym miejscu chcemy Cię zaprosić do wspólnego biegu dla zdrowia psychicznego.
Lęk, odrzucenie, brak sprawczości, wykluczenie, uzależnienie, rezygnacja, depresja to przeszkody, które podczas naszego biegu chcemy symbolicznie pokonać, a których bardzo często doświadczamy. To obszary, które chcemy poruszyć podczas całej kampanii. Poprzez wykłady, filmy, publikacje, podcasty, gry psychologiczne, oraz różne inicjatywy, chcemy pokazać, że zdrowie psychiczne to nasza wspólna sprawa. Dzięki wspólnemu działaniu możemy pomóc tym, którzy tej pomocy potrzebują najbardziej.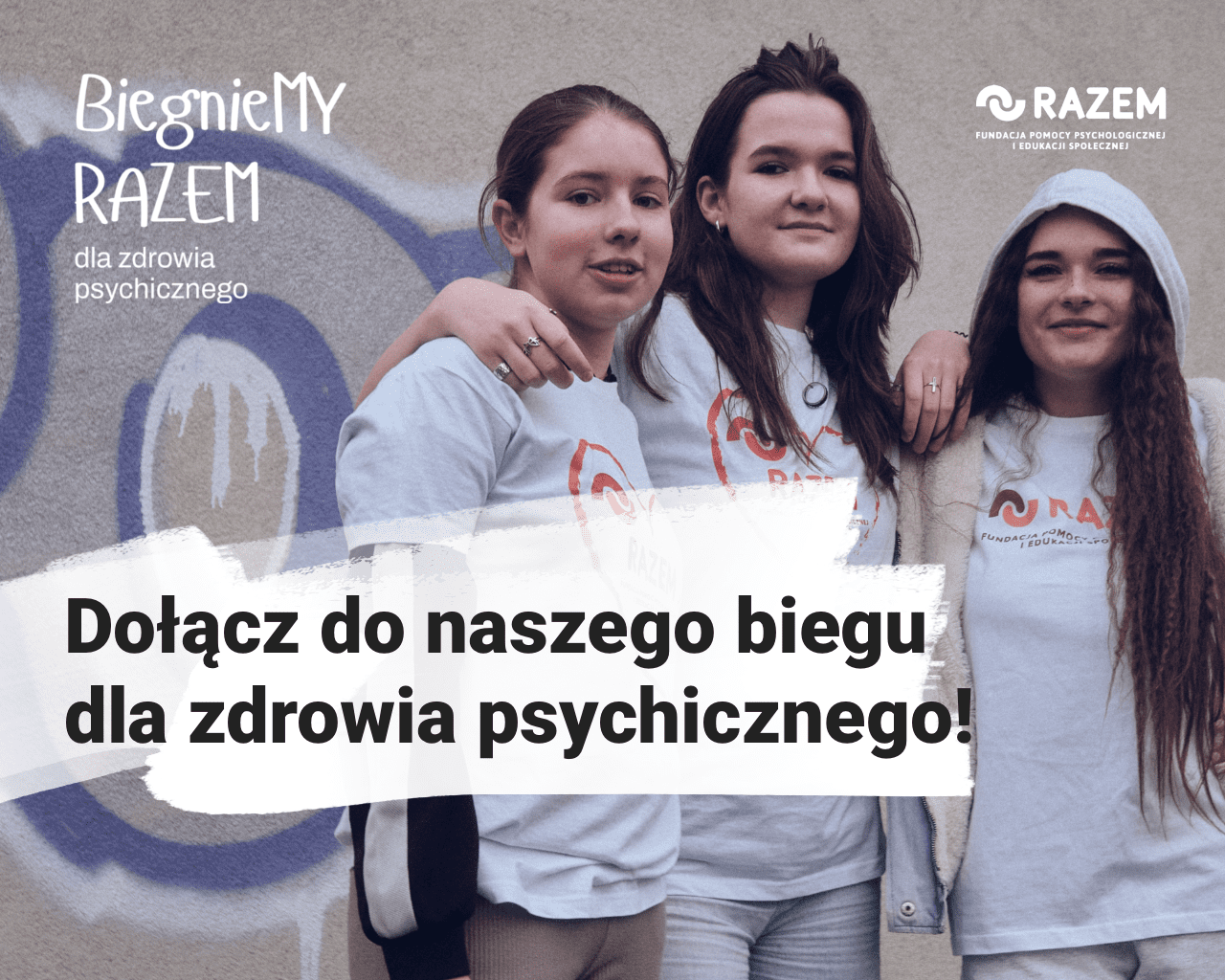 Wesprzyj nasze działania! Razem z nami miej wpływ na zmiany, które przyczynią się do polepszenia życia wielu osób. Spraw, żeby osoby będące w trudnej sytuacji miały szansę na poprawienie swojego losu.
To dzięki waszemu wsparciu będziemy mogli dalej pomagać. Każda wpłata ma znaczenie, a każda złotówka przybliża nas do celu, którym jest niesienie specjalistycznej pomocy wszystkim potrzebującym.
Chcesz poznać nas bliżej?
- Obejrzyj krótki film o naszej organizacji
- Zobacz naszą stronę: https://razem-fundacja.org/
- Odwiedź nasz kanał na YouTube i obejrzyj materiał z wykładów psychologicznych i specjalistycznych oraz filmiki, które przedstawiają efekty naszej pracy.
- Dołącz do nas na Facebooku i Instagramie. Dzielimy się tam naszą pracą i pokazujemy, że zdrowie psychiczne jest tak samo ważne jak to fizyczne!
The world's first Payment Card. Accept payments wherever you are.
The world's first Payment Card. Accept payments wherever you are.
Find out more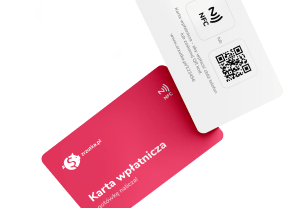 Rewards 22
Buy, Support, Sell, Add.
Buy, Support, Sell, Add. Read more Nobody create moneybox for this fundraiser yet. your moneybox may be the first!