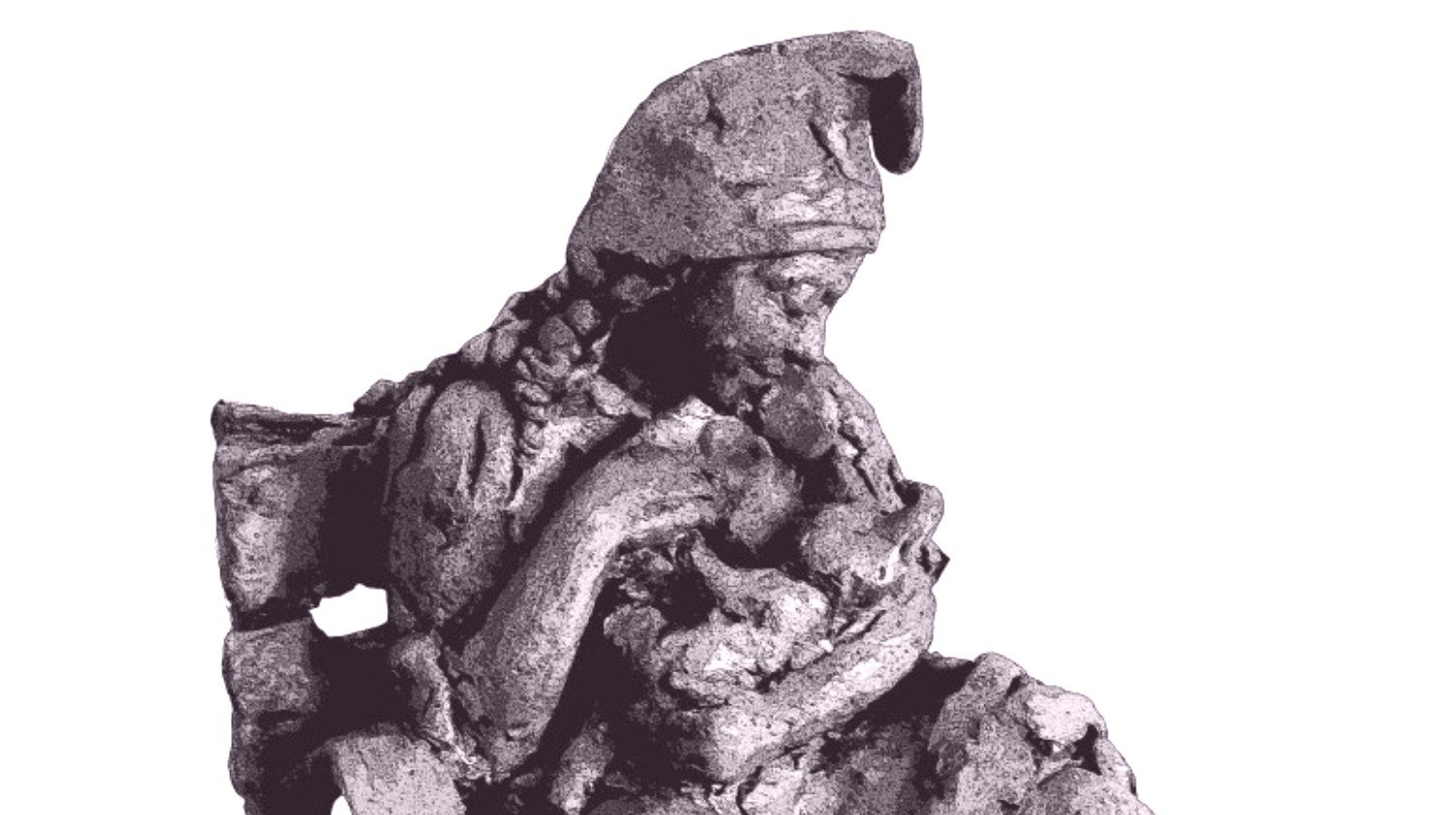 id: 9cx9gk
Krasnalka karmiąca piersią w mieście krasnali – promocja karmienia piersią w przestrzeni publicznej
Krasnalka karmiąca piersią w mieście krasnali – promocja karmienia piersią w przestrzeni publicznej
Our users created 1 016 143 fundraisers and raised 1 064 261 824 zł
What will you fundraise for today?
Uwaga!

Niestety nie zdążymy już postawić rzeźby krasnalki w czasie Światowego Tygodnia Promocji Karmienia Piersią w tym roku.

Dlatego przedłużamy zrzutkę i liczymy, że uda się postawić krasnalkę w czasie Polskiego Tygodnia Promocji Karmienia Piersią, tj. między 26.5 - 1.6.2024 r.

Bardzo dziękujemy za dotychczasowe wsparcie i prosimy o dalsze wpłaty oraz przekazywanie informacji o zrzutce dalej. Z góry dziękujemy!

Zarząd i wszyscy członkowie SOPWKP

No comments yet, be first to comment!

Read more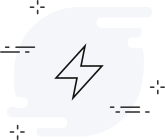 There are no updates yet.
Description
Kto był we Wrocławiu, ten wie, że jest to nie tylko piękne miasto, ale i miasto krasnali😊. Jest ich mnóstwo i stanowią one frajdę nie tylko dla dzieci, ale i dla dorosłych, w tym dla licznych turystów, którzy chętnie fotografują te urocze istoty. Jak dotąd brakuje jednak jednego krasnala. A właściwie to krasnalki. Bardzo ważnej krasnalki, która karmi piersią! Niesie ona bardzo ważny przekaz: warto karmić piersią, warto pokazywać, że może to być piękne doświadczenie. Warto to robić dla zdrowia dziecka, kobiety, dla całego społeczeństwa i dla środowiska. I warto karmić w przestrzeni publicznej, gdyż karmienie piersią to naturalna rzecz, prawo dziecka i prawo matki. Cały ten przekaz znajdziecie w maleńkiej rzeźbie dwóch maleńkich postaci, którą chcemy postawić na Wyspie Bielarskiej we Wrocławiu. Rzeźba Krasnalki Karmiącej piersią ma także na celu pokazać, że Matki Karmiące są wśród nas, karmią gdzieś na ławeczce, może na schodkach w parku, a może przy stoliku w restauracji.
Pomóżcie nam w realizacji tego pięknego projektu. Może za jakiś czas, gdy rzeźba stanie na wyspie Bielarskiej we Wrocławiu, przyprowadzicie tam swoje dzieci - będziecie mogli dać piękny przykład, że warto wspierać takie inicjatywy. Będzie Was rozpierać duma, że dzięki Wam powstała taka piękna rzeźba. Koniecznie zróbcie sobie z nią zdjęcie. Najlepiej karmiąc piersią🙂.
Będziemy wdzięczne za każdą wpłatę i za każde udostępnienie😊.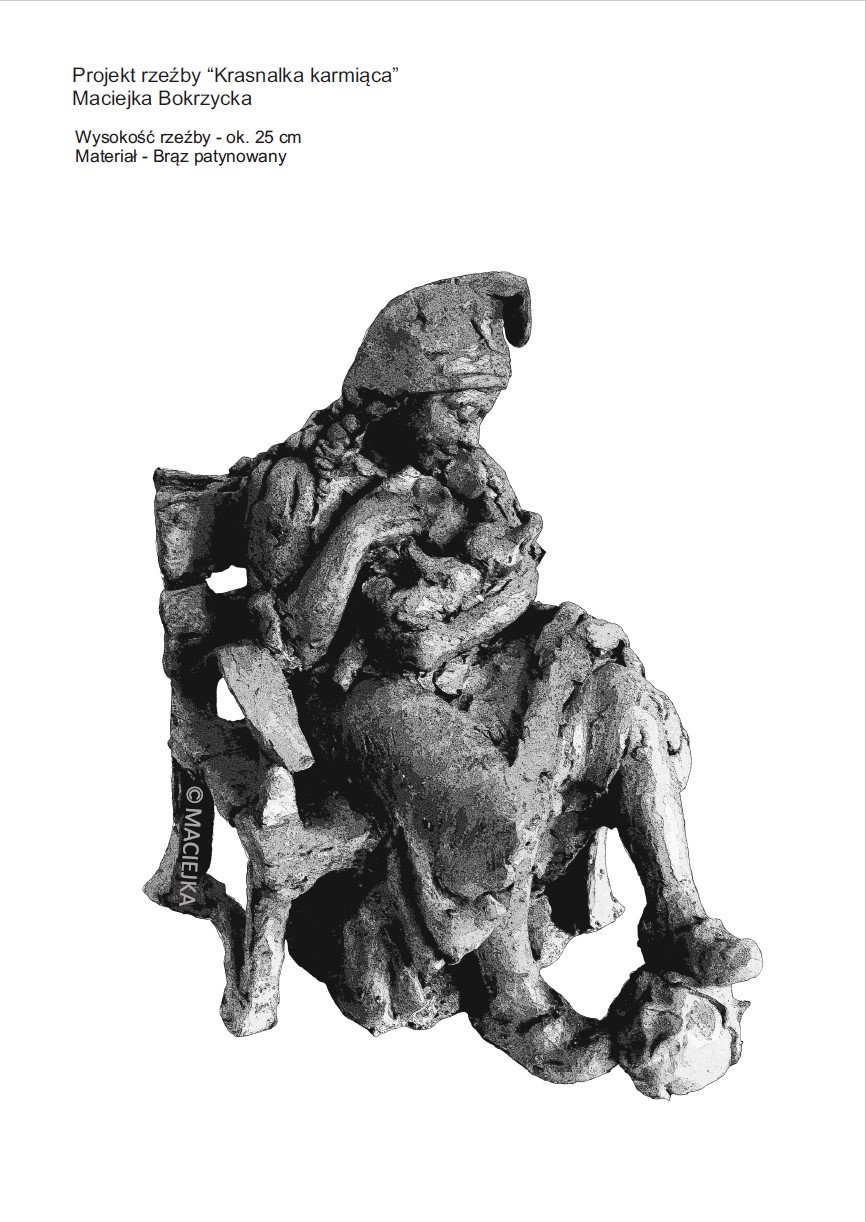 Pomysłodawcą rzeźby jest Stowarzyszenie Ochrony, Promocji i Wsparcia Karmienia Piersią (SOPWKP) z siedzibą – a jakże! - we Wrocławiu😊, a twórcą projektu i wykonawcą rzeźbiarka i entuzjastka karmienia naturalnego Maciejka Bokrzycka.
Na kwotę zrzutki składają się:
- ok 6500 zł: koszt wykonania i postawienia krasnalki (jest to bardzo korzystna cena w porównaniu z konkurencyjnymi ofertami, wynikająca z tego, że rzeźbiarka jest wielką entuzjastką karmienia piersią😊).
- ok 1500 zł: kwota, którą chcemy przeznaczyć na cele statutowe naszego Stowarzyszenia (SOPWKP), zwłaszcza na pokrycie kosztów działalności (księgowość, strona internetowa, etc.).
Razem: 8 000 zł
Krótko o SOPWKP:
Jesteśmy młodym i póki co kameralnym Stowarzyszeniem, założonym przez certyfikowane promotorki karmienia piersią (PKP), będące jednocześnie mamami karmiącymi piersią (zob. www.sopwkp.pl), w celu połączenia i intensyfikacji działań na rzecz ochrony, promocji i wsparcia karmienia piersią w naszym kraju. Naszym marzeniem jest odbudowanie kultury karmienia piersią, normalizacja karmienia naturalnego – po prostu powrót do natury😊.
W Stowarzyszeniu działamy za darmo (nie pobieramy wynagrodzenia za naszą pracę) i w taki też sposób pomagamy, m.in. wspierając mamy w ich mlecznej drodze (darmowe dyżury z zakresu niemedycznego wsparcia laktacyjnego oraz dyżury specjalistyczne: dietetyczny, neurologopedyczny i farmaceutyczny). Działamy także na szczeblu ogólnokrajowym, a nawet europejskim, angażując się w aktywności związane z ochroną karmienia piersią, w tym ochroną przed wpływami marketingowymi. Chcemy zachować niezależność i być wiarygodne w tym co robimy, dlatego przestrzegamy surowej polityki etyki, tj. m.in. nie przyjmujemy finansowania od producentów i dystrybutorów produktów zastępujących mleko kobiece i produktów pokrewnych.
Mamy mnóstwo pomysłów, a jednym z nich – i to wymagającym konkretnych nakładów finansowych - jest właśnie krasnalka karmiąca piersią.
Dlaczego to ważne?
Mamy mają prawo do karmienia piersią w przestrzeni publicznej. Niestety nie zawsze jest ono respektowane i matki bywają nagabywane, czy hejtowane, a samo karmienie piersią w miejscach publicznych nieprzychylnie komentowane. Może mieć to negatywne skutki, np. zniechęcać kobiety do karmienia poza domem i "skazywać" je na społeczną izolację, ponieważ niemowlęta wymagają częstego karmienia i to według potrzeb (karmienie "na żądanie")... Tymczasem karmienie piersią jest prawem człowieka - prawem matki i dziecka. Jest ono normalnym i naturalnym sposobem karmienia niemowląt i małych dzieci, rekomendowanym przez światowe, europejskie i polskie autorytety, w tym przez Światową Organizację Zdrowia (WHO). Karmienie piersią jest korzystne nie tylko dla matki i dziecka, ale i dla całego społeczeństwa oraz dla środowiska (są to korzyści zdrowotne i wymierne korzyści ekonomiczne).
Chcemy, żeby mamy karmiące piersią czuły się dobrze w przestrzeni publicznej i żeby wszyscy wiedzieli i pamiętali, że są one tutaj mile widziane. Krasnalka karmiąca piersią ma im o tym przypominać😊. Pomóż nam promować karmienie piersią, wspierając naszą zrzutkę😊. W mieście krasnali po prostu nie może zabraknąć krasnalki karmiącej piersią!
To nie jest zwykła zrzutka
Wspierając naszą zrzutkę możesz także pomóc nam w wyborze imienia dla krasnalki😊. Jak dotychczas mamy dwie propozycje:
- Karmicielka, czyli krasnalka karmiąca piersią
- Laktoludka, czyli laktacyjna krasnoludka
Napiszcie, które z tych imion preferujecie, możecie też podać swoją propozycję imienia dla krasnalki (piszcie w komentarzach pod postem o zrzutce na fan page SOPWKP na facebooku). Wyboru imienia dokona Zarząd SOPWKP, który weźmie pod uwagę Wasze głosy😊.
Liczy się czas
Czas zrzutki nie jest przypadkowy. Postawienie krasnalki zbiega się z obchodami dwóch ważnych dla karmienia naturalnego wydarzeń – Polskiego (26.05-1.06) i Światowego Tygodnia Karmienia Piersią (1-7.08), które chcemy w ten sposób upamiętnić.
Chciałybyśmy postawić krasnalkę w czasie Światowego Tygodnia Karmienia Piersią (1-7 sierpień) jeszcze w tym roku i liczymy, że z Waszą pomocą to się uda😊. Aby to było możliwe, musimy jak najszybciej uzbierać wymaganą kwotę dla rzeźbiarzy. Dlatego chciałybyśmy zakończyć zrzutkę w lipcu br.
Każda wpłata, nawet symboliczne 10 zł, ma znaczenie. Dziękujemy!!!
W imieniu SOPWKP
Anna Koronkiewicz-Wiórek, Prezes Zarządu SOPWKP
Dominika Daszkiewicz-Dykiert, Wiceprezes Zarządu SOPWKP
Małgorzata Pilanowska, Wiceprezes Zarządu SOPWKP
The world's first Payment Card. Accept payments wherever you are.
The world's first Payment Card. Accept payments wherever you are.
Find out more