id: a8ck72
Nie panikuj! Złóż się z nami na projekcję filmu!
Nie panikuj! Złóż się z nami na projekcję filmu!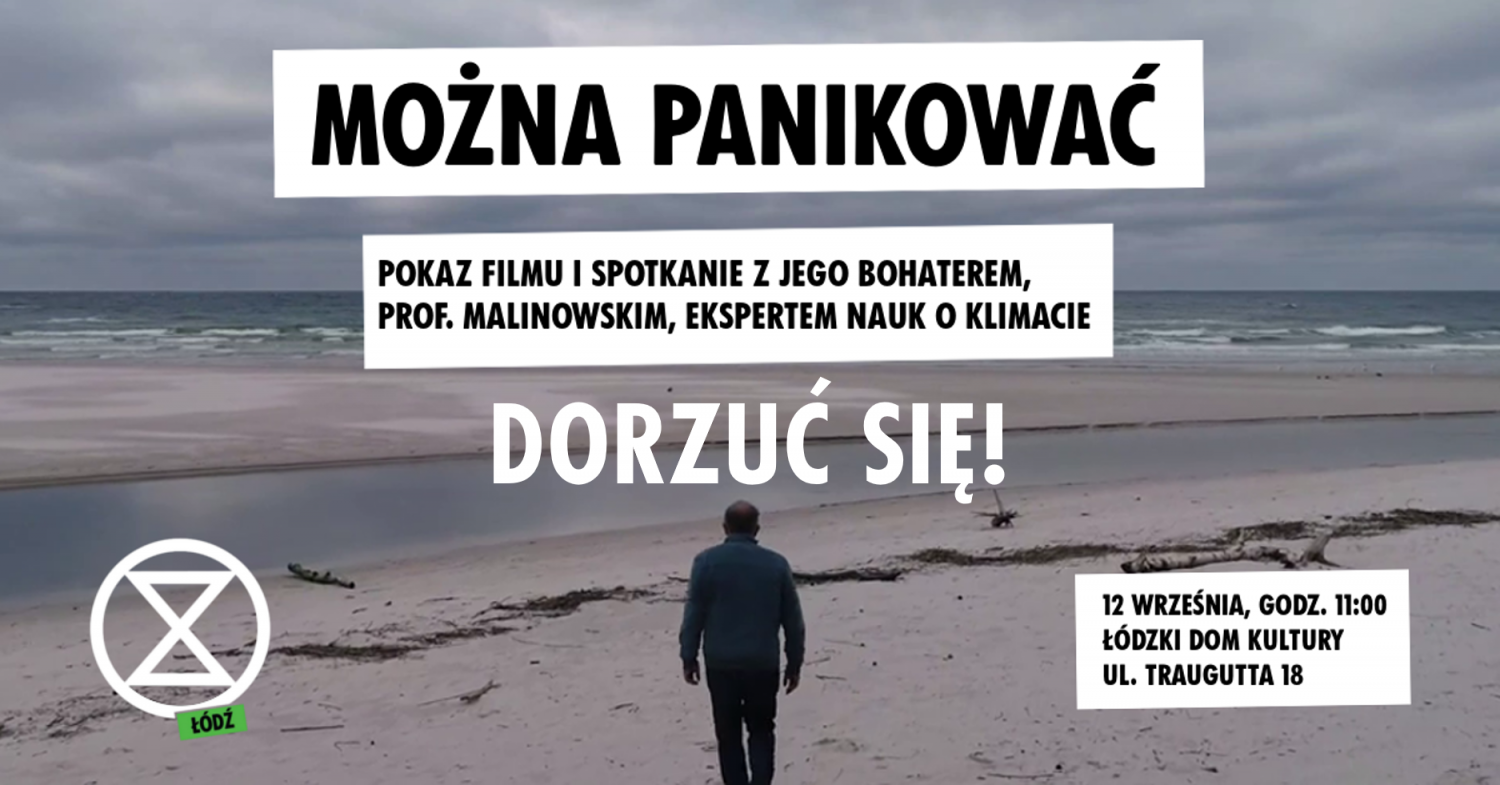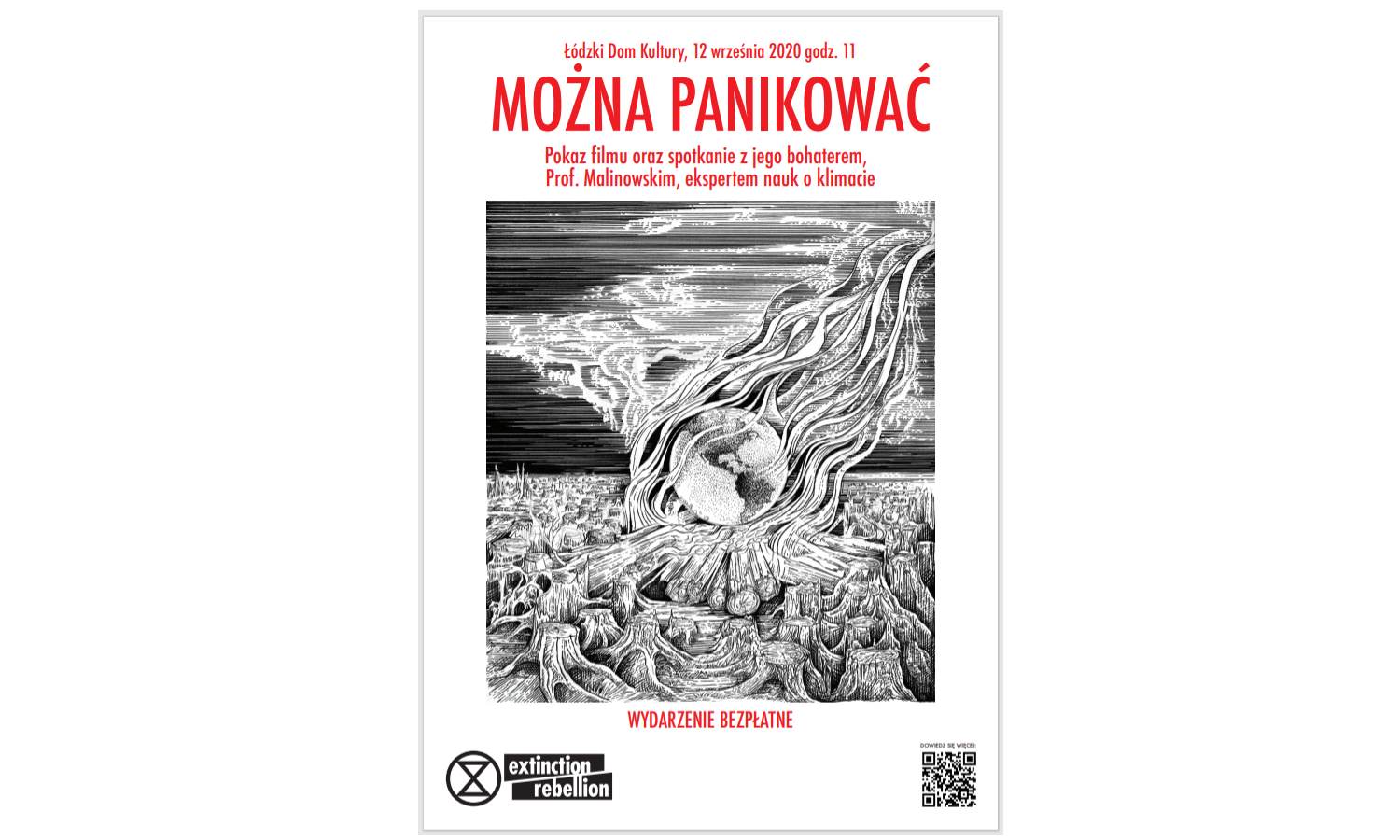 Inactive payments - the required operation of the organizer of the whip-round. If you are a organizer -
log in
and take the required action.
Description
Zbieramy fundusze na sfinansowanie kosztów pokazu filmu dokumentalnego "Można Panikować" oraz spotkania z jego głównym bohaterem, prof. Szymonem Malinowskim.
Dlaczego potrzebujemy wsparcia?
Na potrzeby wydarzenia, wynajęliśmy salę, opłaciliśmy nagłośnienie i promocję oraz kupiliśmy bilety na pociąg czy środki ochrony osobistej (związane z pandemią COVID-19). Te wszystkie wydatki na tą chwilę pokryliśmy z własnych kieszeni my, aktywiści Extinction Rebellion Łódź, by wydarzenie to mogło być darmowe dla chętnych- zależy nam na tym by film trafił do jak najszerszego grona osób. Jednak nie są to małe kwoty dla pojedynczych osób i wspaniale by było jakbyście mogli nas wesprzeć! Każda mała kwota wiele dla nas znaczy!
O wydarzeniu: Pokaz filmu odbędzie się 12 września 2020r. w Łódzkim Domu Kultury przy ulicy Traugutta 18 między godzina 11 a 16. Poza samym filmem, na uczestników czeka dyskusja z Panem Profesorem, sesja pytań i odpowiedzi oraz szansa na poznanie różnych łódzkich ruchów działających na rzecz klimatu, środowiska czy ekologii.
Link: https://www.facebook.com/events/328061261580402
O filmie: "Można panikować" to przepełniony nostalgią obraz 62-letniego prof. dr hab. Szymona Malinowskiego, który opowiada o niedawnej przeszłości, teraźniejszości i najbliższej przyszłości Polski z perspektywy konkretnego człowieka – naukowca i profesora fizyki zajmującego się klimatem. Profesor, ze swoim wieloletnim doświadczeniem i wiedzą, alarmuje o nadchodzącym zagrożeniu, spowodowanym brakiem działań zapobiegających dalszej emisji dwutlenku węgla i innych gazów cieplarnianych do atmosfery. Dokument wyreżyserowany został przez Jonathana L. Ramsey'a , Amerykanina mieszkającego w Polsce od 10 lat i autora trzech innych filmów dokumentalnych: "Żyjąc z Warszawą", "Mój własny Brexit" oraz "Smog Wars".

O Prof. Malinowskim: Dyrektor Instytutu Geofizyki Wydziału Fizyki Uniwersytetu Warszawskiego, profesor fizyki atmosfery, specjalista z zakresu fizyki chmur i opadów. Jest zdania, że: "gdy poczujemy zmiany na własnej skórze, niestety może już być za późno." i dlatego niestrudzenie popularyzuje wiedzę o zmianach klimatu, a także wspiera oddolne ruchy aktywistów klimatycznych. Jest jednym z założycieli portalu naukaoklimacie.pl i współautorem (wraz z Aleksandrą Kardaś i Marcinem Popkiewiczem) książki o tym samym tytule.
The world's first card for receiving payments. The Payment Card.
The world's first card for receiving payments. The Payment Card.
Find out more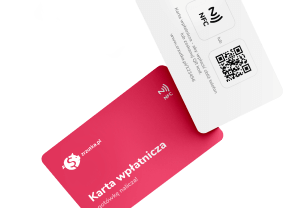 Our users created
800 086 whip-rounds
and collected
620 166 800 zł
What are you collecting for today?