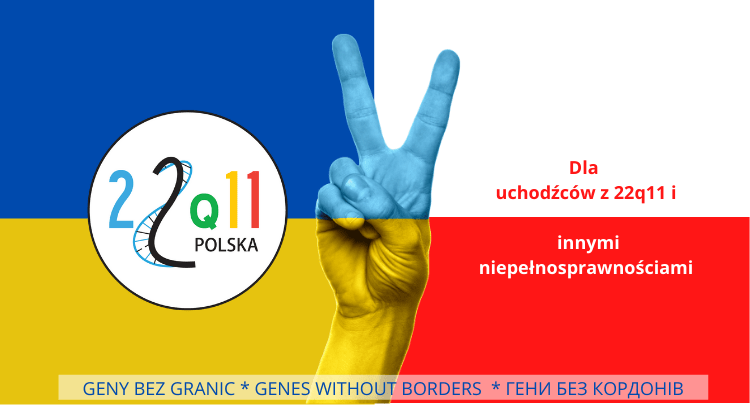 id: aps8yg
Pomoc dla Uchodźców z 22q11 i innymi niepełnosprawnościami
Pomoc dla Uchodźców z 22q11 i innymi niepełnosprawnościami
Our users created 957 441 whip-rounds and collected 964 062 493 zł
What are you collecting for today?
We are very active!!! and we keep helping - The 22q11 Polska Association offers two temporary apartments where families / people with disabilities (including 22q11, autism, intellectual disability, mental disorders) can live.




We try to provide families with comprehensive support: free housing, consultations with specialists, money for living, medicines, food, hygiene products, mental support, legal assistance, and help in finding a permanent destination.




Our Association got in touch with two 22q11 families from Ukraine. Both families have already joined our support group. They are both still in Ukraine in the Ternopil region. One of them is considering coming to Poland but has not made a decision yet.




We are also contacted by people with other diseases: Down syndrome, leucinosis, congenital fragility of the bones.




We cooperate with other organizations supporting people with disabilities.




We help them try to deal with the trauma of the war and get back on their feet.




We need financial resources for all of this.




Thank you for your support so far! 

No comments yet, be first to comment!

Read more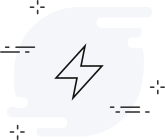 There are no updates yet.
Description
GENY BEZ GRANIC - 22q11 Polska dla 22q11 Ukraina i osób z niepełnosprawnościami ***** GENES WITHOUT BORDERS - 22Q POLAND FOR 22Q UKRAINE ******* ГЕНИ БЕЗ КОРДОНІВ - 22q11 Польща для 22q11 Україна та люди з обмеженими можливостями
ENGLISH AND UKRAINIAN VERSION BELOW:
Jako Stowarzyszenie 22q11 Polska od początku napływu uchodźców włączyliśmy się w pomoc.
Wyszukujemy wśród nich osoby z niepełnosprawnościami i zapewniamy im oraz ich rodzinom kompleksową opiekę.
Ta pomoc wymaga środków, a nasze zasoby powoli się kończą dlatego potrzebujemy waszego wsparcia!
Uruchamiamy zbiórkę na wsparcie rodzin uchodźców z 22q11 i innymi niepełnosprawnościami.
                                            * * * * * * *
Dzięki zaangażowaniu kilkorga rodziców z naszego Stowarzyszenia, a także pomocy dr Beaty Nowakowskiej i Paula Havelange jesteśmy w trakcie nawiązywania kontaktu z 30 rodzinami z 22q11, które jeszcze są na terenie Ukrainy. Będziemy starali się udzielić im wszelkiego wsparcia jakiego będą potrzebowały.
W chwili obecnej mamy pod opieką osoby z autyzmem, niepełnosprawnością intelektualną i zaburzeniami lękowymi, które dodatkowo doświadczyły ogromnej traumy związanej z wybuchem wojny i koniecznością chaotycznej ucieczki w nieznane - z jedną walizką, garścią pieniędzy, które topnieją w okamgnieniu, czasem bez dokumentacji medycznej, a przede wszystkim bez nadziei, na znalezienie bezpiecznego miejsca do życia.
Ci ludzie oraz ich rodzice, rodzeństwo spędzili dnie i noce w piwnicach i schronach, w tle wyjących syren ostrzegających przed atakiem. Musieli porzucić własne domy, znane sobie bezpieczne otoczenie, uciekali w nieznane zostawiając za sobą rodziny, przyjaciół, dobytek życia, byle dalej od wojny.
Przyjmujemy ich w Polsce i razem z innymi organizacjami oferujemy mieszkania, jedzenie, leki, ubrania, środki higieniczne, organizujemy opiekę psychologiczną, terapeutyczną , konsultacje ze specjalistami - dzielimy się tym co mamy, a przede wszystkim staramy się okazać im zwykłe ludzkie ciepło i wsparcie - dać wiarę, że kiedyś jeszcze będzie normalnie.
 English:
----------------------------------------------------------------------------------------------------------------------------------------------------------
GENES WITHOUT BORDERS - 22Q POLAND FOR 22Q UKRAINE
From the very beginning of the influx of refugees to Poland, the 22q11 Poland Association (Stowarzyszenie 22q11 Polska) has been helping families in need.
A lot of families require ongoing support and resources to help them get the appropriate comprehensive care.
This help requires funds and resources, and these are slowly running out, so this is why we need your support.
The 22q11 Poland Association (Stowarzyszenie 22q11 Polska) are launching a fundraiser to support Families of refugees with 22q11 and other disabilities.
* * * * * * *
Thanks to the commitment of several parents from our 22q11 Poland Association, as well as the help of Dr. Beata Nowakowska and Paul Havelange from 22q11 Europe, we are in the process of getting in touch with 30 families with 22q11 who are still in Ukraine. We will try to give them all the support they will need.
At the moment, we look after people with autism, intellectual disability and anxiety disorders. Added to the above, people might be experiencing a huge trauma, fear of the unknown all related to the onset of war. Most have only a suitcase, very little money, and sometimes no medical documentation. Their lives have been thrown into chaos and this is without any hope of finding a safe place to live.
These people and parents and siblings spent their days and nights in cellars and shelters, listening to the sounds of sirens warning of the attack. They left the comfort of their own homes, going into the unknown and leaving behind their families, friends, and possessions, so that they can escape from the war.
We welcome them in Poland and together with other organizations we offer accommodation, food, medicines, clothes, hygiene products, we organize psychological and therapeutic care, consultations with specialists - we share what we have, and above all we try to show them ordinary human warmth and support – and help them to believe that someday it will be normal again.
----------------------------------------------------------------------------------------------------------------------------------------------------------------------------
українська:
Як асоціація 22q11 у Польщі, ми приєдналися до допомоги біженцям від початку їх прибуття. Ми знаходимо серед них осіб з інвалідністю і надаємо їм та їхнім родинам комплексну опіку.
Така допомога дорого коштує, а наші фінансові засоби поступово закінчуються, тому ми просимо Вашої підтримки!
* * * * * * *
За активної участі декількох батьків, що є членами нашої організації, а також завдяки допомозі д-р. Beaty Nowakowskiej i Paula Havelange, ми встановлюємо контакт з 30-ма родинами із синдромом Ді Георга (22q11), які ще знаходяться на території України. Наше завдання - надати їм всю необхідну допомогу та підтримку.
На даний момент серед наших підопічних є особи з аутизмом, з обмеженими інтелектуальними порушеннями та тривожними розладами, яким війна нанесла величезну травму. Вони були змушені тікати в незнане з однією валізкою та невеликою сумою грошей, яка танула на очах. Іноді без документів, але перед усім без надії знайти безпечне місце для життя.
Ці люди, а також їхні батьки, брати та сестри проводили дні й ночі в підвалах та сховищах під виття сирен, що попереджають про атаку. Їм довелося покинути власні домівки, відоме їм безпечне оточення і втекти в невідомість, залишивши сім'ї, друзів та нажите майно, щоб тільки врятуватись від війни.
Ми приймаємо їх у Польщі та разом з іншими організаціями пропонуємо житло, їжу, ліки, одяг, гігієнічні засоби, організовуємо психологічну та терапевтичну допомогу, консультації з фахівцями. Ділимося тим, що маємо, і перш за все, намагаємося дати підопічним відчути звичайне людське тепло та підтримку, дати надію, що колись все налагодиться.
The world's first Payment Card. Your mini-terminal.
The world's first Payment Card. Your mini-terminal.
Find out more