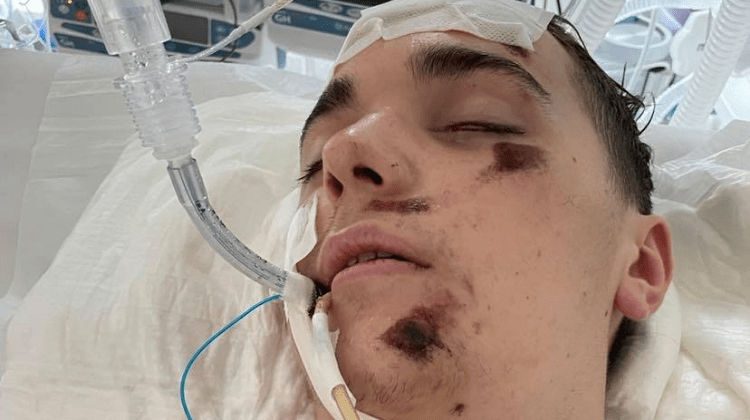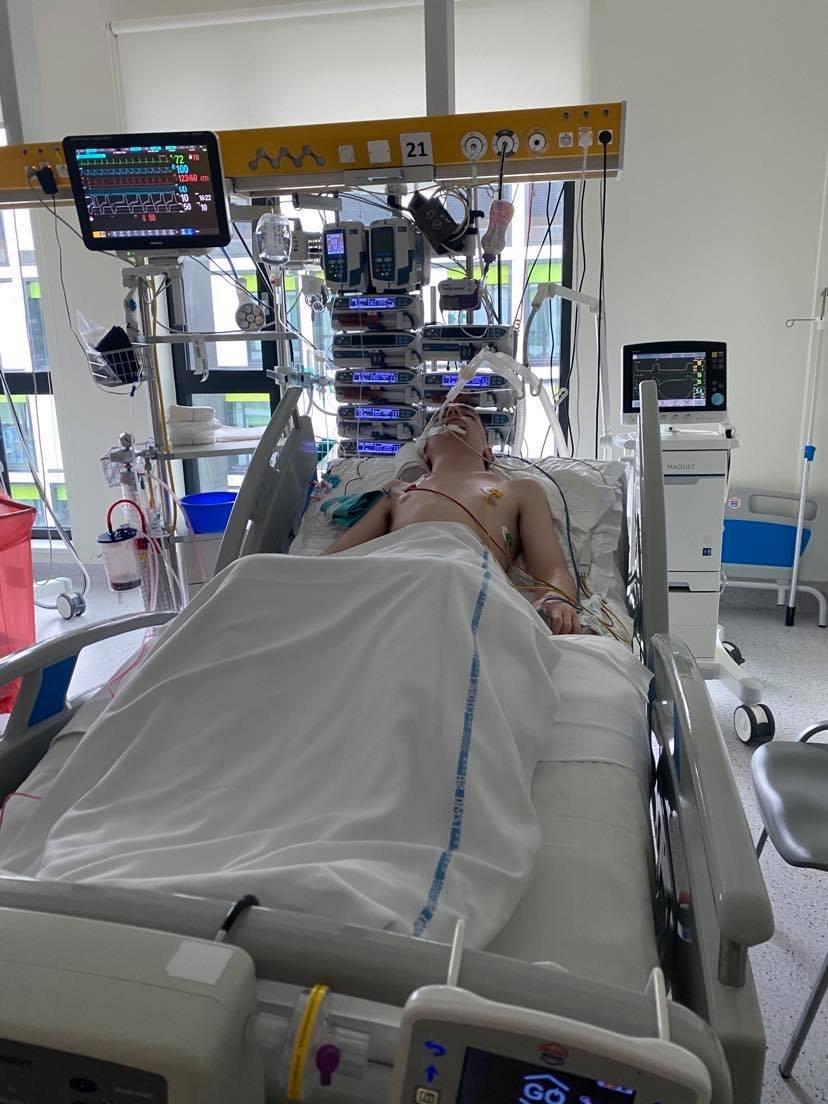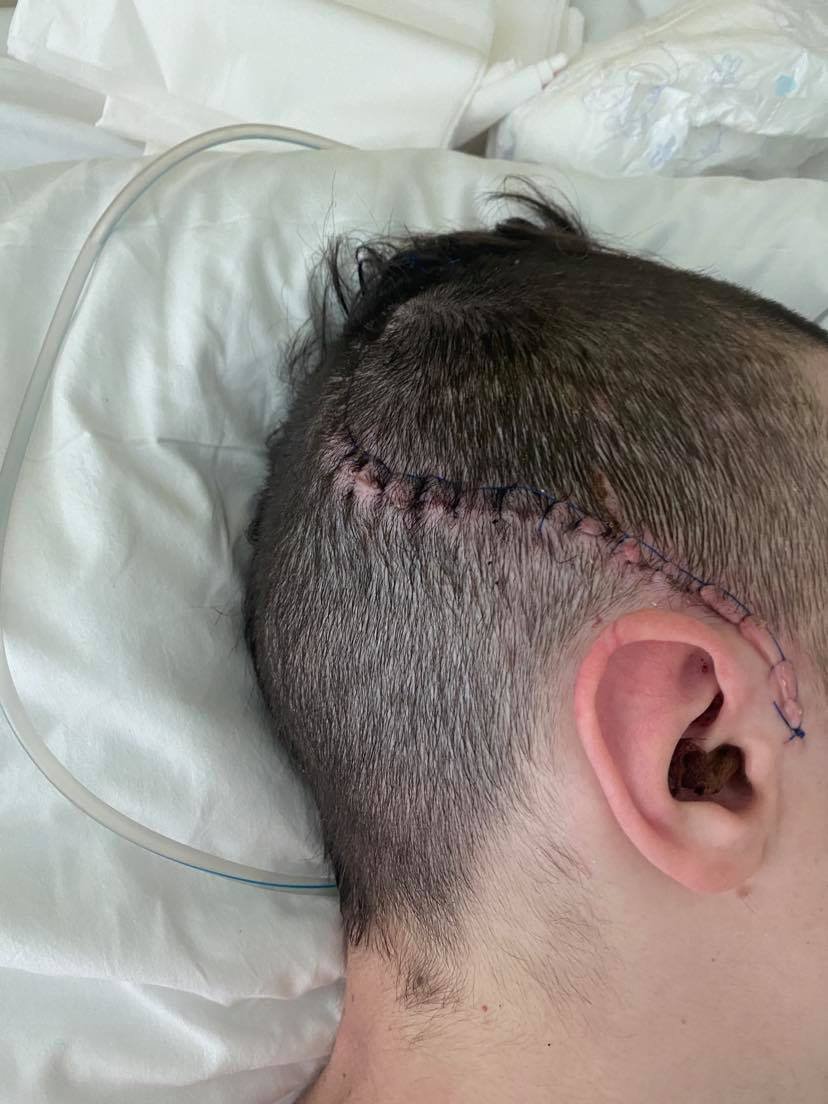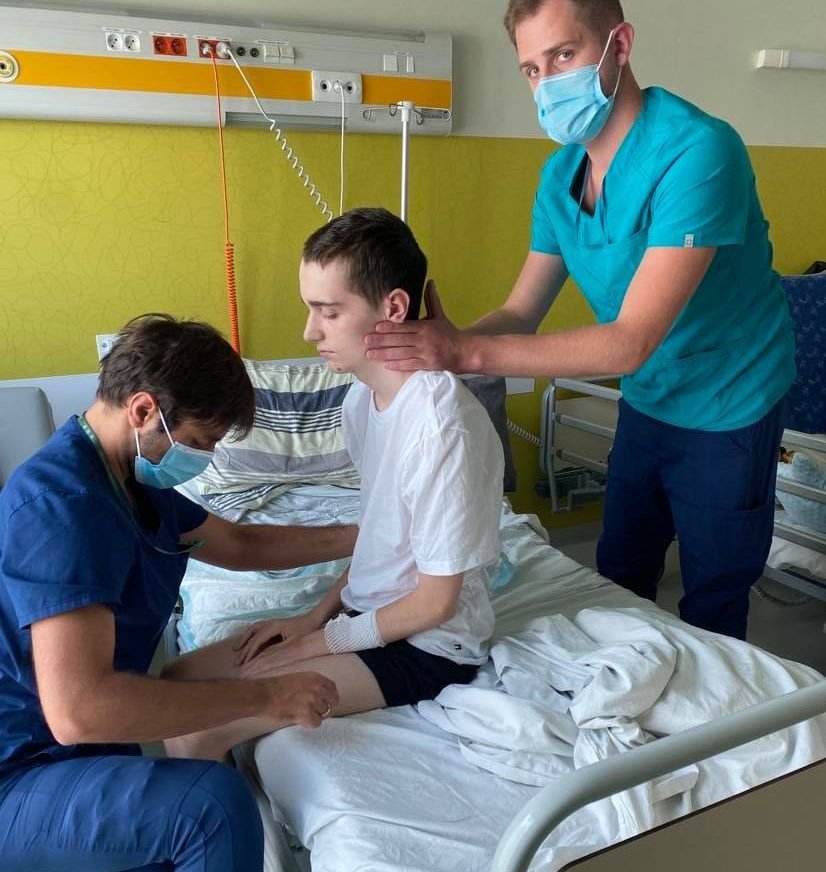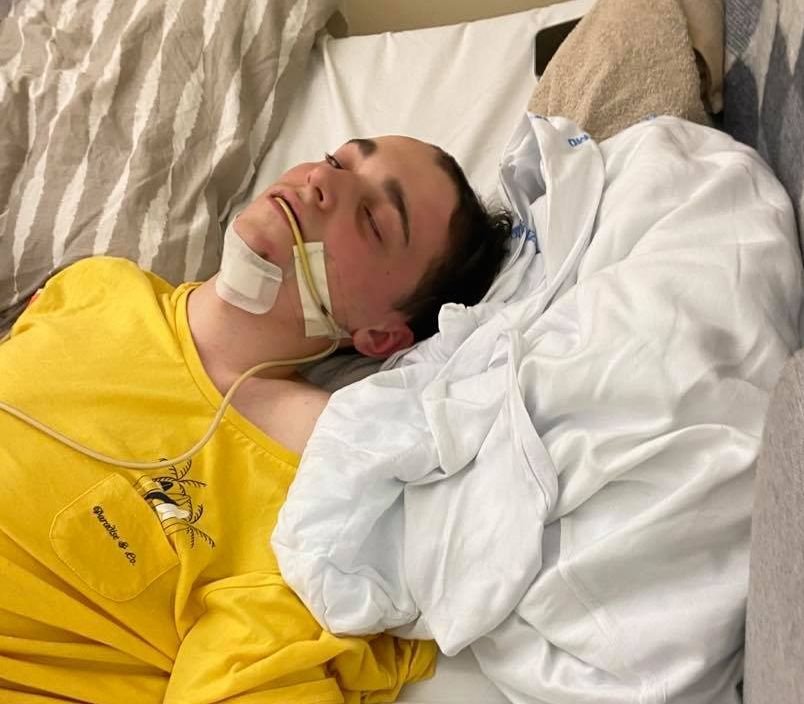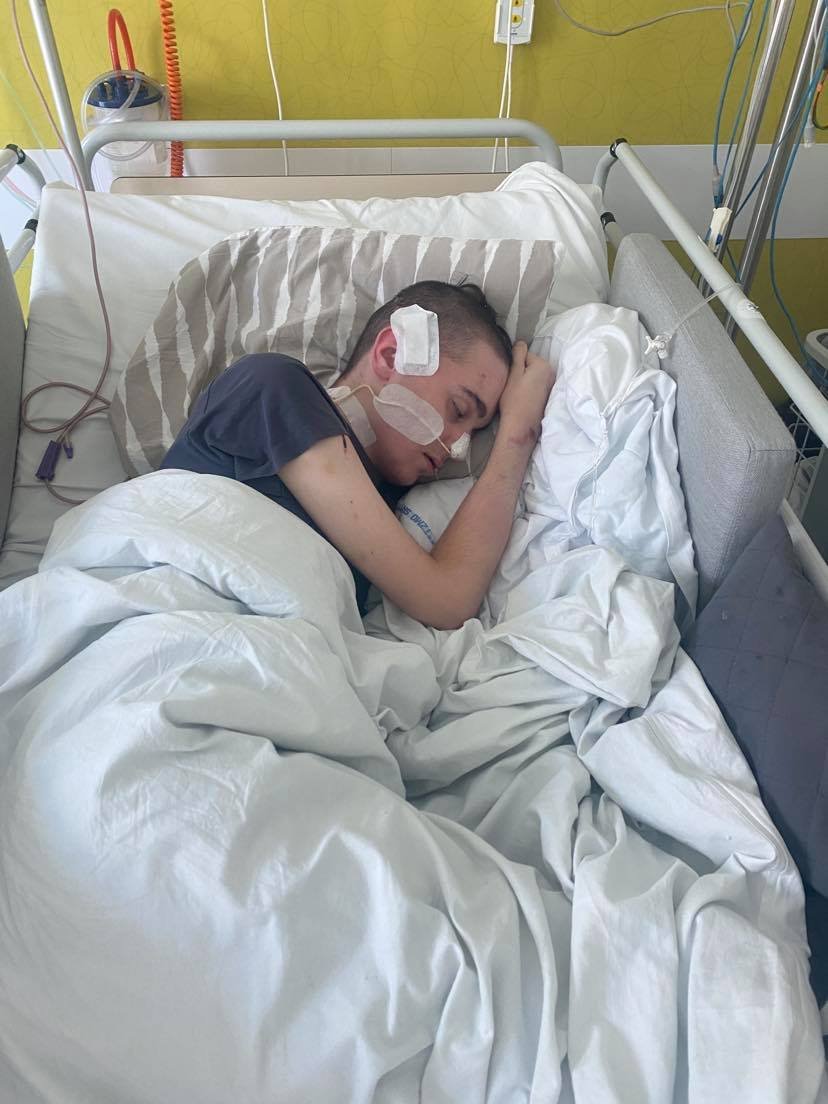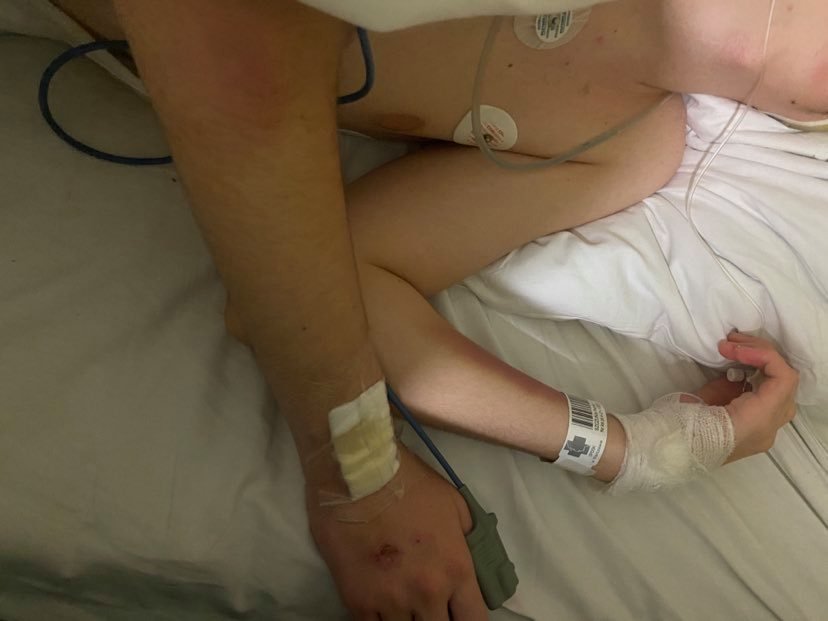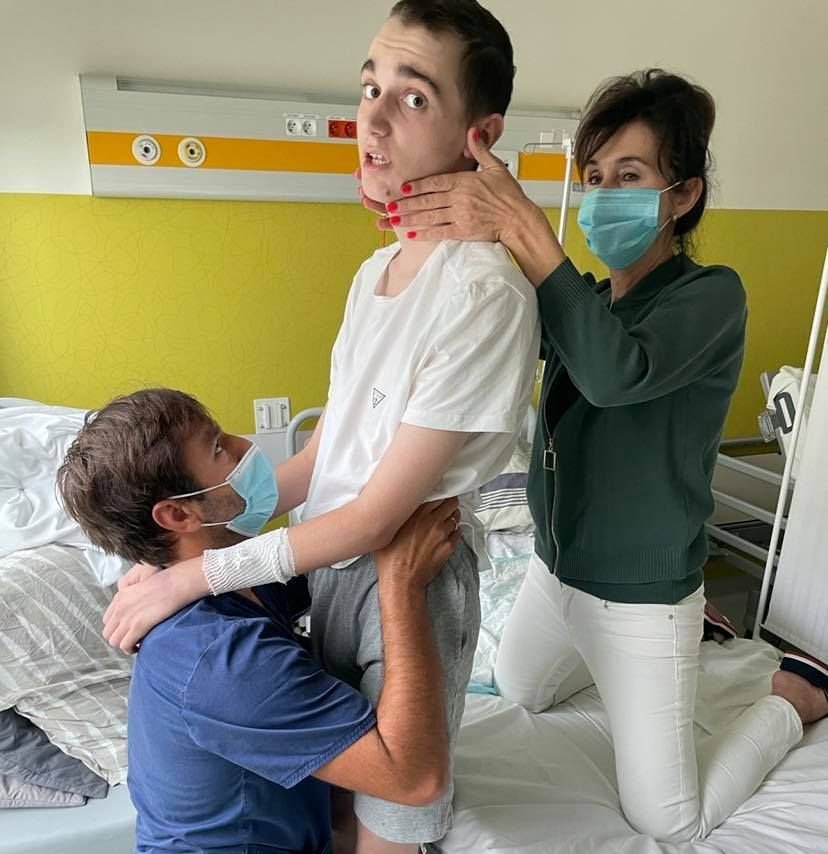 id: b52w24
Miał nie żyć, ale zdarzył się cud. Zbieramy na rehabilitację Patryka po ciężkim urazie głowy.
Miał nie żyć, ale zdarzył się cud. Zbieramy na rehabilitację Patryka po ciężkim urazie głowy.
Our users created 914 763 whip-rounds and collected 879 549 979 zł
What are you collecting for today?
Wypadek miał miejsce na niebezpiecznym Rondzie Sarmacka/Branickiego w Warszawie ( Wilanów).

No comments yet, be first to comment!

Read more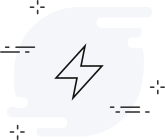 There are no updates yet.
Description
1 sierpnia 2021. Ciepły letni wieczór. Rodzice odbierają telefon, którego boją się chyba wszyscy wychowujący dzieci… Państwa syn miał wypadek. Stan jest krytyczny, lekarze walczą o jego życie, ale muszą się Państwo przygotować na wszystko… Szok, strach, niedowierzanie, rozpacz. Jak to się stało? Jak to możliwe? Przecież parę godzin temu jedliśmy razem obiad.
Ciepły, sierpniowy wieczór. Patryk jedzie na hulajnodze z kolegami. Pisk opon. Rozpędzony samochód wjechał w chłopców na przejściu dla pieszych.
Karetka. OIOM. Złamanie sklepienia i podstawy czaszki. Stłuczenie mózgu, uszkodzenie ucha środkowego po prawej stronie, krwiak nadtwardówkowy nad prawą półkulą mózgu. Szybka decyzja lekarzy. Patryk musi być pilnie operowany. Obrzęk mózgu, rozległy krwiak .
Pierwsze komunikaty, które trafiają do rodziców mówią o martwicy części mózgu i możliwości zgonu w każdym momencie. 
Patryk leży w śpiączce farmakologicznej podłączony do 17 aparatur, które kontrolują każdy parametr jego życia – oddech, hormony, mocz.
Pierwsza doba, druga doba po operacji. Rodzice mogą odwiedzać syna na 2h dziennie. Złapać za rękę pokłutą wenflonami. Mówią do niego, głaszczą, liczą na cud.
Informację płynące od lekarzy nie napawają optymizmem. "Nawet jak Państwa syn przeżyje to najprawdopodobniej będzie do końca życia głęboko niepełnosprawny."
Modlitwa. Nadzieja. Wiara.
Mijają kolejne dni. Patryk żyje. Unormowały się podstawowe parametry życiowe. Lekarze podejmują decyzje o próbie wybudzenia. Patryk nadal leży bez ruchu.
Synu, proszę Cię obudź się. Wróć do nas. Patryk rusza delikatnie ręką. Z początku widzi to tylko mama. Ale jej to wystarczy. Ona już wie, że Patryk się nie podda. Tak bardzo chce żyć i być z nimi.
Powoli ruszają się nogi. Ruszają się ręce. Patryk nie może mówić. Jest pod respiratorem, karmiony sondą. A tak dużo chciałby powiedzieć. Jestem mamo, kocham Was. Pierwsza próba samodzielnego oddychania nieudana. Po 3 dniach kolejna. Udało się, oddycha sam.
Po 2 tygodniach na OIOMie Patryk zostaje przeniesiony na oddział Neurochirurgii. Zaczyna wodzić oczami. Rodzice i siostra są z nim non stop. W dzień i w nocy. Pilnują, by nie wyrwał sondy. Mówią do niego, pokazują filmiki, puszczają muzykę, którą lubi.
 W końcu są… Pierwsze słowa. Tak bardzo na nie czekaliśmy synku.
Patryk zaczyna odzyskiwać świadomość. Poznaje rodziców, siostrę i dalszych członków rodziny. Nie pamięta wypadku, ale pamięta wszystko sprzed wypadku. Po 20 dniach w śpiączce siła gryzienia języka są osłabione, nie umie przełykać, krztusi się. Głównym problemem jest osłabiona jeszcze siła i reaktywność na poziomie nerwu X. Nie może dźwignąć głowy, mięśnie szyi są zbyt słabe. To samo z rękami i nogami, nie ma siły ich dźwigać. Powolutku. Codzienne ćwiczenia z rehabilitantem przynoszą pierwsze efekty. Wszyscy są pod wrażeniem jego siły woli. Widać pierwsze postępy.
1 września zostaje wypisany z oddziału neurochirurgii i przeniesiony do Centrum Zdrowia Dziecka na oddział rehabilitacji. Jego lekarz prowadzący skomentował jego zdrowienie w kategorii cudu. Cudu, na który on nie liczył, a w który nigdy nie zwątpili rodzice.
Patryk każdego dnia udowadnia, że niemożliwe nie istnieje. Pokonał ogromną drogę, ale by wrócić do pełni sił potrzebuje bardzo intensywnej rehabilitacji. To, co wypracuje teraz przełoży się na całe jego późniejsze życie. Codziennie mierzy się bólami głowy, niedosłuchem, niedowładem lewej części ciała. Zdiagnozowano też u niego PTSD – zaburzenia stresowe pourazowe. A mimo to jego niezwykła wola życia i chęci powrotu do sprawności nie pozwalają mu się poddać.
Patryk potrzebuje rehabilitacji neurologicznej, laryngologicznej, psychologicznej, co generuje ogromne koszty. Rodzice muszą też przystosować dom, by czuł się w nim bezpiecznie i komfortowo. Ma ubytek części czaszki przez co musi bardzo uważać. Czekają go jeszcze co najmniej dwie operacje. Laryngologiczna w Kajetanach musi odbyć się prywatnie ze względu na odległy termin na NFZ (pierwszy wolny termin na CITO to maj 2022) oraz rekonstrukcja kości czaszki w szpitalu na Żwirki i Wigury.
Pomóżcie mu proszę wrócić do jego normalności, o której tak marzy.
The world's first Payment Card. Accept payments wherever you are.
The world's first Payment Card. Accept payments wherever you are.
Find out more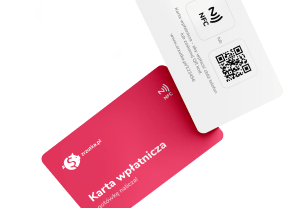 Nobody create moneybox for this whip-round yet. your moneybox may be the first!