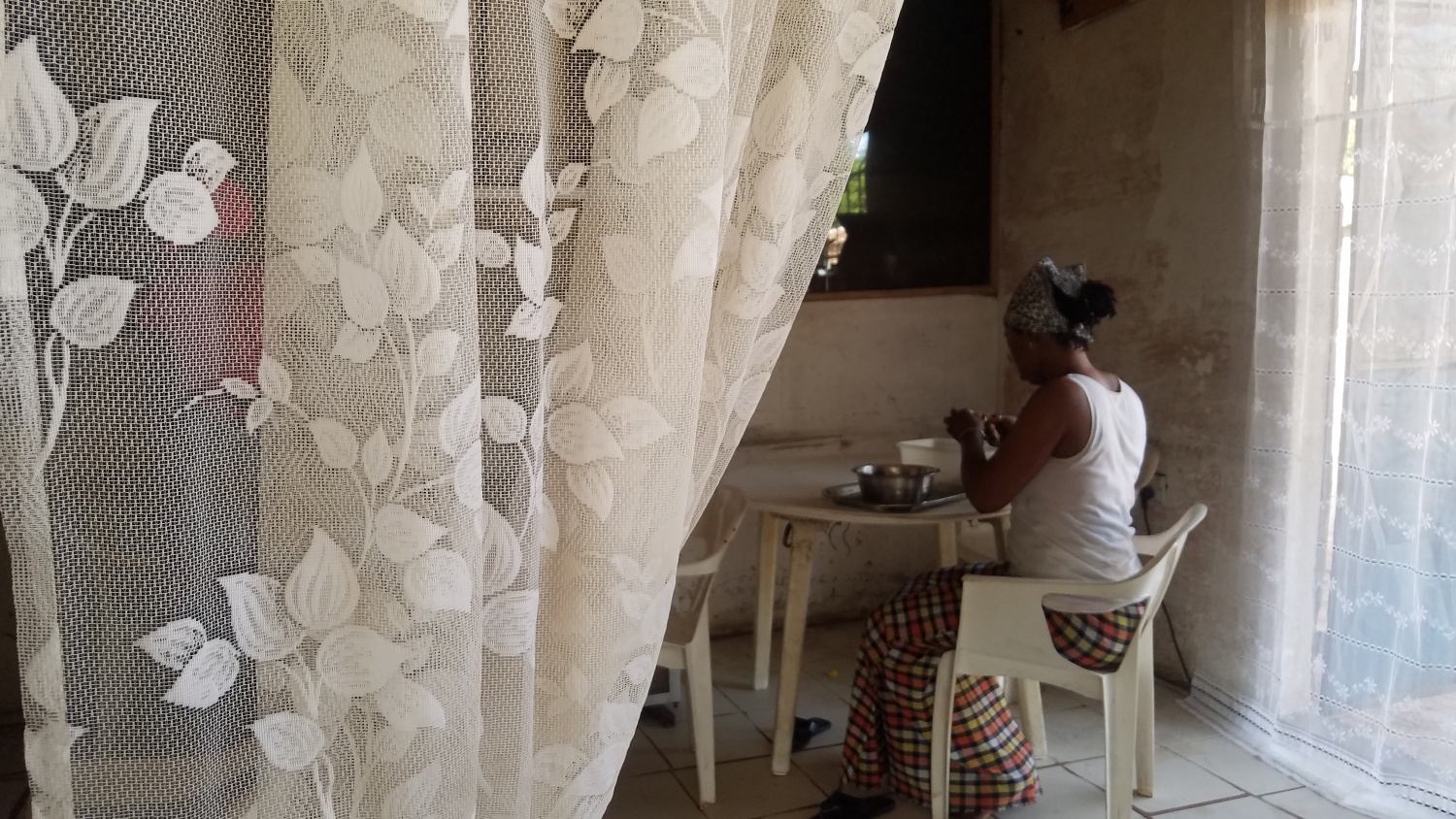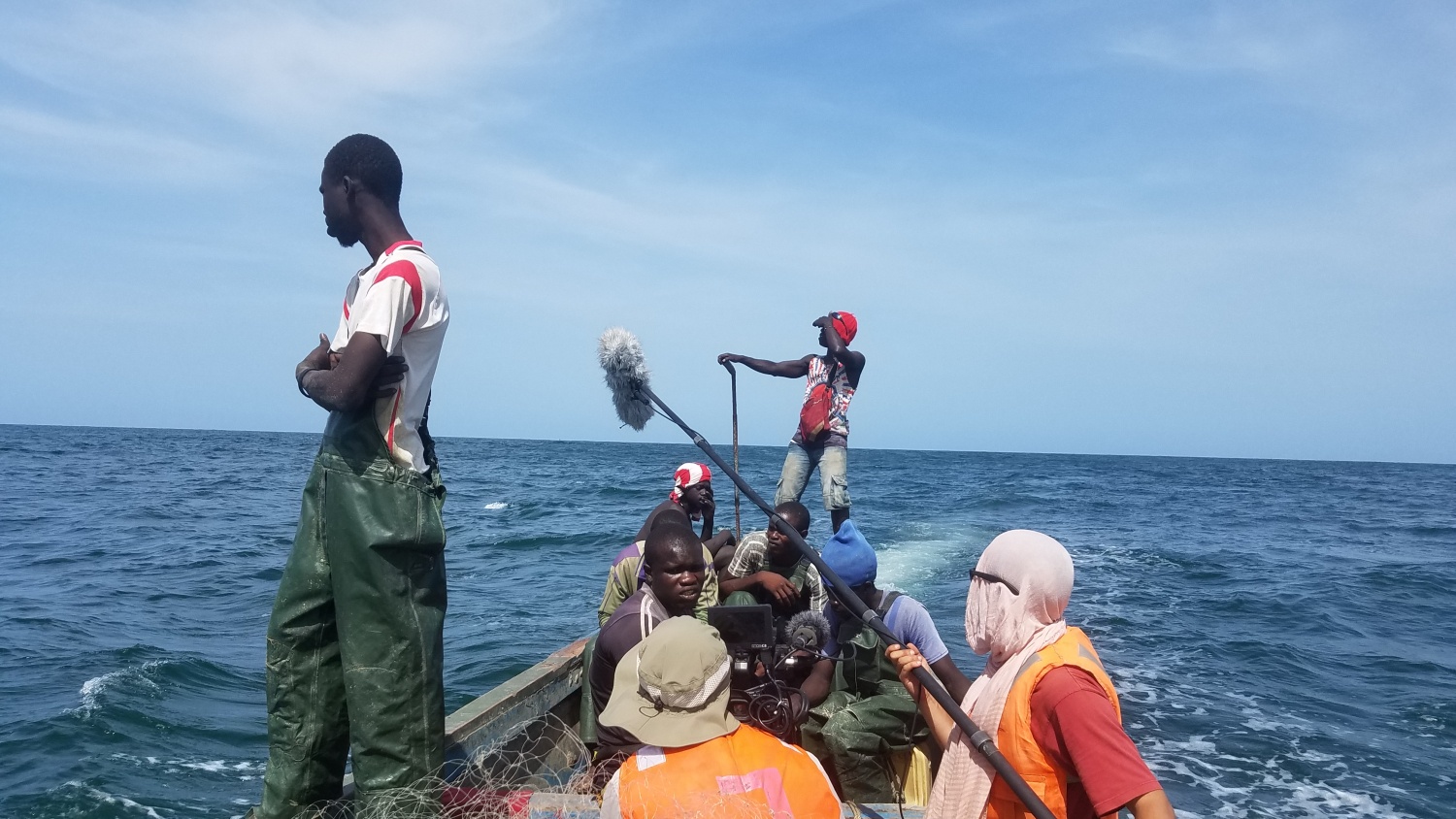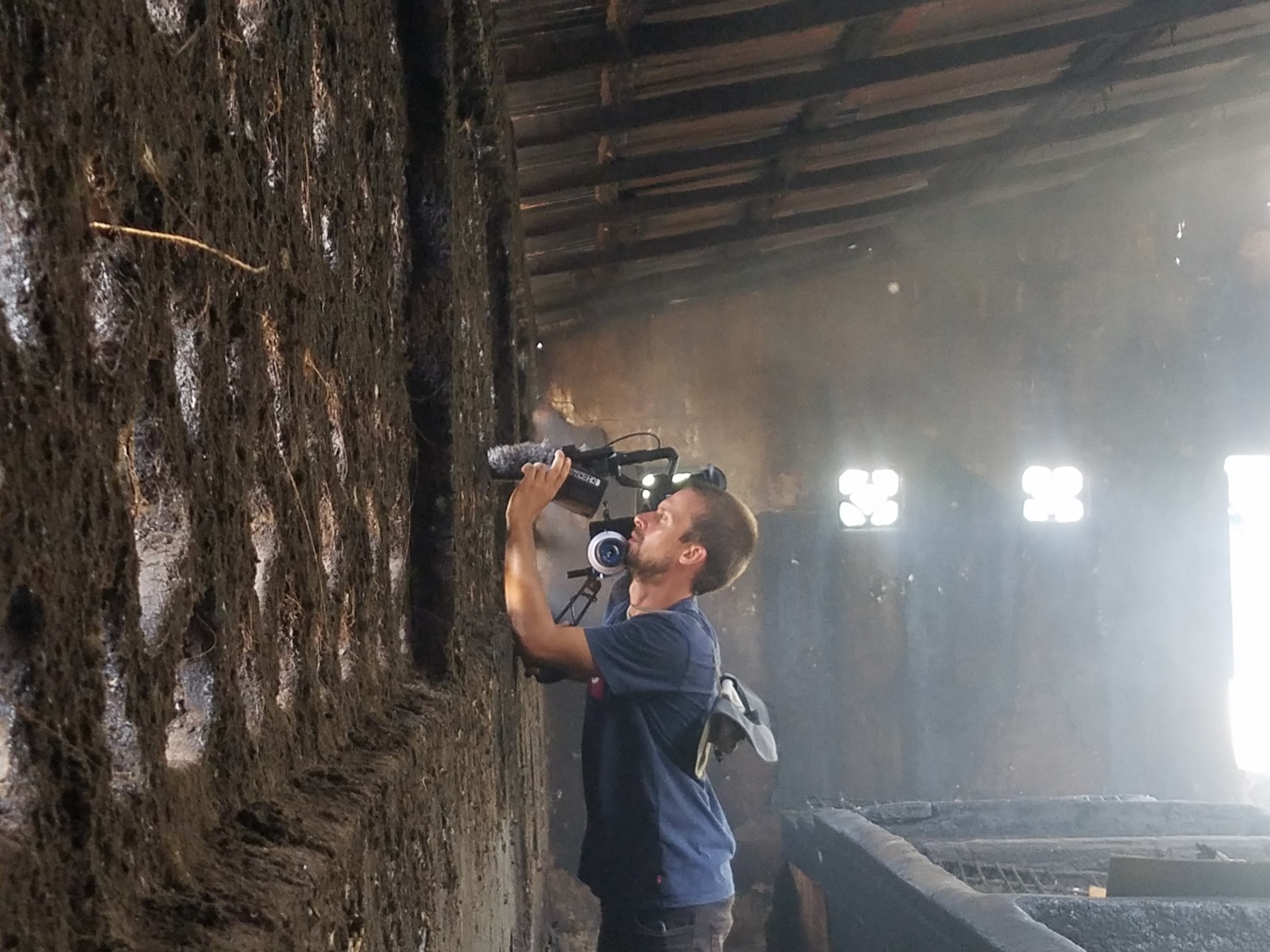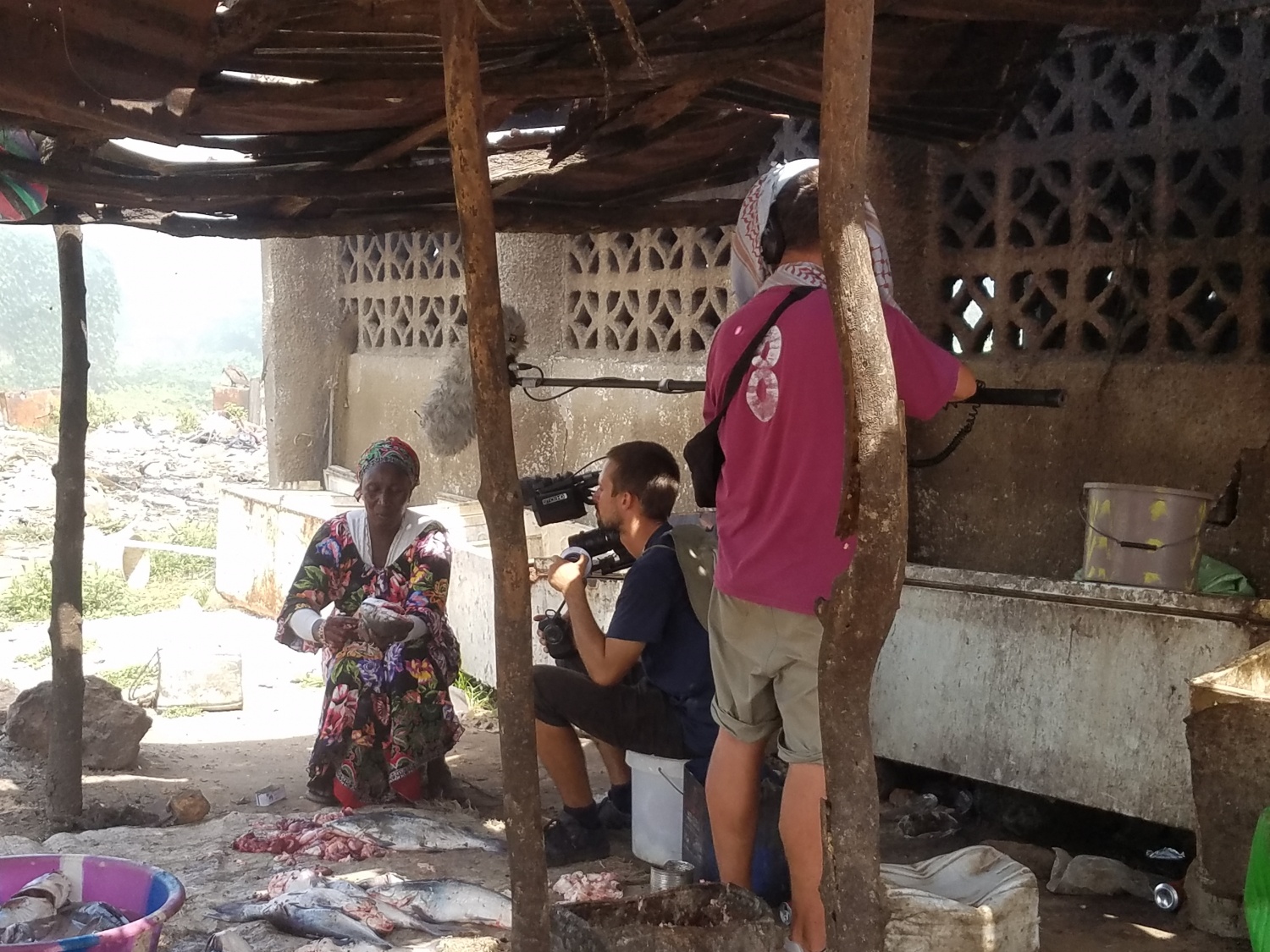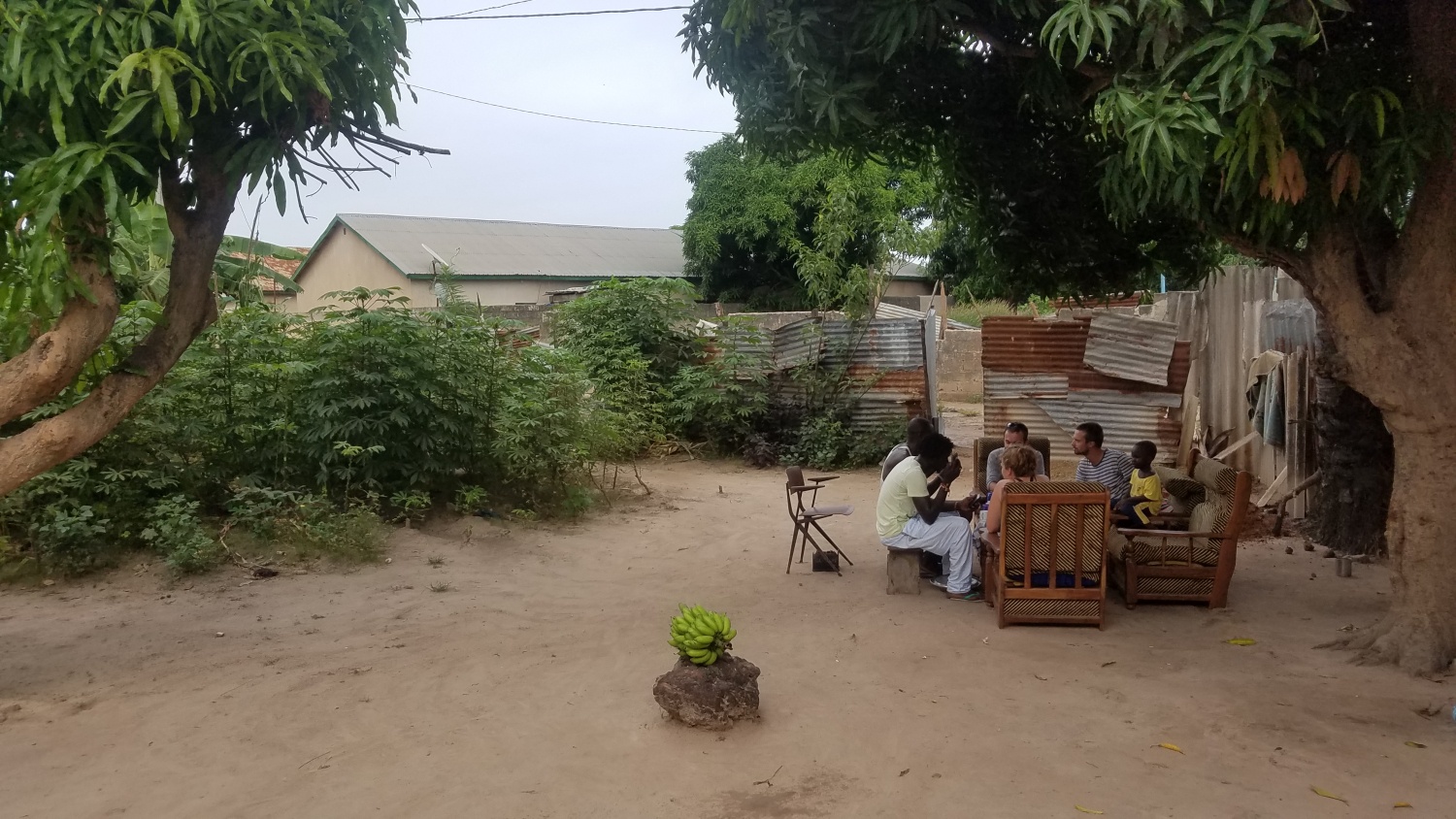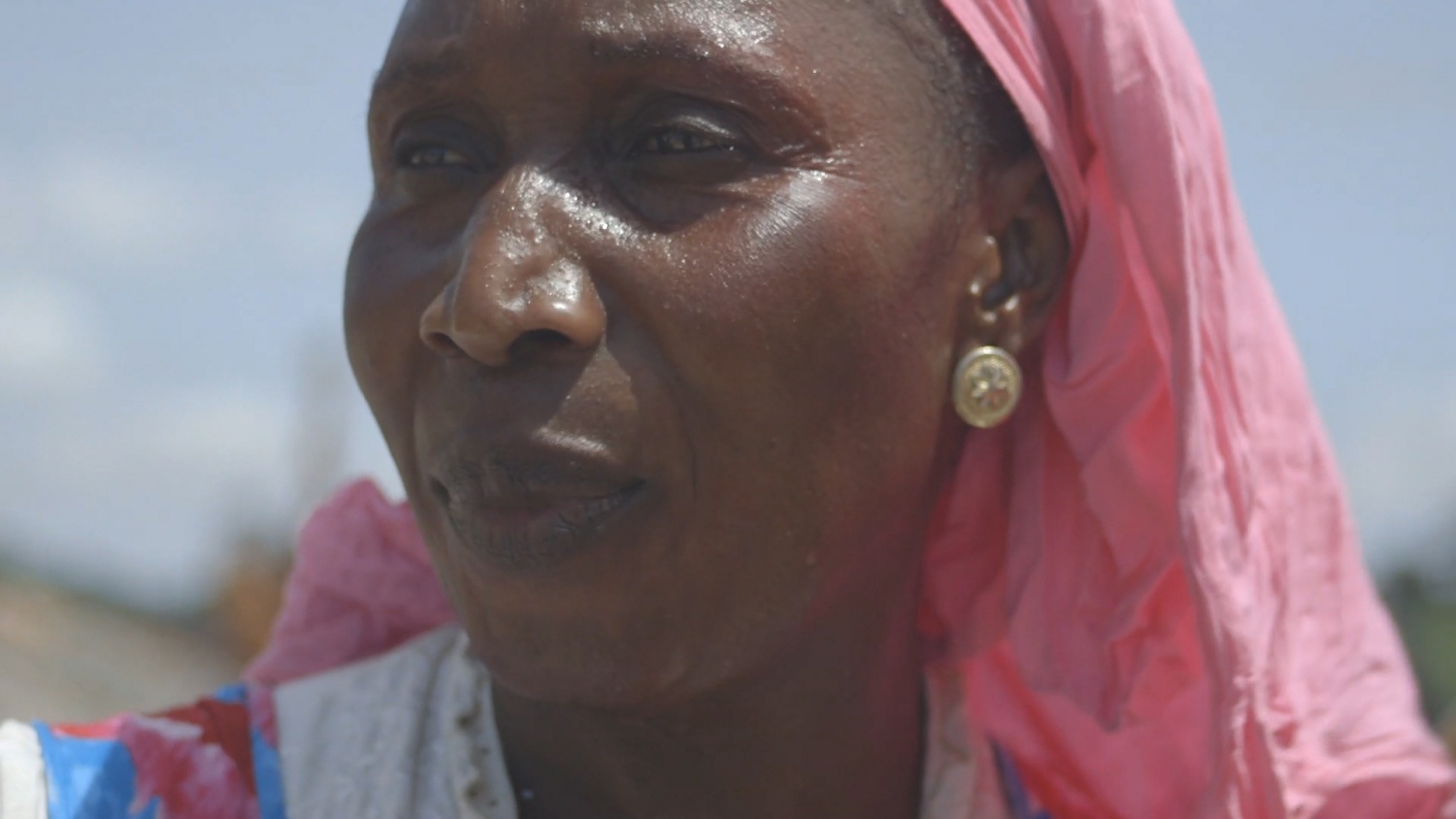 id: b5a47x
STOLEN FISH - montaż i postprodukcja filmu dokumentalnego / STOLEN FISH - editing and postproduction of the documentary film
STOLEN FISH - montaż i postprodukcja filmu dokumentalnego / STOLEN FISH - editing and postproduction of the documentary film
Our users created 916 805 whip-rounds and collected 884 319 778 zł
What are you collecting for today?
Description
-> At the bottom of the page (on the right side) you can switch the language to English!
Cześć!
O CO CHODZI?
Po 5 tygodniach zdjęć zbieramy na dokończenie filmu dokumentalnego o chińskich fabrykach mączki rybnej, które eksploatują gambijskie wybrzeże, zanieczyszczają środowisko i zaburzają lokalną gospodarkę. Popularna ryba bonga, zamiast trafiać na gambijskie stoły, jest mielona i eksportowana jest do Europy i Chin jako karma dla zwierząt.
NASZA PODRÓŻ W GŁĄB
Gambijczycy zawsze się uśmiechają, jednak ich wrodzony optymizm blednie w zetknięciu z zachodnim koncumpcjonizmem, wyzyskiem, zanieczyszczeniem środowiska i brakiem środków do życia. W Afryce Zachodniej spędziłyśmy ponad miesiąc. Produkcja filmu dokumentalnego wymagała od nas dokładnego wejścia w teren. Mamy za sobą niezliczone godziny intymnych rozmów, długie tygodnie w portach rybackich, doświadczenie krzepiące ale też wiele trudnych momentów, które postawiły przed nami wyzwania. Przede wszystkim, spotkałyśmy wielu ciepłych ludzi, którzy okazali nam ogromną ilość wsparcia i pozwolili wejść w ich świat, zetknąć się z prywatnym doświadczeniem i codziennym życiem w gambijskiej rzeczywistości. Jesteśmy pod ogromnym wrażeniem tego, jak bardzo nasi bohaterowie się otworzyli, z jaką dokładnością przedstawili nam historię, która budzi w nich lęk i frustrację.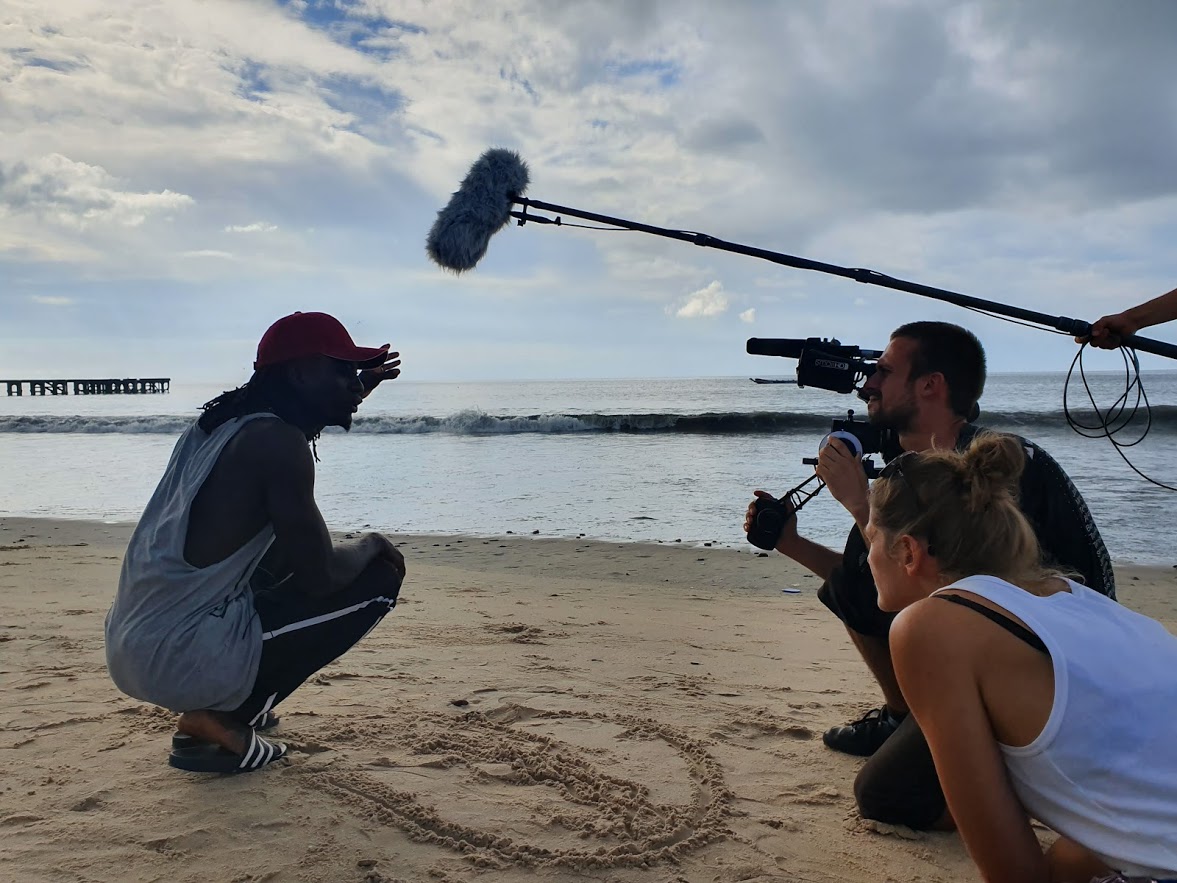 OSTATNIA PROSTA!
Po długiej i owocnej podróży do Gambii, jesteśmy na ostatniej prostej do osiągnięcia celu, jakim jest nagłośnienie problemu. Do skończenia projektu brakuje nam montażu i postprodukcji. W realizację filmu zaangażowało się wiele osób: z branży filmowej, tłumaczy, aktywistów i ekspertów z różnych dziedzin. Czujemy się zobowiązane w stosunku do samych siebie, ale przede wszystkim wobec Gambijczyków, aby dokończyć nasz projekt. Konkretnie zbieramy na:
- montaż
- korekcję barwną
- udźwiękowienie
- tłumaczenia i przygotowanie napisów
- oprawę graficzną
- promocję filmu
Chcemy pokazać Wam film o problemie, o którym nasi bohaterowie sami nie mogą opowiedzieć światu.
CZY KTOŚ KIEDYŚ SŁYSZAŁ O GAMBII?
Gambia to wyjątkowo jaskrawy przykład wyzysku zachodniego wybrzeża Afryki. Jako najmniejszy kraj Afryki i jeden z najbiedniejszych, którego populacja liczy zaledwie 2 miliony mieszkańców, szczególnie odczuwa skutki ingerencji Zachodu i Chin. Swoją wolność spod jarzma kolonializmu Gambia uzyskała najpóźniej i nie cieszyła się nią zbyt długo. 20-letnia dyktatura tyrana Yahya Jammeh pozostawiła niezagojone jeszcze rany. Choć w 2017 r. powiał wiatr długo wyczekiwanej demokracji, Gambijczycy nadal czekają na realne zmiany. Chińskie fabryki mączki rybnej, które eksploatują zasoby morskie i bezkarnie zanieczyszczają ocean, choć powstały za rządów dyktatora, są równie silnie wspierane przez nowy rząd. Właściciele fabryk obiecali mieszkańcom wiele dobrego: setki miejsc pracy, nowe drogi, szeroko pojęty rozwój. Żadna z tych obietnic nie została spełniona. Fabryki przyniosły za to podziały społeczne i widmo niedożywienia.
Śpiewa o tym w języku Mandinka ST - popuarny gambjski raper. W swojej artystycznej krytyce, zarysowując kontekst biedy i migracji, nie pomija chińskiej fabryki w Gunjur. ST również wspiera nasz projekt.
CHIŃSKIE FABRYKI
Większość ryb bonga – podstawowego jak dotąd źródła białka – trafia teraz do fabryk. Przez to ich dostępność na lokalnym rynku jest coraz mniejsza, a ceny ryb idą w górę. Trzeba przy tym pamiętać, że nielicznych stać na mięso, a warzywa i owoce też bywają zbyt drogie dla przeciętnego mieszkańca wsi.
Dodatkowo fabryki zanieczyszczają środowisko w zupełnie niekontrolowany sposób (wpuszczają do oceanu ścieki i emitują toksyczne gazy), co nie tylko oddziałuje na środowisko ale zagraża zdrowiu i życiu mieszkańców, których dostęp do opieki medycznej jest bardzo ograniczony. Fabryki zawłaszczają również ziemię i zagrażają sektorowi turystyki, który generuje aż 30% PKB kraju.
Rybołówstwo to jedyne źródło utrzymania dla wielu Gambijczyków, których dochód szacuje się na zaledwie 2 dolary dziennie. Zatrudnienie w całym sektorze tradycyjnego rybołówstwa: od rybaków po kobiety wędzące ryby i sprzedających je na targu stoi pod znakiem zapytania.
MĄCZKA RYBNA – z czym to się je?
Mączka rybna może brzmieć tajemniczo, ale to po prostu sproszkowana ryba, która stanowi bardzo bogate źródło białka. Do wyprodukowania 1 kg mączki, potrzeba 5 kg świeżych ryb. Mączkę wytwarza się z odpadów, niejadalnych części ryby – niestety chińskie fabryki w Gambii wykorzystują całą, świeżą rybę, pozostawiając mieszkańcom mały procent dostępnych zasobów wybrzeża. Mączka wyprodukowana z gambjskich ryb trafia do Europy i Chin, gdzie stanowi karmę dla zwierząt hodowlanych (szczególnie świń). Swoją drogę najczęściej kończy na stołach konsumentów z Europy. Stosuje się ją również jako pokarm dla ryb hodowlanych w Chinach, które często eksportuje się do Afryki Zachodniej i sprzedaje mieszkańcom po wyższej niż rynkowa cenie.
Opracowany przez Greenpeace raport jasno stanowi, że produkcja mączki rybnej stoi w sprzeczności z koncepcją zrównoważonego rozwoju. Tzw. overfishing, czyli niczym nieograniczony połów, zaburza działanie ekostytemów oceanicznych i skutkuje migracją ryb – czego efektem jest ich brak w dostępnej dla rybaków odległości od brzegu.
DLACZEGO TO TAKIE WAŻNE
Film realizowany jest we współpracy z organizacją Minority Rights Group, działającą na rzecz grup mniejszościowych i praw człowieka na całym świecie. W dobie ksenofobicznych i rasistowskich ataków w Europie, szczególnie ważne jest, aby pochylić się nad przyczynami migracji, zobaczyć, co jest po drugiej stronie Morza Śródziemnego. Zrozumieć mechanizmy, które powodują, że Afrykańczycy decydują się na podróż do Europy, często ryzykowną i bardzo niebezpieczną.
NASI BOHATEROWIE
Paul.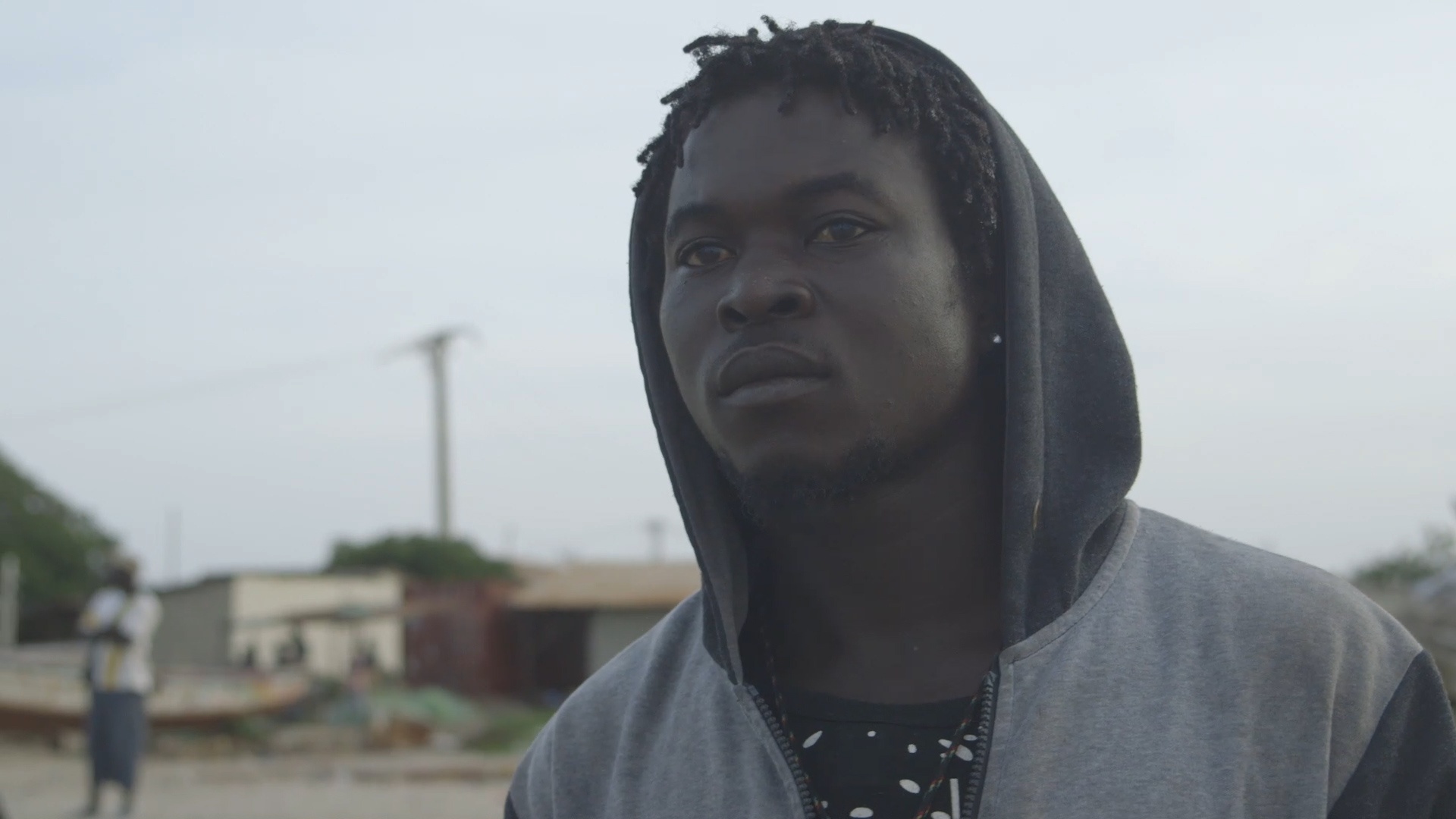 Kryje w sobie historię bardzo trudnej drogi. Ucieczki i powrotu, migracji, której ciężar wciąż nosi na swoich barkach.
Abou.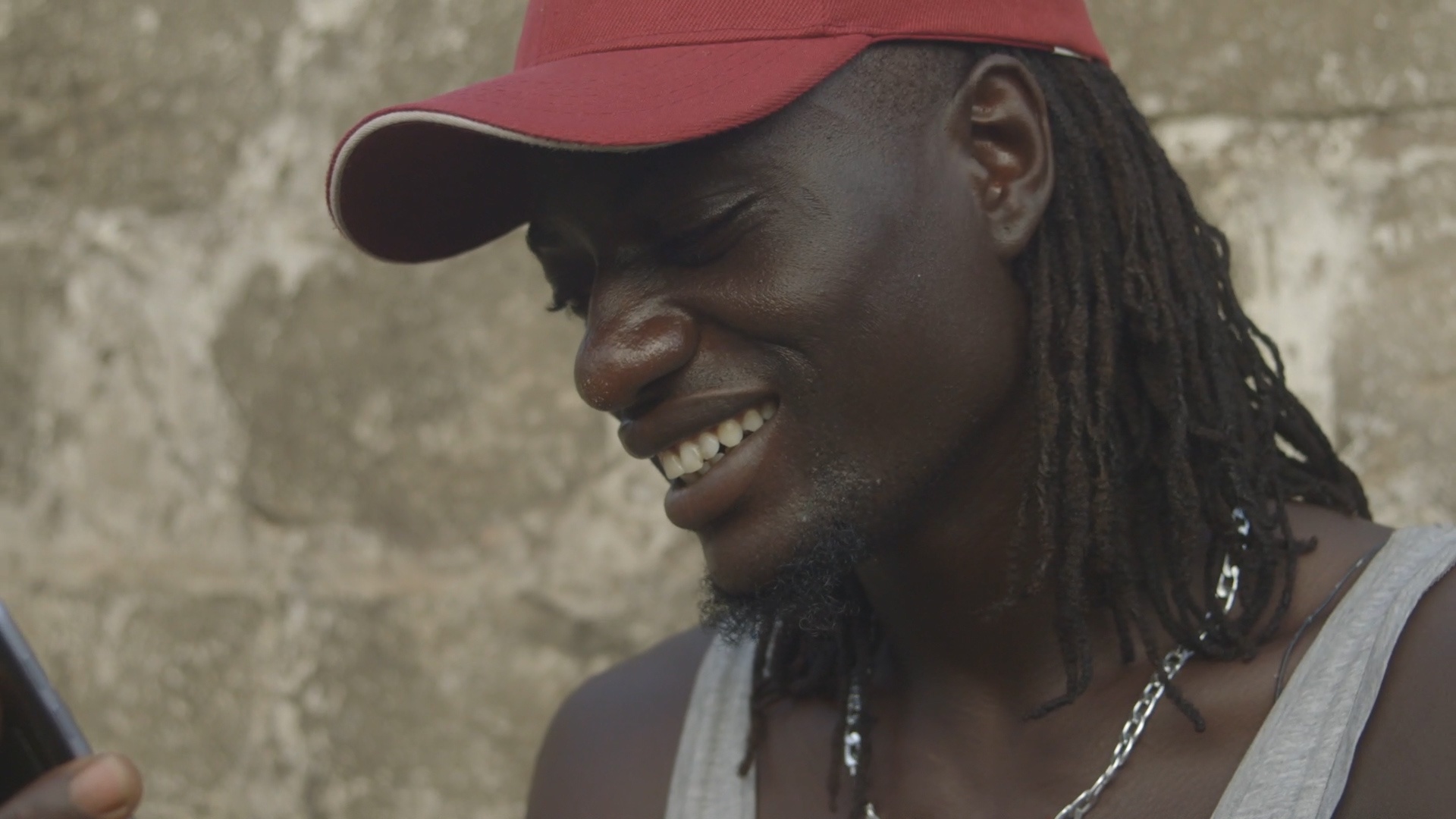 Rybak z miejscowości Bakau. Choć miasto jest wolne od chińskich fabryk, ich działalność jest tutaj silnie odczuwalna. Abou co noc widzi chińskie statki na oceanie, również za dnia, kiedy wypływa na morze swoją małą, drewnianą łodzią. Wrze w nim frustracja i obawa.
Mariama.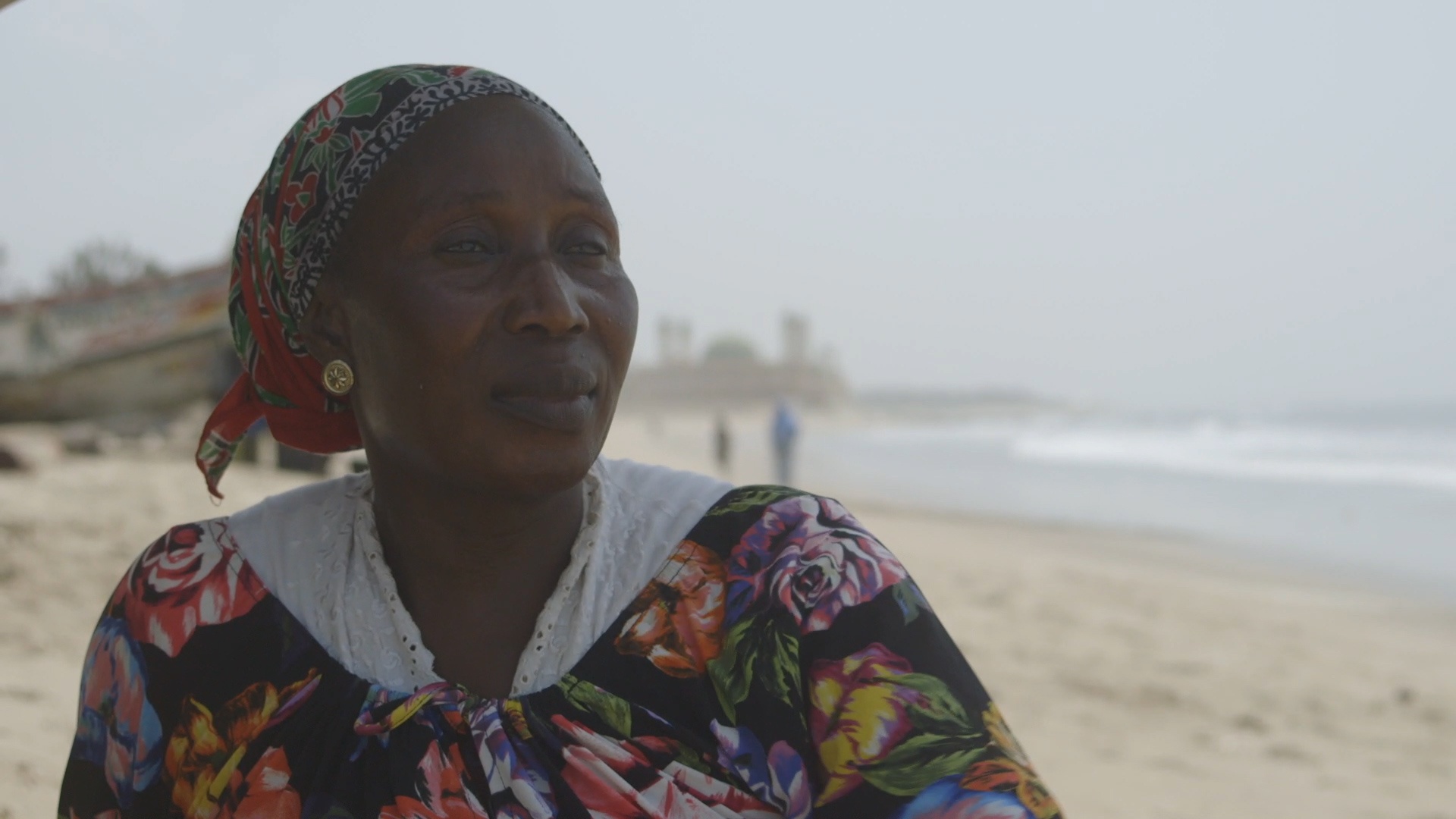 Jak wiele innych kobiet żyje z wędzenia i sprzedaży ryb. To bardzo wyczerpująca praca. Godziny wyczekiwania na łódź w pełnym słońcu, dźwiganie ciężkich wiader, długotrwałe wędzenie i wdychanie dymu. Mariama jest świadomą problemów aktywistką. Uświadamia tych, którzy patrzą tylko krótkowzrocznie.
 
POZNAJMY SIĘ
Gosia Juszczak – reżyserka filmów dokumentalnych, dziennikarka, fotografka, tłumaczka, była obserwatorka praw człowieka na Okupowanych Terytoriach Palestyńskich
Emilia Pluskota – antropolożka kultury, fotografka, ekspertka od kultury Gambii. Zainteresowana szczególnie problematyką Afryki Zachodniej, w której regularnie prowadzi badania terenowe.
Filip Drożdż – wielokrotnie nagradzany autor zdjęć filmowych, operator kamery
Igor Kłaczyński – dźwiękowiec, twórca muzyki filmowej, członek Stowarzyszenia Filmowców Polskich
Mustapha Manneh – fixer i tłumacz. Gambijski dziennikarz i aktywista środowiskowy. Koordynator "Their Voice Must Be Heard", stowarzyszenia przeicwdziałającego degradacji środowiska. Współpracuje z międzynarodowymi mediami, np. The Guardian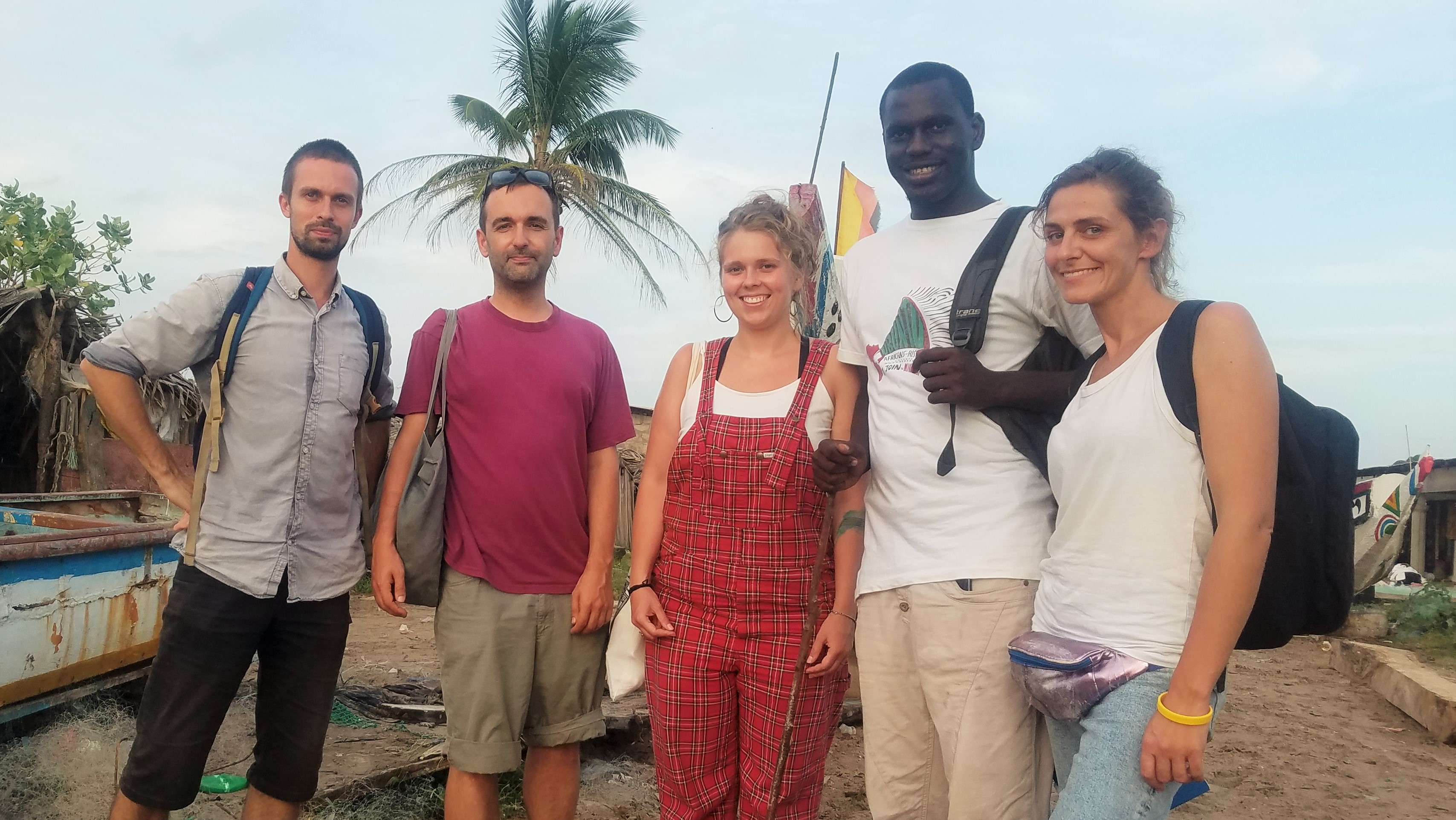 WSPIERAJĄ NAS

English below:
WHAT IS IT ABOUT?
After 5 weeks of shooting, we are seeking to fund editing and post production of our documentary film about the Chinese fishmeal factories that exploit the Gambian coast and deprive Gambians of the bonga fish – their primary source of protein. 
A LOOK FROM WITHIN
The "smiling coast" - as Gambians call their country - gets a bit less smiley when confronted with exploitation of its marine resources, degradation of the environment, corruption and hardships it creates in people's daily lives. We wanted to understand the issue first and this could only be done by living inside the community, being close to the people. We held hours-long conversations over attaya, spent weeks in people's homes, fishing ports and villages, before we even started shooting. Many joyful moments, as well as challenges we've learned from. But most importantly, we met courageous people who let us into their lives and shared some very tough experiences. Their stories deserve to be heard.
THE FINAL STRETCH!
After spending over a month in the Gambia, with the support from Minority Rights Group, the last stage that awaits us is editing and postproduction and we still need the funds! That's why we are hoping for your support. Many film professionals, experts and translators have committed to the film. More precisely we need to finance:
- editing
- color grading
- sound postproduction
- translations
- graphic design
- film promotion
We want to raise awareness on the problem that affects the entire West Africa Region. We feel responsible towards the community and towards our characters to complete the film as soon as possible.
EVER HEARD ABOUT THE GAMBIA?
The Gambia is one of many examples of the exploitation of the West Bank of Africa. As the smallest African country and one of the poorest, whose population is only 2 million, it is particularly affected by the influence of the West and China. Gambia gained freedom from the yoke of colonization as one of the last African countries and did not enjoy it for long. After a 20-year dictatorship of the tyrant Yahya Jammeh, a short breath of democracy can be felt, but Gambians still await real chage. Chinese fishmeal factories began to appear on the coast during the dictatorship era, but are equally suported by the new government.
ST, a popular Gambian rapper, well depicts the Gambian reality. In his artistic criticism, while outlining the context of poverty and migration, he does not ignore the Chinese factory in Gunjur. ST also supports our project.
CHINESE FACTORIES
Most bonga fish - the primary source of protein so far - now goes to the factories. Fishing is the only source of income for many Gambians, whose livelihood is estimated at just $ 2 a day. Only few can afford meat, even vegetables and fruits can be too expensive for the average villager. Until now it was the fish that was the cheapest and most accessible source of protein, access to which is increasingly difficult. Prices are inexorably going up, and the factories are taking away the opportunity to work. Factories exploit Gambian waters, appropriate the land, pollute the ocean, generate toxic smoke that prevents healthy breathing on the coast. The factory owners promised the Gambians many things in exchange - hundreds of jobs, new roads, development in general. Unfortunately, none of these promises were fulfilled. Instead, the factories brought social divisions, increased malnutrition, environment degradation. Untreated waste released to the se and to the air threatens the health and life of residents who do not have access to proper medical care.
FISHMEAL - WHAT THE HECK IS THIS?
As misterious as it may sound, fishmeal is powdered-up fish, used to feed pets, pigs and poultry, as well as fish in artificial aquaculture in Europe and China. Normally it is made from fish waste, however in West Africa, Chinese corporations use the entire fish. This, according to Greenpeace, is highly unsustainable, threatening both food security in the region, as well as marine life in the ocean. The recent Greenpeace report titled "A Waste of Fish" explains the issue in detail.
WHY IT IS SO IMPORTANT?
The film is made in cooperation with the Minority Rights Group, acting for the benefit of minority groups and human rights around the world. In an era of xenophobic and racist attacks in Europe, it is especially important to consider the causes of migration, see what is on the other side of the Mediterranean. Understand the mechanisms that make Africans travel to Europe, often risky and very dangerous.
OUR PROTAGONISTS
Paul.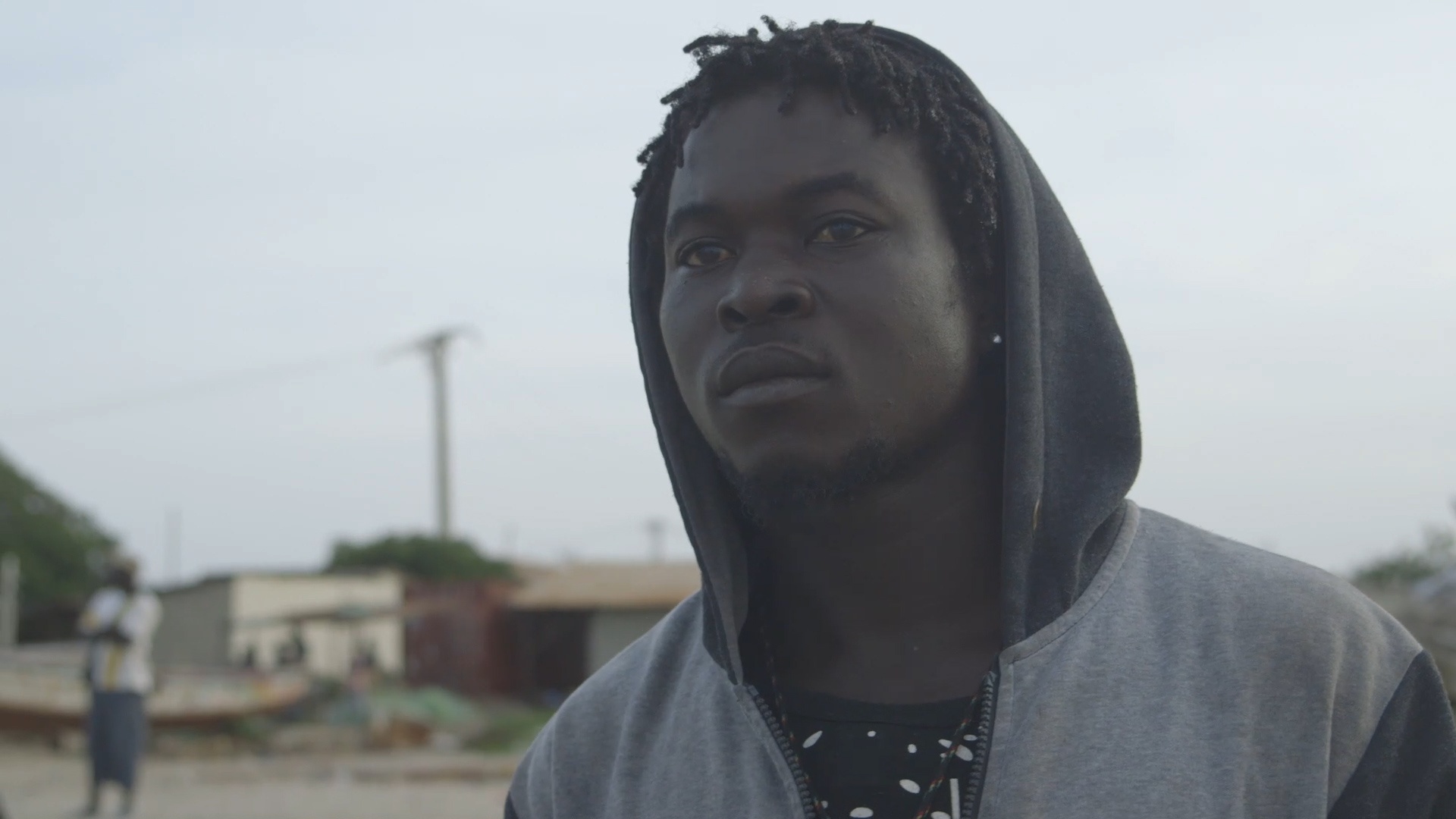 He experienced a difficult path. Escape and return, a story of migration which he still caries on his shoulders.
Abou.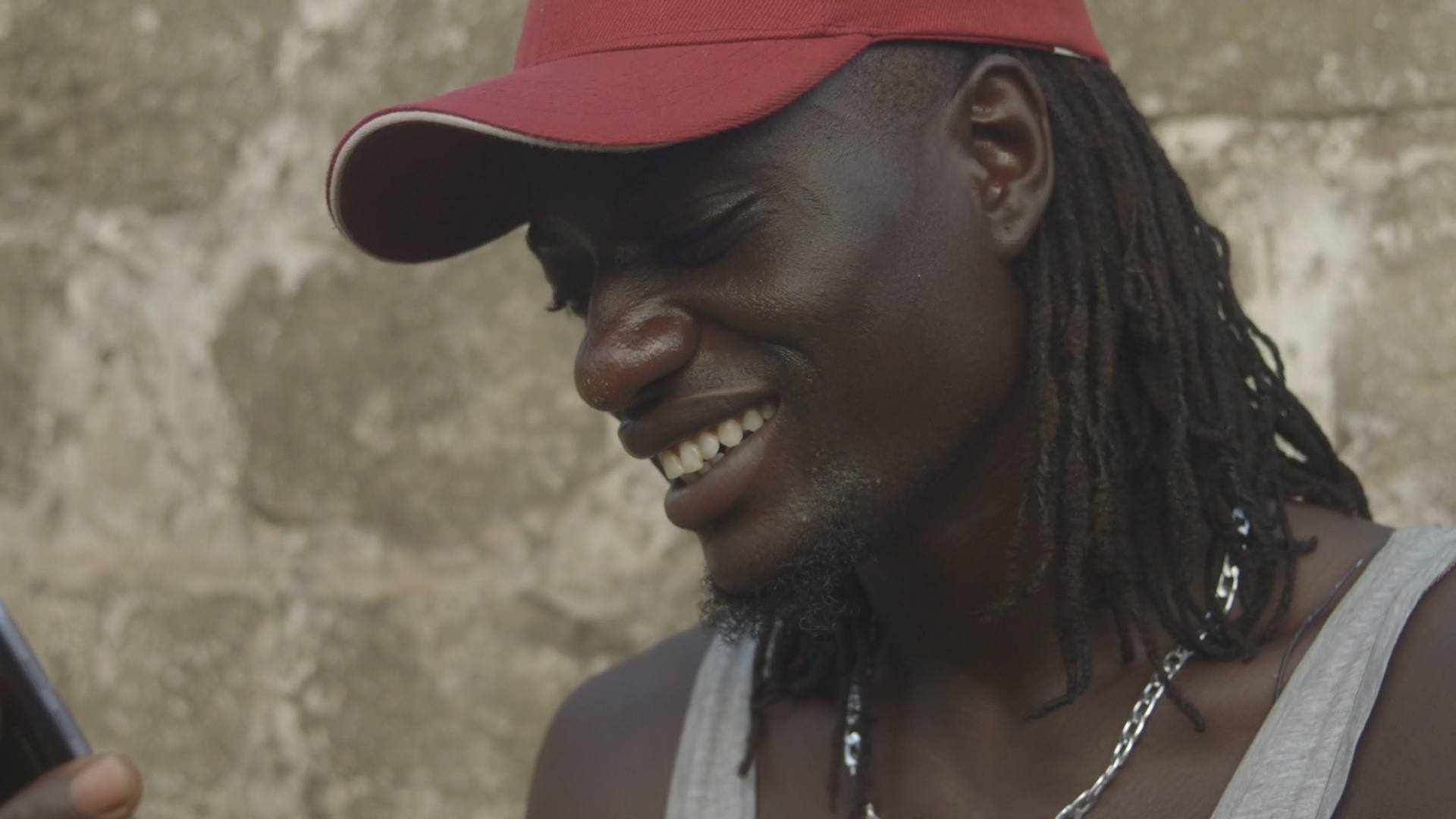 Bakau fisherman. Although the city is free from Chinese factories, their activity is strongly felt here. Every night Abou sees Chinese ships in the ocean, also during the day when he sets out to sea with his small wooden boat. Frustration and fear became part of his daily life.
Mariama.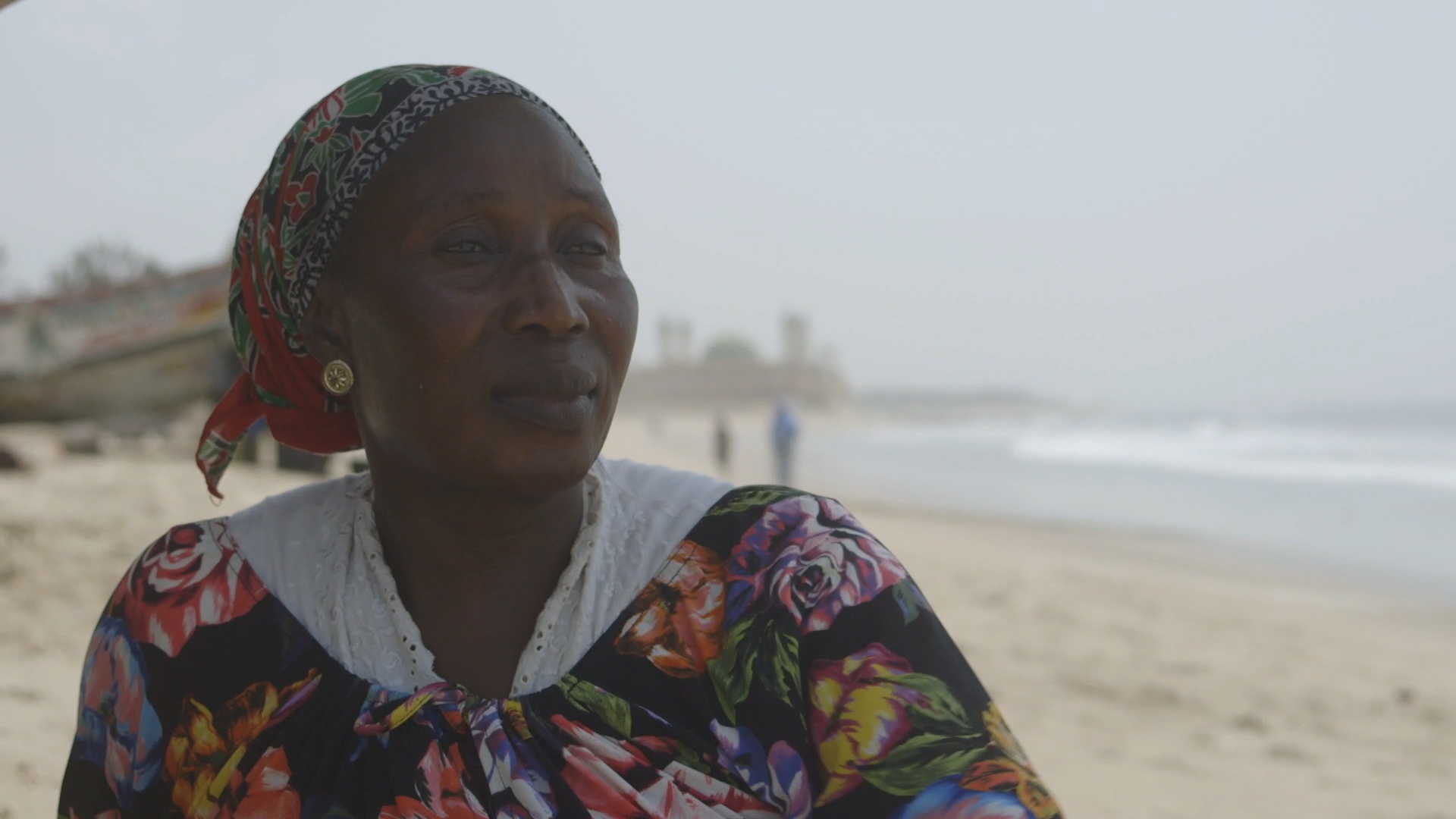 Like many women, she earns her living from smoking and selling fish. It's an exhausting work. Hours of waiting for the boat in the sun, carrying heavy buckets, inhaling smoke. Mariama is a conscious activist. She raises awareness of those who focus of short-term benefits.
ABOUT US
Gosia Juszczak - documentary film director, journalist, translator, Human Rights advocate, former Human Rights observer in the West Bank
Emilia Pluskota - anthropologist of culture, photographer, Gambian culture expert. Mostly interested in the region of West Africa.
Filip Drożdż - director of photography
Igor Kłaczyński - sound designer, musician, member of Polish Film Association
Mustapha Manneh - fixer, translator, environmental activist, coordinator of "Their Voice Must Be Heard", worked with international media such as The Guardian.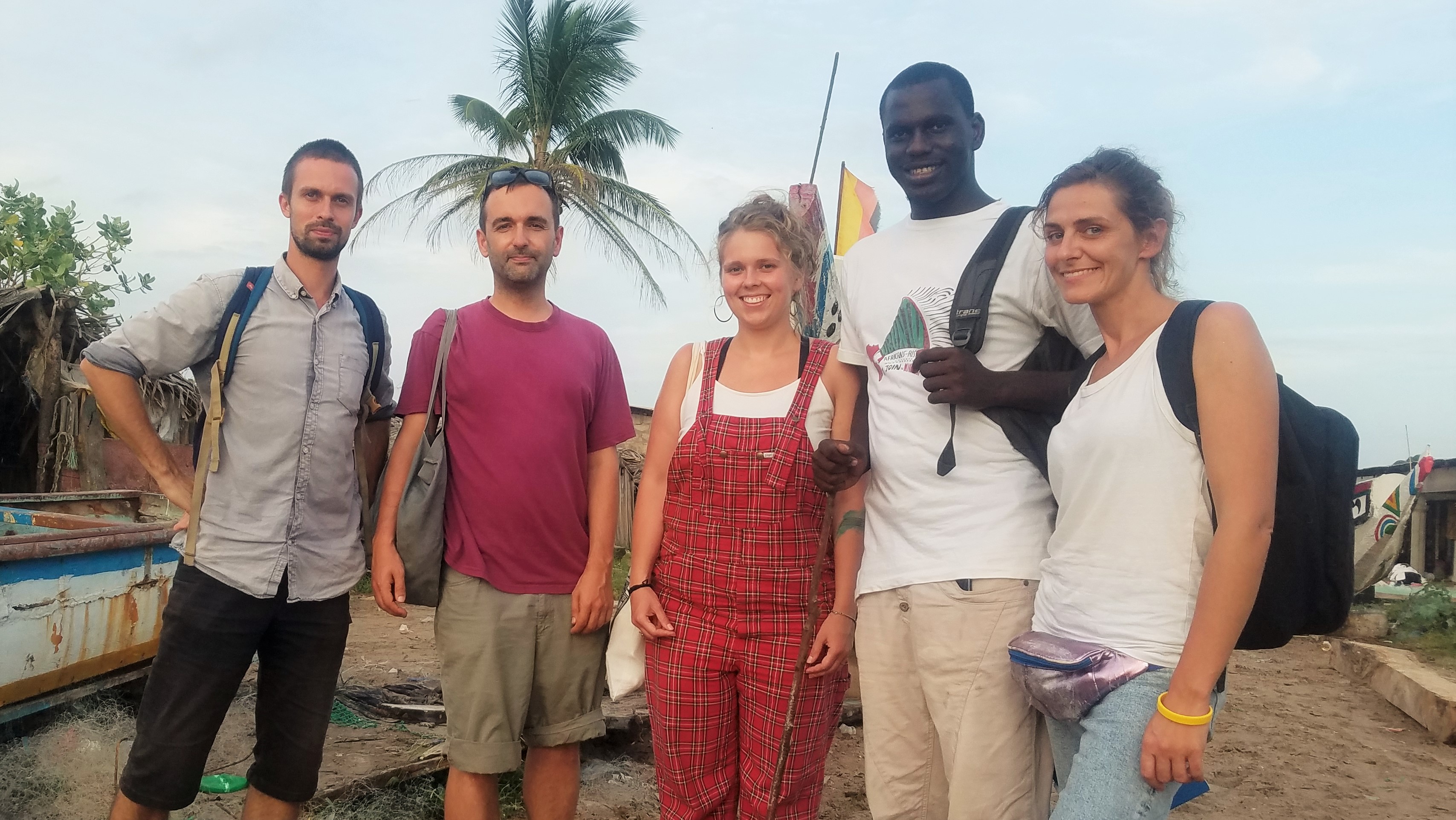 OUR PARTNERS

The world's first card for receiving payments. The Payment Card.
The world's first card for receiving payments. The Payment Card.
Find out more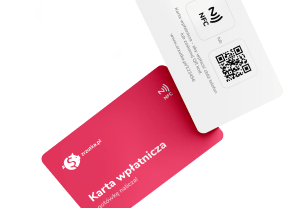 Buy and support whip-rounds.
Novelty! Now you can support the whip-round by adding a awards / offers yourself. You sell and the funds go directly to the whip-round, helping is so easy - read more.
Buy and support whip-round
This whip-round does not have any offers / rewards!