id: bhgmym
Tratwa for Ukraine
Tratwa for Ukraine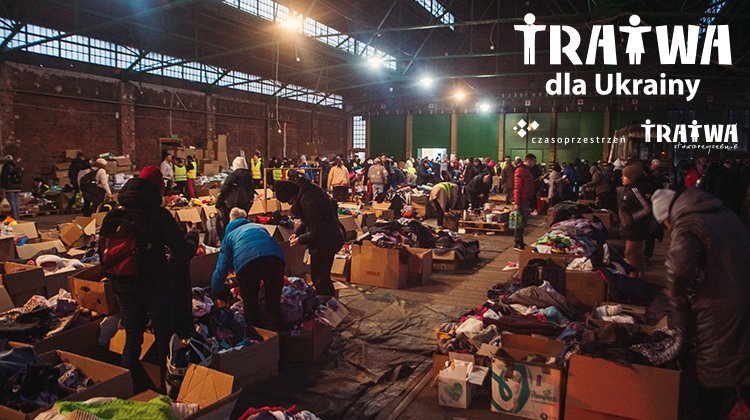 of 50 000 zł (≈ 10 616 €)
Donate
Zrzutka.pl does not charge any commission
The time has come to summarize the first month of our aid activities for refugees under the "Tratwa for Ukraine" action .

First, some numbers :

- in total, we were visited by over thousand people in need (on average from to per day),

- we have gotten over tons of gifts from private individuals, schools, organizations and companies,

- about people from all over the world (including Poland , Ukraine , Brazil , France , Germany and Argentina ) have already engaged in volunteering;

Throughout this period, there were also cultural events in Czasoprzestrzeń (e.g. concerts , workshops , or performances ), during which it was possible to support the action . For a few days, we have had a fundraiser to which you can pay money. The collected funds will be used to purchase the most necessary items (hygiene and household stuff, food ...), so we cordially invite you to donate and share the link :https://zrzutka.pl/en/bhgmym

During this month we met with an enormous wave (or even tsunami ) of people's goodness . It is thanks to you and your support that we are able to provide refugees with basic needs .

We wholeheartedly thank you for all the supplies you bring, the financial support, and the help you bring. You are the real HEROES

Read more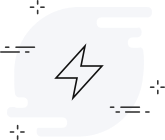 There are no updates yet.
Description
23.02.2022 
"In the afternoon, the children came back from school, ate lunch prepared by their mother, played outside for a while, and then started doing their homework. In the meantime, Dad came home from work and he and his wife cleaned the house. In the evening, the family had dinner together, the parents put the children to bed, not forgetting about the fairy tale and kisses in the forehead for goodnight..."
Some are more fortunate and manage to get abroad. More than 2 million refugees have already arrived in Poland - mainly mothers, children and the elderly. Many of them have already lost their homes, and the money they owned has largely lost value - they have been left with nothing.
Listen to Giselly our volunteer from Brasil!
The Centre for Disasters and Elemental Disasters TRATWA conducts the "Raft for Ukraine" campaign in Wrocław, Poland. On the initiative of the association, in the old tram depot, which for 5 years has been operating as the Center for Academic Culture and Local Initiatives "Czasoprzestrzeń", a free supermarket for refugees from Ukraine was created.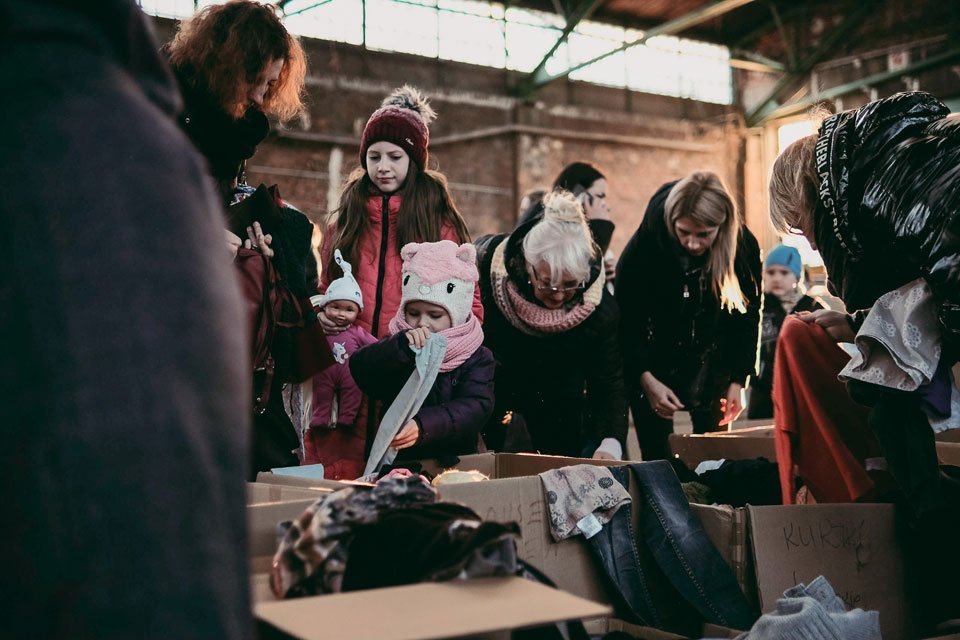 From Monday to Friday from 12:00 to 18:00, those in need can come there and choose the products they need. There they will receive: food, hygiene items, as well as clothing and articles for children. In addition, thanks to donors, regular transports depart from "Czasoprzestrzeń":
-articles useful in shelters where refugees are staying,  
-medical supplies for hospitals in Ukraine,
-articles needed at the Humanitarian Aid Centre in Shegini, Ukraine,
-military equipment.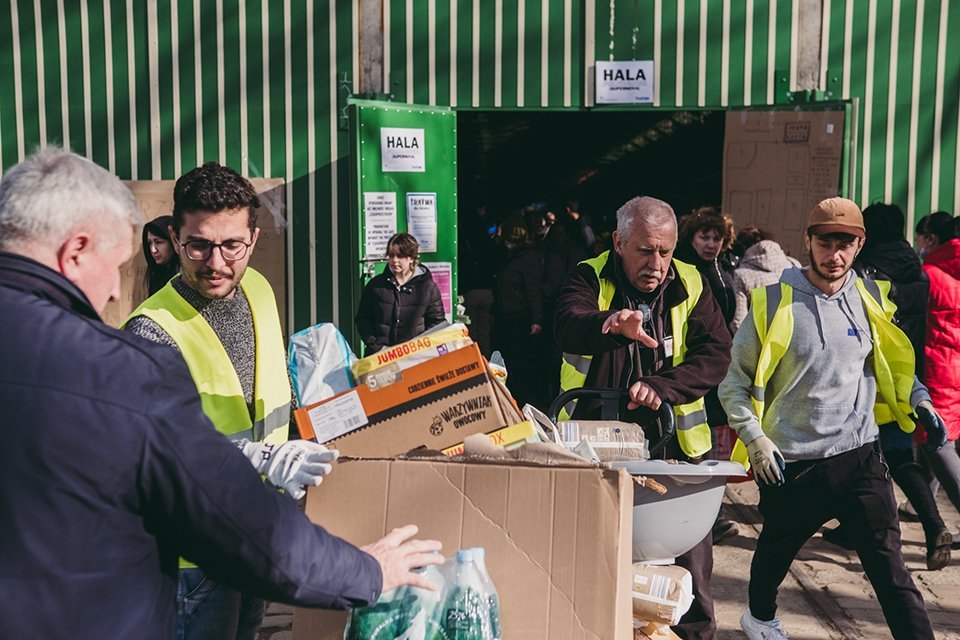 The action "Tratwa for Ukraine" is driven by people with good hearts. Thanks to donors, we can help refugees both in Wrocław and people who have stayed in Ukraine. More than 800 people from all over the world have already joined the group of volunteers.
Check out our FB page and see how we function today. TRATWA | Facebook
The world's first Payment Card. Your mini-terminal.
The world's first Payment Card. Your mini-terminal.
Find out more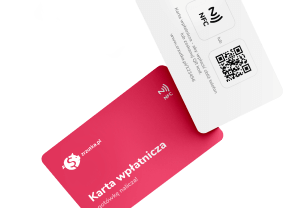 Our users created
865 870 whip-rounds
and collected
768 490 221 zł
What are you collecting for today?