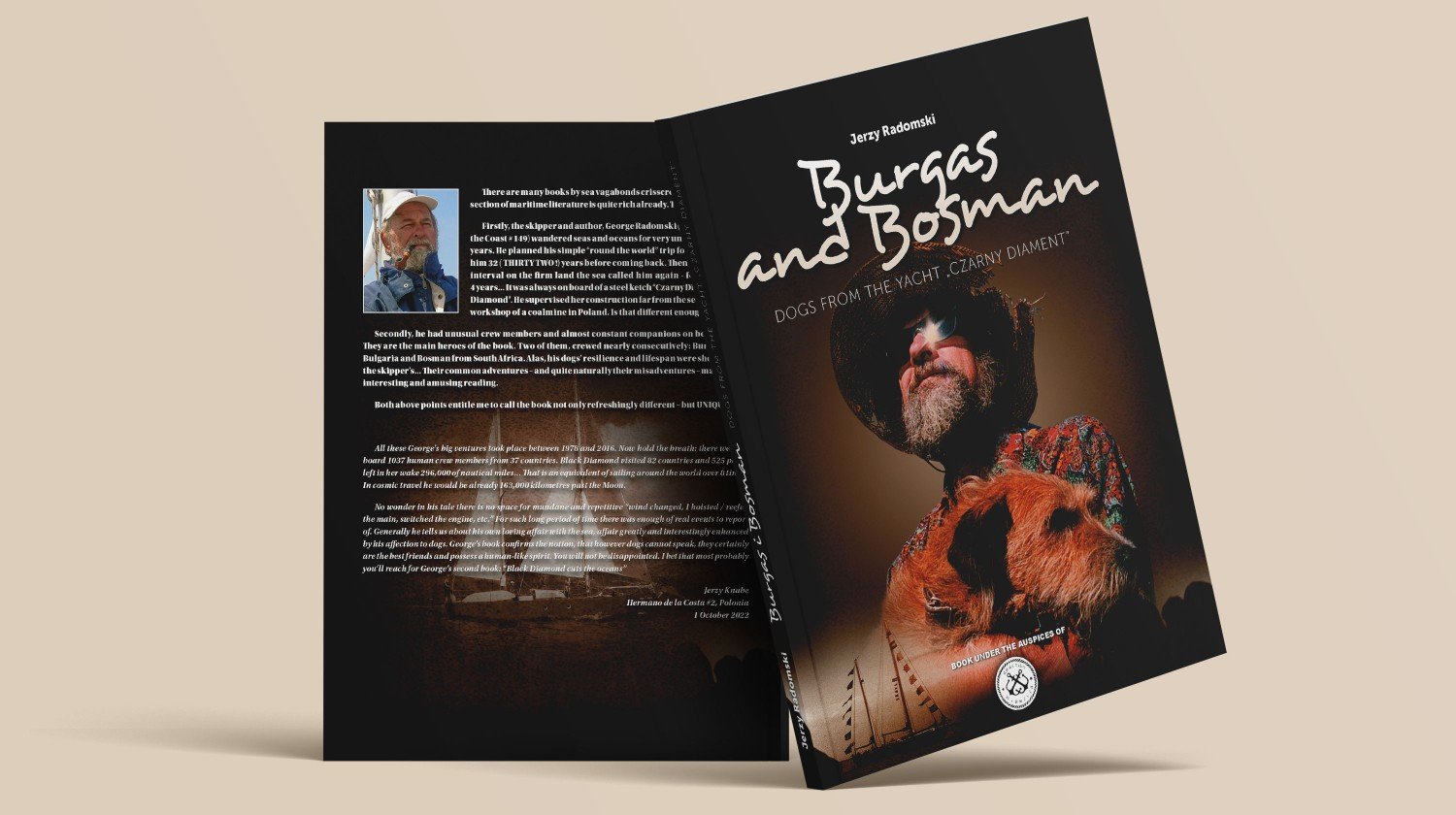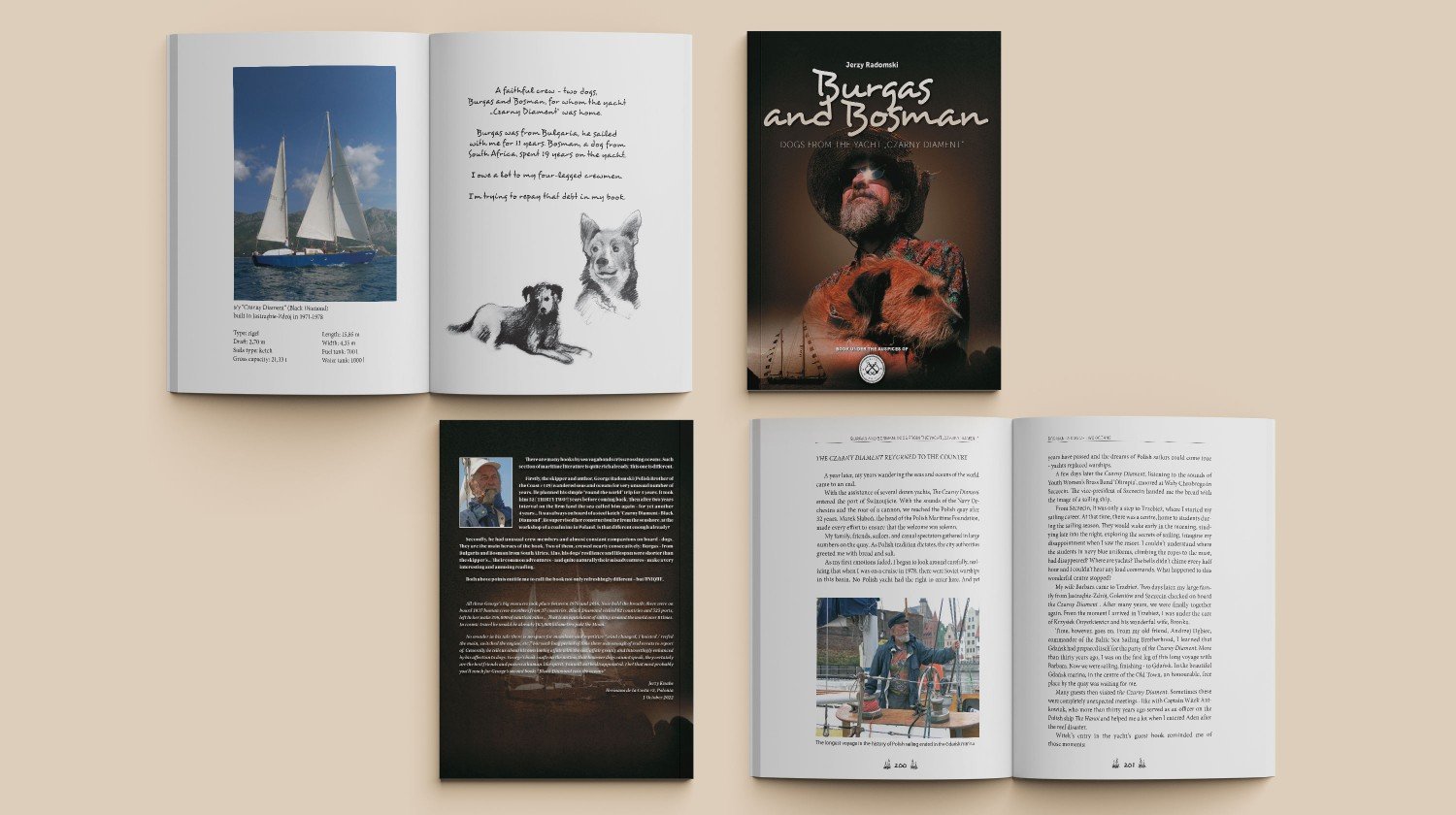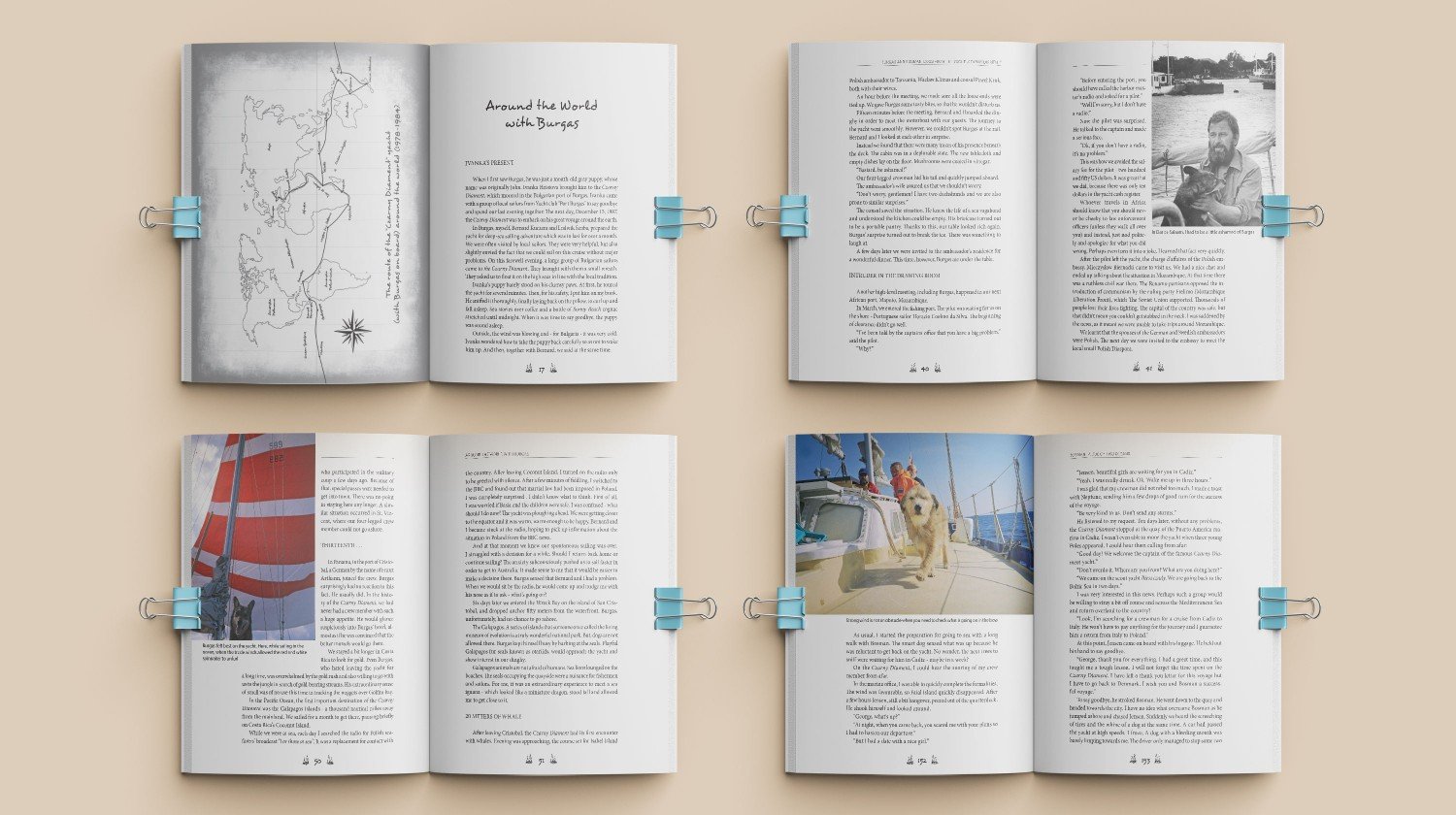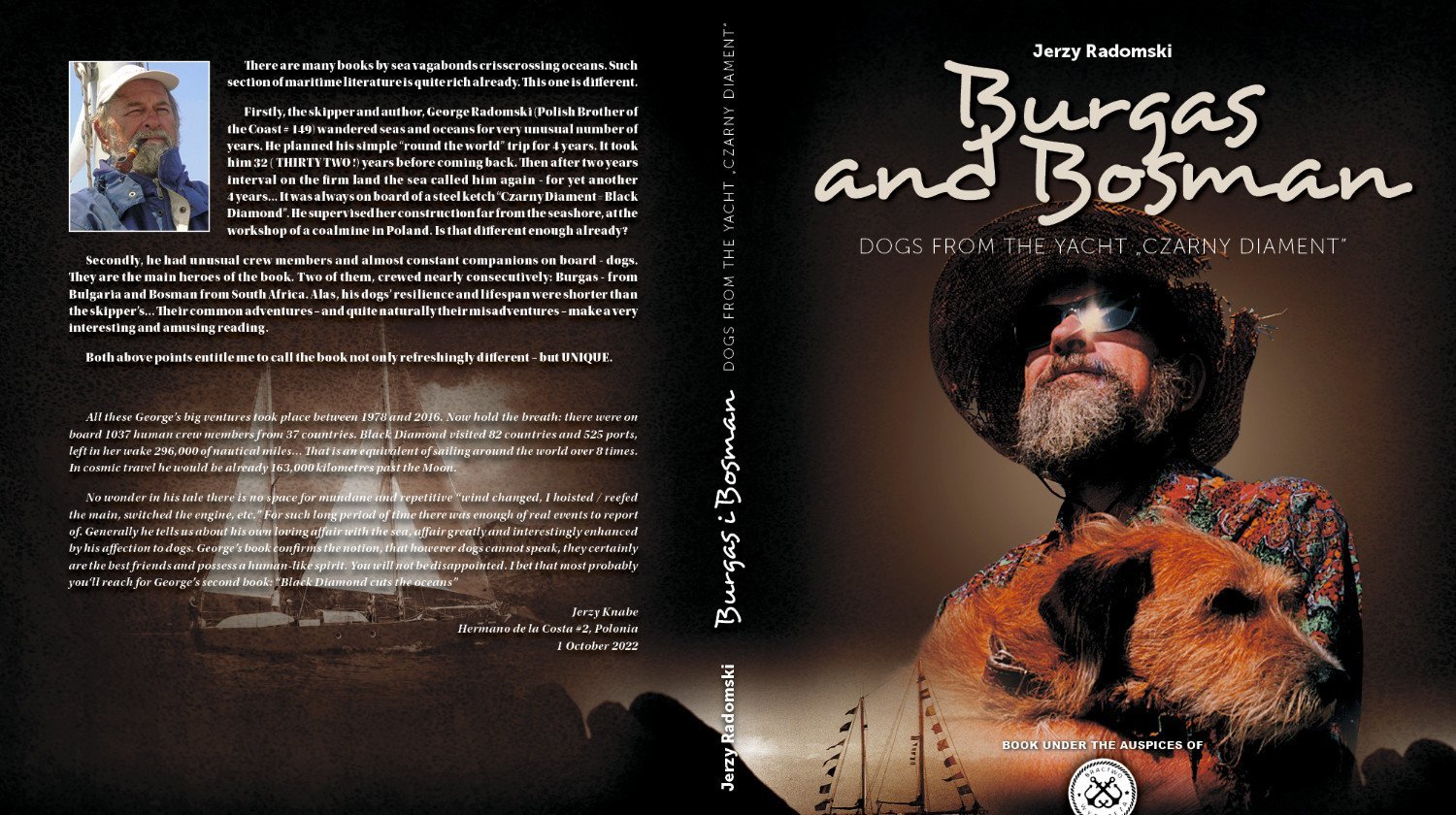 id: dy6wcp
Burgas and Bosman, dogs from the yacht "Czarny Diament" - wydanie książki i e-booka
Burgas and Bosman, dogs from the yacht "Czarny Diament" - wydanie książki i e-booka
Our users created 937 660 whip-rounds and collected 929 326 876 zł
What are you collecting for today?
Description
"Burgas and Bosman, dogs from the yacht "Czarny Diament" - wydanie książki i e-booka
Autorem polskiej książki "Burgas i Bosman, psy z Czarnego Diamentu" jest kapitan Jerzy Radomski – on i jego jacht zajmują ważne miejsce w historii polskiego żeglarstwa. W czasie wieloletniej żeglugi najwierniejszymi załogantami kapitana były dwa psy – Burgas, pies z Bułgarii, przeżył na pokładzie jachtu 11 lat, w tym czasie odbył rejs dookoła świata, jego następca, Bosman, pochodził z Republiki Południowej Afryki i żeglował z Kapitanem lat… 19. Przygody tych dwóch psów są treścią książki, która doczekała się dwóch wydań. Teraz przyszedł czas na angielskie tłumaczenie. Burgas i Bosman byli często wspominani przez uczestników rejsów na "Czarnym Diamencie" - żeglarzy z różnych stron świata. To oni pierwsi oni upominali się o angielskie tłumaczenie, potem dołączyli polscy czytelnicy, którzy chcieli, by psie przygody na morzu poznali także ich krewni i przyjaciele w Wielkiej Brytanii, Irlandii, Australii...
Książkę objęło patronatem stowarzyszenie Mesa Kaprów Polskich, należące do międzynarodowej żeglarskiej organizacji Hermandad de la Costa, które m.in. kultywuje braterstwo ludzi morza.
Autorkami tłumaczenia jest rodzina kapitana – siostra: Danuta Radomska-Filipek i siostrzenica: Aleksandra Filipek.
Jest plan, by opublikować przynajmniej 500 egzemplarzy książki i e-book. Pieniądze potrzebne są na opłacenie dalszych etapów przygotowania wydania papierowego i e-booka, czyli składu komputerowego, angielskiej korekty oraz druku – jest to kwota 20 tysięcy złotych.
Dorota Kobierowska-Dębiec,
redaktor wydania
_ _ _ _ _ _ _ _ _ _ _
There are many books by sea vagabonds crisscrossing oceans. Such section of maritime literature is quite rich already. This one is different.
Firstly, the skipper and author, George Radomski (Polish Brother of the Coast # 149) wandered seas and oceans for very unusual number of years. He planned his simple "round the world" trip for 4 years. It took him 32 ( THIRTY TWO !) years before coming back. Then after two years interval on the firm land the sea called him again - for yet another 4 years… It was always on board of a steel ketch "Czarny Diament = Black Diamond". He supervised her construction far from the seashore, at the workshop of a coalmine in Poland. Is that different enough already?
Secondly, he had unusual crew members and almost constant companions on board - dogs. They are the main heroes of the book. Two of them, crewed nearly consecutively: Burgas - from Bulgaria and Bosman from South Africa. Alas, his dogs' resilience and lifespan were shorter than the skipper's… Their common adventures – and quite naturally their misadventures – make a very interesting and amusing reading.
Jerzy Knabe Hermano de la Costa #2,
Polonia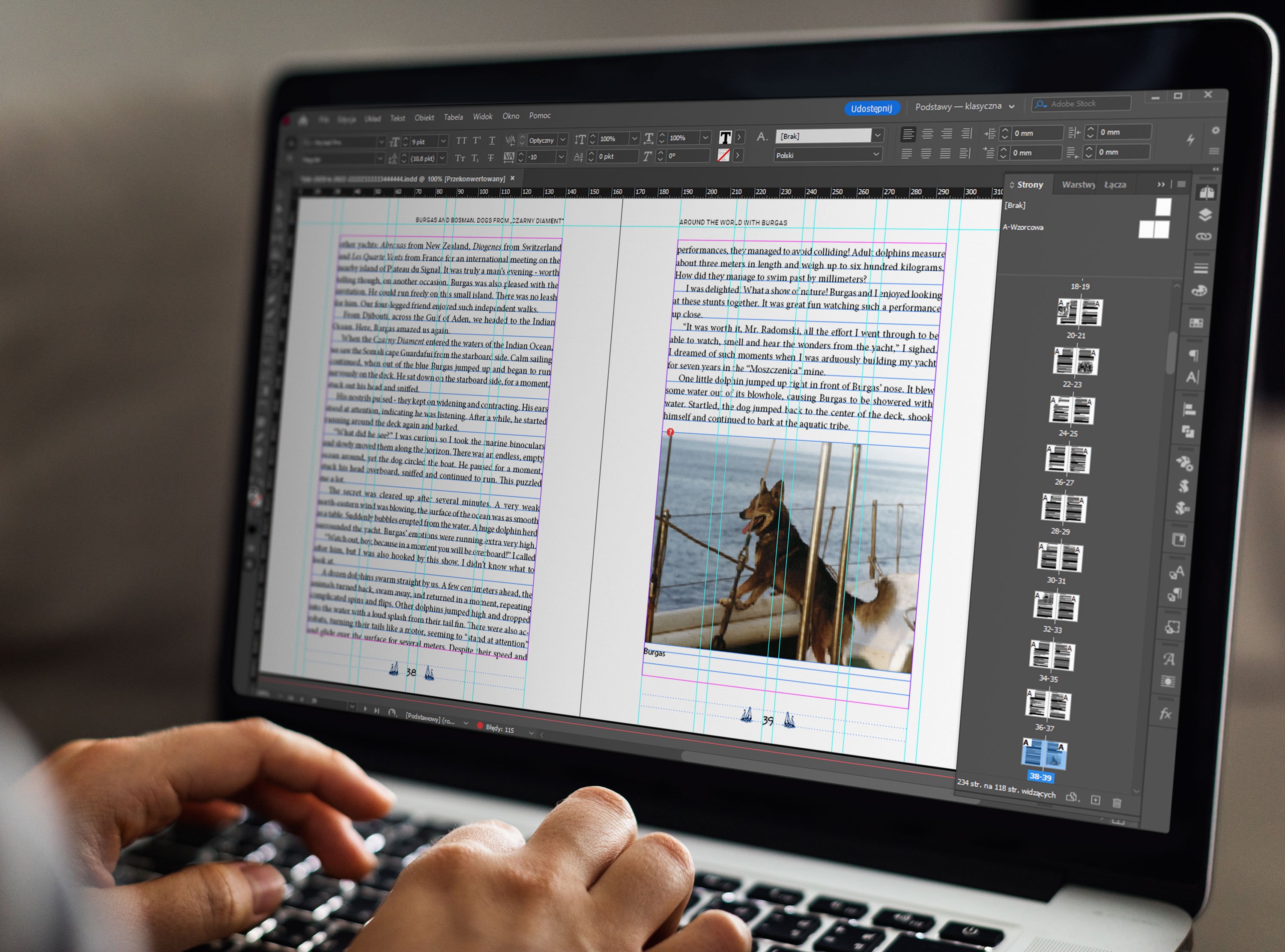 The world's first Payment Card. Your mini-terminal.
The world's first Payment Card. Your mini-terminal.
Find out more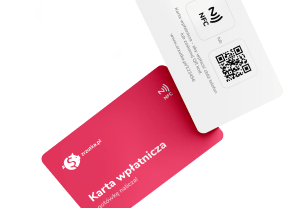 Buy and support whip-rounds.
Novelty! Now you can support the whip-round by adding a awards / offers yourself. You sell and the funds go directly to the whip-round, helping is so easy - read more.
Buy and support whip-round
Active created by organizer: