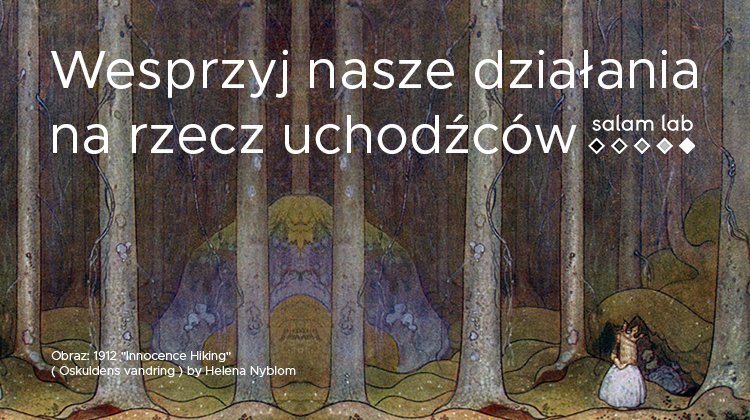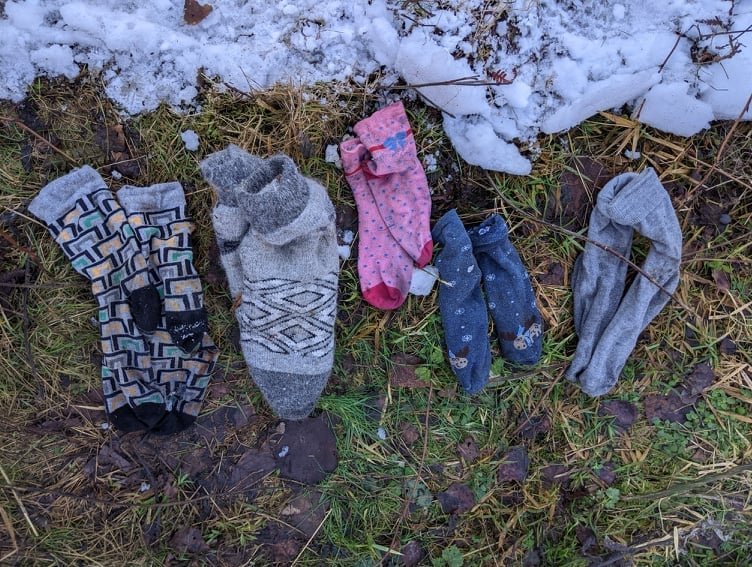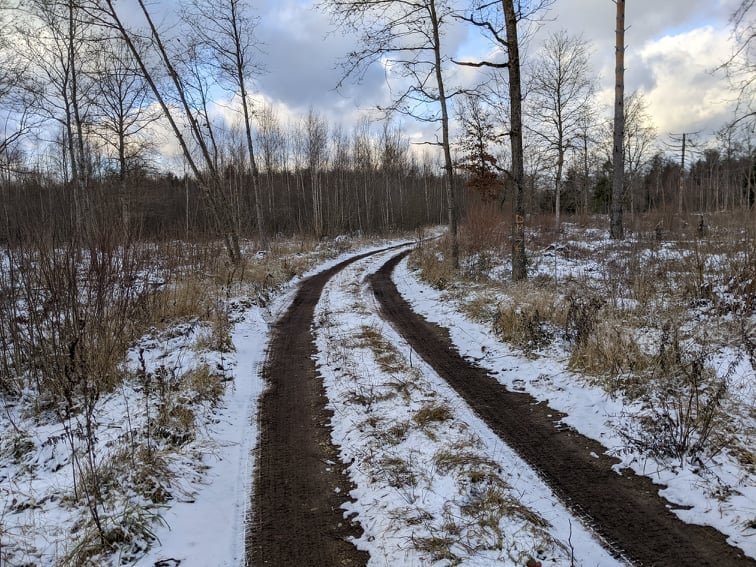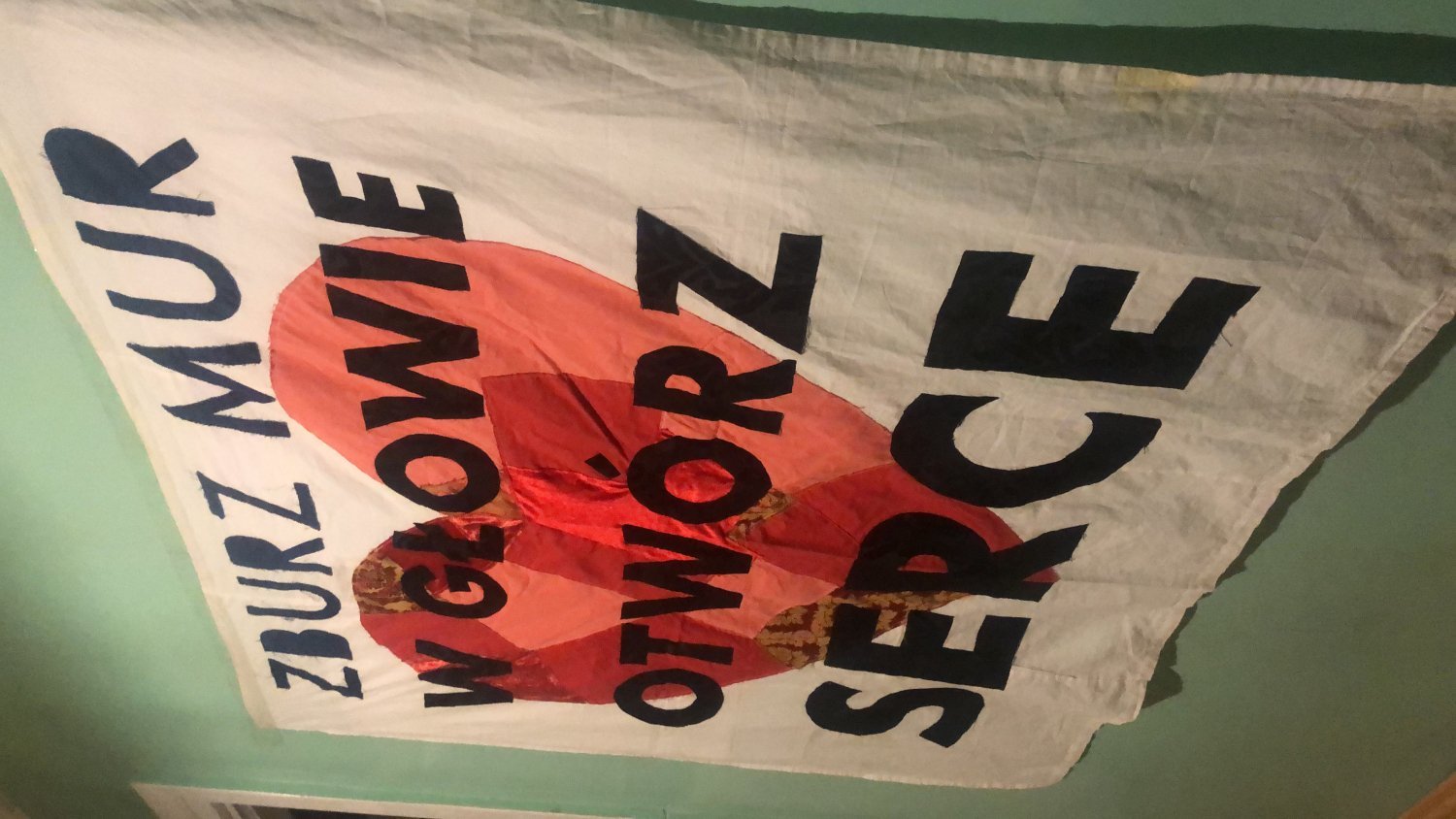 id: bxx9xz
Działaj z nami na rzecz uchodźców. Wspieraj Salam Lab | Laboratorium Pokoju
Działaj z nami na rzecz uchodźców. Wspieraj Salam Lab | Laboratorium Pokoju
Our users created 912 312 whip-rounds and collected 874 265 396 zł
What are you collecting for today?
Description
Działamy na rzecz budowy otwartego społeczeństwa i pomocy ofiarom prześladowań, konfliktów i przestępstw z nienawiści. Realizujemy duże projekty edukacyjne i medialne. Chcemy pokazywać i uczyć, że świat nie jest czarno-biały. Że są możliwe dobre rozwiązania.
Od sierpnia 2021 zaangażowaliśmy się w działania Grupy Granica. Jako Salam Lab stworzyliśmy Punkt Interwencji Kryzysowej przy granicy polsko-białoruskiej. Nasi pracownicy i wolontariusze pracują w bazie dzień i noc. W każdej chwili gotowi są wyjechać na interwencje i pomóc osobom, które utknęły w polskim lesie. Zapewniamy im ciepłe ubrania, posiłek i pomoc prawną.
Od 24 lutego jesteśmy aktywni w Krakowie, gdzie realizujemy bezpośrednio trzy projekty: Punkt Pomocy na ul. Radziwiłłowskiej 3, w którym wsparliśmy ogółem ponad 20 tysięcy osób (dzięki wsparciu noclegowemu, mieszkaniowemu czy informacyjnemu); projekt wsparcia społeczności romskiej uciekającej z Ukrainy (wsparliśmy ponad 200 osób należących do tej mniejszości) oraz SPA na ul. Radziwiłłowskiej 3 - Społeczną Przestrzeń Aktywną - gdzie realizujemy projekty artystyczne, edukacyjne i integracyjne.
Tylko tyle i aż tyle. 
Wolontariusze Grupy Granica z rodziną z Syrii na pograniczu | fot. Iwo Łoś
Praca w bazie to również praca magazynowa, gotowanie oraz rozmowy z mieszkańcami regionu. Koszty utrzymania bazy ciągle rosną, a opłacamy je tylko z darowizn, które otrzymujemy. Organizujemy również pomoc dla osób w ośrodkach dla cudzoziemców.
Relacje z naszych interwencji możecie obserwować na Facebooku i Instagramie Salam Lab (@SalamLabPL), gdzie piszemy i edukujemy o kryzysie humanitarnym na pograniczu polsko-białoruskim.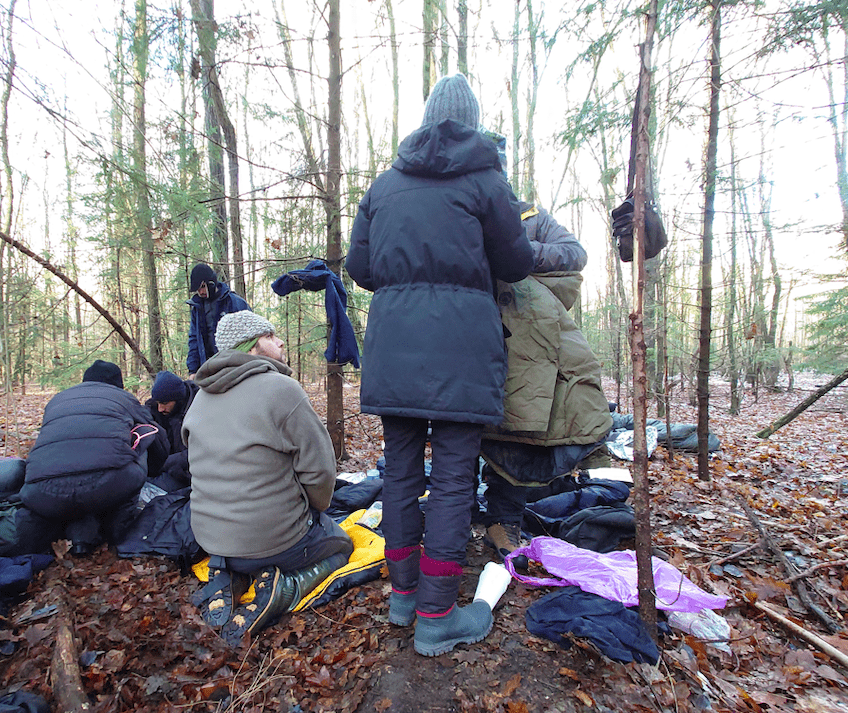 Wolontariusze Salam Lab z grupą Syrii na pograniczu | fot. Ela Kramarczyk
***
Wasza pomoc jest również bardzo potrzebna do wsparcia naszych działań edukacyjnych i medialnych. 
Wspieramy mieszkańców przygranicza, prowadzimy lekcje o migracjach w szkołach, warsztaty antydyskryminacyjne oraz organizujemy spotkania informacyjne dla dorosłych o obecnej sytuacji.
***
Nasze działania na pograniczu realizujemy w ramach Grupy Granica. Grupa Granica to koalicja kilkunastu organizacji pozarządowych, które od wielu lat działają na rzecz migrantek i migrantów i wraz z nimi, a także zespołów dokumentalnych, badawczych i prawniczych.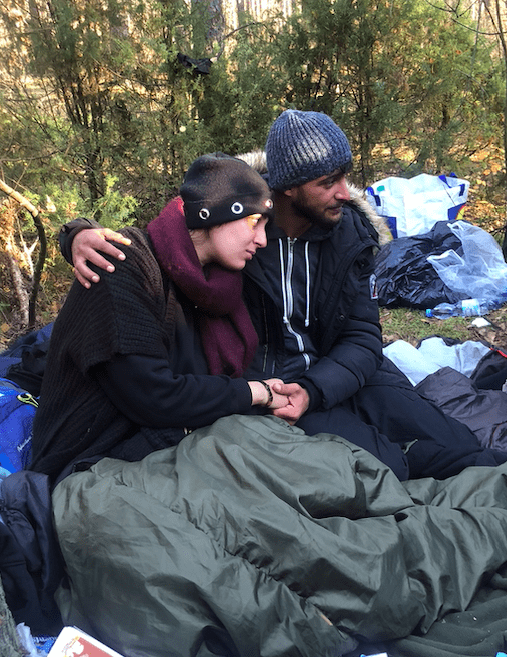 Para uchodźców z Syrii, Husein i ciężarna Sara | fot. Karol Wilczyński
***
Pomóż nam pomagać. Jesteśmy wdzięczni za każdą wpłatę.
Możesz również dokonać wpłaty bezpośrednio na konto naszego Stowarzyszenia:
STOWARZYSZENIE LABORATORIUM DZIAŁAŃ DLA POKOJU
57114020040000310281923774
***
NA CO ZBIERAMY PIENIĄDZE?
- jedzenie i najpotrzebniejsze rzeczy przekazywane migrantom przy granicy;
- działania edukacyjne na temat migracji przymusowej;
- logistykę: przejazdy, komunikację, sprzęt potrzebny w naszej pracy;
- działania informacyjne i medialne;
- codzienną pracę tych, co w terenie i tych, co przy biurkach,
- budowanie sieci trwałej pomocy dla migrantów i uchodźców w Polsce,
***
Jeżeli nie jesteś w stanie wspomóc nas finansowo, może chcesz dołączyć do zespołu naszych wolontariuszy – działamy pomocowo, edukacyjnie i medialnie. 
Aby to zrobić, wypełnij formularz: https://salamlab.pl/pl/wspolpraca/
Więcej informacji: [email protected]
English below:
We work to build an open society and help victims of persecution, conflicts and hate crimes. We implement large educational and media projects. Our goal is to show and teach that the world is not black and white. There are good solutions for complicated problems. 
From August 2021, we became involved in the activities of the Granica Group. As Salam Lab, we have created the Crisis Intervention Point at the Polish-Belarusian border. Our employees and volunteers were working there 24/7. They were ready to go for interventions at any time and help people who were stuck in the Polish forest. We provided them with warm clothes, meals and legal assistance. 
Since Russia's invasion of Ukraine we, Salam Lab, in cooperation with other organizations have created an Assistance Service for people who are currently escaping the war in Ukraine, where they can get a complex help. 
More info: SalamLab.pl/en/Ukraine
The world's first Payment Card. Accept payments wherever you are.
The world's first Payment Card. Accept payments wherever you are.
Find out more