Na powrót starszej Pani ze szpitala do domu
ID: c26ajb
Na powrót starszej Pani ze szpitala do domu
ID: c26ajb
0 zł
0 zł
from 600 zł
ended
ended
21.04.2020
0
0
contributors
Donate
Description
Witaj.
Jeśli teraz przecierasz oczy ze zdumienia - tak, zbieramy na transport starszej, schorowanej, ledwo chodzącej (przy czym to ma kluczowe znaczenie) Kobiety, wywiezionej karetką przez lekarzy wbrew Swojej woli z Torunia do Grudziądza.
W piątek 11 kwietnia Pani Małgorzata odczuła ucisk w klatce piersiowej, ból głowy i było jej trudno oddychać. Uznała, że przeziębienie może dopadło, więc wzięła tabletki i poszła spać. Sobota i niedziela minęły jej względnie spokojnie. Prawie żadnych objawów, więc była pewna, że po sprawie. Objawy powróciły w poniedziałek rano. Syn wezwał pogotowie. Przyjechali, badali za zamkniętymi drzwiami i orzekli : szpital. Na pytanie jakie są podejrzenia męski głos odburknął, że w szpitalu się pacjentka dowie. Nic nie powiedział również, żeby spakowała się na dłuższy pobyt, a jedynie wzięła dokumenty i tym podobne najpopularniejsze rzeczy. Odpowiedź o to, do którego szpitala jadą, również nie nadeszła. Karetka wyruszyła i po kilku minutach syn Pani Małgorzaty otrzymał SMS od matki. Wiozą ją do Grudziądza. Bez możliwości wyboru, bez szans na wzięcie chociażby szczoteczki do zębów. W obecnej sytuacji, kiedy na zewnątrz wirus szaleje i wiadomo, że nie można jej nic dowieźć z powodu braku pojazdów mechanicznych w domu. Kilka godzin później syn rozmawiał z matką na temat tego co ma jej spakować do szpitala. Doszło do tematu leków. Po konsultacji z obecnym akurat na sali lekarzem informuje, że przyjedzie ok. 17 bo jedzie pociągiem. Lekarz nie zwrócił uwagi na ten fakt tylko powiedział, że czekają. Na szczęście nie był to wirus, a zapalenie płuc.
Od kilku dni padają sprzeczne informacje co do powrotu do domu. Najpierw syn usłyszał, że oczywiście przywiozą mu mamę do domu i ma się o nic nie martwić. Później powiedziano mu, że nie ma szans na transport i ma się starać o własny. Dziś (piątek, 17 kwietnia) usłyszał ostatecznie, że jeśli nie załatwi transportu dla mamy, musi zapłacić 600 zł za jej powrót karetką bo mama sama jest w stanie chodzić. Gdyby była Osobą leżącą to by została przywieziona na koszt szpitala. Nieważne, że dopiero przeszła zapalenie płuc i że podróż komunikacją miejską jest dla niej w tych czasach zagrożeniem dla zdrowia i życia, bo jest po 60...
Są to biedni Ludzie, żyją od wypłaty do renty i od renty do wypłaty. Nie mają samochodu ani prawa jazdy. Znajomi nie bardzo mogą pomóc, z rodziną prawie nie utrzymują kontaktu. Nie wiadomo dokładnie kiedy Pani Małgorzata wychodzi ze szpitala, wszystko powiedzą w poniedziałek po badaniach. Może się okazać, że nawet od razu...
Contributors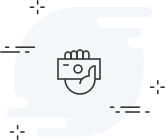 Amount and user data was hidden by organizer
Our users created
517 981 whip-rounds
---
What are you collecting for today?