Holidays without Father
ID: c4tpyw
Holidays without Father
ID: c4tpyw
56 832 zł
56 832 zł
from 30 000 zł
ended
ended
05.01.2020
323
323
contributors
Donate
Description
Holidays without Father Campaign is a Christmas gift collection for Ukrainian children from affected families in the war in Ukraine.
The campaign was started 5 years ago (2013) and it was planned as one-time form of aid for affected families of Ukrainian volunteers who were killed during the Maidan protests and the war in Ukraine.
Back then, no one could have ever thought that this was only the beginning of a long-lasting war and that the number of orphaned children would increase by thousands. Unfortunately, the war is still going on, and both the number of victims and the number of children who lose their fathers are growing.
We would like to emphasise that this is not an act of humanitarian aid! These are symbolic Christmas gifts and the main purpose is to show those children that we, Ukrainians who live outside of Ukraine, remember their parents' heroic deeds. Moreover, we honour and respect them for giving the most valuable, their lives, in the struggle for our better future.
Przedstaw w skrócie cel .
Since 2014, thanks to the help of hundreds of people, we collected over 250,000 PLN and and handed nearly 11,000 presents to children in Ukraine.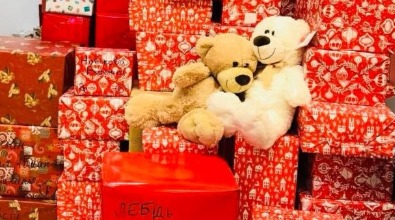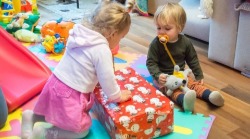 Individual gifts are delivered to Ukraine on Christmas Eve which is celebrated there on January 7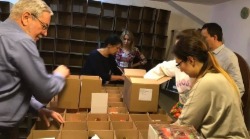 Each gift is individually packed by volunteers or 'Elves' as we call them. The kind of gift depends on the children's age, gender and financial situation of the family.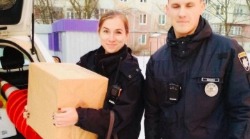 Thanks to military workers and volunteers, veterans' families, police officers, priests, individual gifts are delivered to the most remote parts of Ukraine.
Our users created
570 059 whip-rounds
---
What are you collecting for today?