Udział w Mistrzostwach Świata w dyscyplinie Aerial Silks Professional
ID: c5mpn9
Udział w Mistrzostwach Świata w dyscyplinie Aerial Silks Professional
ID: c5mpn9

4 351 zł
4 351 zł
from 6 500 zł
ended
ended
31.08.2019
32
32
contributors
Donate
Description
W tym roku podczas Mistrzostw Polski Polskiej Federacji Akrobatyki Powietrznej udało mi się zdobyć tytuł Wicemistrzyni Polski w Szarfie Akrobatycznej Profesjonalistów i zakwalifikować się na Mistrzostwa Świata federacji POSA – Pole Sport & Arts World Federation, które odbędą się na Ibizie w dniach 7-8 września 2019. Start w Mistrzostwach jest jednym z moich marzeń, niestety sfinansowanie takiego wyjazdu nie jest w zasięgu moich możliwości finansowych, dlatego zdecydowałam się poprosił Was o pomoc.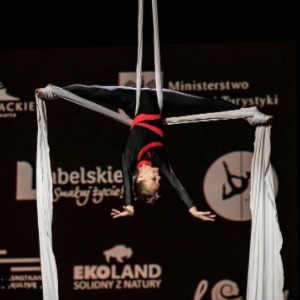 Cześć! Jestem Zuza, swoją przygodę z szarfą akrobatyczną rozpoczęłam w grudniu 2017 i od razu między nami zaiskrzyło. Ja pokochałam szarfę a ona mnie. Od tego momentu spędzamy ze sobą bardzo dużo czasu, co zaowocowało już trójką "dzieci": dwoma tytułami Wicemistrzyni Polski w kategorii Amatorów (2018) oraz Profesjonalistów (2019) oraz moją największą dumą czyli tytułem Drugiej Wicemistrzyni Europy w kategorii Amatorów (2018).
Aerial Silks (szarfa akrobatyczna/ chusta wertykalna) to sport polegający na wykonywaniu elementów akrobatycznych na wysokości około 6m (bez zabezpieczeń) na długim kawałku materiału.
Link do mojego występu podczas Mistrzostw Polski:
Całkowity koszt wyjazdu to 6500 PLN (2 osoby: ja + człowiek orkiestra [trener/psycholog/kibic/moje wsparcie techniczne) zawiera on:
- Opłatę startową 65 euro (ok. 300zł)
- Lot : Berlin - Ibiza (Ryanair) 1013zł/os w dwie strony (koszt na dzień 15.07), razem 2026zł
- Zakwaterowanie dla dwóch osób od 5.09-10.09 (gdyż samoloty latają w odstępach 5 dni) ok 2500zł
- Strój do występu - 300zł
- Transport Poznań - Lotnisko w Berlinie i z powrotem ok 600zł
- Wynajęcie samochodu, ubezpieczenie, wyżywienie
W zamian za wsparcie mogę zaoferować pokaz na szarfie akrobatycznej, zajęcia indywidualne z szarfy akrobatycznej w ramach voucherów. Jestem otwarta na rozmowę w sprawie współpracy.
Dla mnie liczy się każda wpłacona kwota oraz każde udostępnienie, bo dzięki nim wiem, że moje starania mają sens, szanse na spełnienie marzenia są coraz bliżej a Wy we mnie wierzycie, co daje mi największą motywację do działania.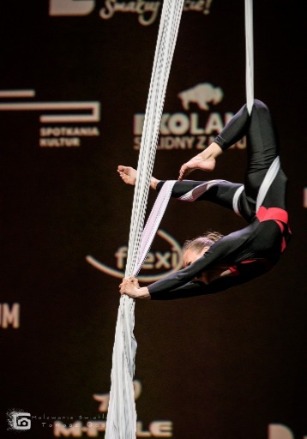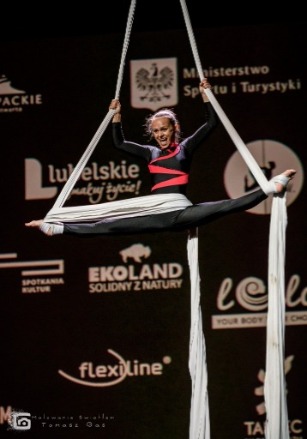 Z góry dziękuję wszystkim, którzy chcą pomóc w realizacji marzenia i jestem bardzo wdzięczna. Trzymajcie kciuki :)
Our users created
521 789 whip-rounds
---
What are you collecting for today?