id: c8std3
Wyjazd Zespołu PoliWRocket na zawody Spaceport America Cup
Wyjazd Zespołu PoliWRocket na zawody Spaceport America Cup

Donate
Zrzutka.pl does not charge any commission
Description
Pomóż nam wyjechać na zawody Spaceport America Cup! Jesteśmy studentami Politechniki Wrocławskiej i w ramach projektu PoliWRocket projektujemy i budujemy rakiety eksperymentalne. Chcielibyśmy wziąć udział w największych tego typu zawodach na świecie! Pomóż nam spełnić nasze marzenia!
Projekt PoliWRocket
Koło naukowe Pwr In Space działające na Politechnice Wrocławskiej stworzyło Projekt PoliWRocket. Głównym założeniem projektu jest budowanie zaawansowanych rakiet eksperymentalnych.
Projekt PoliWRocket jest interdyscyplinarny i zrzesza studentów z wielu wydziałów, którzy rozwijają i poszerzają swoją wiedzę na temat technologii kosmicznych.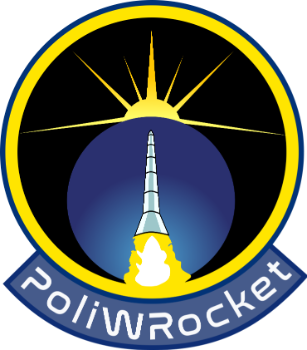 Zawody Spaceport America Cup 2019
Głównym celem projektu na ten rok jest udział w zawodach Spaceport America Cup 2019 organizowanych przez Experimental Sounding Rocket Association w Nowym Meksyku, USA. Zawody odbędą się 18-23 czerwca 2019r. Startujemy w kategorii Hybrid&Liquid co oznacza, że nasza konstrukcja będzie napędzana silnikiem hybrydowym oraz powinna osiągnąć wysokość najbliższą 10000ft, czyli 3048m. Zostaliśmy zakwalifikowani na zawody i jesteśmy w ostatniej fazie przygotowawczej przed wyjazdem, jednak podróż na tak odległy konkurs jest bardzo kosztowna i dlatego potrzebujemy wsparcia z Waszej strony, abyśmy mogli dumnie reprezentować nasza uczelnie oraz cały kraj w pełnym składzie.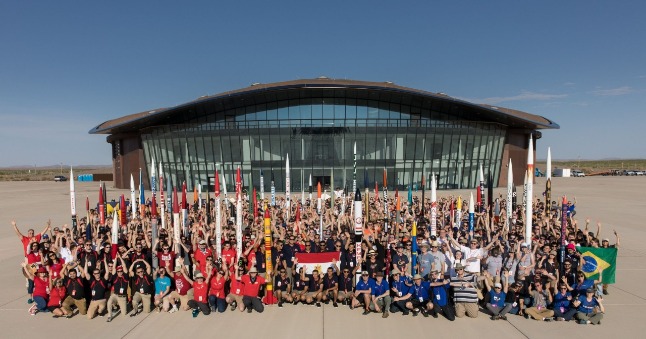 R3 "Dziewięćdziesiątka Dziewiątka"
Docelowo w USA chcemy pojawić się z rakietą R3 "Dziewięćdziesiątka Dziewiątka". Rakieta składa się z 4 głównych podzespołów: korpus, silnik rakietowy, elektronika oraz sekcja spadochronów. Integracja tych systemów pozwala na wznoszenie się w przestworza oraz bezpieczny powrót rakiety na ziemię po zakończonej misji. R3 "Dziewięćdziesiątka Dziewiątka" napędzana jest silnikiem hybrydowym. Działanie silnika hybrydowego opiera się o reakcje dwóch składników paliwa - stałego paliwa polimerowego z utleniaczem w postaci ciekłej lub gazowej. Dodatkowym wymaganiem, któremu musi sprostać nasza konstrukcja jest wyniesienie na zadany pułap 3048 m ładunku o wadze 4 kilogramów.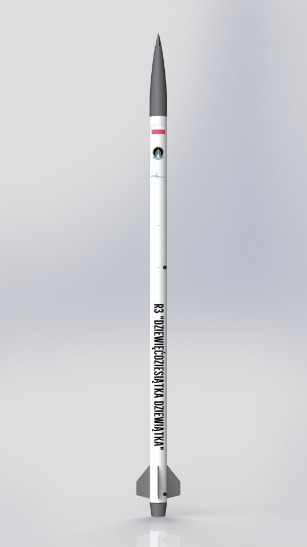 Nasze dotychczasowe osiągnięcia
Podczas naszej krótkiej historii (koło naukowe działa od półtora roku), możemy się pochwalić dwiema rakietami oraz ich udanymi lotami!
R1 "Micro" - rakieta z silnikiem na paliwo stałe wykonała 2 loty, które odbyły się podczas Festiwalu Meteor.
Na naszym koncie mamy również sukces naszej kolejnej rakiety R2 "Setka" - konstrukcja z silnikiem hybrydowym, z którą zaprezentowaliśmy się 24 listopada 2018r. oraz 27 i 28 kwietnia 2019 r. na Lotach Rakiet Eksperymentalnych na poligonie wojskowym w Drawsku Pomorskim.
Oba wydarzenia organizowane były przez Polskie Towarzystwo Rakietowe. Wszystkie starty zakończyły się powodzeniem i rakiety bezpiecznie do nas wróciły.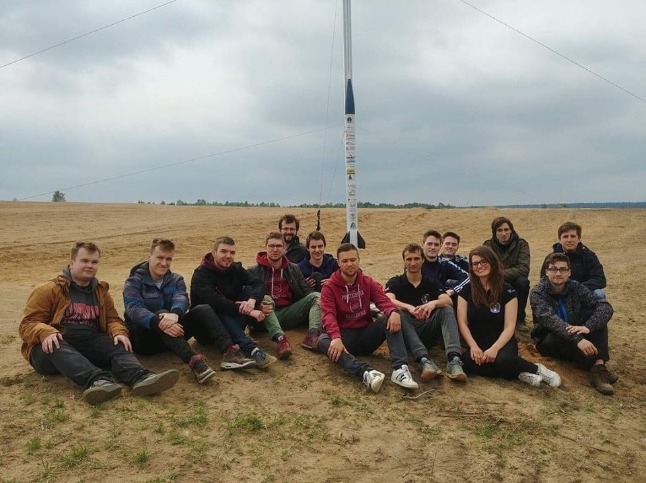 Jeśli chcesz nas poznać bliżej zapraszamy na nasze konta na profilach społecznościowych
Na co zbieramy?
Pieniądze zebrane w zbiórce będą przeznaczone na:
- bilety lotnicze dla członków zespołu
- koszty uczestnictwa w zawodach
- zakwaterowanie
- wynajem samochodu oraz opłacenie kosztów paliwa
- zakup elementów rakiety, których nie wolno nam przewieźć samolotem
- zakup butli utleniacza
- zakup podstawowych rzeczy potrzebnych do pracy w warunkach polowych: stoliki turystyczne, namiot polowy
- wydruk materiałów na sesję plakatową podczas etapu konferencyjnego zawodów
Dzięki Waszemu wsparciu pozwalacie nam spełniać nasze kosmiczne marzenia!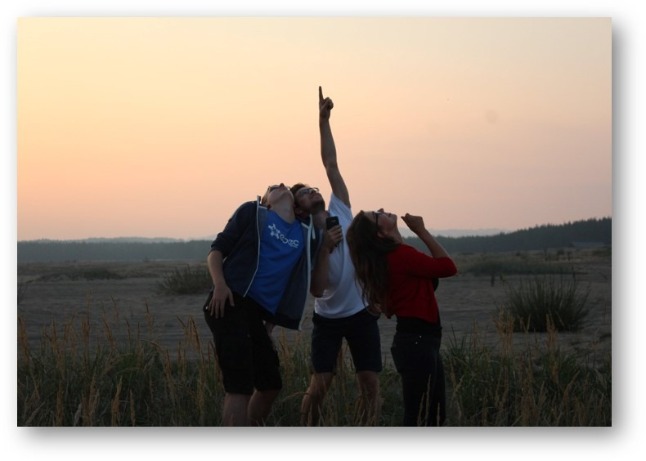 The world's first Payment Card. Your mini-terminal.
The world's first Payment Card. Your mini-terminal.
Find out more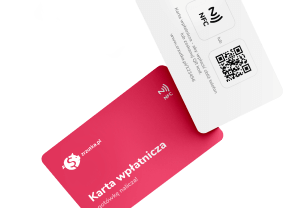 Our users created
720 886 whip-rounds
and collected
497 112 507 zł
What are you collecting for today?