id: cb9a76
Rent a toy from Makatka
Rent a toy from Makatka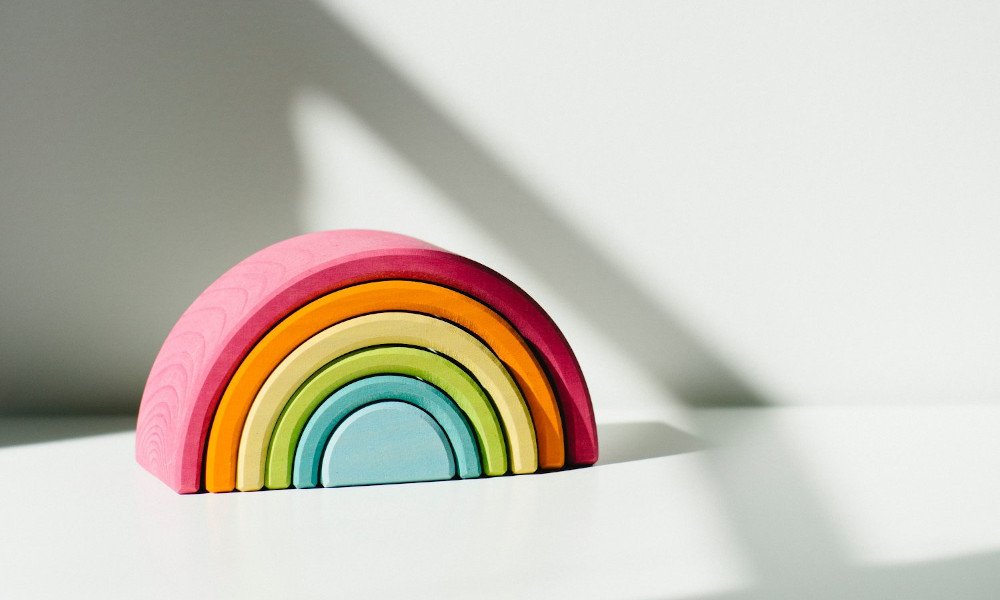 Donate
Zrzutka.pl does not charge any commission
Read more

20 tysięcy złotych na naszej zrzutce! Tyle radości! 🎉🎉🎉




A tymczasem dodajemy dwie nowe opcje prezentów: vouchery na wypożyczenie zabawek w listopadzie lub grudniu. Może akurat będzie w sam raz na urodziny? A może wybierzesz grudniowy voucher i już dziś będziesz mieć z głowy prezent na mikołajki? 🎅🏻

Read more

Przedłużamy zrzutkę 🥳🥳🥳


Jeszcze 7 dni będziemy gromadzić środki na uruchomienie wypożyczalni zabawek. Wierzymy, że pozwoli nam to wystartować ze znacznie lepszą ofertą dla Was 😁


Read more

Dziękujemy za Wasze wsparcie!




Pytacie, jak to ma działać, więc mamy dla Was taką prostą infografikę :)




Read more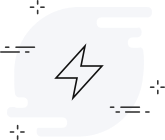 There are no updates yet.
Description
"A knick-knack, a plaything…" It's so easy to see toys as something trivial, unimportant. But that's not the way it really is, in fact, what children are playing with has a tremendous impact on how they develop.
Do you know the frustration of a child when a building falls apart because low-quality bricks are badly fitted? Or when the ladder comes off the fire truck and can't be reattached for anything in the world. None glue works. None. The truck lands in a corner and is no use other than to be thrown away. And it must be done although everyone is a bit sad. This is when the Makatka Foundation comes in with a proposal: rent a good, durable, and safe fire truck from us. And the bricks too.
We, parents, want to support the development of our children in the best possible way. However, in a world saturated with products up to the limit, it is difficult to choose valuable things. Many hours of searching can discourage even the most persistent. Therefore us, the Makatka Foundation will take care of this issue! And take care of it professionally: we will choose the best toys with the help of educators and psychologists, pack them and send them to you and your children. Or grandchildren, nephews, nieces and proteges. The toy sets will come with manuals that will help you figure out ways for creative, joyful, and stimulating development activity with a child. As a parent, you will receive all the support you need to make the most of borrowed items' potential.
Where did it come from?
A few months ago, we released into the world "Suitcase for the clef". When the pandemic closed the classes for little ones, the traveling suitcase with instruments was supposed to be a makeshift for music activities. And it turned out to be a success! We currently have two sets in constant motion and a queue for 3 months ahead. Let us give the floor to the participants of the project, the mothers with whom the suitcase stayed for 10 days:
Basia:
"I highly recommend this action. My kids are delighted and Staś managed to play some rhythms from our favourite songs, and we all recognized them. And we have little to do with music.
What I like about this action is that these instruments:
must be respected,
they come for a short time, so you need to make the most of them,
since they are for a short while and must be respected, they become incredibly attractive and reverently treated, which doesn't happen a lot at our home.
They learned all the names in an hour.
And the included manual is great!
Exquisite action and I want more!"
Gabrysia:
"We painted the town red. Beautiful, diverse instruments. The kids literally explored instruments, extracting sounds from each of them. It's great that the manual is included, it makes it easy to explain the instruments to the little ones. I took the guitar, and the kids were free to choose, we made nice concerts! Those days were full of music, we miss it!"
So, from all this came a thought: Hey, maybe not only instruments can circulate between families! Let's construct a toys and teaching aids rental that will reach places where access to activities for children or playrooms is limited or non-existent. Let's do it then!
Why is it needed?
Are you wondering what this is for? If you have children, I doubt our vision will not sound encouragingly. And if you're still not convinced, let us explain the benefits of our toy rental.
First: children are getting bored with their toys and need to rotate them frequently.
Trust the practitioners: a wooden railway is never as much enjoyable as when it gets back to the game after a month of absence.
Second: buying less toys means less garbage. If you care about the welfare of the planet, you know that borrowing instead of buying is the right path to follow.
Third: buying less toys means less mess in your home. And in addition - as research shows - fewer toys mean that young people are more involved in playing with those that are in reach. It's logical: fewer objects are distraction thus it's easier to concentrate on playing.
Fourth: you never know if a toy that a hit for your friend's children was will be a hit for yours. So, what if your friend's kids don't want to borrow their toy? You buy it and it turns out to be a bummer. What if you borrowed it? You just part with the bummer after a month with no regrets.
Fifth: let's be honest: there are toys that we, adults, want to play with. I have my dream marble run and I am not ashamed of it. Don't be ashamed either: your inner child deserves to just have fun sometimes.
How will it work?
You will be able to order toys online through a website. Assumed standard rental period will be one month with possible extension. In addition to individual orders, the rental offer will also include a subscription service: once a month subscribers will receive a package with selected toys or a surprise package, adjusted to children's age.
How much it will cost?
We estimate the single rental cost at PLN 59.
We plan a lot of interesting discount offers, and because we care for an equal start, regardless of size of parents' purses, we will also make available borrowing for a symbolic zloty for the families with limited means.
How will we spend the collected money?
💰 PLN 1 500 - substantive study prepared by educators and psychologists,
💰 PLN 4 500 – toys rental website,
💰 PLN 25 000 - toys for rent,
💰 PLN 3 200 - warehouse,
💰 PLN 9 000 - toys rental coordinator salary. Her/his tasks will include shipping logistics, toys' cleaning and hygienisation, communication and social media services.
About us
We are the support network that changes life of mothers for better. Makatka Foundation centres on mother, but we perfectly know that without the welfare of the whole family, the welfare of the mother will not materialise. That's the reason why we help in every aspect of the motherhood. That's the reason why we are creating toys rental to help the parents acquire and develop competences, strengthen family bonds, and simply spend a joyful time with your children.
Thank you for being here with us! Help us make a small and significant change in the world!
If you have any questions, we will be happy to answer, meanwhile we send best regards from Poznan and Krakow
Maria & Marzena
The world's first Payment Card. Your mini-terminal.
The world's first Payment Card. Your mini-terminal.
Find out more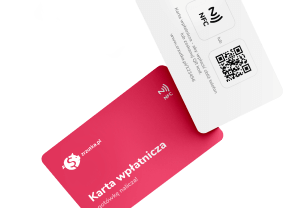 Our users created
865 012 whip-rounds
and collected
764 001 704 zł
What are you collecting for today?