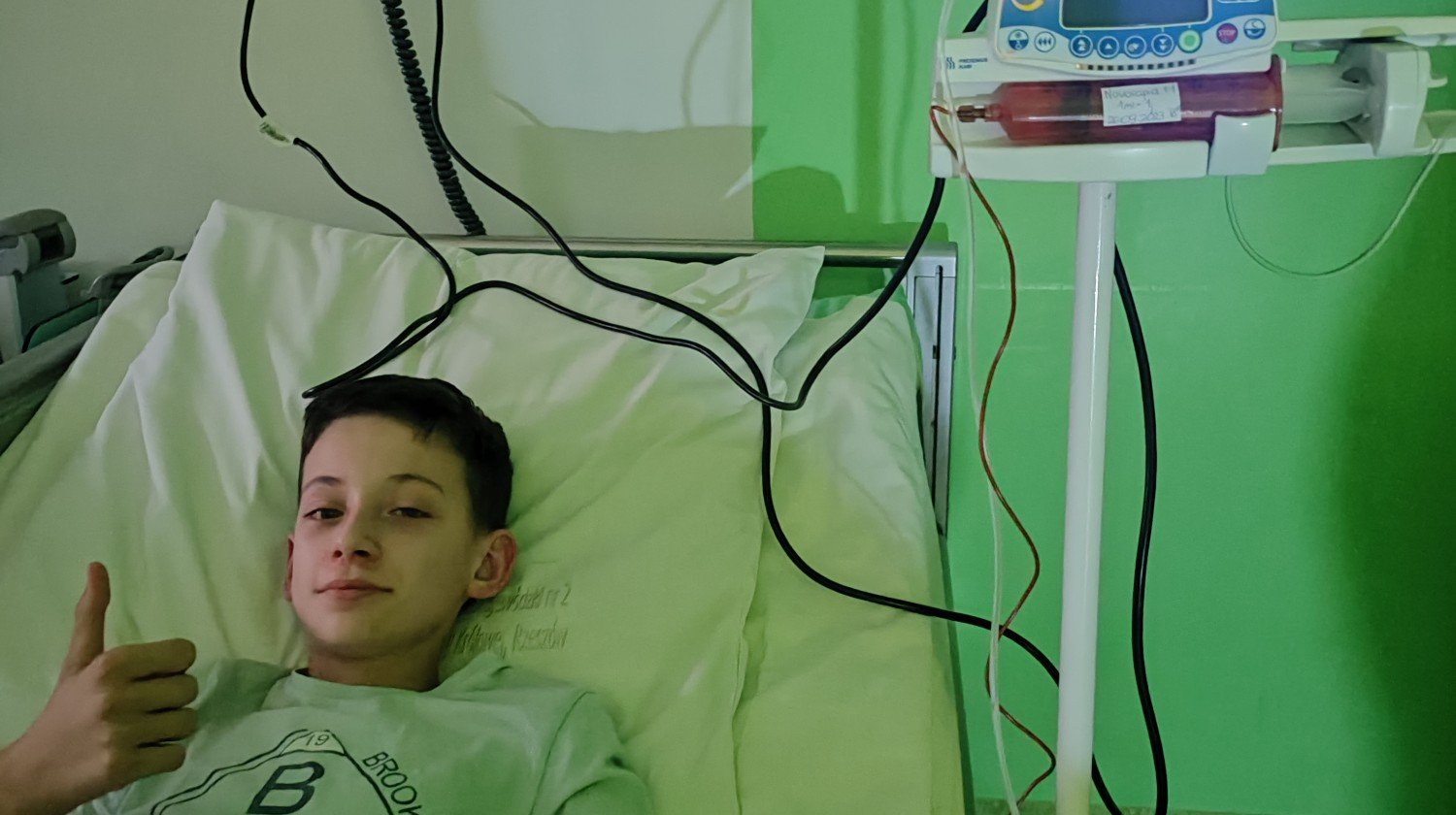 id: 5bcfhd
Chłopiec z cukrzycą i dziecięcym porażeniem mózgowym. Pomoc w trudnej sytuacji rodzinnej!
Chłopiec z cukrzycą i dziecięcym porażeniem mózgowym. Pomoc w trudnej sytuacji rodzinnej!
Our users created 1 035 679 fundraisers and raised 1 103 443 142 zł
What will you fundraise for today?
Description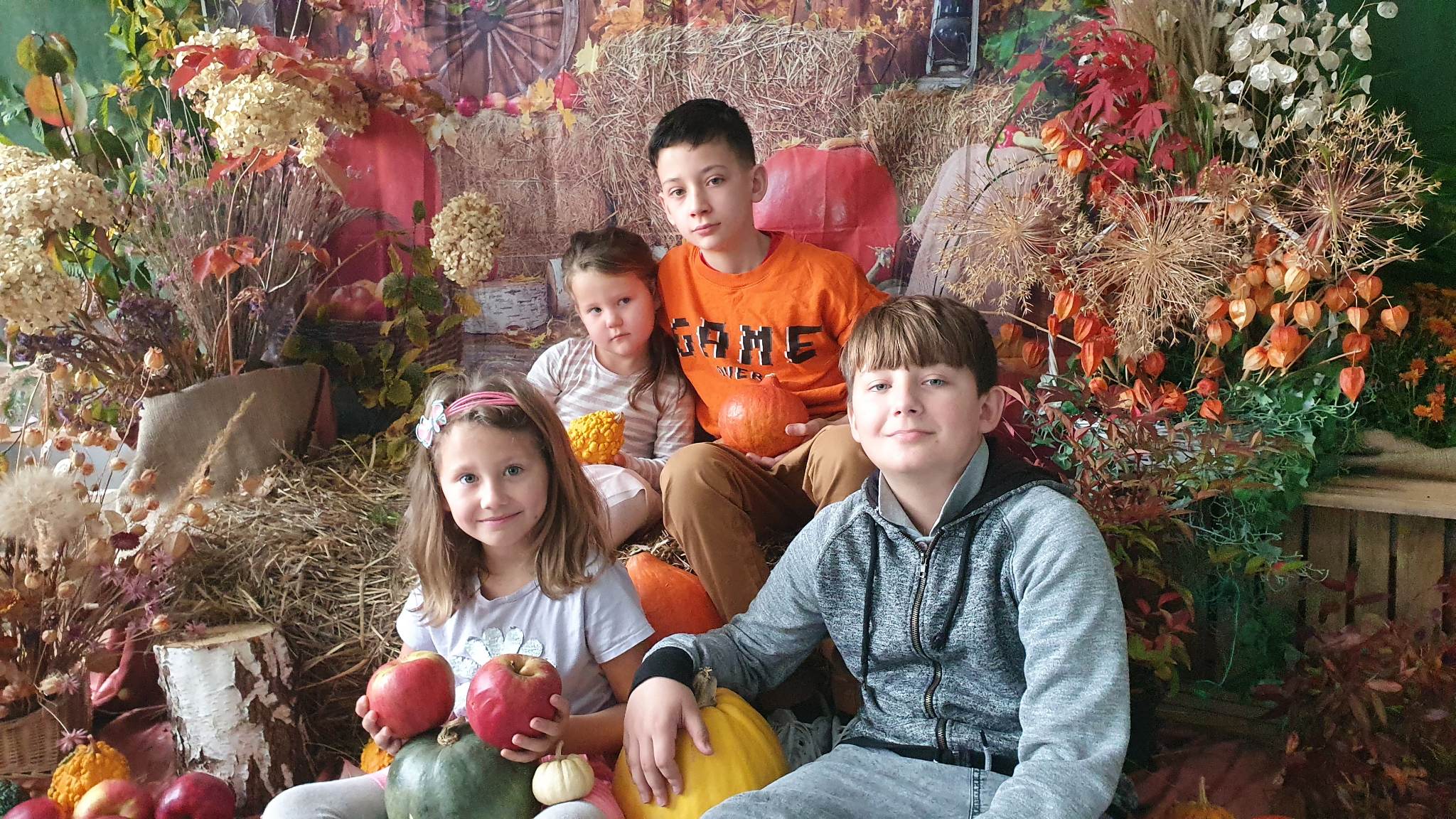 Cześć, mam na imię Monika. Jestem mężatką od 14 lat i mamą 4 fajowych dzieciaków!
Nigdy ale to nigdy, nie przeszło mi przez myśl, że kiedykolwiek otworze zbiórkę, ale niestety, sami nie damy rady!
Będzie ciężko mi się otworzyć przed Wami i mówić o swoich problemach ale, skoro chce, pomocy, to jestem to Wam każdemu z osobna winna.
Zacznę od początku...
Kiedy zaczęło się walić i końca nie widzę...
Głównie problem mam ja i mój najstarszy syn Filip.
W 2022 roku stwierdzono u niego dziecięce porażenie mózgowe. Był już 3razy na turnusie rehabilitacyjnym w Busko Zdroju, główny jego problem to chodzenie. Zapisałam go na rehabilitację w Dębicy raz w tygodniu. Od stycznia zaczyna też turnus rehabilitacyjny w Rzeszowie.
W kwietniu tego roku 2023 wróciła do mnie ze zdwojoną siłą nerwica lękowa z agrofobią a od września doszła depresja.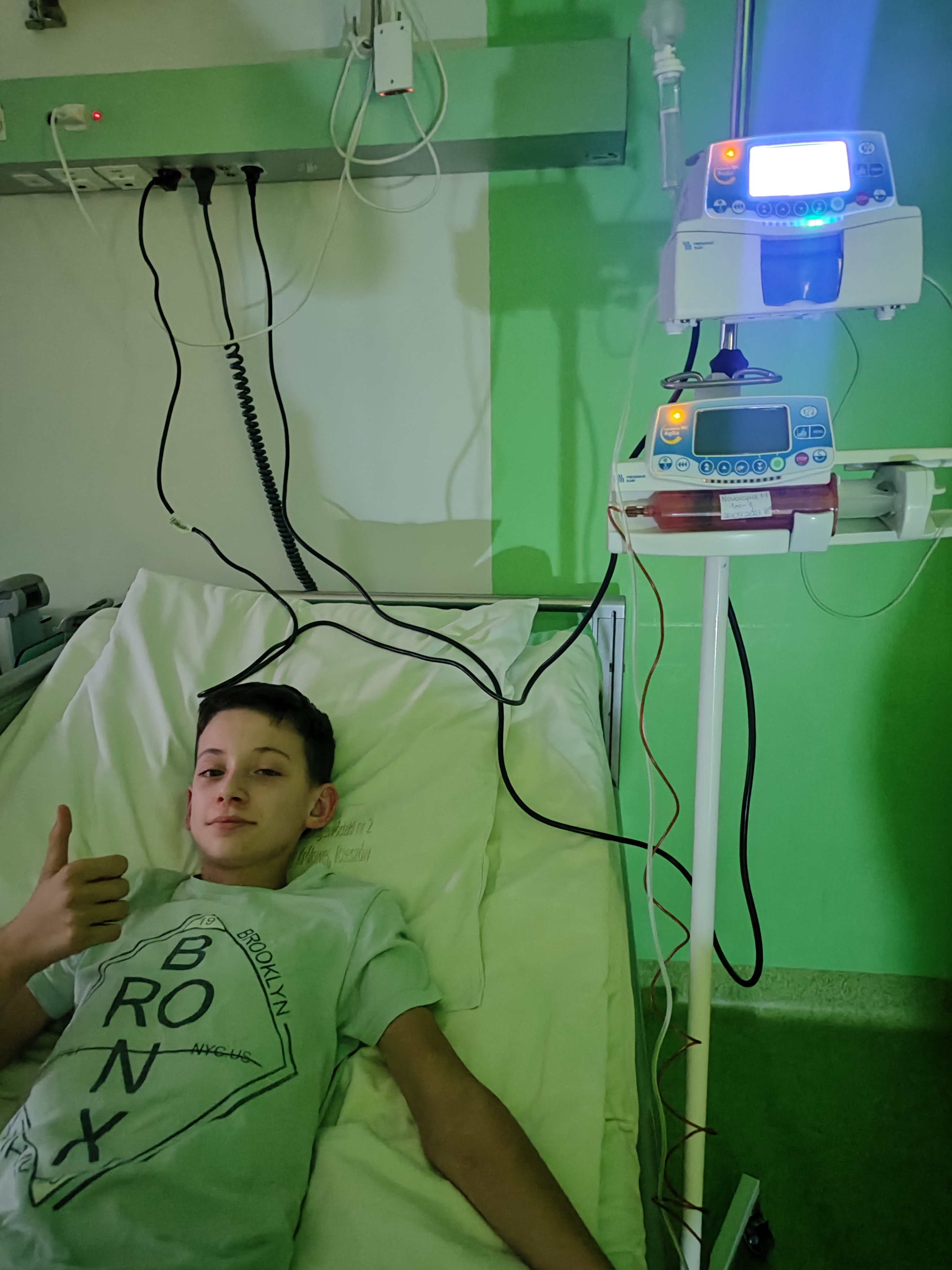 Nie zapomnę nigdy mojej 14rocznicy ślubu. 26 września 2023 wpisałam w Google dlaczego moje dziecko dużo pije: diagnoza CUKRZYCA 😳
Gdy Filip wrócił ze szkoły, wysłałam Go do mojej mamy aby zbadał cukier, miał 476mg, szybko pojechaliśmy do ośrodka po skierowanie do szpitala, miał już grubo ponad 500. Przyjęcie na szpital było bardzo szybkie a jeszcze szybciej podłączyli go do pompy insulinowej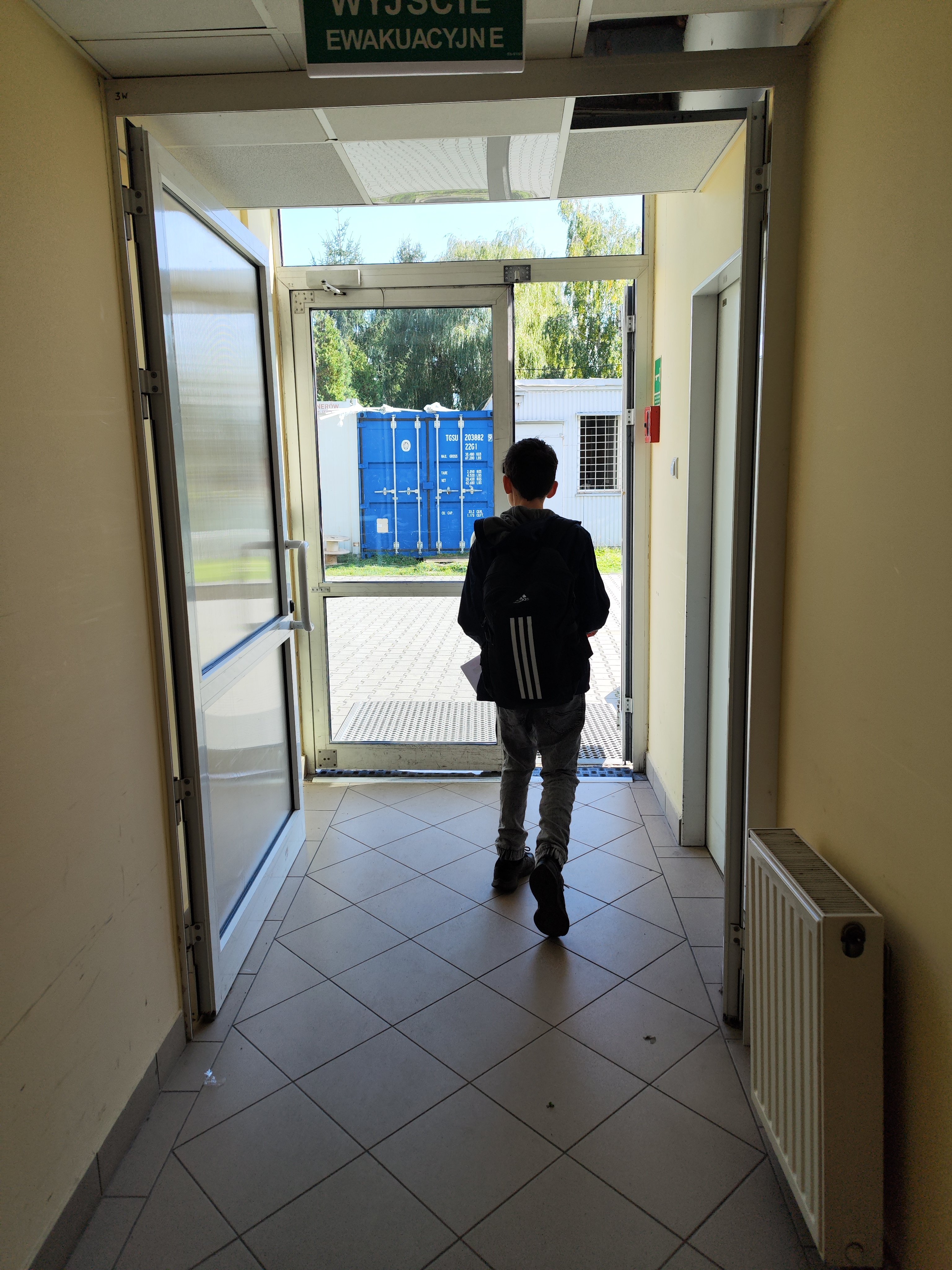 Diagnoza zwaliła z nóg, cukrzyca typu 1 insulinozależna. Leczenie do końca życia.!
Może jakoś łatwiej bym to przeszła aleee...
Po pierwsze moja choroba mnie paraliżuje, leki po diagnozie prawie nie działały a praktycznie codziennie musiałam jeździć do syna i się szkolić abym mogła go leczyć i być dla niego wsparciem.
Po drugie Filip już ma wiele chorób i mnóstwo specjalistów i nie wierzę dlaczego akurat na niego to wszystko spada.
Jesteśmy pod opieką:
Alergologa- astma całoroczna i alergia
Urolog- zwapnienie jąder
Ortopeda tramatolog- dziecięce porażenie mózgowe
Poradnia rehabilitacji w Dębicy
Neurolog - dziecięce porażenie mózgowe
Diabetolog -cukrzyca typu 1
Endokrynolog - guzek na tarczycy
Badania genetyczne luty 2024
Okulista
Periodontolog stomatolog
Ortodonta
Chyba o nikim nie zapomniałam.
U syna po wyjściu ze szpitala wyszła straszna nadwrażliwość zębów, nagle zaczęły się ruszać dolne zęby i jedna jedynka wyszła do góry. Szybko prywatna wizyta u ortodonty i periodontologa i niestety ale problem jest tak poważny że najpierw trzeba wymienić wszystko plomby robione na NFZ i wyleczyć zęby (może 2 000zl wystarczy) a później syn musi mieć założone nakładki i uwaga bo mnie zwaliło z nóg 😳 koszt to 18tys złotych plus oczywiście wizyty po 250zl 😳 jeśli nie pomogę synowi to zęby z czasem mogą wypaść. Nie powiem Wam dokładnie co się podziało bo mój mózg nie zakodował tej informacji. Ale napewno jak podejmę leczenie to zaświadczenie dostanę.
A teraz mój problem który podciął mi wszystko co mógł i lekarz zmieniał mi już leki bo stare nie dawały radę ogarnąć rzeczywistości...
W sierpniu zostało nam zajęte konto przez komornika na blisko 100 000tys zł. Po 6latach, Niemcy sobie przypomniały że wypłacali nam kindrgeld. Ja i mąż pieniędzy nie widzieliśmy, no chyba że są na Niemieckim koncie, którego mąż nie zamknął to byłoby prawie fajnie bo odsetek i kar jest na chyba 8tys euro plus kindrgeld którego niestety nie wydałam na nic. Sprawą zajęła się pewna Pani ale niestety rozkłada ręce bo zbyt wiele nie prawidłowości jest w ich piśmie. Oni piszą o datach z d... wziętych. Chcą zwrotu za syna a jemu należało się w 100% chcą całości od reszty dzieci a powinni zadać 500+. Chcą zwrot za czas kiedy byliśmy w De plus za daty z kosmosu wzięte. Mąż chce jechać do Niemiec i spróbować to wyjaśnić chociaż na grupach niemieckich każdy pisał że z nimi nie wygramy. Nawet jeśli uda się cokolwiek z tym zrobić i prosić o ponowne wyjaśnienie to nie wierzę że wszystko umorzą, o ile cokolwiek mąż zyska tą wizytą. Pracuje tylko mąż, mnóstwo pieniędzy idzie nam teraz na syna, mamy kredyty jak pewnie większość z nas i do tej pory dawaliśmy jakoś radę. Ale niestety nie stać mnie na dług 100 000zl i na nakładki i leczenie za pewnie blisko 23-25tys.
Proszę Was kto może, ma chęć, dobre serducho i przeze mnie nie ucierpi Wasz portfel to dla mnie każdy grosz niosący pomoc będzie BARDZO pomocny.
The world's first card for receiving payments. The Payment Card.
The world's first card for receiving payments. The Payment Card.
Find out more