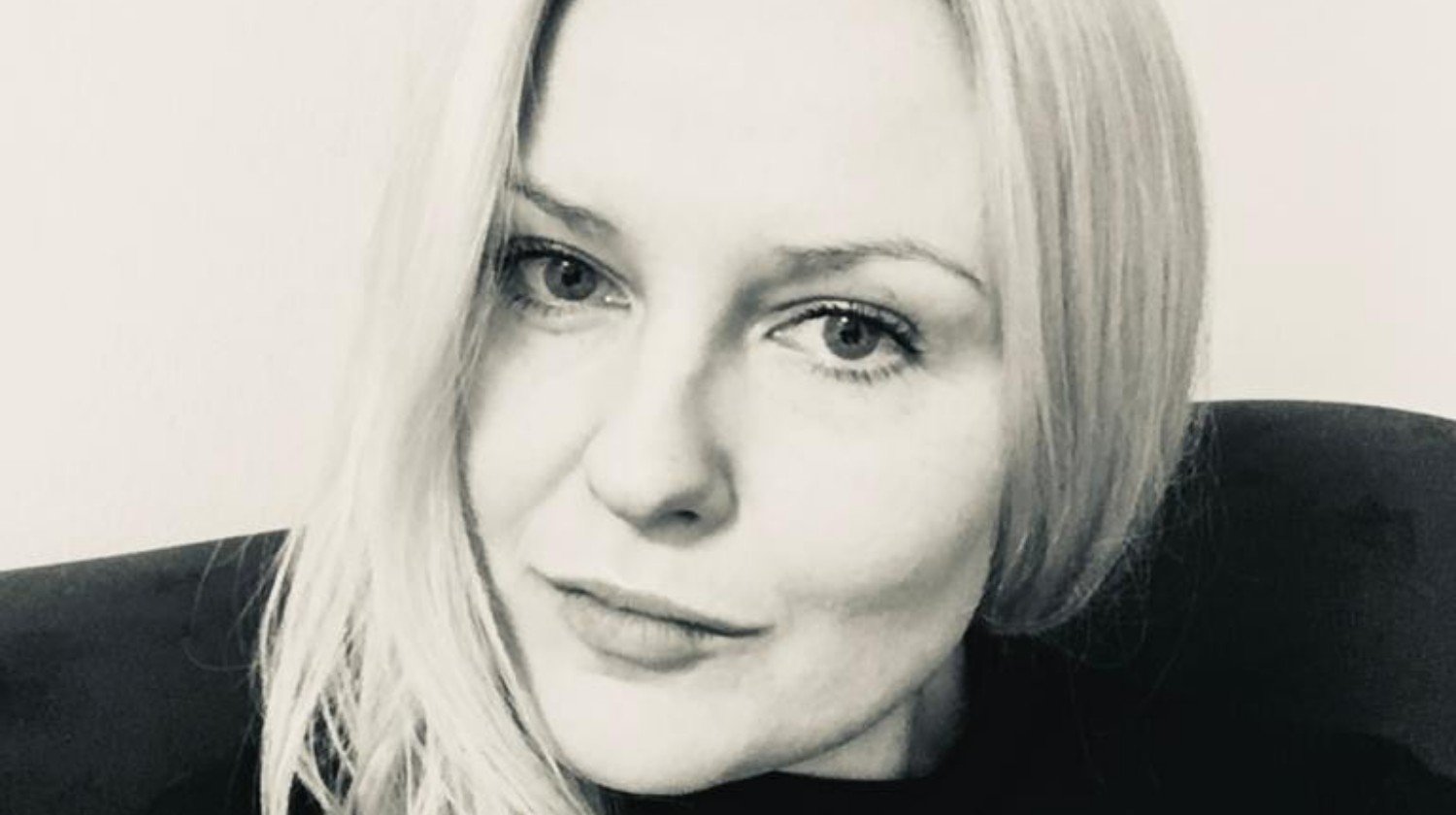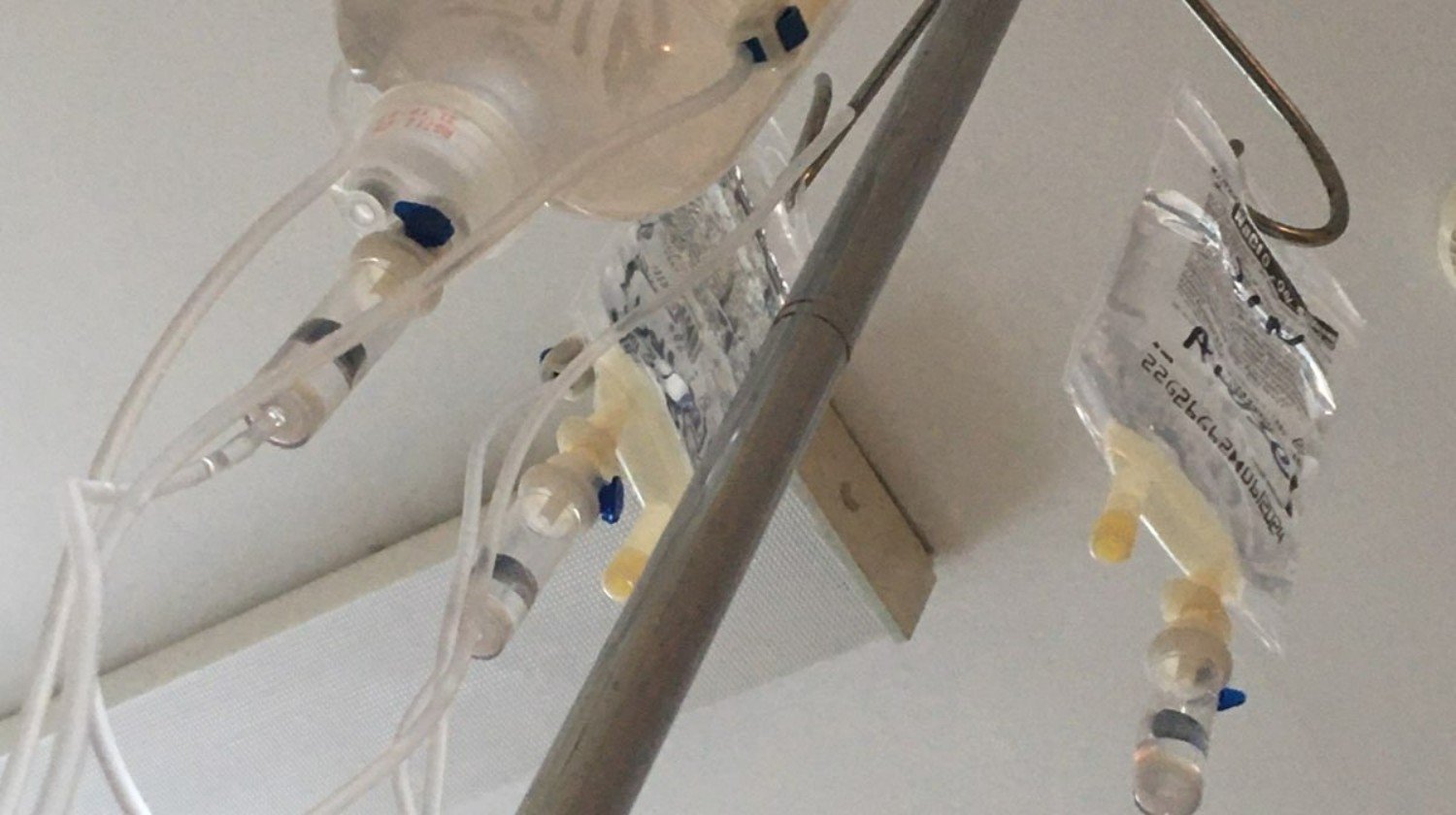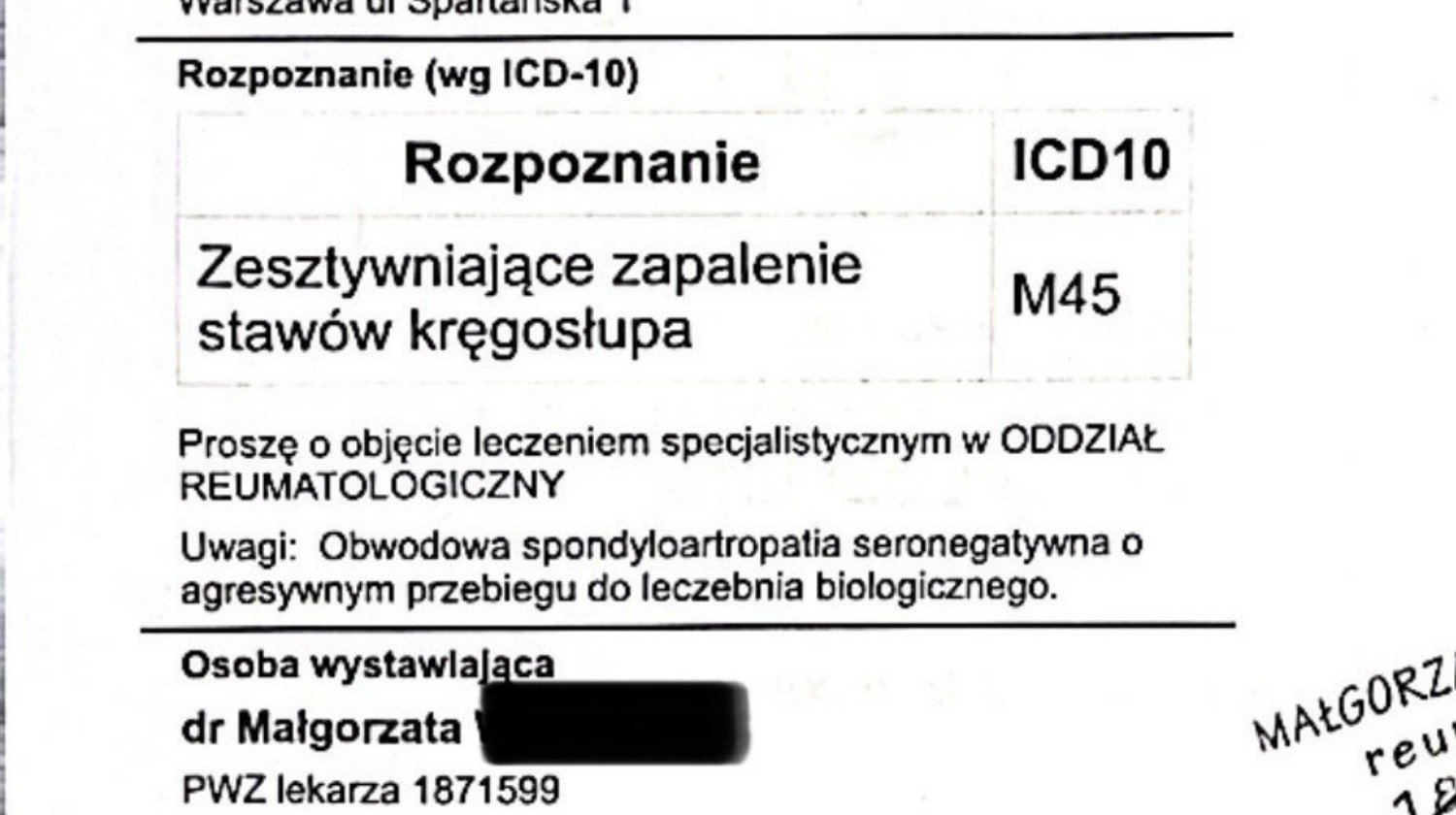 id: cke5zn
Rehabilitacja i leczenie - Ola nie bądź sztywna!
Rehabilitacja i leczenie - Ola nie bądź sztywna!
Our users created 981 688 whip-rounds and collected 1 003 896 110 zł
What are you collecting for today?
Description
Ci, którzy mnie znają, wiedzą że że nigdy się nie poddaje, zawsze stawiałam i stawiam czoła wszystkim wyzwaniom. Pracowałam od 15 roku życia i nigdy nie narzekałam ani nie prosiłam nikogo o pomoc. Jednak ten dzień przyszedł znienacka. Zaczęło się pewnie jak u wszystkich. Problem ze wstaniem z łóżka, ale kto w naszym wieku go nie ma. Żartowaliśmy, że to peseloza, że wraz z wybiciem 40tki skończyła się gwarancja. Jednak peseloza postępowała a praca zaczęła stwarzać prawdziwe problemy. Pobyt w szpitalu a później od gabinetu lekarskiego do gabinetu. W końcu nadszedł ten dzień. Spodziewałam się wszystkiego ale nie nieuleczalnej choroby ... zesztywniającego zapalenia stawów kręgosłupa - obwodowa spondyloartropatia seronegatywna o agresywnym przebiegu, nadająca się tylko do leczenia biologicznego (w moim przypadku refundowane leki pierwszego wyboru wyklucza choroba serca). ZZSK to przewlekły stan zapalny kręgosłupa, który rozwija się w odcinku lędźwiowym, szyjnym i piersiowym oraz w stawach krzyżowo-biodrowych. Przekładając z języka lekarskiego na ludzki to zesztywnienie, niedowład kończyn i ogromny ból przy poruszaniu się. Rano nie mogę złapać swobodnie oddechu, wieczorem ból przy którym trudno zasnąć. Brak odpowiedniego leczenia i rehabilitacji to w przybliżeniu 10 lat coraz trudniejszego poruszania się i kolejne kilka lat czekania na śmierć w łóżku. Kolejne wiadomości spadały jak gromy z jasnego nieba. Brak dofinansowania i badań klinicznych nad lekami biologicznymi, praktycznie niemożliwe terminy rehabilitacji na NFZ, w końcu tak duże problemy z poruszaniem się, że byłam zmuszona po 27 latach pracy w swoim zawodzie zamknąć mój ukochany salon fryzjerski. Dziś jestem pełna wiary i nadziei, że powstrzymam chorobę ale boję się że bez waszego wsparcia będzie to syzyfowa praca. Dlatego zwracam się do Was, moich przyjaciół, wieloletnich klientów i zupełnie przypadkowych ludzi, którzy natknęli się na tę zbiórkę o pomoc w uzbieraniu niezbędnych funduszy na leczenie i rehabilitację. Leki biologiczne to w tej chwili około 1000 pln. miesięcznie, terapia uzupełniająca i rehabilitacja to kolejne 3000 pln. miesięcznie i tak przez lata, w których aktualny przebieg choroby nie pozwala podjąć praktycznie żadnej stałej pracy zarobkowej.
Każdemu z Was będę dozgonnie wdzięczna za pomoc i wsparcie duchowe aby móc jakkolwiek pracować i egzystować w tym kraju.
Na koniec mogę powiedzieć tylko tyle, że codziennie będę sobie powtarzać - "Olka, nie bądź sztywna" ... i nie będę.
The world's first Payment Card. Your mini-terminal.
The world's first Payment Card. Your mini-terminal.
Find out more