id: d6e5gy
Climbers for climbers - pomagamy Młodzieżowej Kadrze Ukrainy we wspinaczce.
Climbers for climbers - pomagamy Młodzieżowej Kadrze Ukrainy we wspinaczce.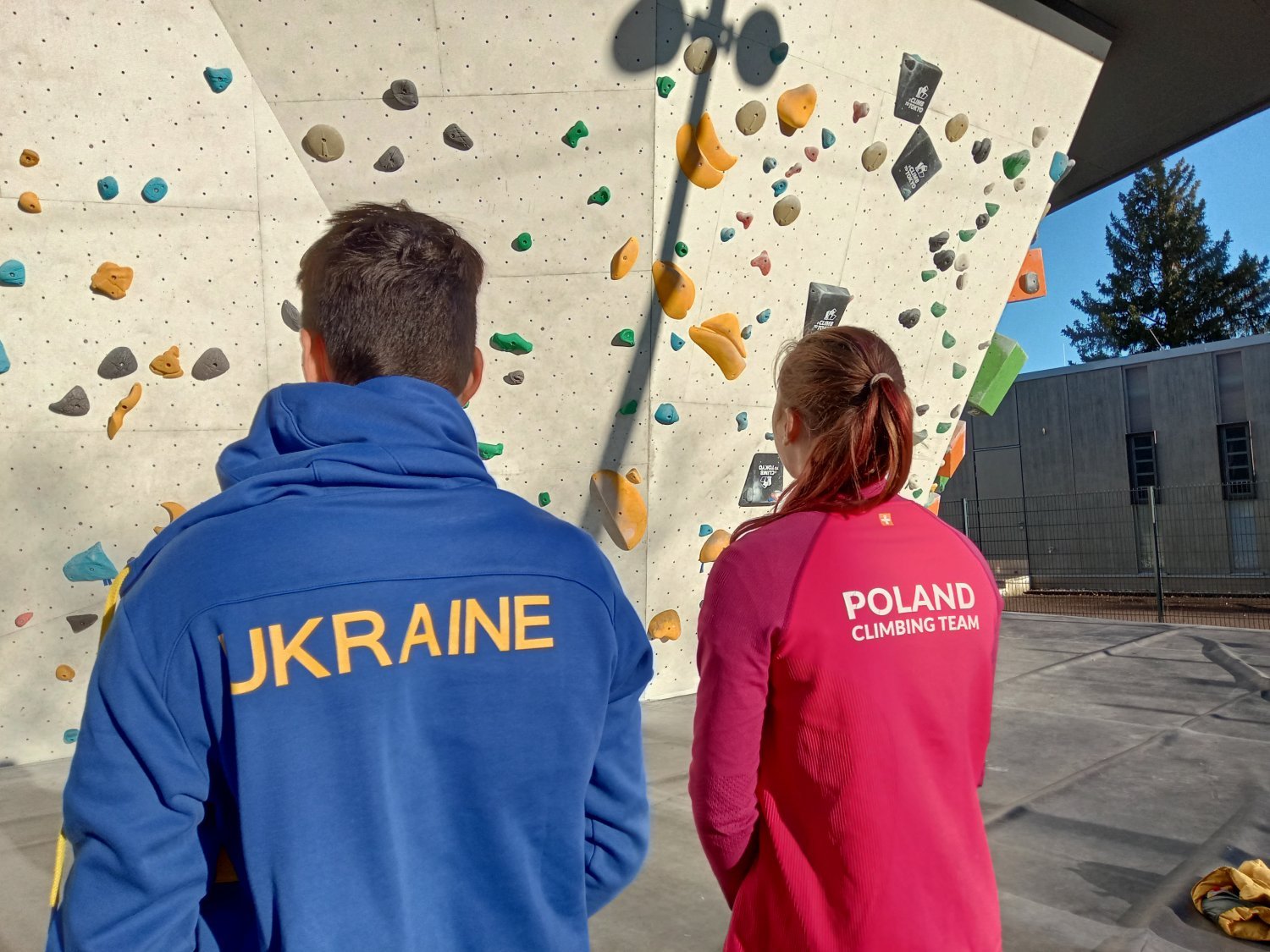 of 50 000 zł (≈ 10 616 €)
Donate
Zrzutka.pl does not charge any commission
Share
Description
Climbers for climbers pl - eng - de
Wspinacze, wspinaczki, sympatycy tego sportu oraz kibice
Chciałbym zaapelować i prosić Was o wsparcie dla najbliższego nam sportowego środowiska - Kadry Narodowej Wspinaczki z Ukrainy. 
Jeszcze kilka dni temu w Kijowie trwało zgrupowanie Kadry Narodowej, które gwałtownie zakończyło się wraz z ostrzałem Kijowa. Młodzi zawodnicy wraz z rodzinami porzucili sportowe aspiracje, by uciekać przed wojną i przemocą.
Na portalu zrzutka.pl - uruchamiamy akcję mająca na celu sprowadzenie do Polski zawodników Kadry Narodowej Ukrainy wraz z rodzinami, zapewnienie im schronienia i bezpieczeństwa, a w następnej kolejności umożliwienie im powrotu do normalności - nauki, treningów i startów. 
Projekt zbiórki zakłada w pierwszej kolejności pomoc Młodzieżowej Reprezentacji Ukrainy. Jeśli nasza zbiórka przekroczy zakładany próg, rozszerzymy zakres naszej pomocy o seniorów i resztę zawodników, którzy tej pomocy będą potrzebować.
Założenia:
- wynająć samodzielne mieszkanie lub mieszkania we Wrocławiu dla młodzieży, która znajdzie tu schronienie wraz z rodziną. 
- zapewnić pomoc psychologiczną w rodzimym języku. Nikomu chyba nie trzeba tłumaczyć jakie spustoszenie sieje konieczność uciekania przed wojną, przed pociskami latającymi nad głowami i koniecznością pożegnania się z rodzicem - wiele rodzin jest rozdzielonych, gdyż ojcowie muszą pozostać na Ukrainie. 
- zapewnić możliwość nauki zdalnej, treningów i kontynuowania planu startowego. Brutalna napaść na Ukrainę nie powinna przekreślać marzeń młodych sportowców o reprezentowaniu swojego kraju.  Chcielibyśmy odciążyć Związek Ukraiński i wziąć pod bezpośrednią opiekę wszystkich młodych zawodników, którzy chcą dalej trenować i rywalizować m.in. w Pucharze Europy Juniorów, Mistrzostwach Europy i Świata.
Sportowiec nie potrzebuje litości, tylko możliwości i wspólnie możemy stworzyć je już dziś. Od tego czy uda nam się zebrać wnioskowaną kwotę zależy ilość osób, którym będziemy mogli pomóc. W chwili publikacji tego posta jeden z moich podopiecznych próbuje wraz z rodziną przedostać się do Wrocławia, a kolejne 5 rodzin czeka na sygnał o możliwości przyjazdu. Wspólnie, nawet drobnymi kwotami  jesteśmy w stanie pomóc im oraz innym Ukraińskim sportowcom.
Ze swojej strony oferuję i zapewniam pełne zaangażowanie w zbiórkę i transparentność pomocy. Chcę aby każda osoba, która z niej skorzysta czuła się w Polsce bezpiecznie pod względem materialnym oraz mogła samostanowić o sobie.
Dajmy im maksymalne poczucie bezpieczeństwa i normalności, stwórzmy szybko warunki do kontynuowania dotychczasowego życia, brutalnie przerwanego przez napaść Rosji.
Proszę Was aby braterstwo liny tym razem nabrało innego sensu.
Sebastian Kurek
Trener Wspinaczki Polskiego Związku Alpinizmu
/English /
To my fellow climbers, friends and all the fans of climbing
I am writing these words to humbly ask you for your support for the Ukrainian Climbing National Team.
There was a training camp in Kyiv just a couple of days ago that got brutally halted by the unprecedented attack of the Russian forces. Young climbers and their families, along with other Ukrainians, were forced to leave everything behind and flee for their lives.
We have created this fundraising to provide the Ukrainian Climbing National Team members and their families with safe shelter in Poland. 
This humanitarian crisis has posed an imminent threat to the safety and lives of these families. We strive to bring them to safety as soon as possible. But there is more - we cannot allow this brutal act of violence to shatter the dreams of young climbers. We want to provide them with a sense of security and normalcy by allowing them to study, train and take part in competitions.
Goals:
providing the athletes of the Ukrainian Climbing National Team and their families accommodation in Wrocław, Poland
psychological support in their native language 
Providing them with means to continue the education, sustaining training plan and starting in climbing competitions.
I am convinced that we, the climbing community, can stand as one in those dark hours. Please consider donating to our cause.
Sebastian Kurek
Climbing Coach
/Deutsch/
Kletterer und Fans dieser Sportart!
Ich möchte Euch ansprechen und um Unterstützung für das Sportumfeld bitten, das uns am nächsten ist – das nationale Kletterteam aus der Ukraine.
Vor einigen Tagen noch fand in Kiew das Training der Nationalmannschaft statt, die abrupt mit der Beschießung von Kiew endete. Junge Sportler und ihre Familien gaben ihren sportlichen Ehrgeiz auf, um vor Krieg und Gewalt zu fliehen.
Auf der Website zrzutka.pl - Link beginnen wir eine Aktion, die darauf abzielt, die Sportler der ukrainischen Nationalmannschaft mit ihren Familien nach Polen zu bringen, ihnen Schutz und Sicherheit zu bieten und dann die Rückkehr zur Normalität zu ermöglichen - Lernen, Training und Teilnahme an Wettkämpfen.
Das Fundraising-Projekt setzt in erster Linie die Unterstützung von Jugendteam der Ukraine voraus. Wenn unsere Spendenaktion die angenommenen Stufe überschreitet, werden wir den Umfang unserer Hilfe auf Senioren und den Rest der Sportler erweitern, die diese Hilfe benötigen.
Die Voraussetzung:
- mieten eine Wohnung in Wrocław für junge Menschen, die hier mit ihren Familien Zuflucht finden.
- psychologische Hilfe in der Muttersprache leisten. Niemandem muss erklärt werden, welche Schäden die Flucht vor dem Krieg und der Abschied von den Eltern anrichten – viele Familien werden getrennt, weil die Väter in der Ukraine bleiben müssen.
- die Möglichkeit des Fernunterrichts, des Trainings und der Fortsetzung des Startplans bieten. Der brutale Angriff auf die Ukraine sollte die Träume junger Sportler, ihr Land zu repräsentieren, nicht zerstören. Wir sollten den ukrainischen Verband entlasten und uns direkt um alle jungen Sportler kümmern, die unter anderem weiter trainieren und an Wettkämpfen teilnehmen wollen im Junioren-Europacup, bei Europa- und Weltmeisterschaften.
Ein Athlet braucht kein Mitleid, nur Gelegenheit und gemeinsam können wir sie heute schaffen. Ob wir es schaffen, den angeforderten Betrag zu sammeln, hängt von der Anzahl der Menschen ab, denen wir helfen können. Zum Zeitpunkt der Veröffentlichung dieses Posts versucht ein von meinen Schützlingen, mit seiner Familie nach Wrocław zu gelangen, und weitere 5 Familien warten auf ein Signal. Gemeinsam können wir ihnen und anderen ukrainischen Sportlern schon mit kleinen Beträgen helfen.
Ich biete und versichere volles Engagement. Ich möchte, dass jeder Mensch, der davon profitiert hat, in Polen finanziell und selbstbestimmt leben kann. Geben wir ihnen Sicherheit und Normalität und schaffen schnell Bedingungen für ein sicheres Leben, das durch die Invasion Russlands brutal unterbrochen wird.
Ich bitte Euch, damit die Bruderschaft des Seils dieses Mal eine andere Bedeutung haben wird.
The world's first Payment Card. Accept payments wherever you are.
The world's first Payment Card. Accept payments wherever you are.
Find out more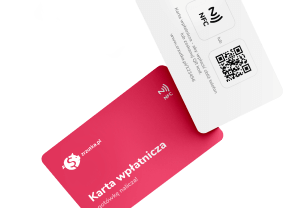 Our users created
877 682 whip-rounds
and collected
805 891 286 zł
What are you collecting for today?