id: e9ef4h
Na leczenie niespełna 5 letniej Hani
Na leczenie niespełna 5 letniej Hani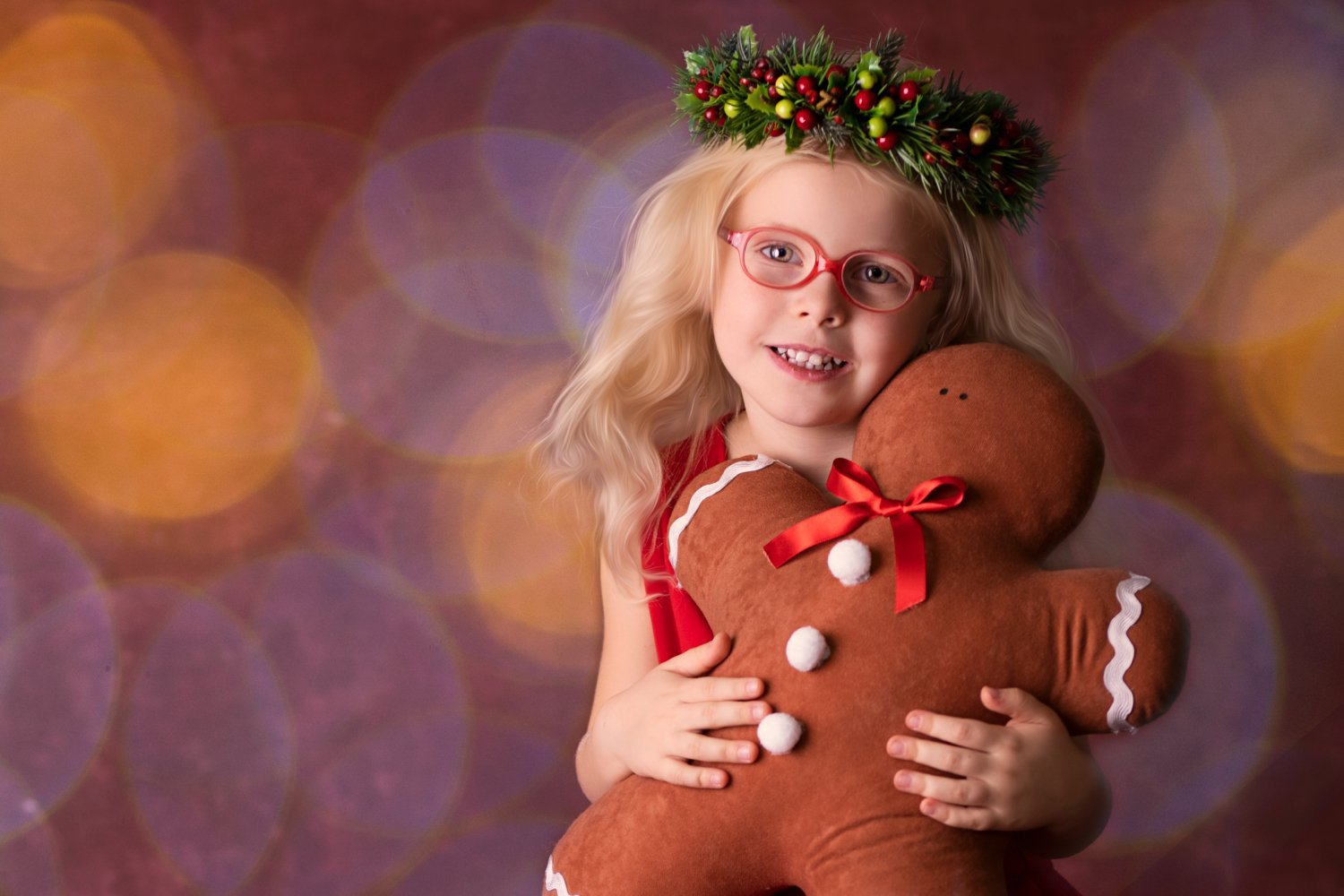 The organizer verified the description with proper documents.
of 140 000 zł (≈ 30 108 €)
Donate
Zrzutka.pl does not charge any commission
Kochani!

Hania będzie leczona intensywną chemioterapią w Instytucie Matki i Dziecka w Warszawie. W dalszym planie leczenia jest radioterapia oraz zabiegi operacyjne. Co dwa tygodnie będzie miała podawaną silną chemię raz dwudniową, a raz pięciodniową. Jeżeli chemioterapia będzie słabo działać będziemy wdrażać leczenie nierefundowane. Koszt takiego leczenia to kilka tysięcy złotych miesięcznie - jak informuje doktor prowadzącą. Liczymy na Was! 🙌❤❤😍💕💕💕💕💕💕🙌🙌🙌




_____________________________________________________________________________________________________

Dziś drugi dzień chemii czerwonej.

Hania źle się po niej czuje. Są wymioty, bóle brzucha i między tym śpi cały czas.

Kochani! Nasza siła jest Hani siłą!

______________________________________________________________________________________________

Hania wraz z mamą jest już w szpitalu w Warszawie. Ze wstępnych ustaleń wynika, że leczenie Naszej Księżniczki będzie trwało co najmniej 2 lata - w najbliższych dniach będziemy wiedzieć zapewne więcej. Widząc Państwa wsparcie i zaangażowanie, wierzymy że uda nam się wywalczyć zdrowie dla Hani. Jesteście Wspaniali! Licytacje pękają w szwach, dlatego też podnieśliśmy kwotę zrzutki - pamiętajmy, że każda zebrana kwota daje rodzicom Hani większe możliwości leczenia! 

----------------------------------------------------------------------------------------------------------------------------------------------------------------------

Hania wraz z rodzicami dziękują wszystkim za ogromne wsparcie 💪.

Nasza Wojowniczka, w piątek została wypisana z Przylądka Nadziei we Wrocławiu. 😊 Weekend spędzi w domu, po miesiącu mieszkania w szpitalu 😊 W poniedziałek razem z mamą pojedzie do Instytutu Matki i Dziecka w Warszawie kontynuować dalsze leczenie. 💪🍀 Trzymajmy kciuki, aby leczenie przyniosło jak najlepsze rezultaty!

Hania przeszła małą metamorfozę - zobaczcie sami

Jej uśmiech wynagradza nam wszystko!

Read more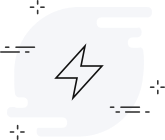 There are no updates yet.
Description
W czerwcu 2021 r. Hania skacząc na trampolinie zabolała nóżka- prawy staw skokowy. W szpitalu na SOR stwierdzili naderwanie ścięgna i okłady z altacetu.
Obrzęk z nóżki nie znikał, dalej bolała.. Kolejny szpital w Polanicy oraz w Kłodzku, kolejne zdjęcia RTG nic nie wykazały. Prywatne wizyty u ortopedy dzieciecego oraz chirurga ortopedy, który dal nam skierowanie na SOR do Wrocławia, skąd odesłali nas z kwitkiem "bo mama wymyśla dziecku chorobę", a lekarz szarpie dziecko za rękę żeby się przeszło po gabinecie.. które płaczę, ze ją boli..
Kolejnym etapem było skierowanie do reumatologa, który dał nam skierowanie na oddział reumatologii dziecięcej we Wrocławiu. Po kilku dniach wyników, które nie wskazywały na reumatologiczne zapalenie stawów zrobiono USG, gdzie był widoczny nierówny zarys kości grzbietowej stawu skokowego. Dostaliśmy skierowanie na oddział chirurgii dziecięcej we Wrocławiu. W miedzy czasie u Hani pojawił się ból połowy twarzy. Jeździliśmy od lekarza rodzinnego, stomatologa, laryngologa nikt nie wiedział czego ten ból dotyczył. Po wykonaniu rezonansu stawu skokowego, który wykazał zmiany nowotworowe, wykonano biopsje z nóżki. Następnie wykonano rezonans głowy i twarzoczaszki, w którym wyszły dwa guzy za prawym oczkiem, które napierały na gałkę oczną.
Zostałyśmy przekierowani do Przylądka Nadziei we Wrocławiu. Hania miała przeprowadzone wszystkie możliwe badania tomograf komputerowy, rezonans magnetyczny, badanie PET, pobranie szpiku..
Hania ma zmiany nowotworowe w nodze,twarzoczaszce, na kręgosłupie i w szpiku. Rozpoznanie na podstawie biopsji to nowotwór złośliwy kości mięsak erwinga. W Przylądku Nadziei Hania miala podane 3 chemie z czego jedną ratującą życie jako pierwszą podaną bez diagnozy.
Obecnie Hania czuje się już trochę lepiej.
Czekamy na miejsce w Instytucie Matki i Dziecka w Warszawie, gdzie będzie prowadzone dalsze leczenie. Z pozyskanych środków pokryte będzie dalsze leczenie, rehabilitacja, specjaliści, dojazdy do Warszawy oraz wsparcie dla rodziców. Pomóżmy wesprzeć walkę Hani z chorobą, aby jak najszybciej mogła spotkać się ze swoim bratem Hubertem oraz rodziną.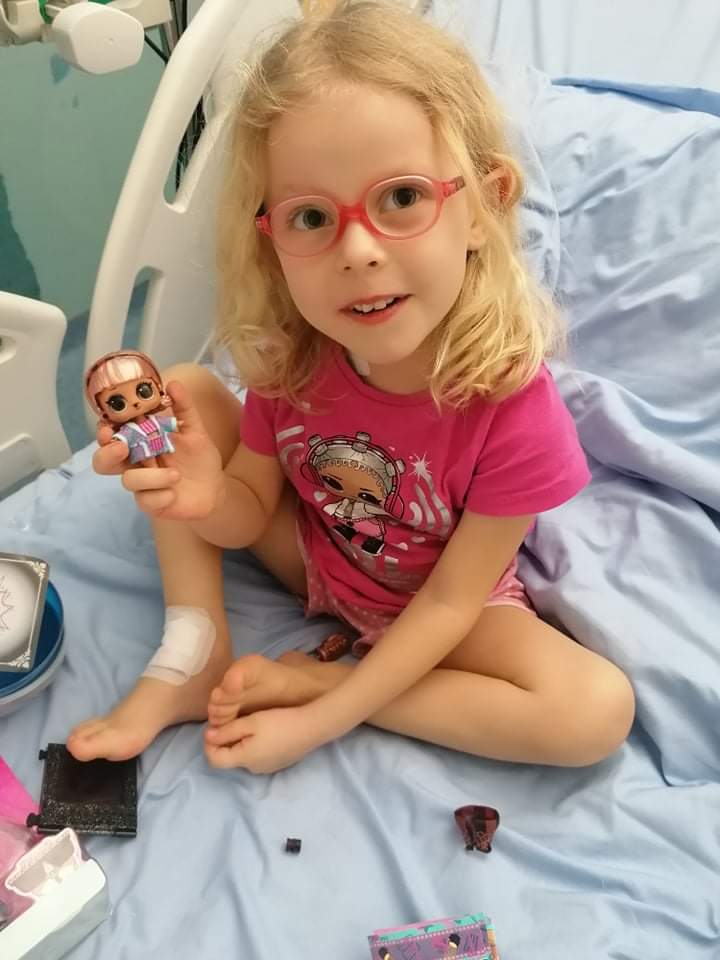 The world's first card for receiving payments. The Payment Card.
The world's first card for receiving payments. The Payment Card.
Find out more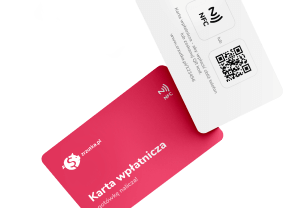 Our users created
851 799 whip-rounds
and collected
736 607 537 zł
What are you collecting for today?