id: evetp6
The Girl in the Red Coat for Ukraine ♦ Dziewczynka w czerwonym płaszczyku dla Ukrainy
The Girl in the Red Coat for Ukraine ♦ Dziewczynka w czerwonym płaszczyku dla Ukrainy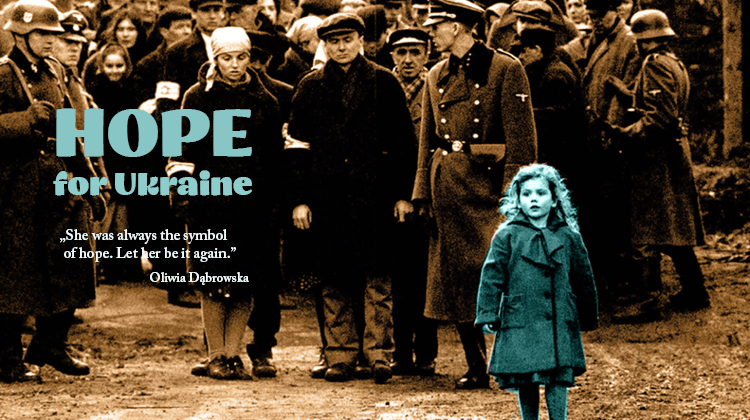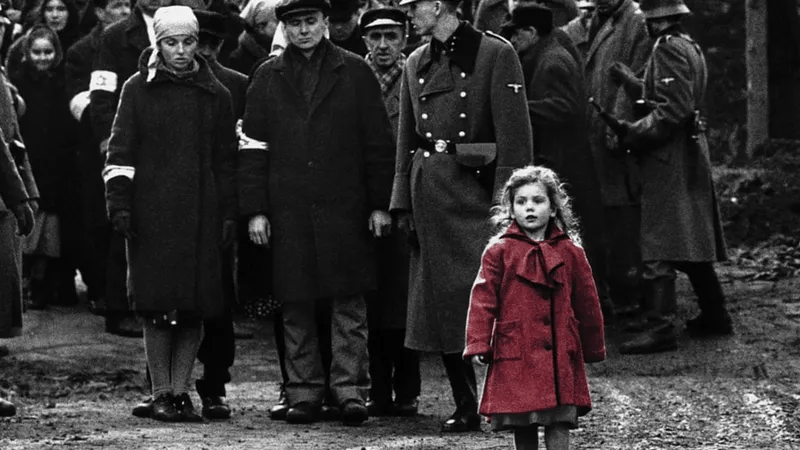 of 200 000 zł (≈ 42 735 €)
Donate
Zrzutka.pl does not charge any commission
Description
Can you imagine what it is like when someone forces you to leave your home and all your belongings? To leave your closest family - husband, brother, father, son? Can you imagine escaping a bombed house, passing by the bodies of your unlucky neighbors on the street?
The people of Ukraine don't have to imagine it, because for them it is a terrifying reality. They leave their country not because they want to, but because they need to escape from war zones which is their only chance to survive.
I, Oliwia Dąbrowska, cannot agree to such injustice. When I played The Girl in the Red Coat, I was only 3 years old and I didn't understand what war was.
But now, as an adult, I know how cruel war can be, how many innocent people suffer everyday and die for someone else's decisions.
I do not agree with it. This is why I decided to devote all my time to helping refugees.
But I'm not alone in this. Together with the GSR_UA group and in cooperation with the Society of Friends of Bielsko-Biała and Podbeskidzie, we are actively helping in Poland, on the border and in Ukraine, bringing help to everyone who needs it.
50 days of war have passed, and at the same time 50 days of our continuous activities. We have one goal - to provide war victims with at least a substitute for a sense of security and normality.
Our activities include:
● All kind of help to war victims in Poland and directly in Ukraine
● Organizing raisings of different things like medicines, food, things for children and adults
● Providing those to the ones in need
● Organizing raisings of different things to support volunteers in Ukraine
● Cooperation with volunteers in Ukraine and transport of the collected things to areas affected by hostilities 
● Transport of refugees from the border to different destinations in Poland 
● Transport of refugees from Ukraine: Lviv, Zhashkov, etc. 
● Providing accommodation for people fleeing Ukraine - short-term housing 
● Support in looking for a job and schools for children and adults from Ukraine 
● Ensuring help of an interpreter 
● Support in official matters
● Help with everyday matters: providing medical assistance, psychological support, legal assistance, etc.
● Organizing Polish language courses
The war in Ukraine is still going on, so regular and constant humanitarian and financial help is extremely important.
For this reason, we are organizing this fundraiser. We will spend the collected money primarily on:
● Financing the day-to-day needs of refugees: paying for rented housing, bills, medical visits, etc.
● Purchase of food (!!), personal hygiene items, books in Ukrainian, school supplies, things for babies: food, diapers, drugs: painkillers, antipyretics for children, etc.
● Purchase of equipment needed by the volunteers on the frontline, including: active headphones, flashlights, energy bars, packed lunch, long-term food, medical supplies, clothing and shoes.
But most of all, our activities are aimed at providing the refugees with HOPE! That they will still be able to live a normal life, that they will find a safe place with us, where they will regain peace of mind and believe that their future does not necessarily have to be black.
We would like to thank each of you who will join us and support our activities by donating money to our fundraiser. Every penny counts!
#hopeforukraine
_________________________________________________
Czy wyobrażasz sobie, jak to jest, kiedy ktoś siłą zmusza cię do porzucenia własnego domu i całego dobytku?
Do opuszczenia najbliższej rodziny - męża, brata, ojca, syna? Czy wyobrażasz sobie, że uciekasz ze zbombardowanego domu, omijając na ulicy ciała swoich sąsiadów, którzy nie mieli tyle szczęścia co ty?
Mieszkancy Ukrainy nie muszą sobie tego wyobrażać, bo dla nich obecnie jest to przerażająca codzienność. Wyjeżdżają ze swojego kraju nie dlatego, że chcą, ale dlatego, że ucieczka z terenów objętych wojną to dla nich często jedyna szansa na przeżycie.
Ja, Oliwia Dąbrowska, nie mogę zgodzić się na tak wielka niesprawiedliwosc. Kiedy grałam Dziewczynkę w Czerwonym Plaszczyku miałam tylko 3 lata i nie rozumiałam, czym jest wojna.
Ale teraz, jako osoba dorosla, wiem, jak okrutna jest wojna, jak wielu niewinnych ludzi cierpi, umiera za cudze decyzje.
Nie zgadzam się na to. To właśnie dlatego zdecydowalam się poświęcić cały swój czas na pomoc uchodzcom.
Ale nie jestem w tym sama. Wraz z grupą GSR_UA oraz we współpracy z Towarzystwem Przyjaciół Bielska-Białej i Podbeskidzia aktywnie działamy zarówno w Polsce, na granicy oraz na terenie Ukrainy, niosąc pomoc każdemu, kto jej potrzebuje.
Za chwilę minie już 50 dni wojny i rownoczesnie 50 dni naszych nieustannych działań. Mamy jeden cel - zapewnic ofiarom wojny chociaż namiastkę poczucia bezpieczeństwa oraz normalności.
Nasze działania obejmują:
● Pomoc ofiarom wojny na terenie Polski oraz bezpośrednio na Ukrainie
● Organizowanie materialnych zbiórek: medykamenty, jedzenie!!!, rzeczy dla dzieci i doroslych
● Przekazywanie darów osobom w potrzebie.
● Organizowanie zbiórek materialnych przeznaczonych do wsparcia wolontariuszy na Ukrainie
● Współpraca z wolontariuszami w Ukrainie i transport pomocy materialnej również na tereny objęte działaniami wojennymi
● Transport uchodźców z granicy do miejsc docelowych w Polsce.
● Transport uchodźców z terenów Ukrainy: Lwów, Żaszkow itd.
● Zapewnienie zakwaterowania osobom uciekającym z Ukrainy - mieszkania krótko- i długoterminowe.
● Wsparcie w poszukiwaniu pracy oraz szkół dla dzieci i dorosłych z Ukrainy
● Zapewnienie pomocy tłumacza
● Wsparcie w sprawach urzędowych
● Pomoc w sprawach codziennych: zapewnienie pomocy medycznej, wsparcia psychologicznego,pomocy prawnej itd.
● Organizowanie kursów języka polskiego
Wojna w Ukrainie wciąż trwa, dlatego regularna i stała pomoc zarówno humanitarna, jak i finansowa jest niezwykle ważna.
Z tego powodu organizujemy niniejszą zbiórkę finansową. Zebrane pieniądze przeznaczymy przede wszystkim na:
● Finansowanie bieżących potrzeb uchodźców: opłacenie wynajmowanych mieszkań, rachunków, wizyt lekarskich itd
● Zakup żywności (!!), środków higieny osobistej, ksiazek w języku ukraińskim, materiałów szkolnych, rzeczy dla niemowląt: jedzenie, pampersy; leków: przeciwbólowych, przeciwgorączkowych dla dzieci itd.
● Zakup sprzętu potrzebnego wolontariuszom na pierwszej linii frontu, między innymi: aktywne słuchawki, latarki, batoniki energetyczne, suchy prowiant, jedzenie długoterminowe, zaopatrzenie medyczne, odzież i buty.
Ale przede wszystkim nasze działania mają na celu zapewnienie uchodźcom NADZIEI na to, że wciaz będą mogli żyć normalnie, że znajdą u nas bezpieczne miejsce, w którym odzyskają spokój ducha i uwierzą, że ich przyszłość niekoniecznie musi malować się w czarnych barwach.
Dziękujemy każdemu z Was, kto dołączy do nas i wesprze nasze działania, wpłacając pieniądze na naszą zbiórkę. Każdy grosz się liczy!
#hopeforukraine
The world's first card for receiving payments. The Payment Card.
The world's first card for receiving payments. The Payment Card.
Find out more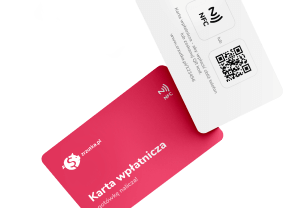 Our users created
864 257 whip-rounds
and collected
761 582 211 zł
What are you collecting for today?