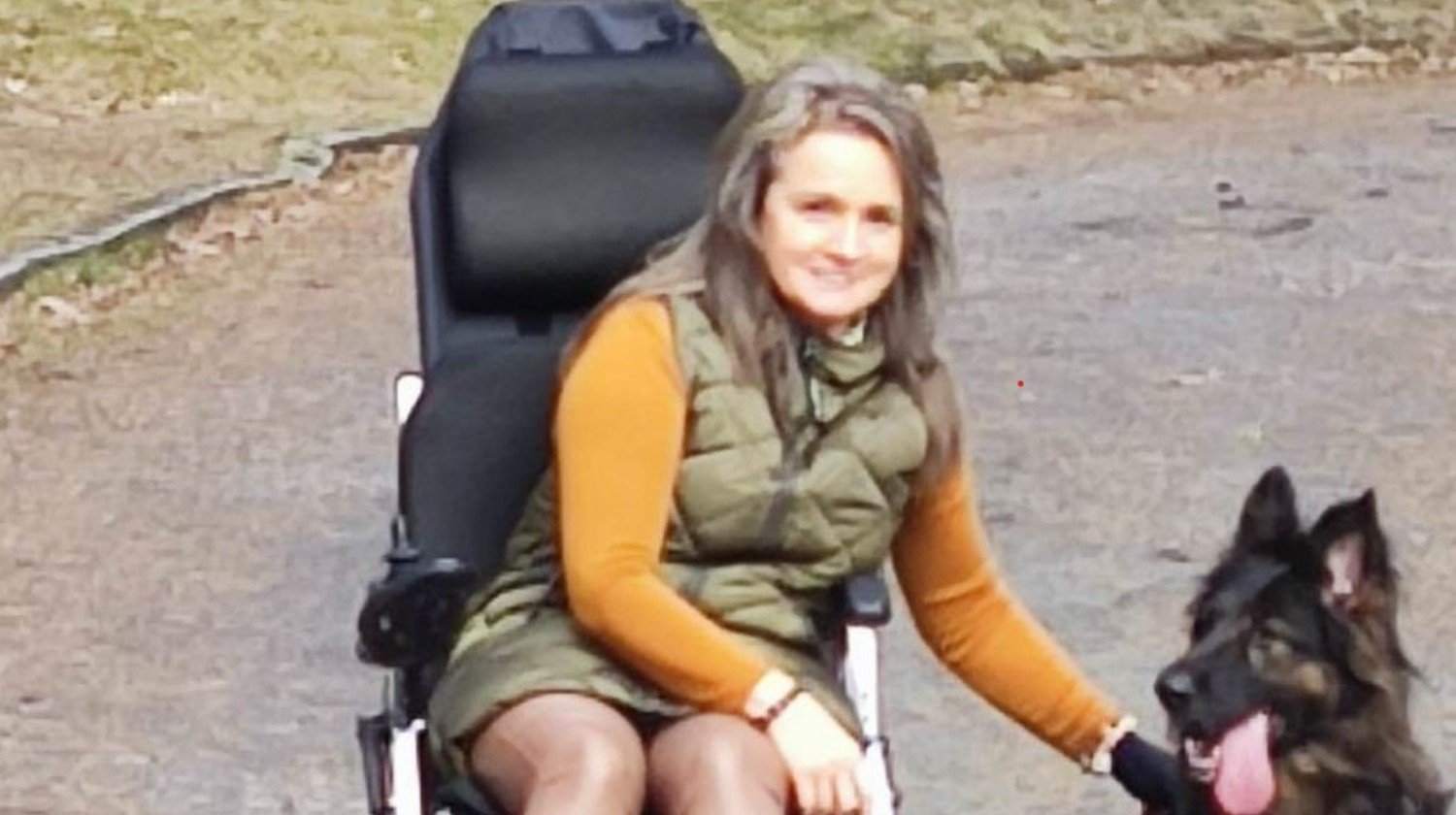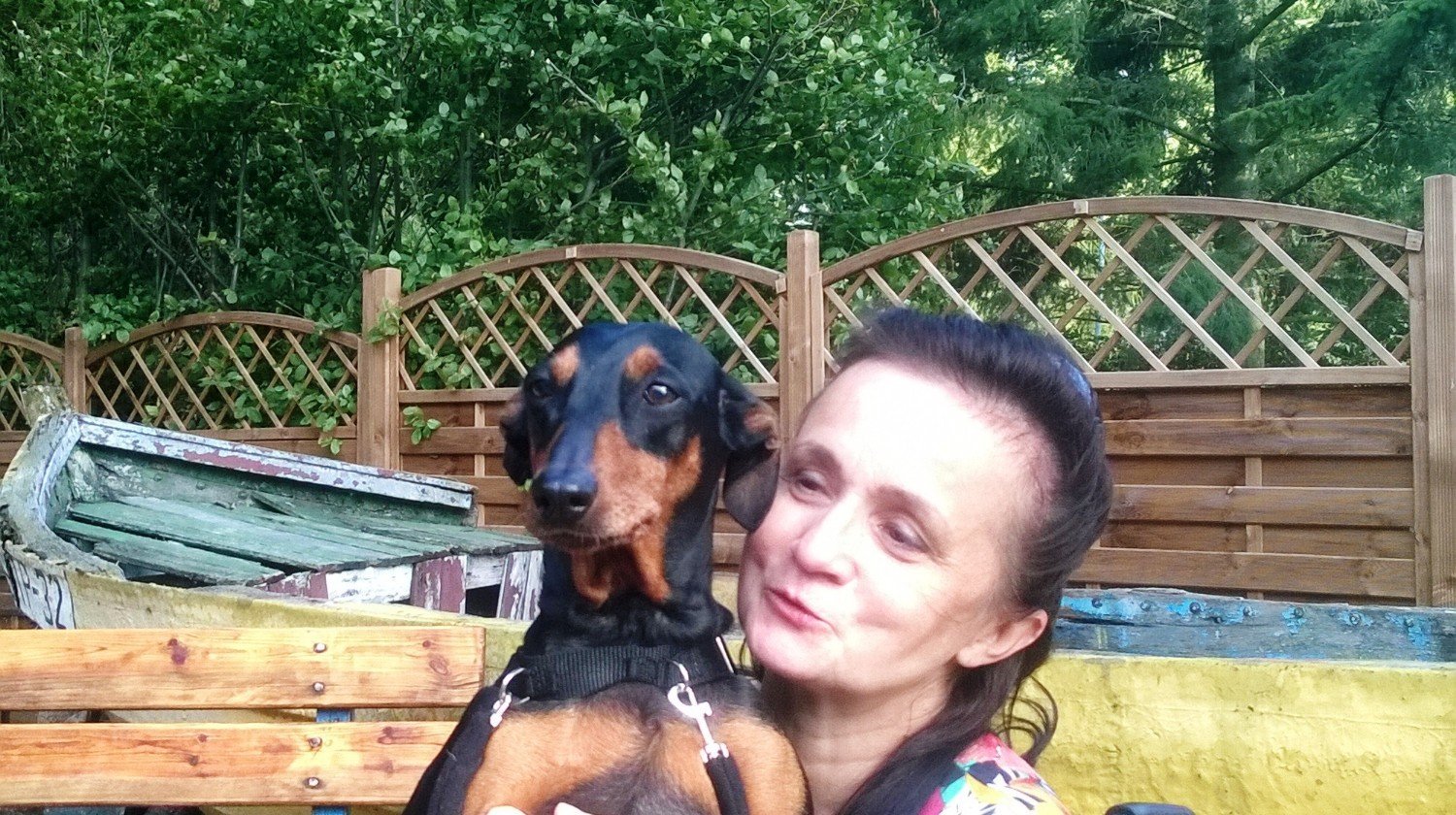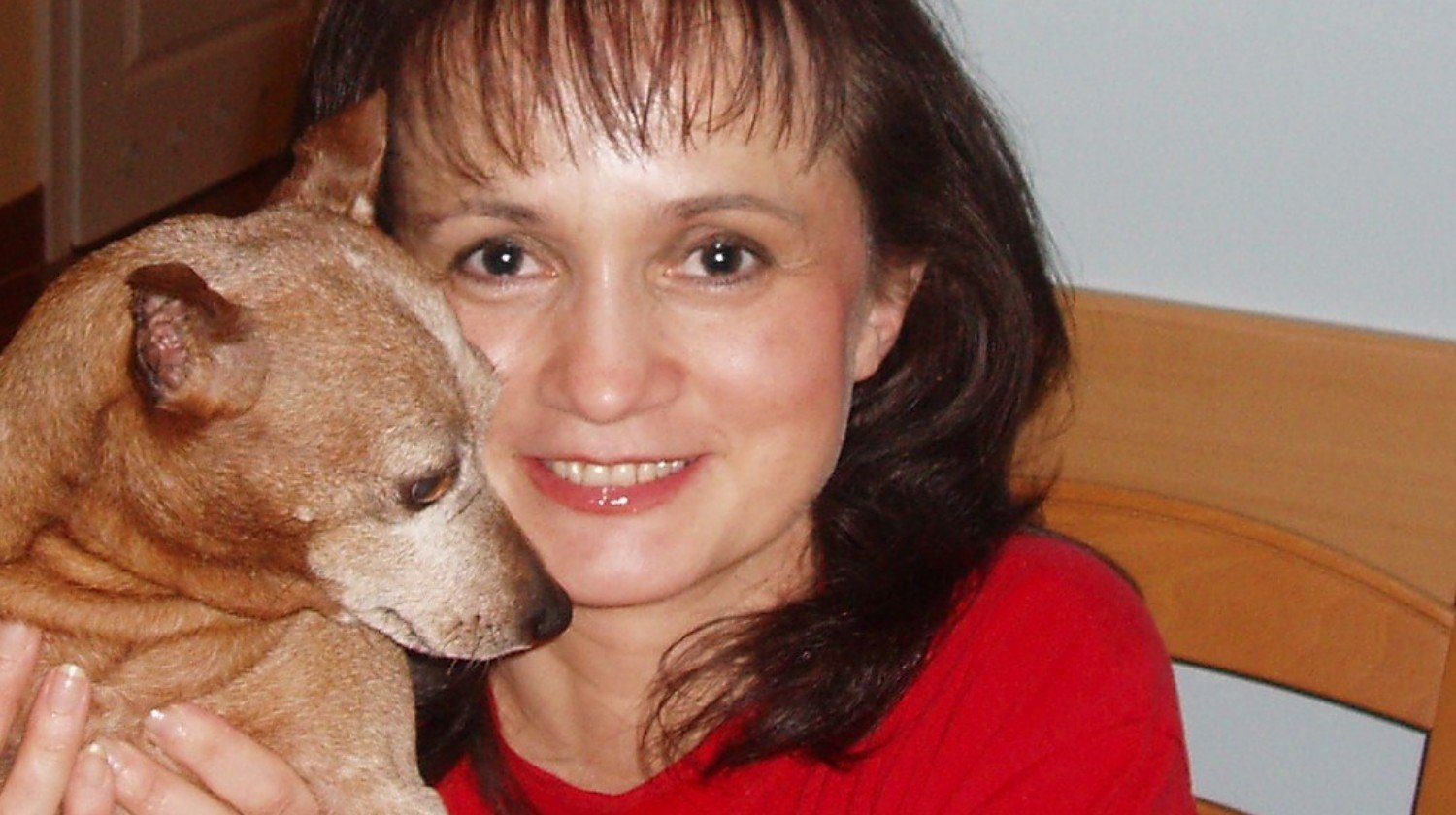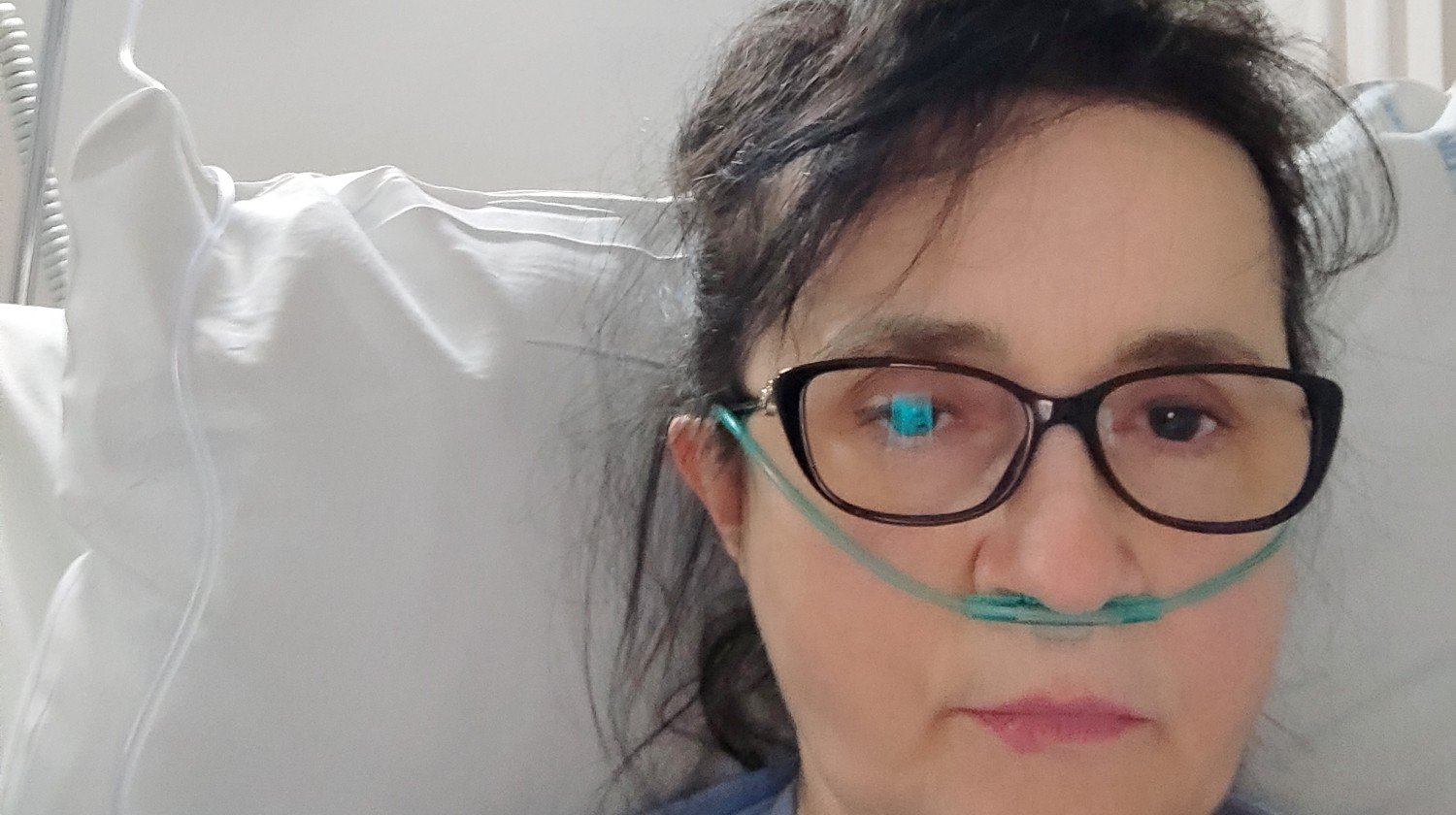 id: ms95uy
rehabilitacja, leczenie, poprawa komfortu życia
rehabilitacja, leczenie, poprawa komfortu życia
Our users created 1 014 019 fundraisers and raised 1 060 165 822 zł
What will you fundraise for today?
Description
SM, to akronim bezwzględnej dla mnie i moich najbliższych choroby, która do tej pory, zbyt wielu umiejętności, a także wartości mnie pozbawiła, momentami nawet sensu życia, a także sprawności, obdarzając w zamian bolesną i niejednokrotnie ciężką do wytrzymania spastyką, niedowładem dolnych kończyn i lewej kończyny górnej oraz bezduszną opieką nad chorym w naszym kraju, pozbawiając chociażby możliwości udziału w programie ze względu na niespełnienie dwóch kryteriów, po pierwsze wieku (wówczas 51 lat) oraz faktu, że nie przejdę samodzielnie 100m. Żeby było bardziej kuriozalne w 2001 roku, nie zostałam zakwalifikowana do programu, ponieważ byłam w za dobrym stanie. Bezustannie w trakcie mojej utarczki z chorobą rozmijałam się ze wszelkimi udogodnieniami. Poza Sm choruję również na bardzo zaawansowaną postać astmy, niedoczynność tarczycy, depresję, zmiany zwyrodnieniowe w każdym odcinku kręgosłupa, w tym w lędźwiowo-krzyżowym stenoza bezwzględna, 4 zmiany nowotworowe (na szczęście trzy łagodne), a czwartej nieznany jest do tej pory charakter. Wszystkim tym dolegliwościom towarzyszy niejednokrotnie ciężki do wytrzymania ból, jestem pacjentką Poradni Leczenia Bólu. …
Przed postawieniem diagnozy byłam bardzo aktywną osobą, grałam w siatkówkę, serwy były moim ogromnym atutem, pomagałam osobom starszym, porzuconym zwierzętom. Miałam wiele marzeń i dalekosiężnych planów. Ostatnio pracowałam jako nauczycielka w liceum ogólnokształcącym. Kontakt z byłymi uczniami stanowi dla mnie ogromne psychiczne wsparcie do tej pory.
Od momentu postawienia rozpoznania we wrześniu 2001 roku SM nie było ze mną po drodze. W 2005 roku wystąpił bardzo ciężki w skutkach rzut który spowodował, że przez 6 miesięcy funkcjonowałam jak roślina z czterokończynowym niedowładem oraz niedowładem mięśni twarzy. Nie zapomnę wyrazu oczu syna i męża, kiedy na noszach sanitariusze wnieśli mnie do mieszkania. Zaznaczę, że do kliniki weszłam sama o jednej kuli.
Lekarze nie dawali szans na powrót do większej sprawności ze względu na czas trwania tych deficytów.
Jednak dzięki rehabilitacji, wsparciu Bliskich, zabiegowi angioplastyki żył szyjnych mój stan poprawił się, aczkolwiek wózek stał się moim nieodłącznym kompanem.
Tak było do marca bieżącego roku, kiedy po 16 latach pojechałam na czterotygodniowy turnus rehabilitacyjny do Centrum Rehabilitacji chorych na SM w Bornem Sulinowie.
Pani fizjoterapeutka indywidualnie, codziennie ciężko, wytrwale pracowała ze mną nad aktywowaniem funkcji chodu i stało się coś nieprawdopodobnego, a mianowicie po 18 latach zmagań z SM i bezdusznością systemu oraz trzech i pół tygodniach rehabilitacji stanęłam przy wysokiej czterokołowej podpórce z podpórkami na przedramiona, stawiając co prawda z ogromnym wysiłkiem, ale jednak PIERWSZE KROKI. Jakże piękne i trudne do opisania uczucie. Łzy napłynęły do oczu nie tylko mnie, ale i pani fizjoterapeutce. To w co wszyscy zwątpili stało się faktem. Poproszona nawet zostałam, żeby pozostać na kolejnym czterotygodniowym turnusie, aby utrwalić to, co zostało wypracowane, ale niestety nie byłam na to gotowa zarówno pod względem finansowym (koszt opłacany przez chorego 5 100 zł (poza dofinansowaniem z NFZ)), a także psychiczno-fizycznym.
Obiecałam jednak, że po powrocie do domu będę się rehabilitować, ale niestety nie jest to takie proste. ...
Mam zarezerwowane dwa kolejne terminy turnusów w Centrum Rehabilitacji SM w Bornem Sulinowie, ale jak wspomniałam koszty, które trzeba pokryć z własnych funduszy, poza dofinansowaniem z NFZ, to na dzień dzisiejszy 5100zł za jeden turnus, a mówi się o podwyżce nawet do 7100zł.
[…]
Moi drodzy, w związku z odzyskaniem przeze mnie wiary w TO, że mogę poruszać się przy wysokim balkoniku, co udowodnił pobyt w Bornem Sulinowie, zwracam się z prośbą o pomoc do każdego, kto mógłby i zechciałby zasilić moje subkonto w Fundacji Dobro Powraca, abym mogła konsekwentnie się rehabilitować, pojechać na dwa turnusy jeszcze w tym roku (zaplanowane są na VII i XI 2023).
Marzę o tym, aby po tych 22 latach, nieustannego starcia z SM, doznaniu jego wielu ciemnych, niezwykle bolesnych obliczy, a także obserwowaniu, jakie stanowi ogromne obciążenie dla męża, syna, bliskich, przyjaciół poprawić komfort nie tylko swojego życia, ale w końcu także męża i najbliższych.
Bez Waszej pomocy niestety będzie to niemożliwe, bowiem barierą nie do pokonania przez nas są koszty:
1) dwa turnusy (VII i XI 2023) 10200zł - poza dofinansowaniem z NFZ, który refunduje placówce jedynie koszty rehabilitacji, chory na dzień dzisiejszy musi sam pokryć koszt 5100zł. Nie pomyliłam się z zerami, dokładnie pięciu tysięcy stu złotych za jeden turnus. Niestety słyszałam, że kwota ta ma wzrosnąć nawet do 7100zł/turnus;
2) koszty leków przeciwbólowych, marihuany leczniczej, dwóch antydepresantów, suplementów, konsultacji z psychologiem, lekarzami, niezbędnej systematycznej rehabilitacji, to ok. 7tys.zł miesięcznie.
3) zakup pomocnego w ograniczaniu towarzyszącej spastyki i usprawnieniu funkcji chodu kombinezonu exopulse molli suit - koszt ok. 26 tysięcy złotych.
Podsumowując daje to kwotę przeszło 90 tysięcy złotych do końca 2023 roku.
Za namową przyjaciół, zdecydowałam się na otworzenie tej zrzutki wierząc w szerszą pomoc ludzi, którzy sprawią, że moje marzenie o utrwaleniu funkcji chodu, a tym samym lepszej sprawności stanie się faktem.
Wierzę, że dzięki Wam, możliwe jest uczynienie mojego życia prostszym, bardziej szczęśliwym za co z całego wdzięcznego serca DZIĘKUJĘ.
The world's first Payment Card. Accept payments wherever you are.
The world's first Payment Card. Accept payments wherever you are.
Find out more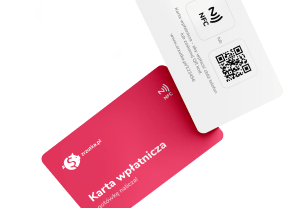 Nobody create moneybox for this fundraiser yet. your moneybox may be the first!