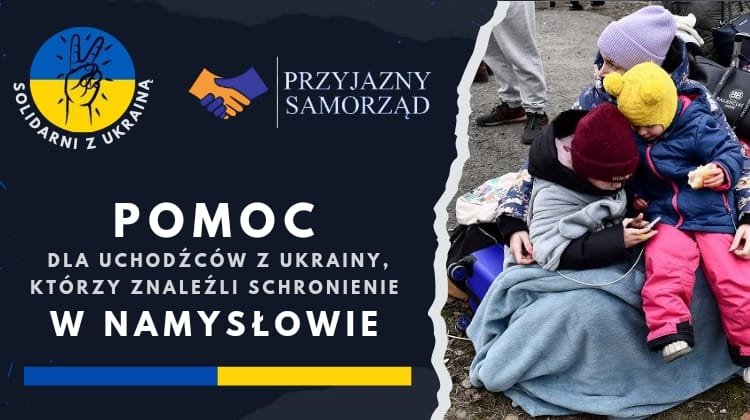 id: faef2j
Pomoc dla uchodźców, którzy znaleźli schronienie w Namysłowie
Pomoc dla uchodźców, którzy znaleźli schronienie w Namysłowie
Our users created 982 148 whip-rounds and collected 1 004 753 711 zł
What are you collecting for today?
Description
Kochani! Jak wiecie w Namysłowie jest już kilkuset uchodźców z Ukrainy, którzy znaleźli bezpieczeństwo w naszym małym mieście, wśród ludzi o wielkim sercu i niekończącej się chęci niesienia pomocy. 
W zdecydowanej większości są to matki z dziećmi (od 3 miesięcy! do 18 lat). 
Od samego początku jestem zaangażowany wraz z moimi przyjaciółmi ze stowarzyszenia Przyjazny Samorząd Powiatu Namysłowskiego oraz wieloma Ludźmi Dobrej Woli w pomoc poszkodowanym. Mam szczęście otaczać się osobami, które bezinteresownie niosą dobro i pomoc potrzebującym. Dzięki naszym działaniom bezpieczeństwo w Namysłowie znalazło już kilkanaście rodzin (ponad 50 osób!)
Kochani pomoc celowana jest teraz bardzo potrzebna, chcemy pomóc tym ludziom w zupełnie nowej sytuacji i choć na starcie udzielić im wsparcia w usamodzielnieniu się. 
Wierzymy, że razem możemy wszystko, że jak nie my, to kto? Otwieramy zrzutkę ❗❗❗
Środki zgromadzone chcemy przeznaczyć na:
wynajęcie mieszkań aby lokować rodziny razem i nie rozdzielać ich na kilka lokali,
zakupy jedzenia i środków czystości oraz innych potrzebnych rzeczy (ich waluta jest obecnie tak słaba, że tracą wielkie pieniądze na podstawowe produkty!),
na paliwo dla ludzi, którzy ruszają swoimi autami pod granicę (ponad 500 km!) aby pomóc ludziom wydostać się z koszmaru wojny.
The world's first Payment Card. Accept payments wherever you are.
The world's first Payment Card. Accept payments wherever you are.
Find out more