id: g2e44d
POMOC OCHOTNIKOM ZGŁASZAJĄCYM SIĘ NA FRONT
POMOC OCHOTNIKOM ZGŁASZAJĄCYM SIĘ NA FRONT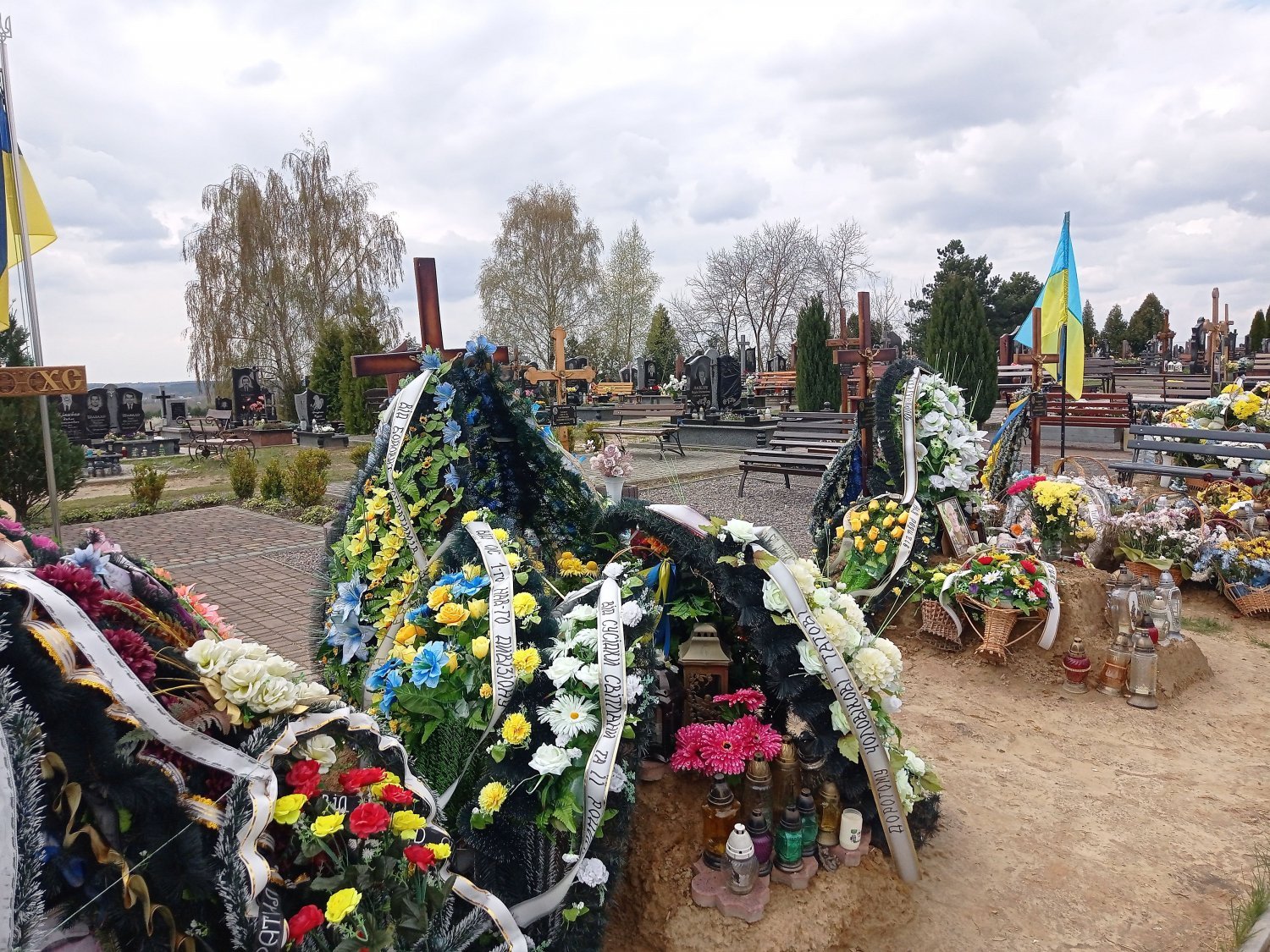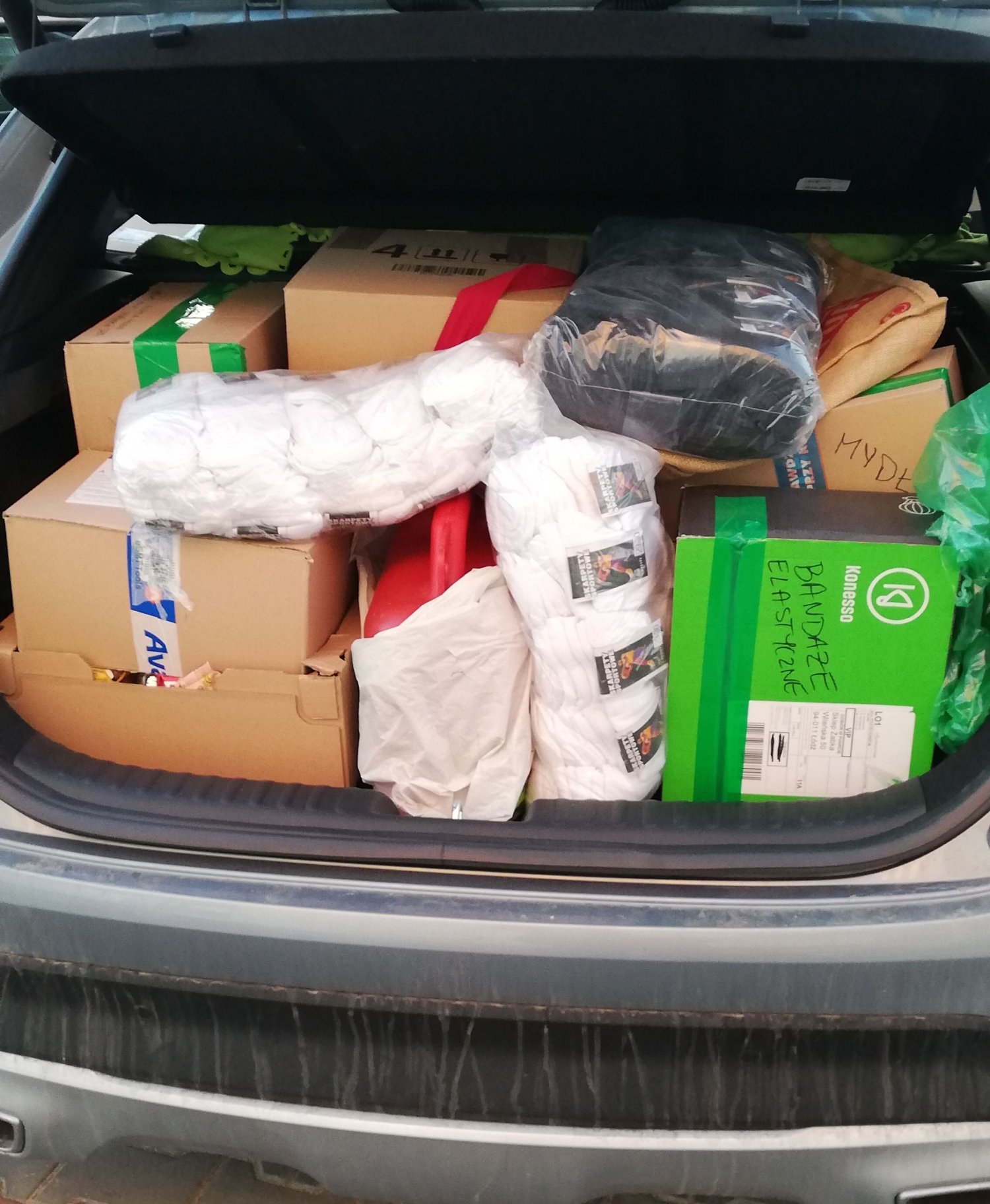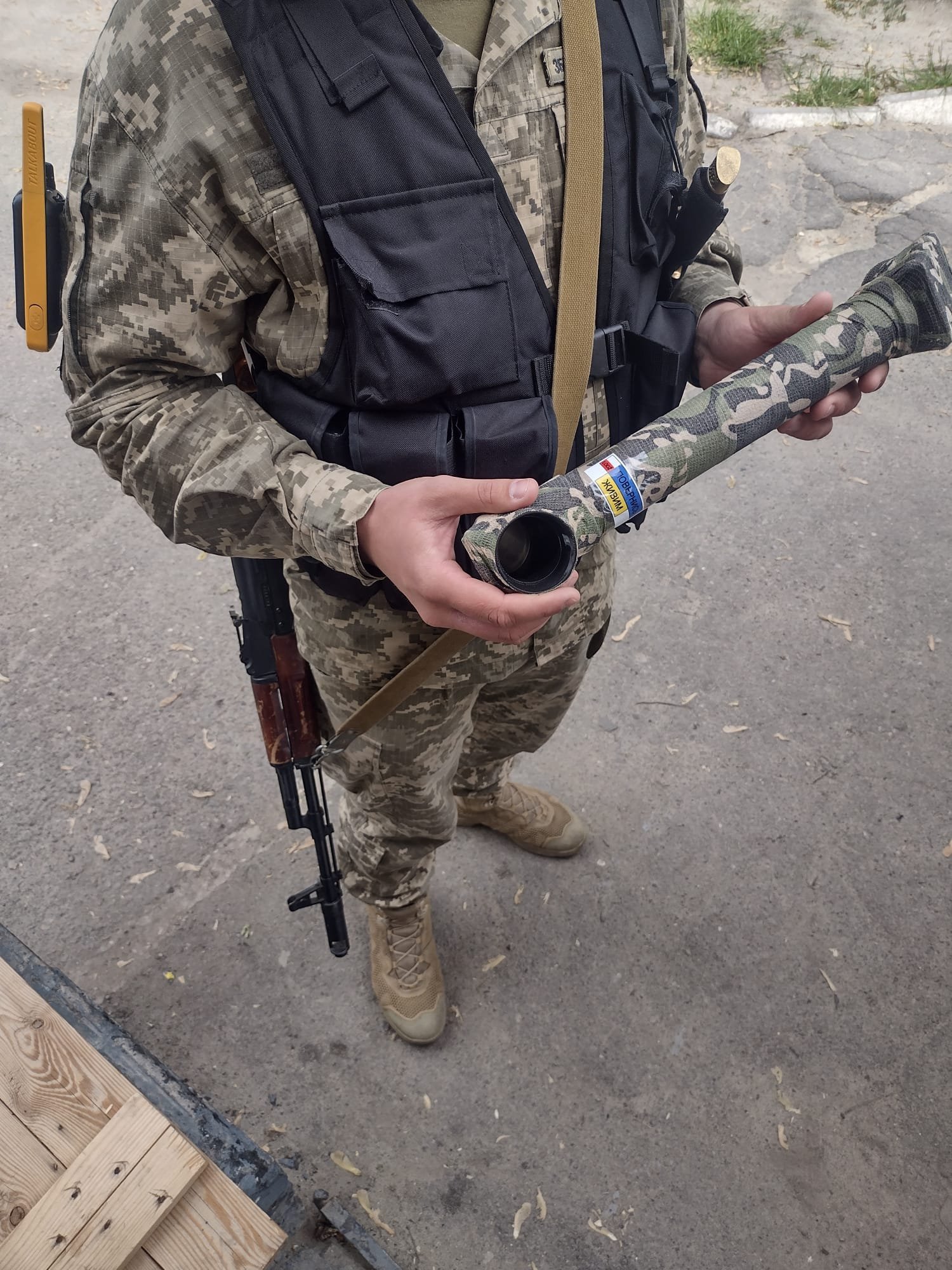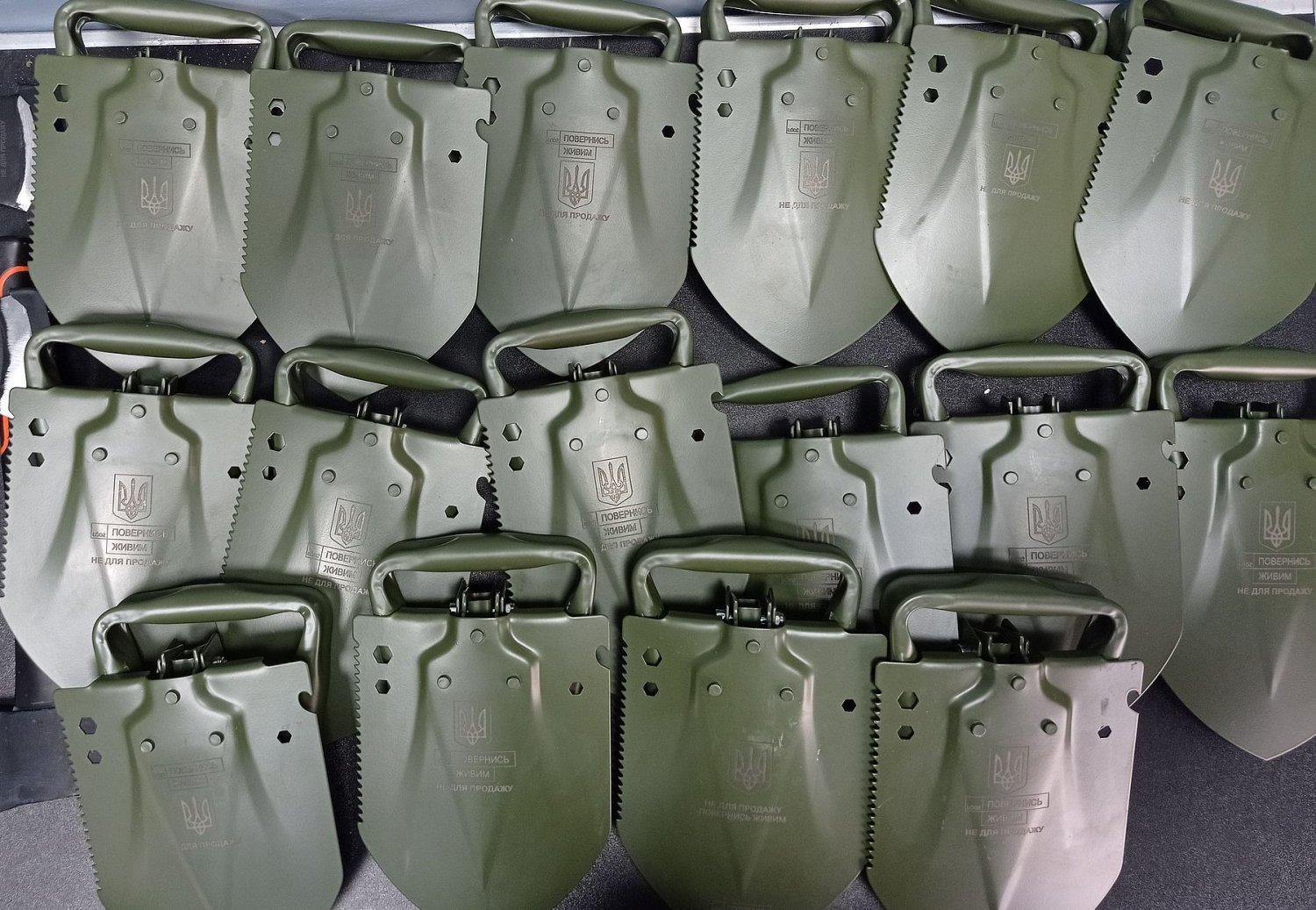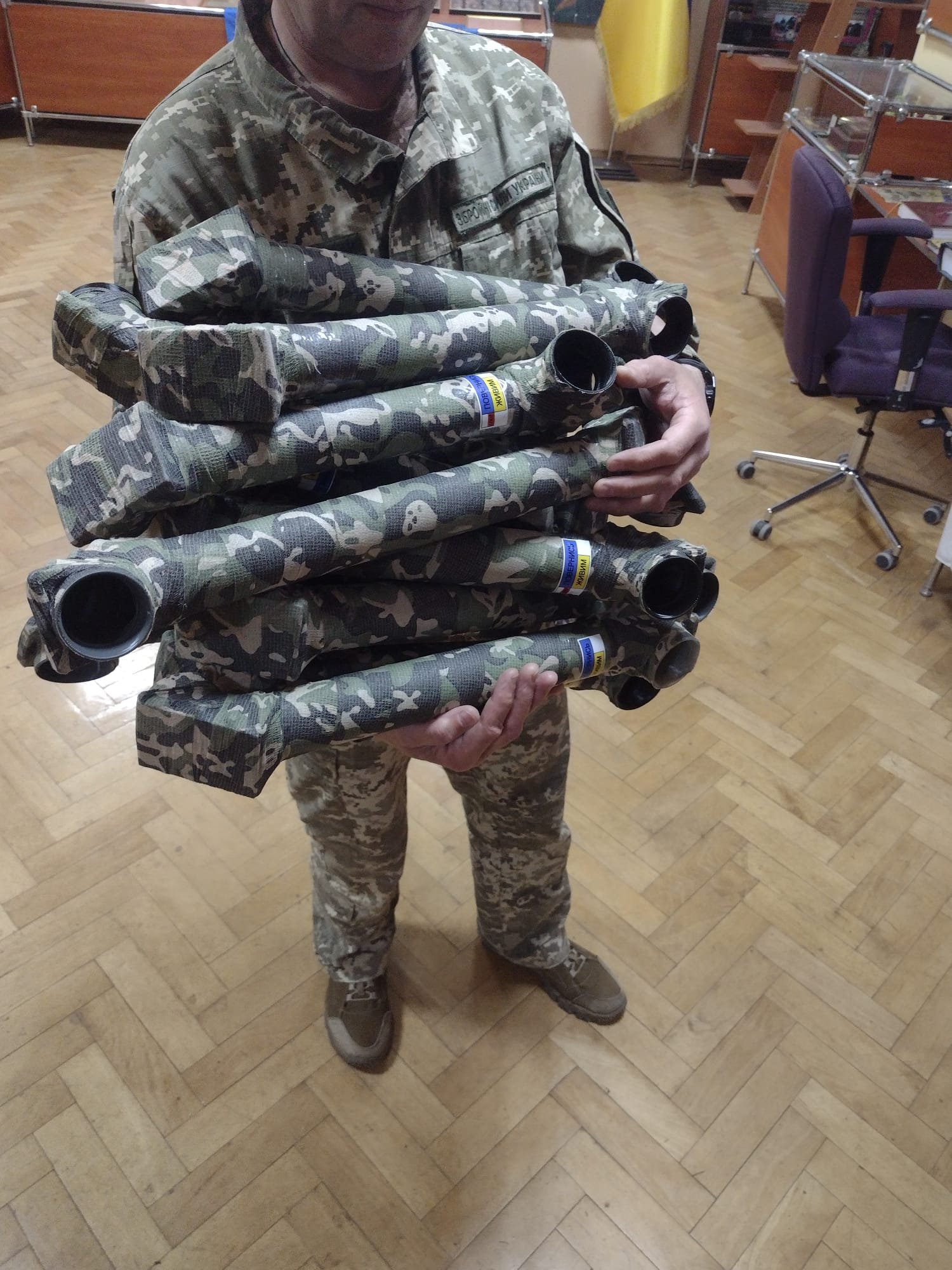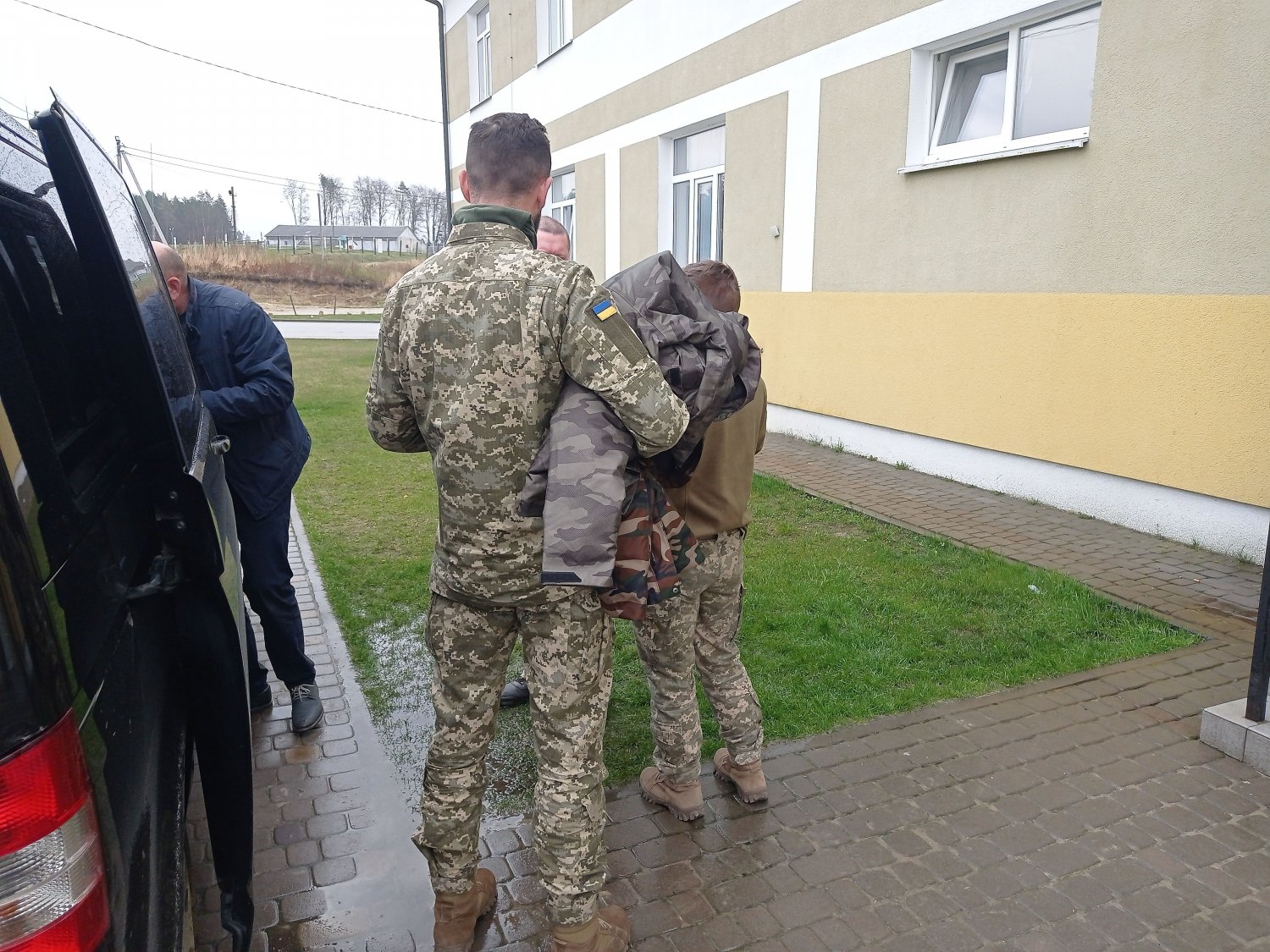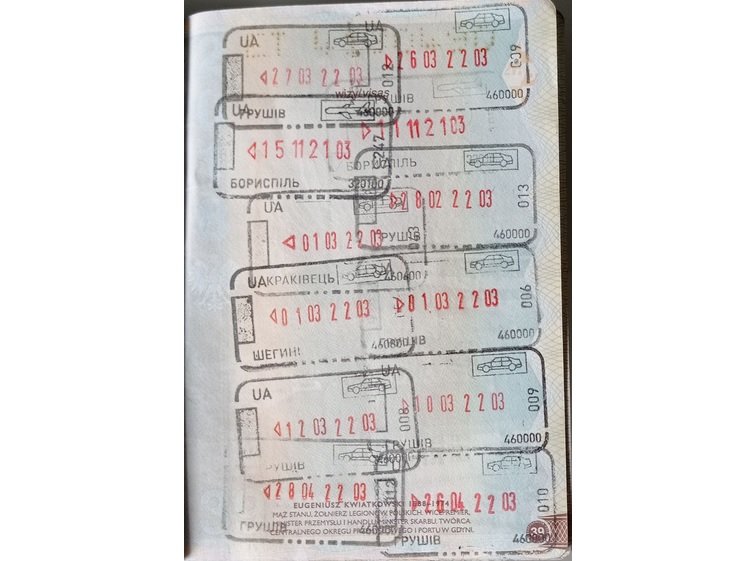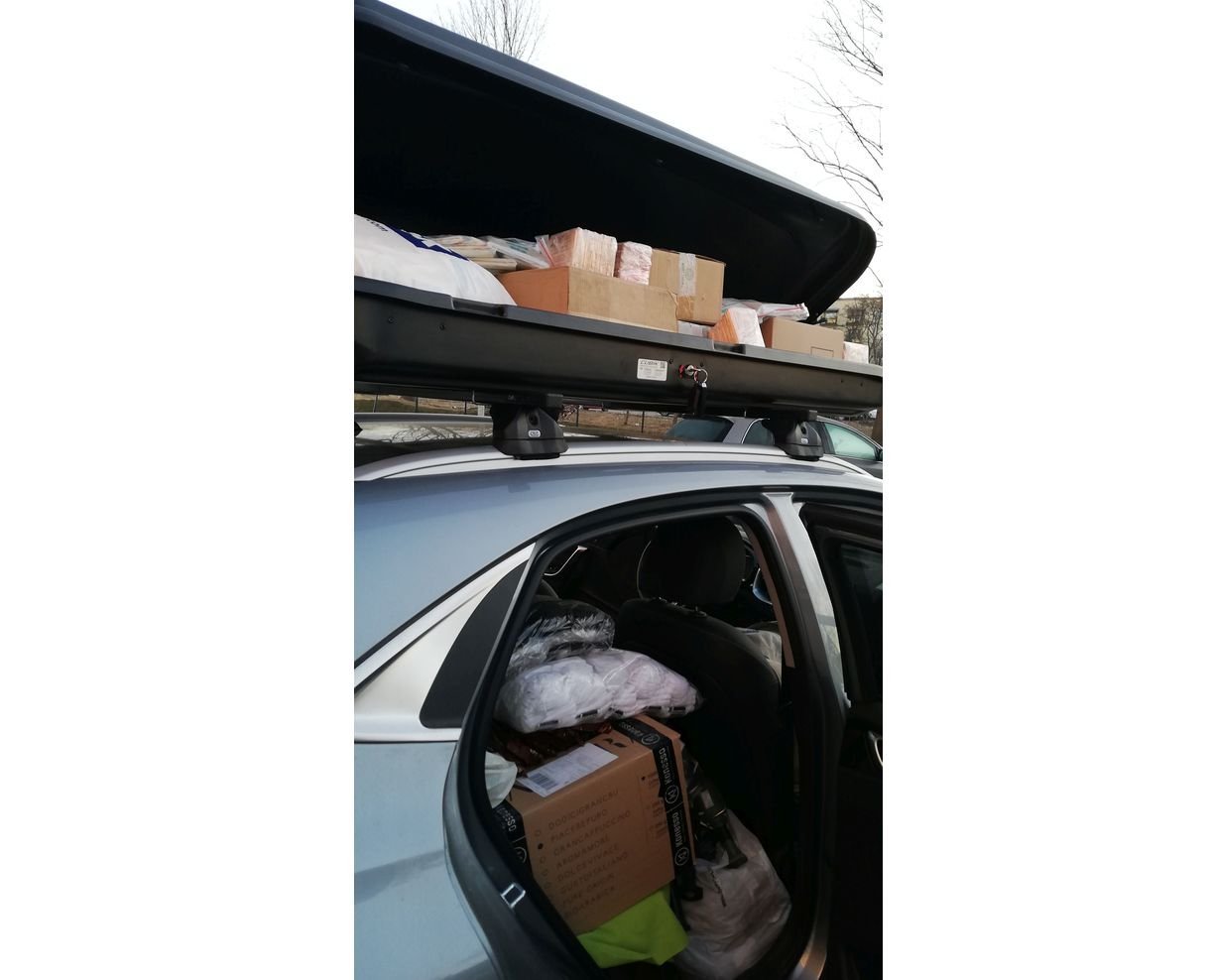 of 50 000 zł (≈ 10 684 €)
Donate
Zrzutka.pl does not charge any commission
Share
Wszystkie nagrody wybrane dotychczas będą wysyłane pod koniec tego tygodnia :)

Read more

06.08.2022 - kolejna partia łopat, środków higienicznych (dziękujemy Marcin!) zostały dostarczone do jednostki.

Read more

28.07.2022 - w sekcji "nagrody" pojawiły się nowe gifty, które można wybrać przy wpłacie na zrzutkę. Jest to koszulka, magnesy, znaczki.

Wszystkie rzeczy z Ukrpoczty przyjechały z Jaworowa, od Pani Marii, która wsparła naszą zrzutkę!

Magnesy z Czernihowa przekazał Walentyn, wolontariusz mieszkający w Czernihowie.

Read more

24.07.2022 - 200 sztuk łopat, środki higieniczne, nakolanniki oraz siatki maskujące zostały dostarczone do jednostki :)

Read more

17.07.2022 - 100 łopat zostało dostarczonych na front, dziękujemy!

Read more

12.07.2022 - Kolejny transport z peryskopami, środkami czystości, kilofami i łopatami do budowania okopów dotarł na miejsce. Dziękujemy!

Read more

Tak wyglądało miejsce do którego jeździmy zawozić pomoc, 13 marca:







Read more

06.07 Dziś wysłaliśmy kolejną partię peryskopów 👍 🇺🇦

Poniżej możecie zobaczyć kolejne etapy ich powstawania.




Read more

Kolejnych 20 sztuk karimat pojechało na wschód.

Dzięki Oleh za wsparcie od samego początku!




























Read more

🇵🇱 #03.07.2022 Kolejny transport z pomocą trafił do Żołnierzy 🇺🇦 👍Dzięki ekipie z Zakopanego 🙏

Read more

Po raz kolejny pomaga nam firma Technology Applied z Białegostoku, świadcząca kompleksowe usługi druku 3D (https://ta.parts/). Łącznie Technology Applied przekazała kolanka do peryskopów wydrukowane w technologii SLS, o wartości ponad 5000 złotych. Dziękujemy!

Read more

Do naszej zbiórki dołączył Daniel "GOUDA" Tworski, łódzki projektant. Przekazał koszulki i skarpety, dostępne po prawej stronie w zakładce "nagrody". Dziękujemy GOUDA WORKS! https://www.goudastore.pl/

Read more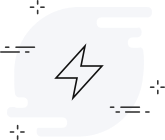 There are no updates yet.
Description
4 dni po rozpoczęciu rosyjskiej inwazji na Ukrainie, 28 lutego pojechałem prywatnie z pomocą humanitarną i trafiłem do małego ukraińskiego miasteczka przy granicy, Jaworowa. Dzięki życzliwości Dyrektora i wszystkich pomagających tam ludzi, pierwsze dwie noce spędziłem w Jaworowskiej Dziecięcej i Młodzieżowej Szkole Sportowej, mieszczącej się przy ulicy Lwowskiej 54A. Tam poznałem Pana Stanisława Khlupę, wolontariusza dostarczającego pomoc dla Sił Zbrojnych Ukrainy, a przede wszystkim dla ochotników. Wspólnie organizujemy prywatne zbiórki rzeczy dla ochotników, którzy nie otrzymują takiego samego wyposażenia jak żołnierze (brak środków z budżetu dla ochotników). Na Ukrainę jeżdżę regularnie, zawożąc to co akurat jest potrzebne - aktualizuję listę rzeczy z osobami na miejscu co kilka dni i wiemy. Ochotnicy (Dobrowolcy - Добровольцы) potrzebują wszystkiego: od skarpet, przez majtki, koszulki, po rękawice taktyczne, apteczki, saperki, karimaty, śpiwory, konserwy. Zebrane środki zostaną przekazane do Jaworowa, wszystkie zakupy zostaną udokumentowane na kanale YT, dokumenty zakupu będą dostępne do wglądu na dysku google.
Dodatkowo wraz ze znajomymi budujemy peryskopy, które mogą uratować żołnierzowi życie – dostarczyliśmy ich już ponad 50 sztuk, wszystkie są na froncie. Za pomoc przekazaną Siłom Zbrojnym Ukrainy otrzymałem oficjalne podziękowanie tzw. gramotę, od Generała 184 Brygady oraz medal od innego Dowódcy.
Zapraszam do obejrzenia moich filmów na kanale YT, dokumentujących naszą pomoc:
https://www.youtube.com/channel/UCUJ6Z-zZ1eCb88y_L-IE5AQ
oraz specjalnego podziękowania od Dowódcy dla wszystkich, którzy nas wspierają:
https://www.youtube.com/watch?v=ohohM1PH9Pw
Pomagamy również mieszkańcom Czernihowa oraz Dziecięcej i Młodzieżowej Szkole Sportowej w Jaworowie.
Gdyby Ukraińscy obrońcy nie dali rady odeprzeć ataków rosjan, dziś żylibyśmy z wojskiem rosyjskim przy wschodniej granicy i bardzo prawdopodobne, że nasze życie wyglądałoby inaczej…
Wsparcie przez: PayPal.Me/HelpUkraineEMAN
The world's first Payment Card. Accept payments wherever you are.
The world's first Payment Card. Accept payments wherever you are.
Find out more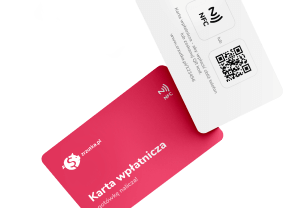 Nobody create moneybox for this whip-round yet or none of the moneyboxes have raised funds.
Our users created
879 203 whip-rounds
and collected
808 876 011 zł
What are you collecting for today?