id: gt6kbj
Pierwsza polska książka o kalarippajattu oraz ebooki PL i EN / The first Polish book on kalarippayattu + ebooks PL, EN
Pierwsza polska książka o kalarippajattu oraz ebooki PL i EN / The first Polish book on kalarippayattu + ebooks PL, EN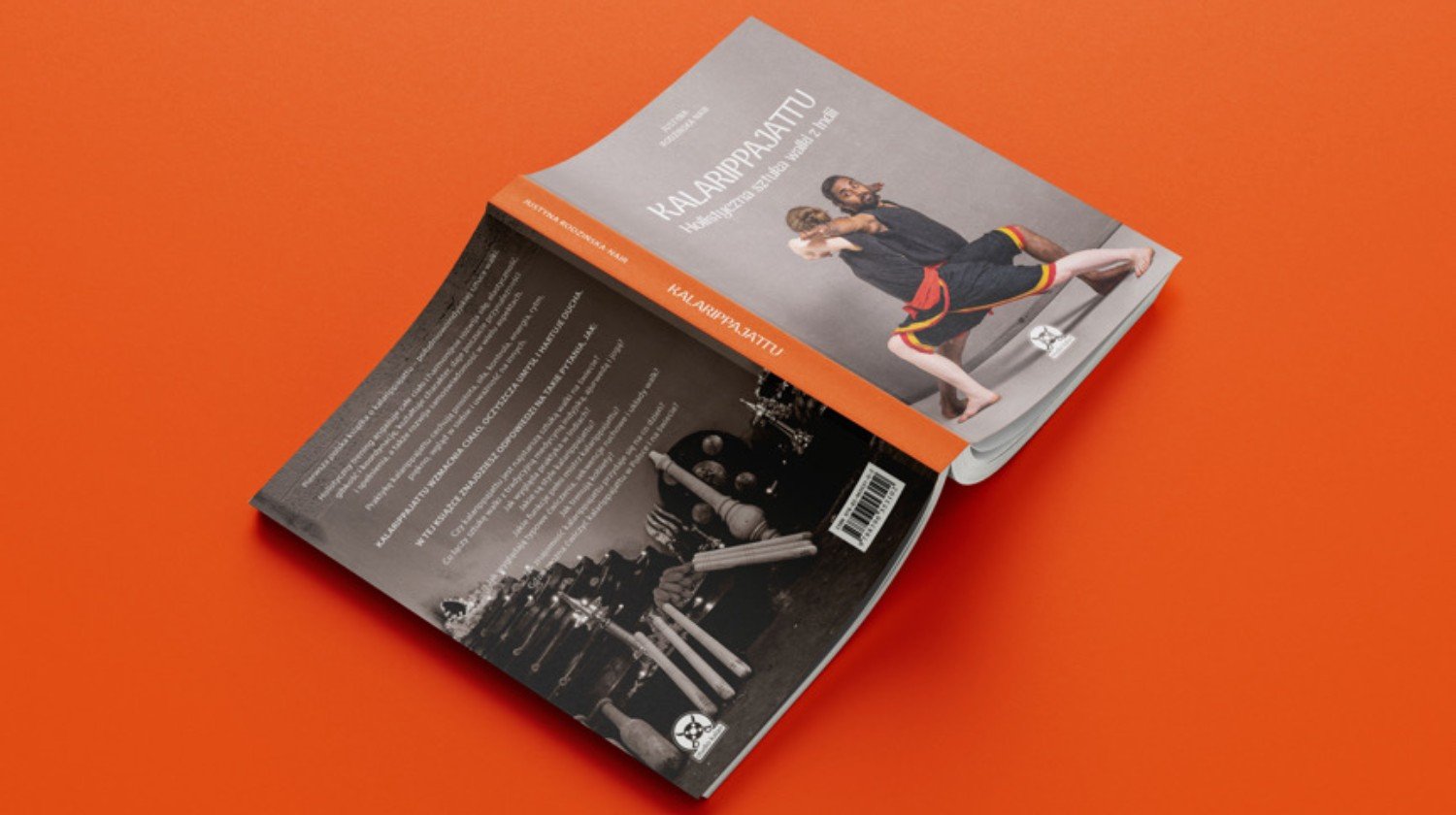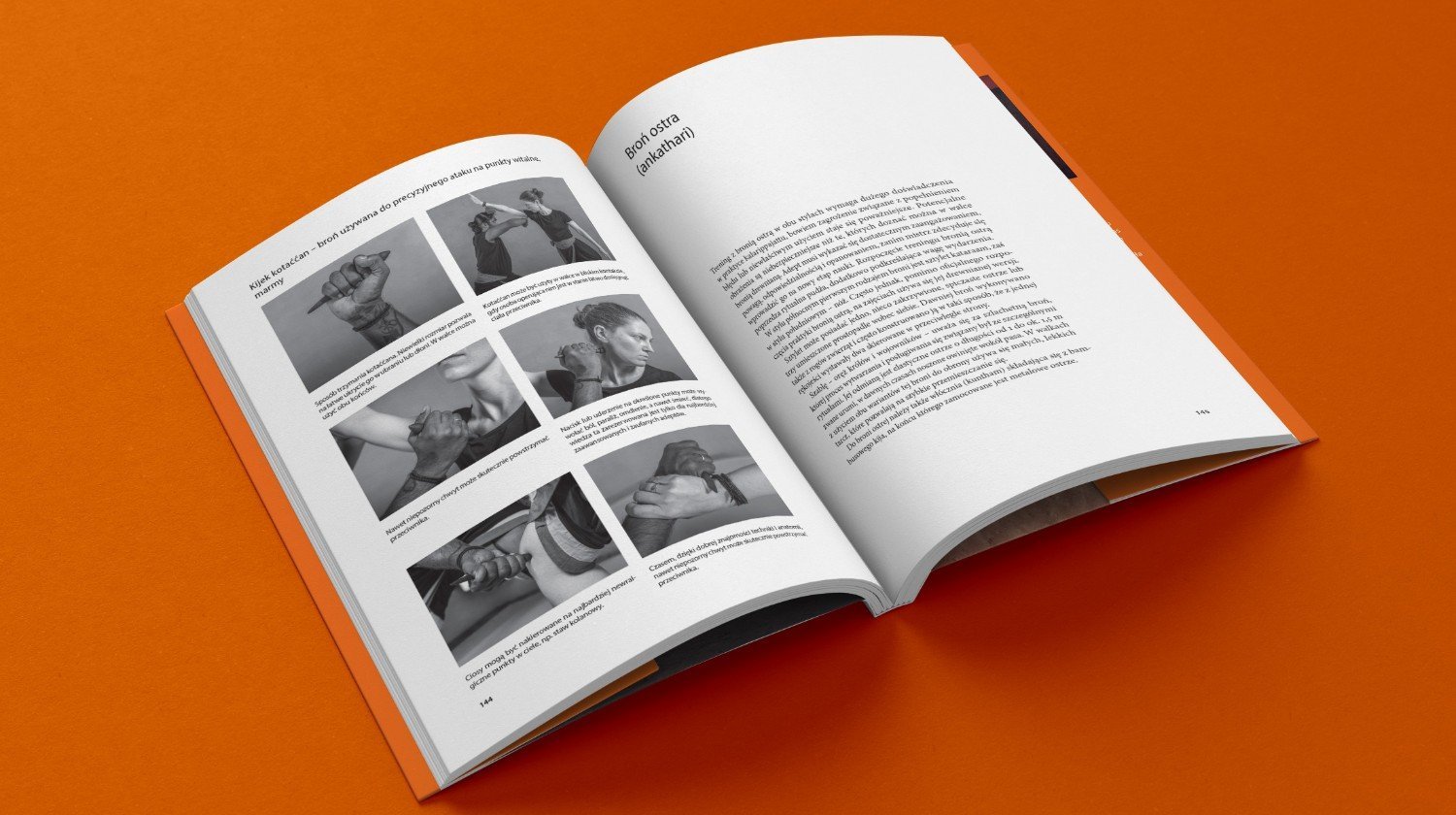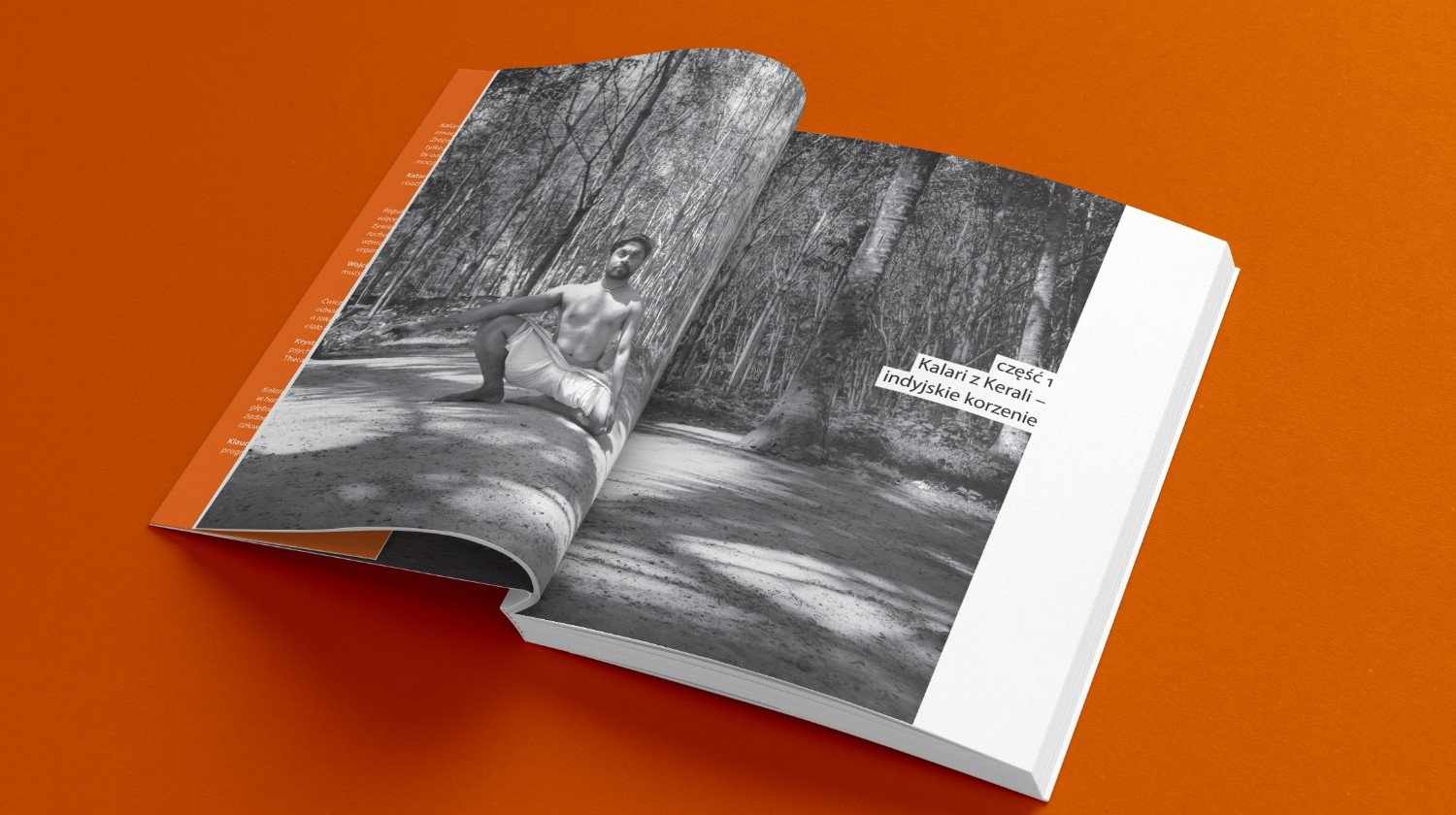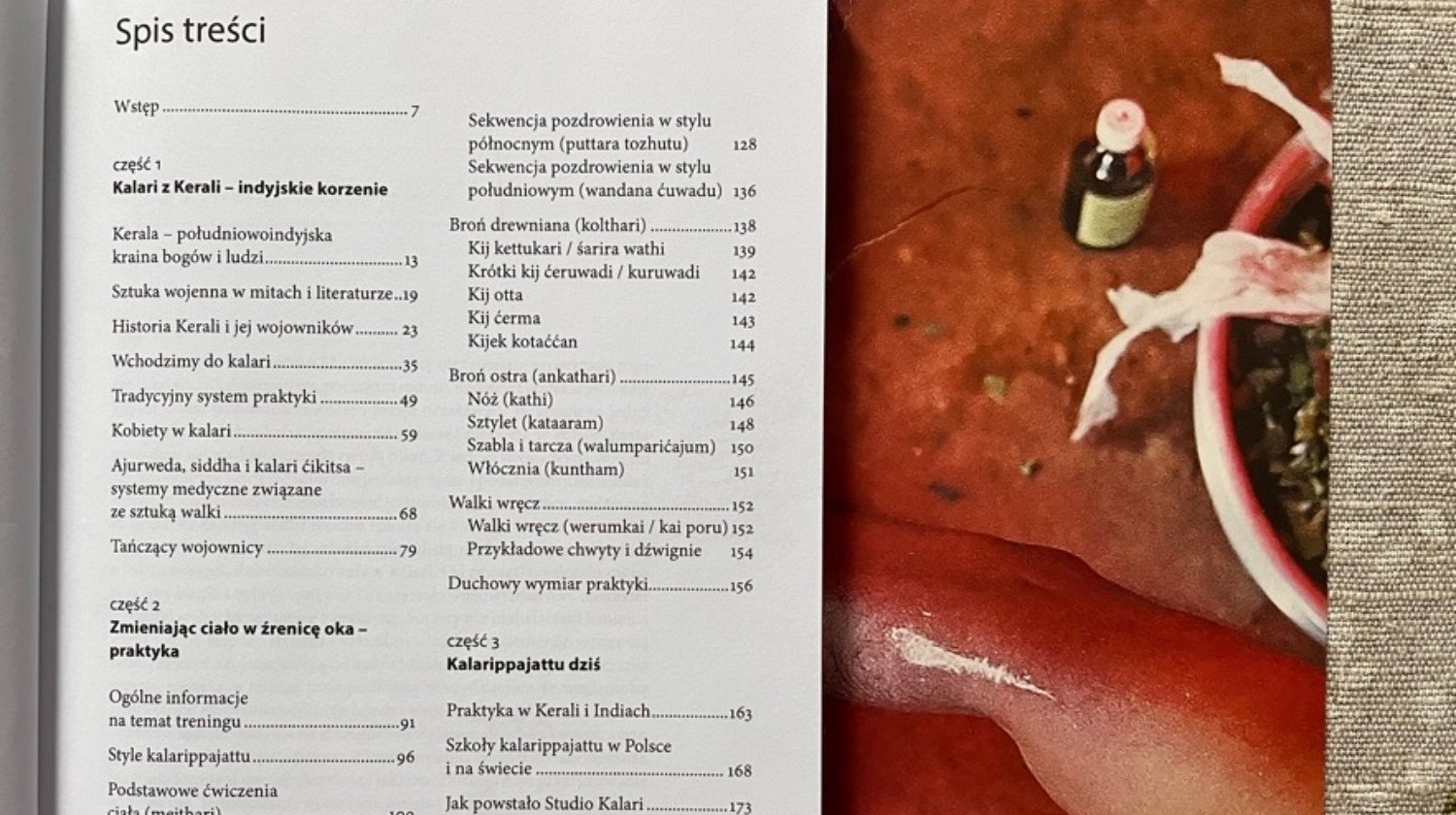 Mamy książkę!!! Pierwsze egzemplarze trafią juz niedługo w ręce osób, które w ramach zrzutki wybrały otrzymanie egzemplarza z autografem :-)

I zbieramy dalej – trwa przygotowanie polskiego e-booka oraz tłumaczenie angielskiej wersji. Zachęcam bardzo do wsparcia i dziękuję!

---

We have the book!!! First copies will be soon sent to those of you who had selected the option with signed copy :-)

The campaign goes on though – we're working on preparations of the Polish e-book and English translation. I will be very grateful for your support!




No comments yet, be first to comment!

Read more

Książka już się drukuje!

--

The book is already being printed!







No comments yet, be first to comment!

Read more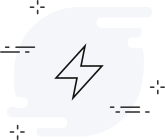 There are no updates yet.
Description
[For ENGLISH VERSION scroll down]
Zapewne kojarzysz karate, kung-fu czy aikido, a Indie kojarzą Ci się raczej z jogą niż ze sztukami walki. Tymczasem tam także funkcjonują różne sztuki walki, a jedną z nich jest kalarippajattu, w skrócie: kalari.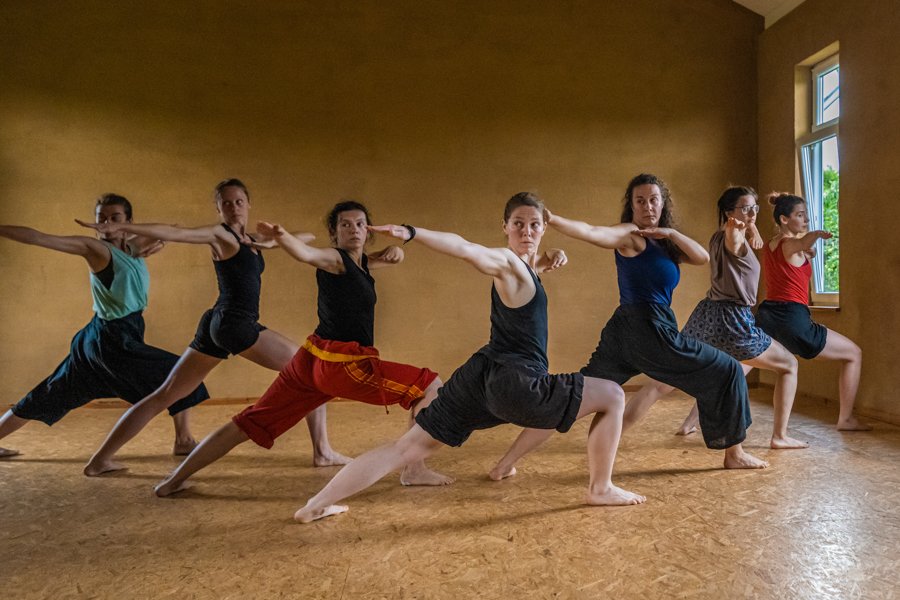 Ja poznałam kalari w 2004 i uprawiam je do dziś. Mój mąż Sankar pochodzi z Indii i jest m.in. nauczycielem kalari. Razem prowadzimy od 2010 roku we Wrocławiu pierwszą i jedyną obecnie szkołę w Polsce: Studio Kalari. Prowadzimy regularne treningi i warsztaty w Polsce i za granicą, a zimą zazwyczaj organizujemy kilkutygodniowe pobyty w naszej szkole w rodzinnym mieście Sankara, Trivandrum. Na naszej stronie prowadzę też bloga, w którym poruszam tematy związane z kalari i naszą działalnością.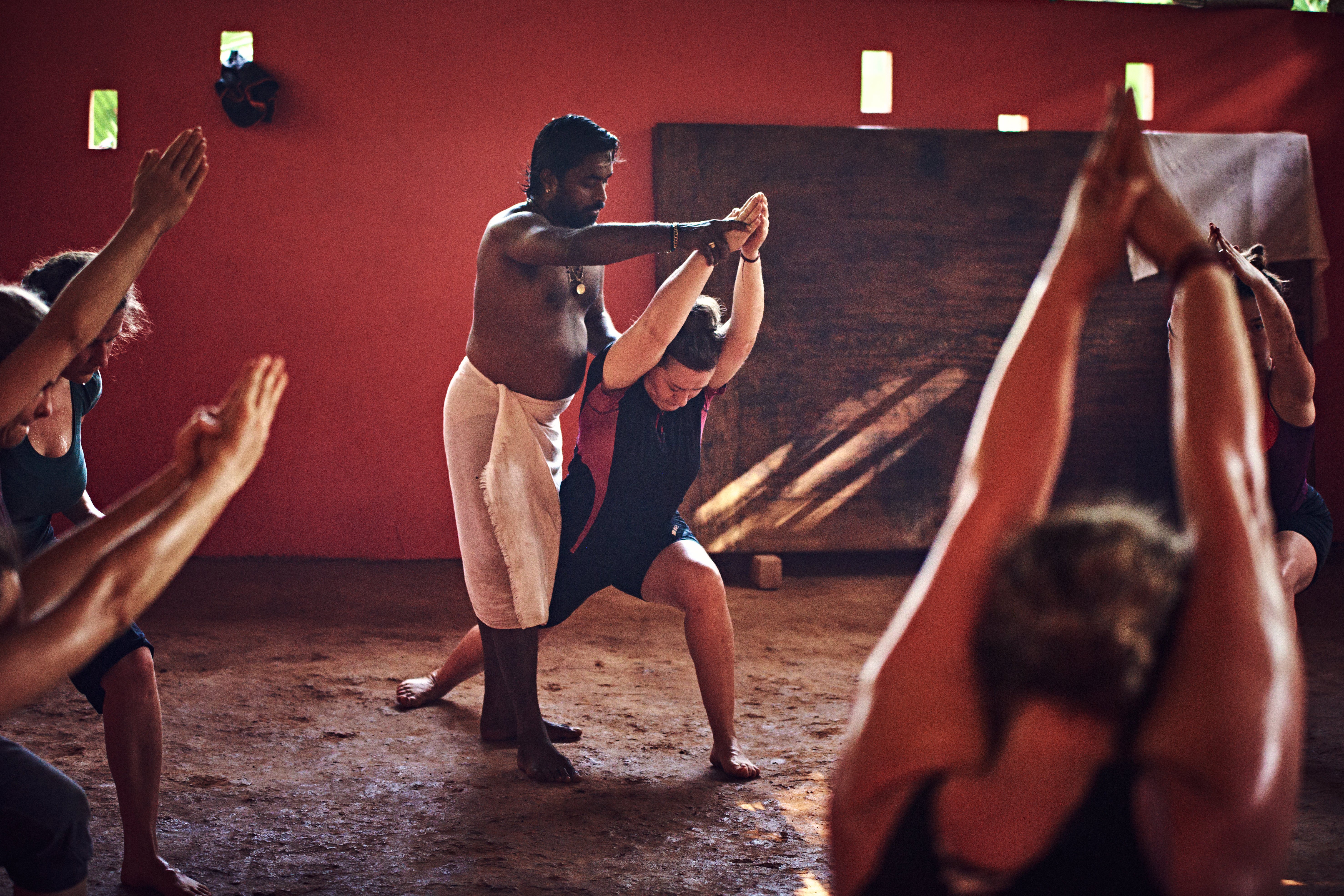 KSIĄŻKA
Istnieje kilkanaście książek obcojęzycznych o kalarippajattu (możesz o nich przeczytać w moim artykule), głównie po angielsku i w malajalam (to język, którym mówi się w Kerali). Moja książka będzie pierwszą polską publikacją na ten temat, a angielski e-book także jednym z niewielu dostępnych.
Jak doszło do powstania książki?
W lutym 2021 roku otrzymałam z małego wydawnictwa propozycję napisania książki o kalarippajattu. Bardzo ucieszyłam się z tej propozycji, bo zmobilizowała mnie ona do podsumowania w formie książki wielu lat nauki i zdobywania doświadczeń w tej dziedzinie. Sama pewnie nieprędko zdecydowałabym się na takie przedsięwzięcie, bo oznaczało ono tworzenie książki pomiędzy pracą, treningami i domem (czyt. trójka dzieci i pies). W sumie pracowałam nad nią ponad 10 miesięcy – napisałam tekst, we współpracy z graficzką i kilkorgiem fotografów przygotowałam materiał ilustracyjny (w książce jest ponad 150 zdjęć), a także koordynowałam redakcję i skład książki. W lutym 2022 udało się wydrukować egzemplarz próbny książki, który wygląda tak: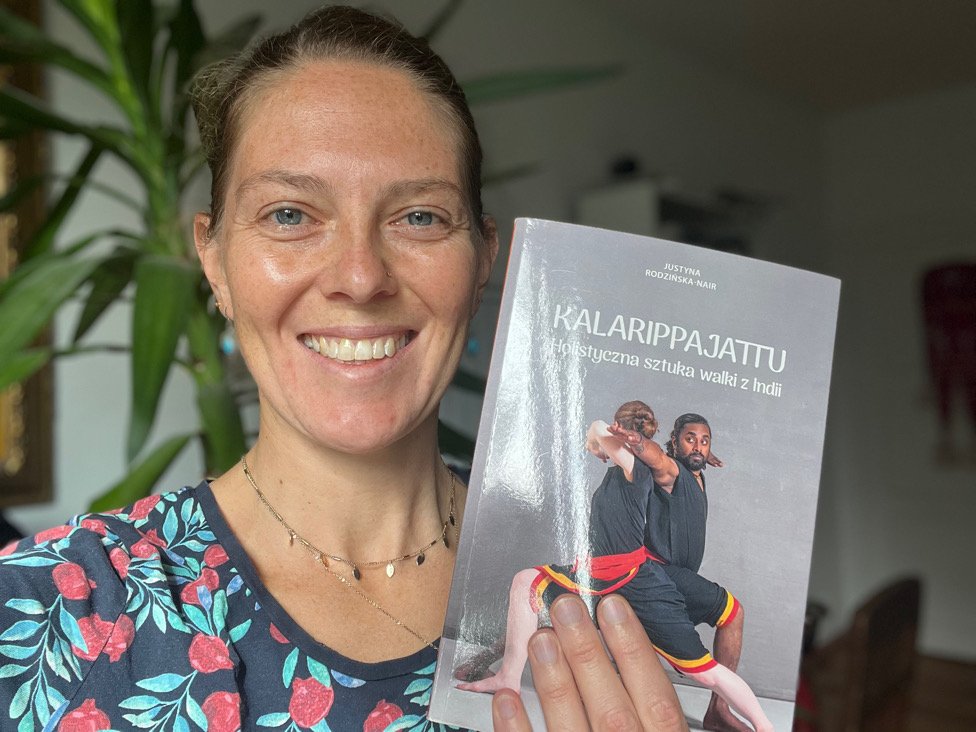 O czym przeczytasz w książce?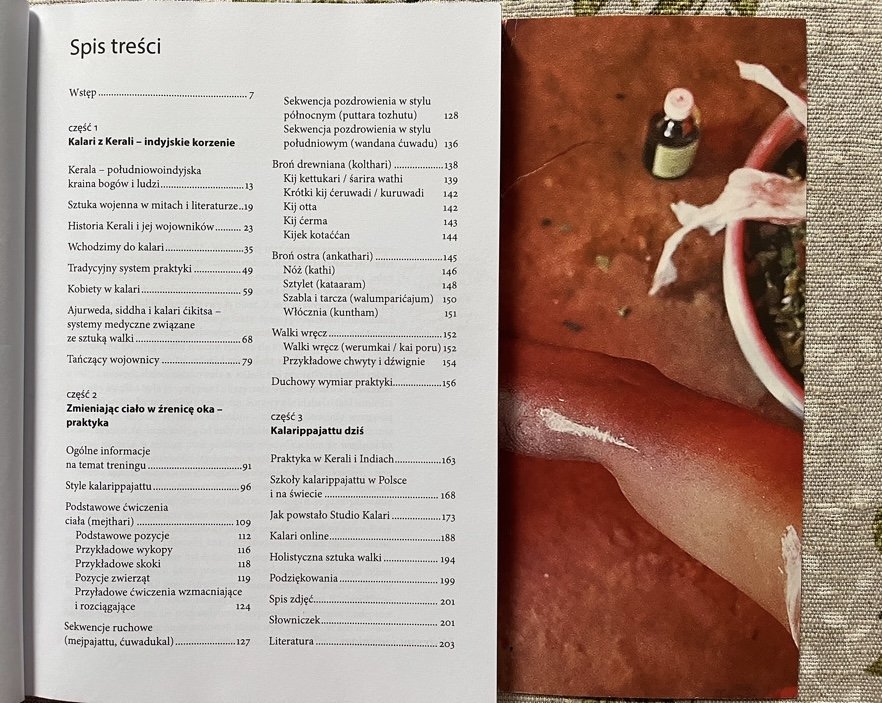 Po jakimś czasie okazało się niestety, że z przyczyn niezależnych współpraca z wydawnictwem dobiegła końca. Zdecydowałam wówczas, że wydam tę książkę samodzielnie – do pokonania została ostatnia prosta. Dokonałam niezbędnych zmian w treści i teraz już kolej na druk i sprzedaż książki. 
Na tym etapie potrzebuję jednak wsparcia finansowego i dlatego zdecydowałam się założyć tę zrzutkę.
ZEBRANE PIENIĄDZE PRZEZNACZĘ NA:
druk 200 egzemplarzy książki
przystosowanie składu książki do formy polskiego e-booka
tłumaczenie angielskie i korektę
skład angielskiego e-booka
Jeśli uda mi się zebrać większą kwotę, przeznaczę ją na druk kolejnych egzemplarzy książki.
TERMINY:
druk książki i wydanie polskiego e-booka: do 10.10.2022
tłumaczenie i wydanie angielskiego e-booka: do 31.12.2022.
W październiku chciałabym zorganizować we Wrocławiu spotkanie autorskie, na które serdecznie zapraszam wszystkich zainteresowanych :-)
Mam nadzieję, że książka przyczyni się do większej rozpoznawalności kalarippajattu i zachęci też więcej osób do praktyki :-) Dedykuję ją mistrzom i uczniom – jestem wdzięczna moim nauczycielom za to, że dzielą się ze mną swoją wiedzą i mądrością, a uczniom – za zaufanie i zaangażowanie.
KALARIPPAJATTU
Kalarippajattu jest bardzo mało znane poza stanem Kerala w południowo-zachodnich Indiach, skąd pochodzi. Uważane jest za jedną z najstarszych sztuk walki na świecie. W Kerali działa ok. 1500 szkół, lecz już poza nią w Indiach jest ich tylko kilka i zazwyczaj ulokowane są w dużych miastach. Podobnie jest ze szkołami kalari na świecie – w niektórych krajach funkcjonują tylko pojedyncze szkoły lub nauczyciele prowadzący zajęcia. Czy kalari będzie kiedyś tak znane jak inne sztuki walki czy joga? To się okaże; potencjał na pewno jest bardzo duży.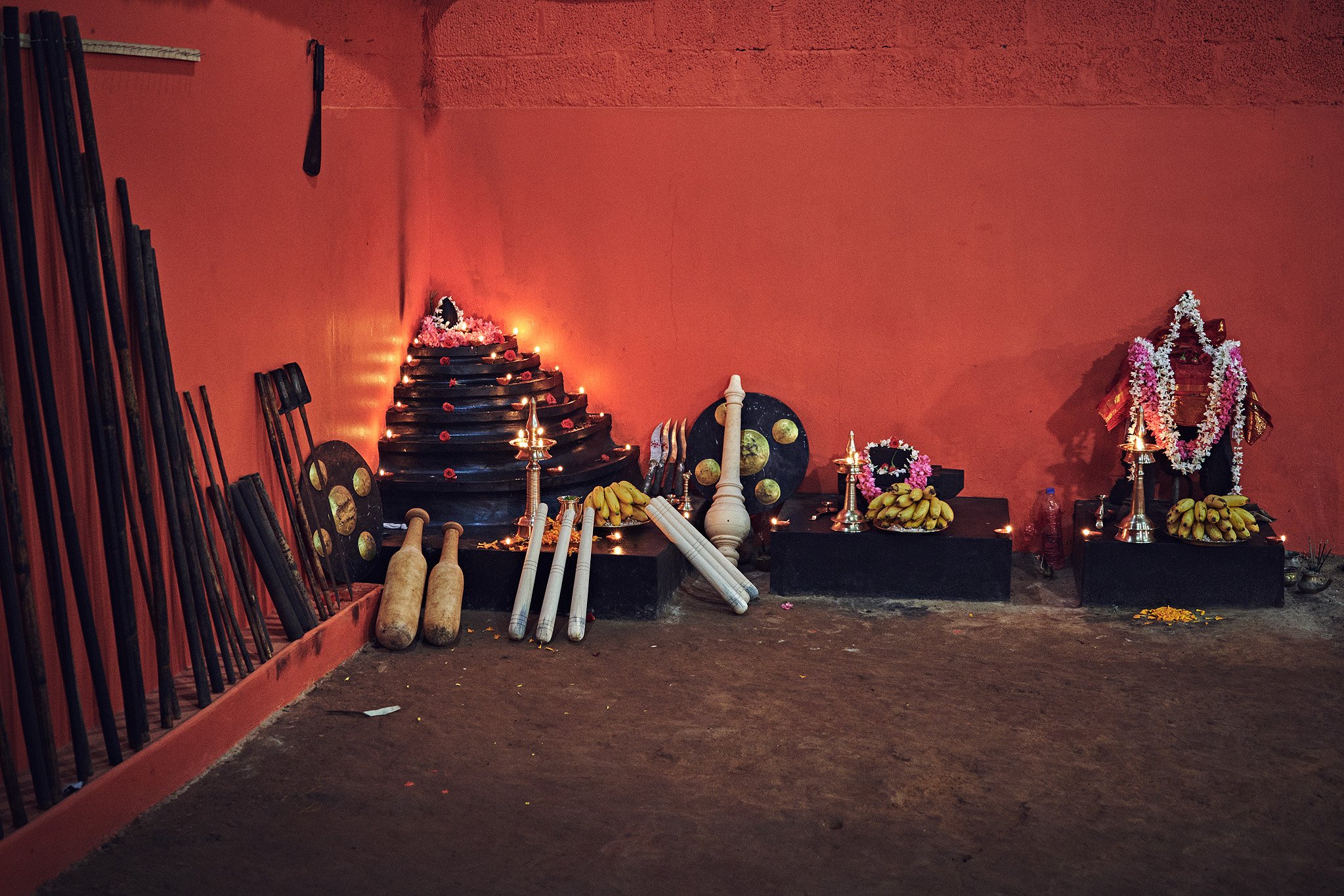 Kalari łączy intensywny trening fizyczny z rozwojem osobistym. W praktyce początkowo oprócz wzmacniania i uelastyczniania ciała poprzez rozmaite ćwiczenia i sekwencje ruchowe bardzo ważne jest zrozumienie zasad jego funkcjonowania, a także rozpoznanie swojej energii i zarządzanie nią; dopiero na kolejnych etapach adepci uczą się walk wręcz i władania tradycyjną bronią drewnianą i metalową. W pewnych aspektach kalari związane jest z holistyczną medycyną indyjską ajurwedą, a także z jogą; niektóre ćwiczenia wykorzystywane są w treningu keralskich aktorów i tancerzy.
Będę bardzo wdzięczna także Tobie za wszelkie wsparcie dla mojego projektu. Bardzo dziękuję!
Justyna Rodzińska-Nair
Fot. Sebastian Góra, Maciej Zakrzewski, archiwum prywatne.
------
ENGLISH VERSION
Probably you've heard of karate, kung-fu or aikido, and you connect India with yoga rather than martial arts. However, there are also various martial arts, one of which is kalarippayattu (in short: kalari).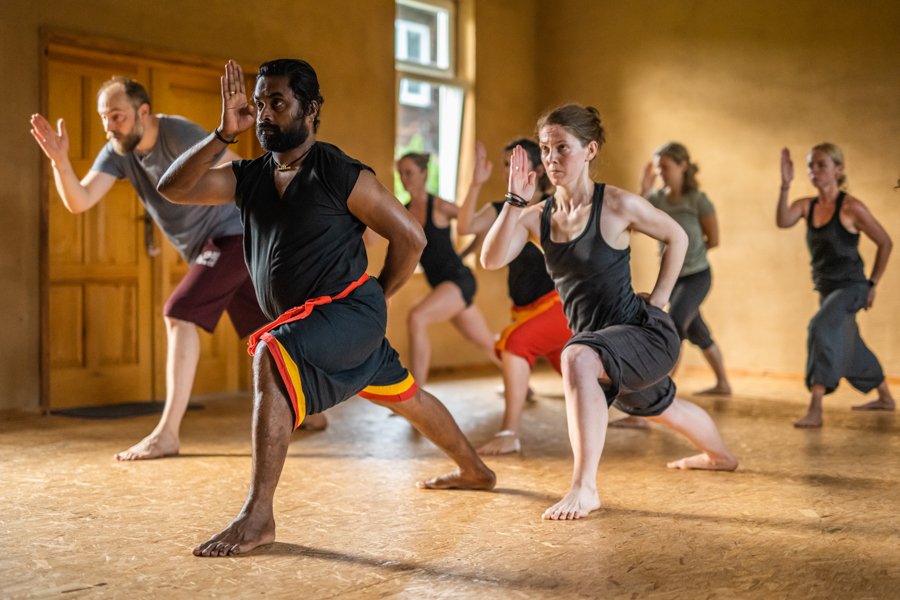 I got to know kalari in 2004 and have practised basically since then. My husband Sankar comes from India and is, among others, a kalari teacher. Together, since 2010 in Wrocław we have been running the first and currently the only Polish kalari school: Studio Kalari. We conduct regular trainings and workshops in Poland and abroad, and in winter we usually organise few-week practice at our school in Sankar's home town, Trivandrum. On our website you will also find a blog where I cover topics related to kalari and our activities.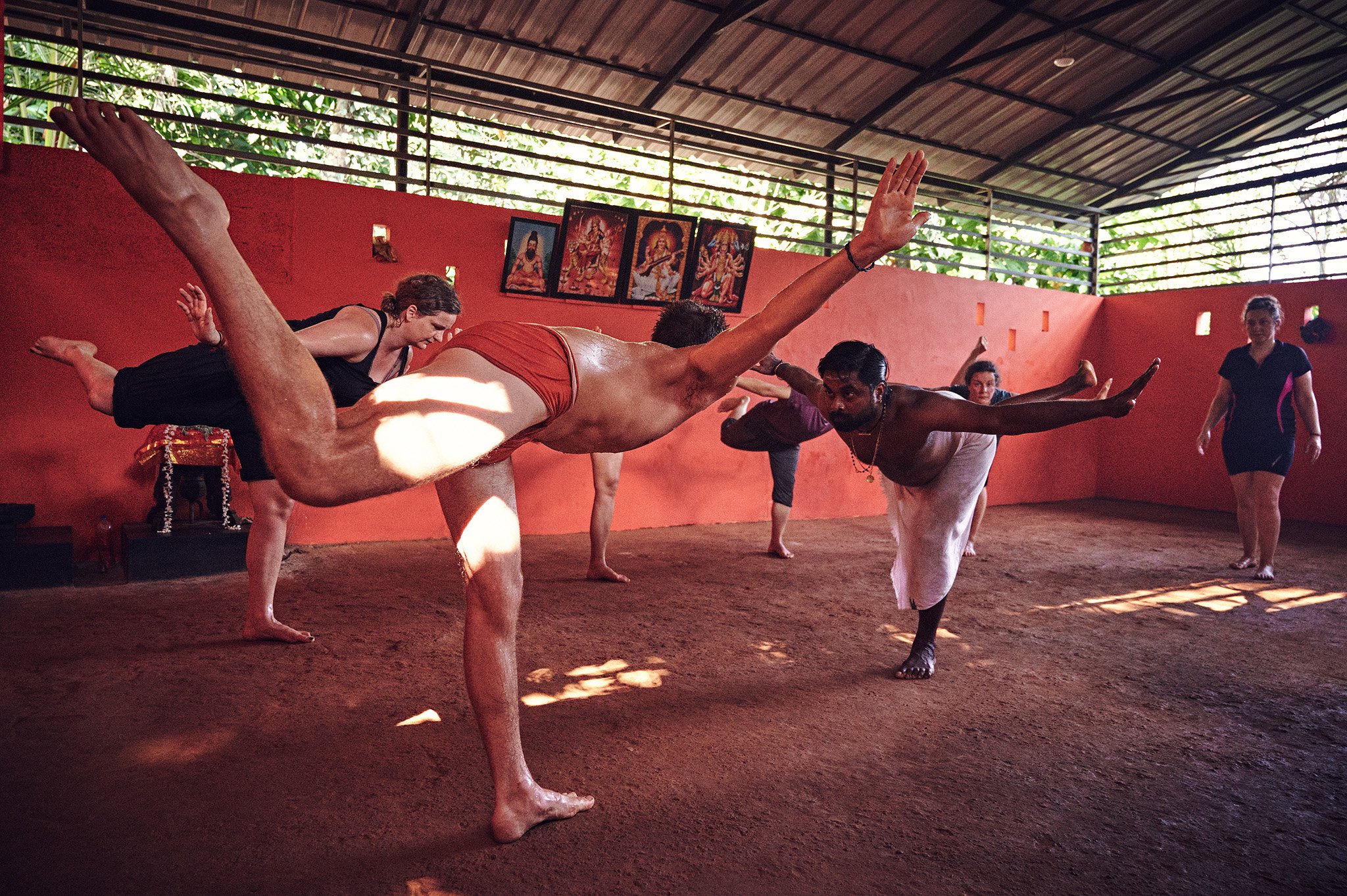 BOOK
There are more than a dozen foreign-language books on kalarippayattu (you can read about them in my article), mostly in English and in Malayalam (the language spoken in Kerala). My book will be the first Polish publication on the subject – and one of few English e-books available.
How was my book created?
In February 2021, a small publishing house proposed me to write a book on kalarippayattu. I was very happy to receive this proposal, as it motivated me to put together many years of learning and gaining experience in this field. Personally, I probably wouldn't have chosen to undertake such a project any time soon, as it meant creating a book between work, training and home (read: three children and a dog). In total, I worked on it for more than 10 months – I wrote the text, prepared the illustration material in collaboration with a graphic designer and several photographers (there are more than 150 photos in the book), and coordinated the editing and layout of the book. In February 2022 we managed to print a proof copy of the book, which looks like this: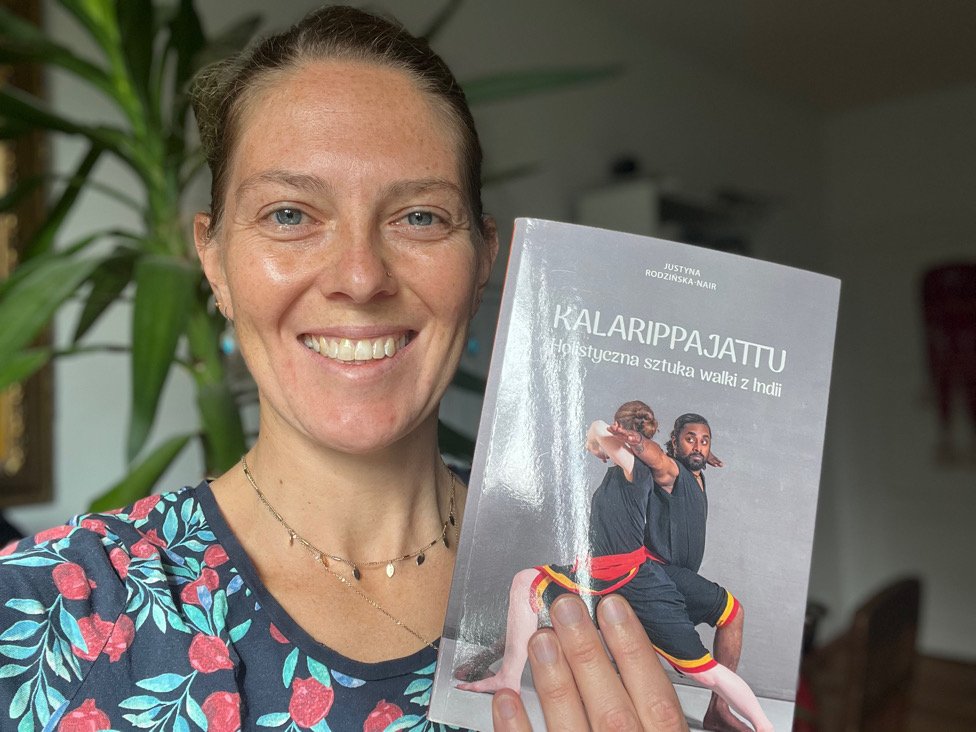 CONTENT of the BOOK:
The book covers among others such topics as:
history and culture of Kerala
construction of a kalari (the place of practice)
traditional system of practice
practice of women
styles of kalarippayattu
connection with Ayurveda, Siddha and Marma Chikitsa
connection with dance and theatre
examples of exercises, animal postures and sequences
types of weapons
spiritual and holistic aspect of practice
kalari schools in Kerala, India and abroad
history of Studio Kalari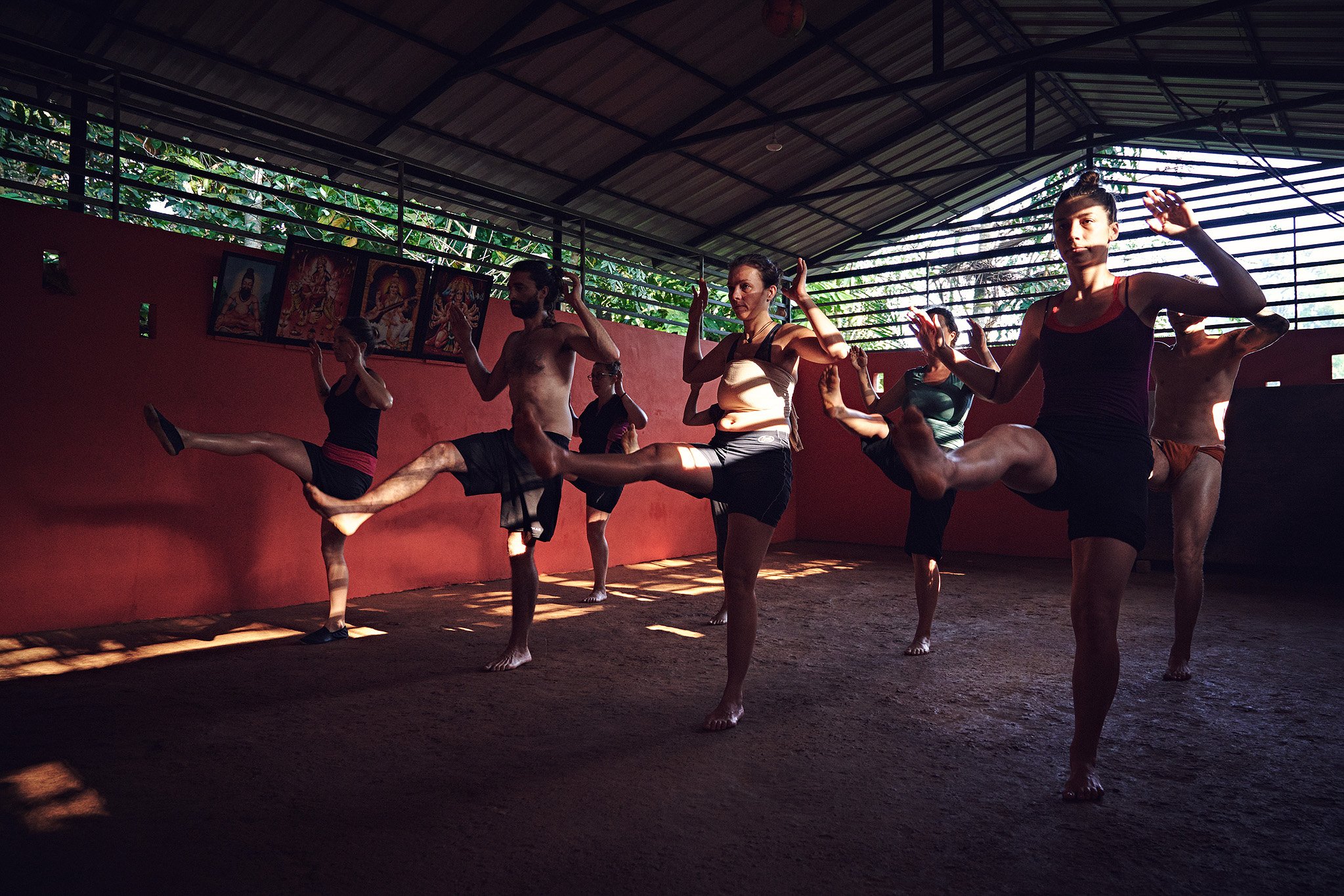 After some time though, unfortunately it turned out that due to reasons beyond our control, the collaboration with the publishing house came to an end. As everything had been almost ready, I decided that I would publish the book as a self-publisher. I made the necessary changes to the content and now I'm just about printing and selling the book. 
At this stage, however, I need some financial support, which is why I have decided to set up this campaign. 
THE MONEY I RAISE WILL BE SPENT ON:
printing 200 copies of the book in Polish
adapting the layout of the book to the form of a Polish e-book 
English translation and proofreading
layout of the English e-book
If I manage to raise more money, I will use it to print more copies of the book.
DEADLINES: 
printing the book and publishing the Polish e-book: by 10.10.2022
translation and publication of the English e-book: by 31.12.2022.
In October, I would like to organise an author meeting in Wrocław, to which I would like to invite all those interested :-)
I hope the book will make kalarippayattu more recognisable and will also encourage more people to practice :-) I dedicate the book to masters and students – I am grateful to my teachers for sharing their knowledge and wisdom with me, and to my students for their trust and commitment. 
KALARIPPAYATTU
Kalarippayattu is very little known outside the state of Kerala in south-west India, where it originated. It is considered one of the oldest martial arts in the world. There are about 1,500 schools in Kerala, but there are only a few outside of Kerala in India and they are usually located in large cities. The situation is similar with kalari schools around the world – usually there are only few schools or teachers running classes in other countries. Will kalari one day be as well-known as other martial arts or yoga? We will see; the potential is really huge.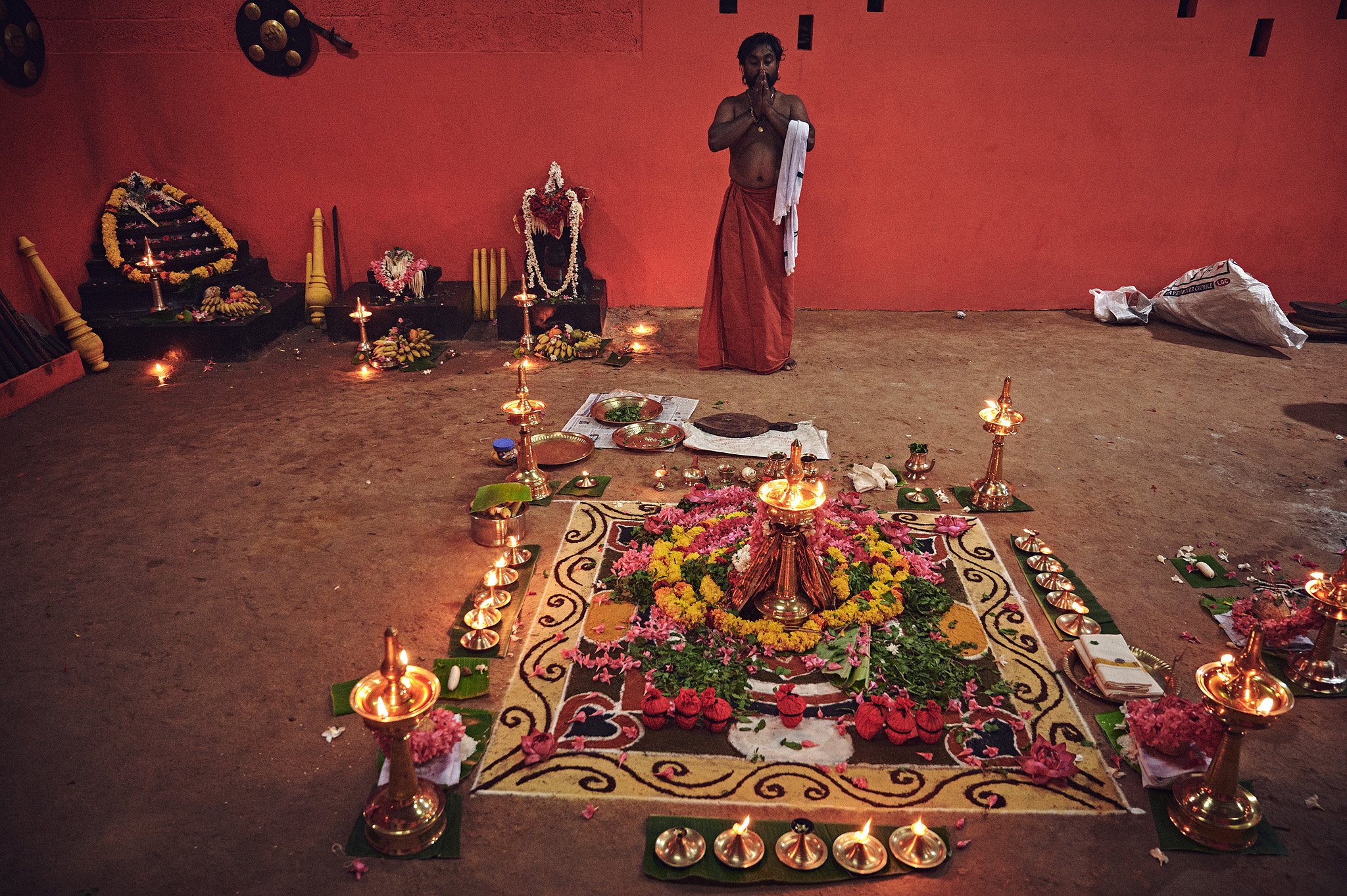 Kalari combines intensive physical training with personal development. Initial practice includes performing exercises and sequences of movement that strengthen and make the body more flexible so that a student starts to understand how the body functions and to recognise and manage their energy; only at later stages do adepts learn empty-hand and armed combat with use of traditional wooden and metal weapons. In some aspects, kalari is related to the holistic Indian medicine Ayurveda, as well as to yoga; some exercises are used in the training of Kerala actors and dancers.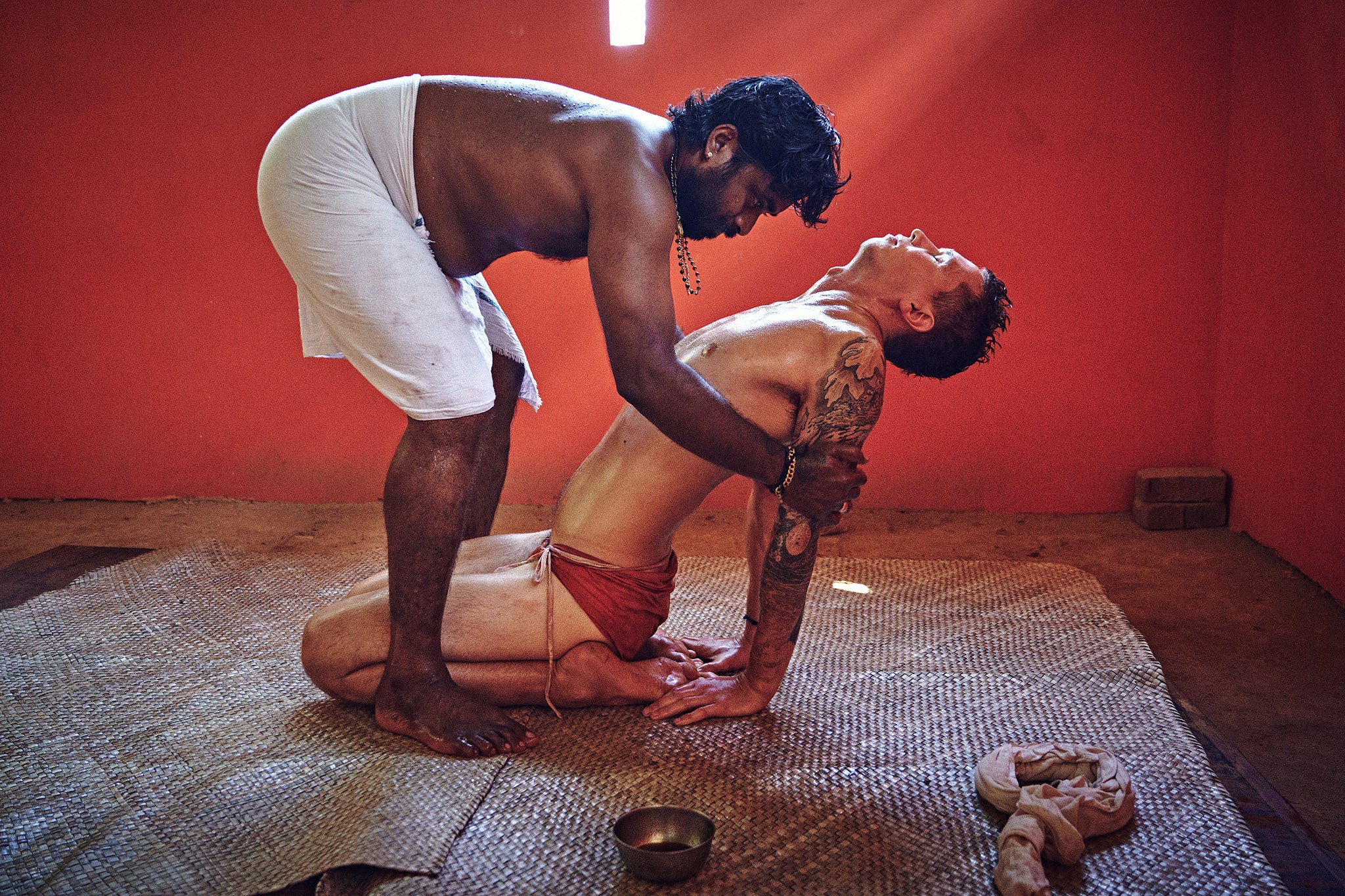 I will also be very grateful to you for all your support for my project. Thank you very much!
Justyna Rodzinska-Nair
Phot. Sebastian Góra, Maciej Zakrzewski, private archive.
The world's first card for receiving payments. The Payment Card.
The world's first card for receiving payments. The Payment Card.
Find out more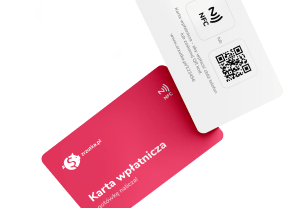 Our users created
893 475 whip-rounds
and collected
836 331 548 zł
What are you collecting for today?