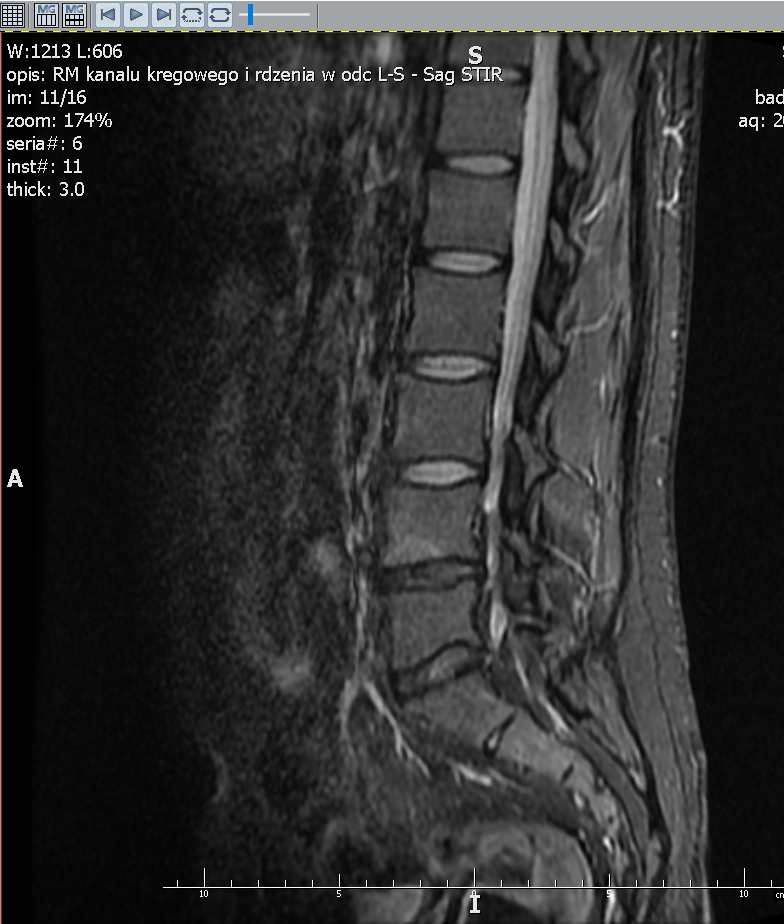 id: h3rgsu
Chcę wyleczyć kręgosłup i wrócić do pracy, by móc znowu samemu zadbać o rodzinę
Chcę wyleczyć kręgosłup i wrócić do pracy, by móc znowu samemu zadbać o rodzinę
The organiser verified the description with proper documents.
Fundraiser was disabled by organiser
Inactive donations - the required operation of the Organiser of the fundraiser. If you are an Organiser -
log in
and take the required action.
Share
Our users created 1 033 697 fundraisers and raised 1 098 769 678 zł
What will you fundraise for today?
Description
Zrzutka założona w celu pomocy rodzinie w opłatach do momentu wyzdrowienia po operacji kręgosłupa, bądź rehabilitacji.
Nie chcę być na zasiłkach chorobowych, bądź innych. Chcę jak najszybciej dojść do zdrowia, doprowadzić do operacji kręgosłupa, aby móc iść do normalnej pracy i znów zarabiać na rodzinę, tak by znowu móc samemu o nią zadbać. Nie chcę więcej  odmawiać dziecku jajka niespodzianki podczas zakupów.
Prowadziłem z rodziną (żona i dziecko w wieku przedszkolnym) skromne życie. Przy dwóch pensjach niewiele większych niż minimum krajowe, przy skromnym życiu byliśmy w stanie nawet co miesiąc odkładać niewielką kwotę.
Od jakiegoś czasu miałem duże problemy z plecami przez co często musiałem rezygnować z pracy.
Niedawno byłem na badaniu, rezonansie magnetycznym kręgosłupa. Mam 2 przepukliny krążków międzykręgowych, wypłuklinę oraz zwyrodnienie kręgosłupa typu Modic 1.
Opinia neurologa – prędzej czy później czeka mnie operacja kręgosłupa.
Wcześniej pracowałem wiele lat jako magazynier, co często łączyło się z dużą ilością dźwigania. Obecnie nie mam pracy i nie jestem w stanie pracować. Przebywam na zwolnieniu lekarskim od 2 miesięcy. Przez wcześniejsze braki pracy i zwolnienia lekarskie, oszczędności się kończą. Dlatego jestem zmuszony prosić o pomoc.
Czekam na wizytę u neurochirurga i będę dążył do jak najszybszej operacji i powrotu do zdrowia. Zdaniem neurologa, po operacji potrzebny jest również czas na rehabilitację i dojście do zdrowia zajmuje zazwyczaj do roku czasu. Nadal jednak nie mam nawet wyznaczonego terminu operacji, więc nie wiem ile wszystko potrwa.
Dlatego proszę o pomoc na opłaty. Nie chcę zawieść rodziny, a potrzebujemy pieniążków na wszelkie rachunki za mieszkanie, media, lekarzy itp. Z jednej niewielkiej pensji wystarcza na żywność, paliwo, i wszelkie potrzeby dziecka. Ono jest dla nas najważniejsze więc staramy się aby niczego mu nie brakowało. Niewiele już zostaje na rachunki, i wydatki dodatkowe okazjonalne.
Załączam opis badania kręgosłupa. Pełna dokumentacja medyczna została przesłana do operatora serwisu zrzutka.pl w celu weryfikacji prawdziwości opisu zrzutki.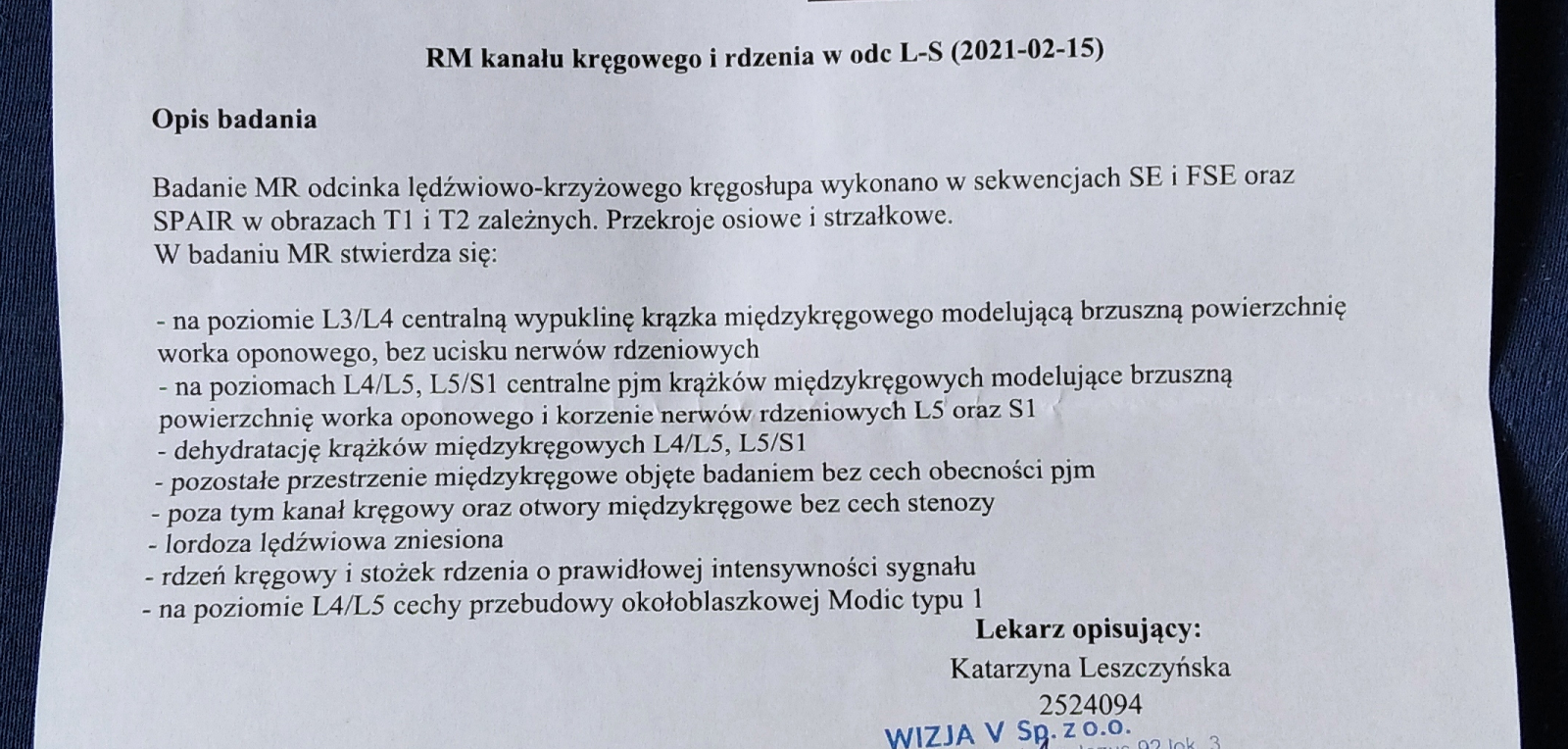 The world's first Payment Card. Your mini-terminal.
The world's first Payment Card. Your mini-terminal.
Find out more