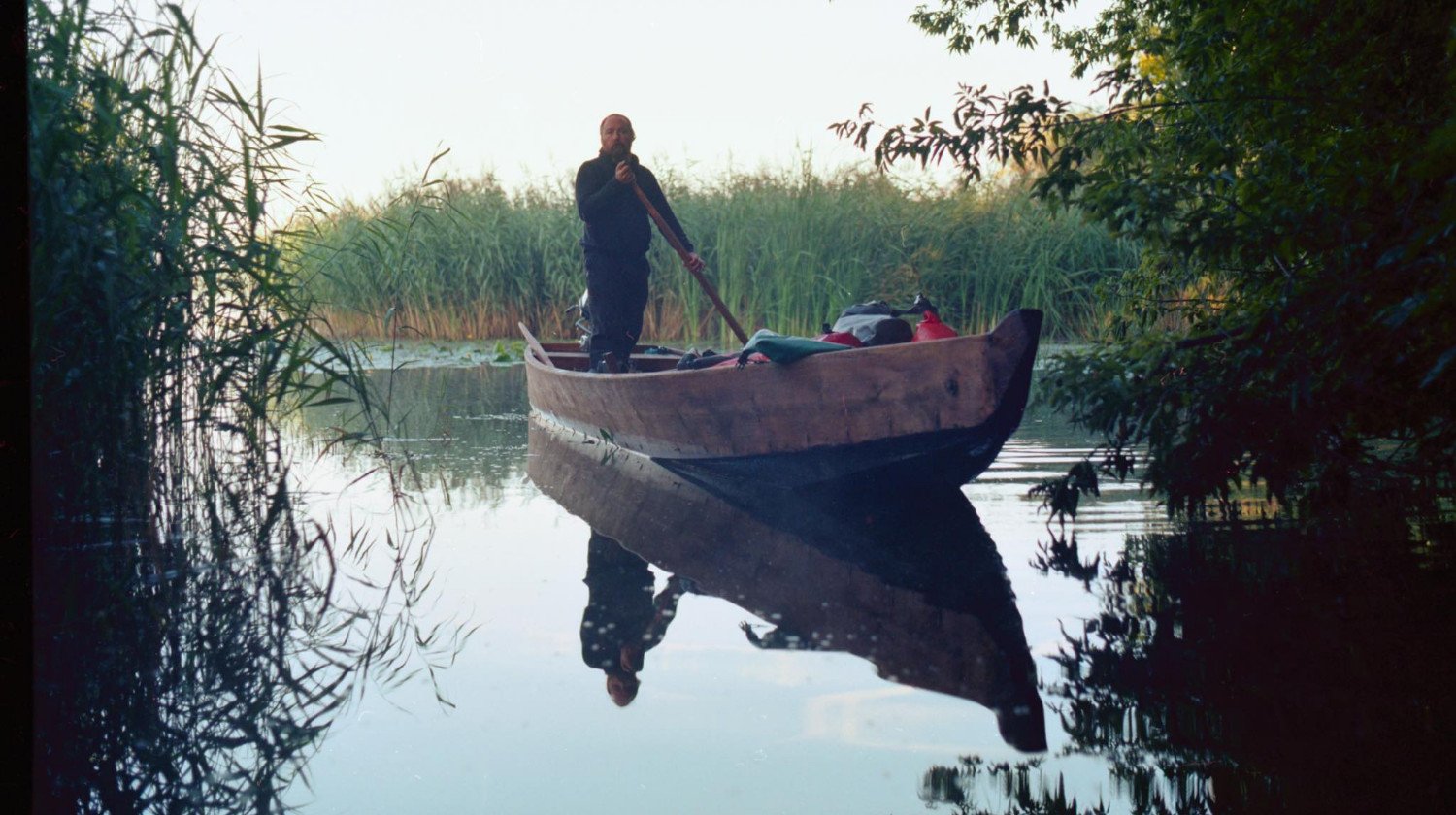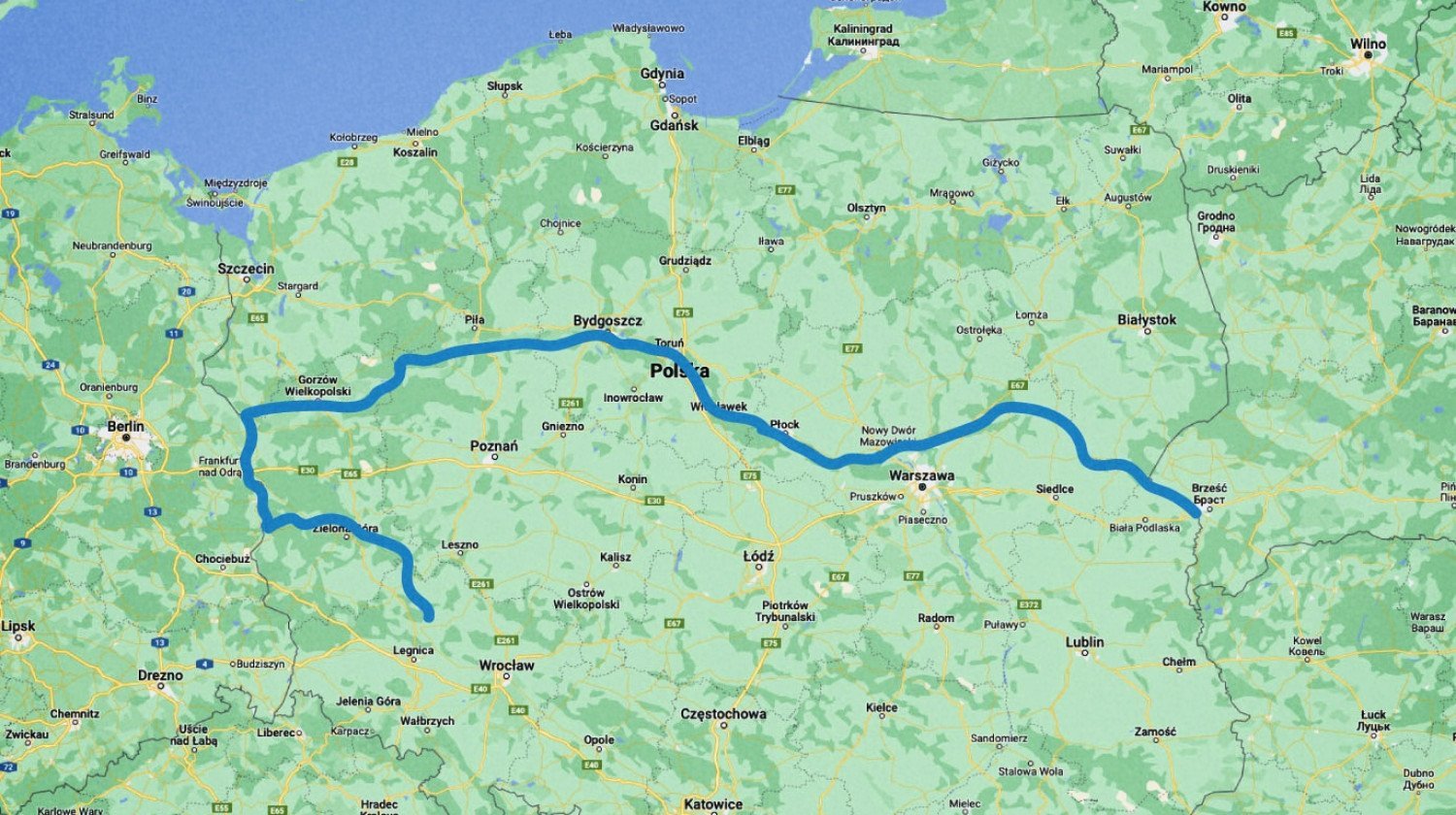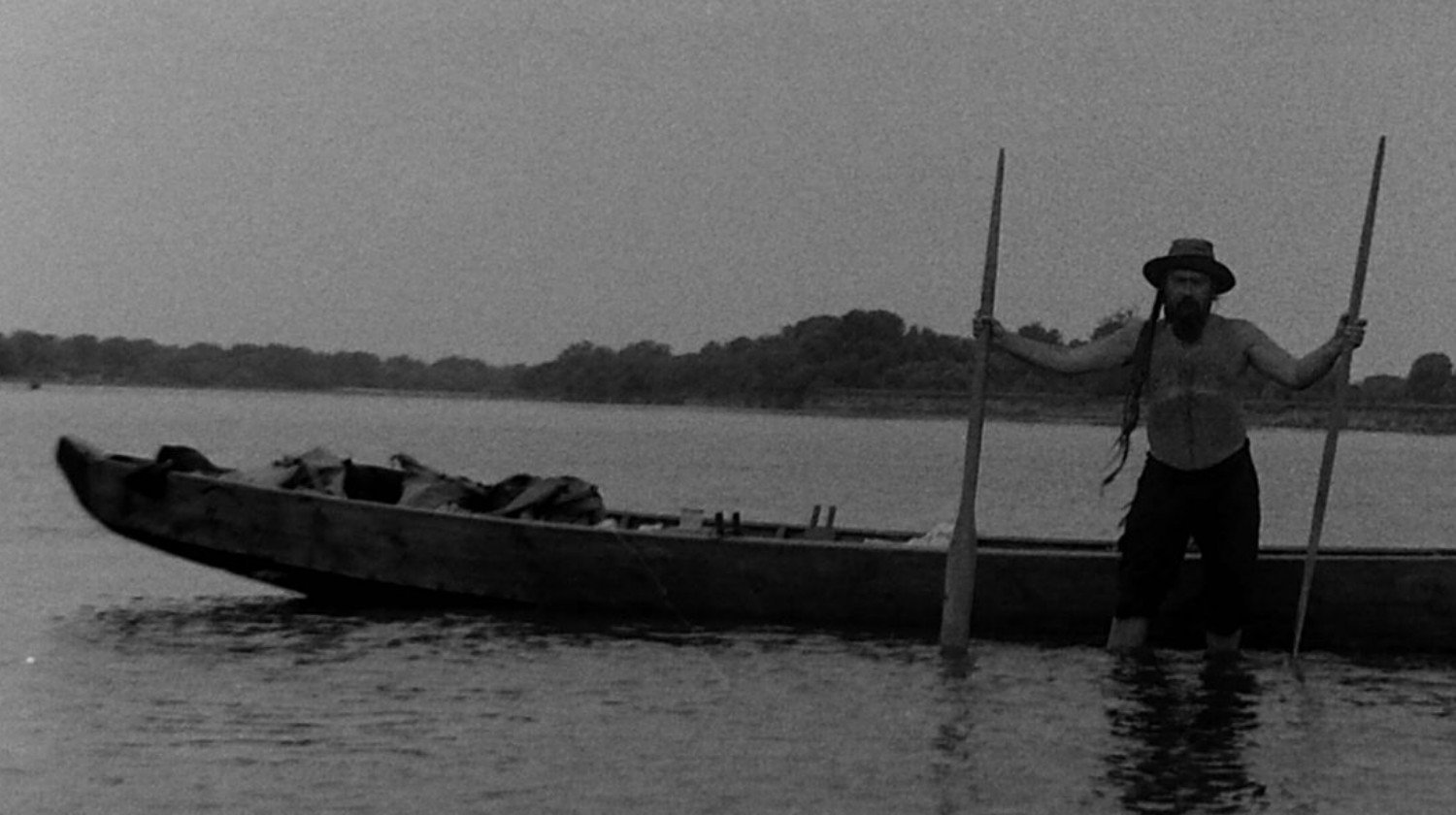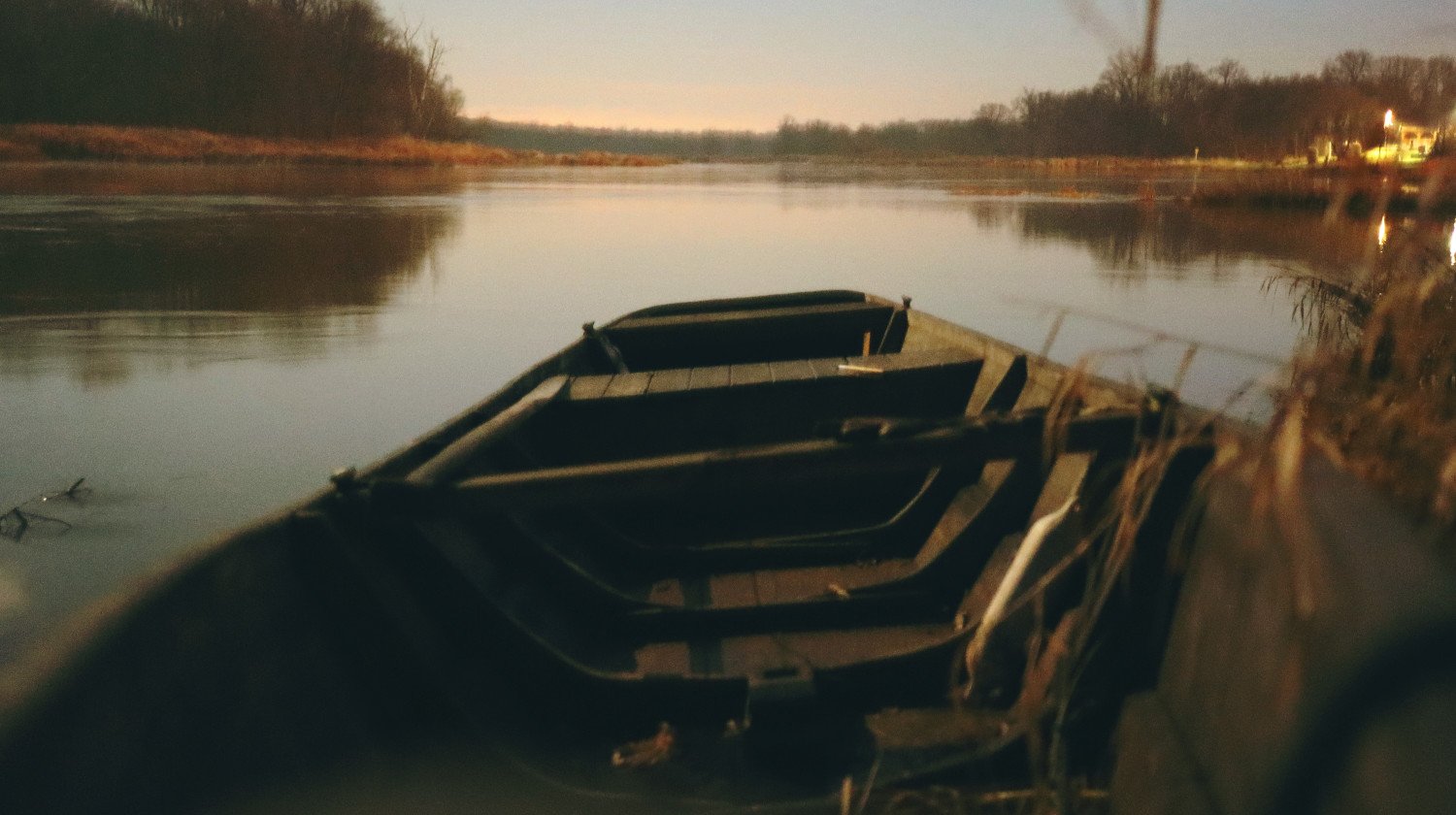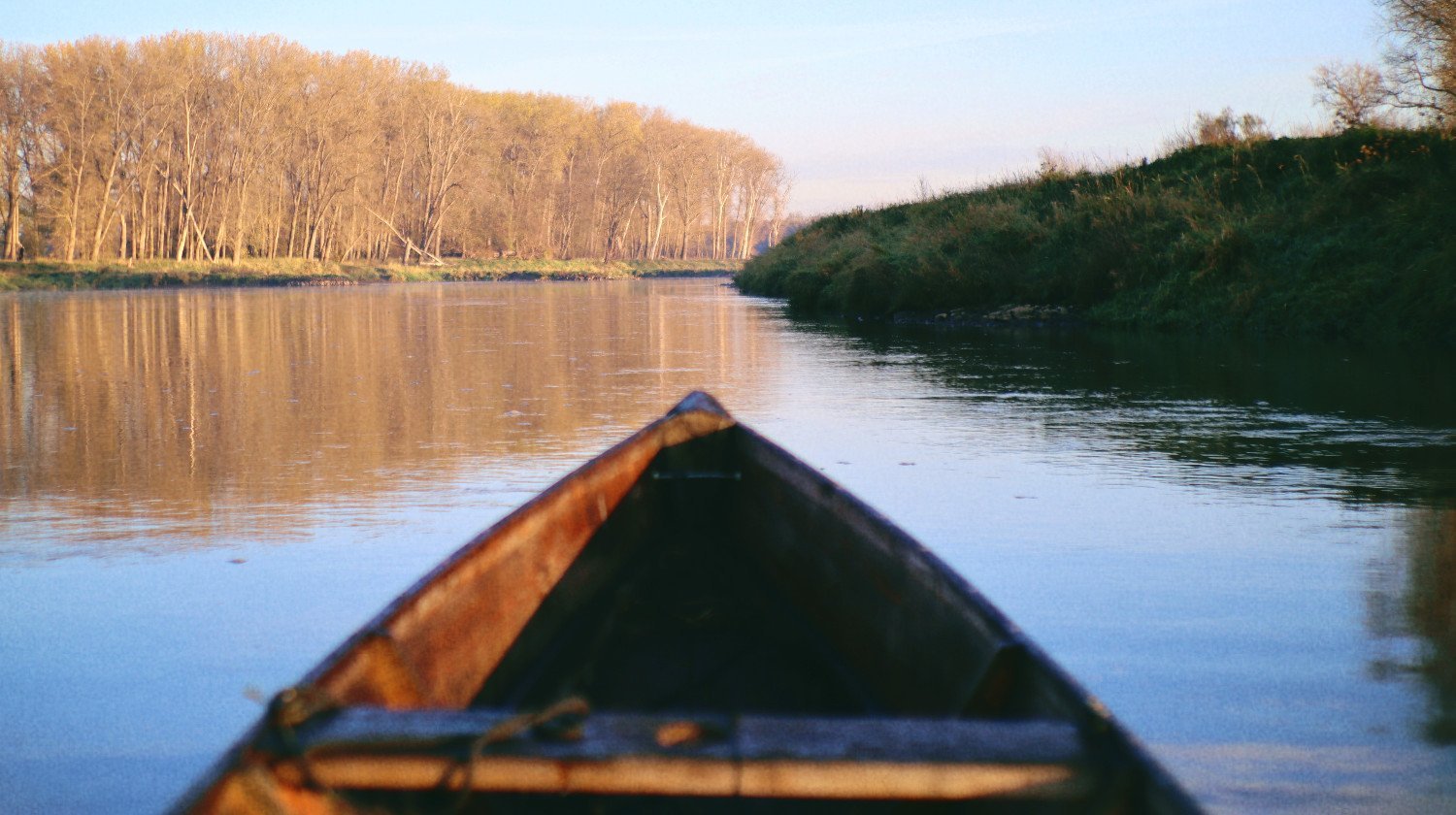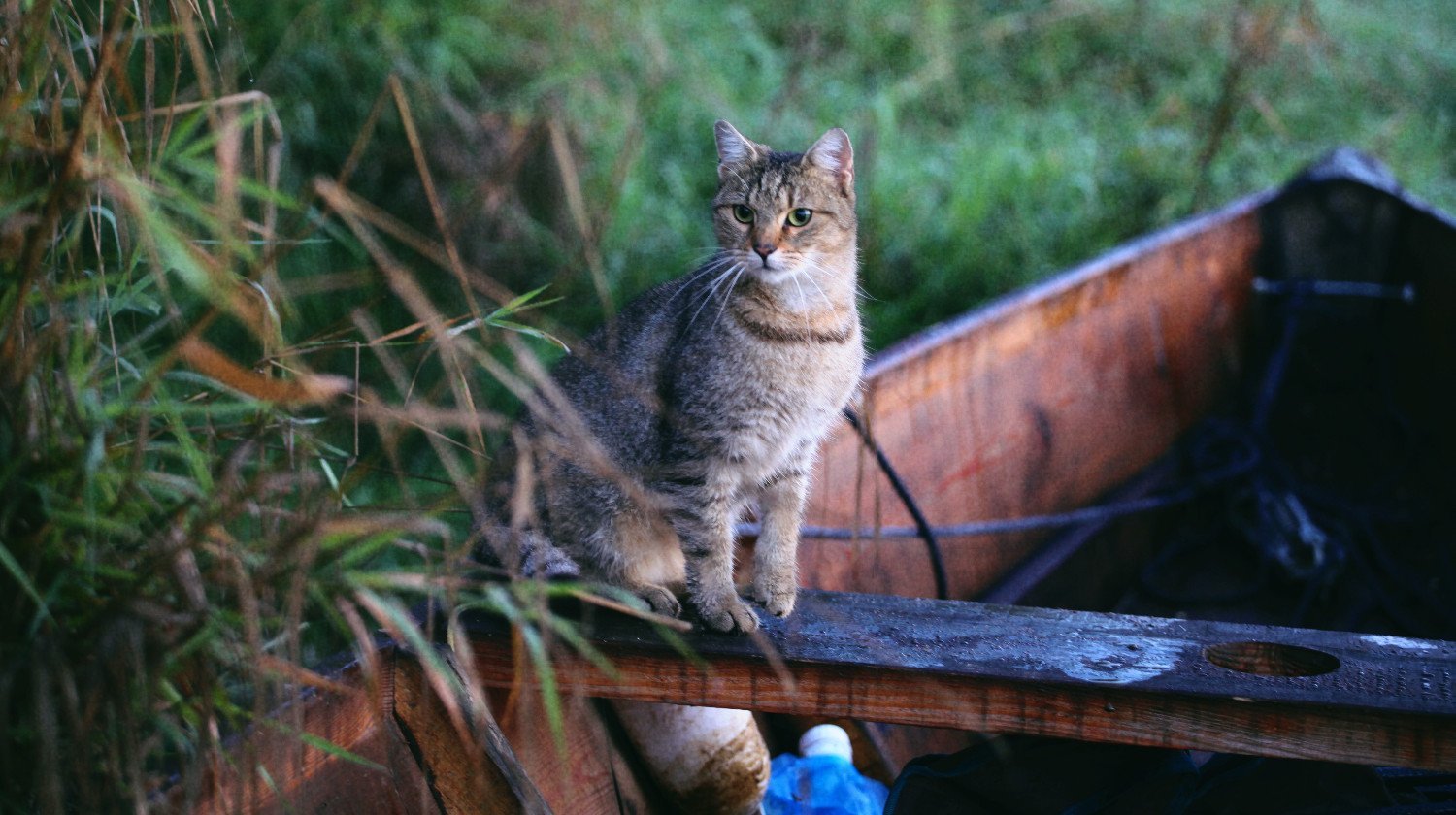 id: h8y5br
1000 kilometrów drewnianą łodzią z Bugu na Odrę
1000 kilometrów drewnianą łodzią z Bugu na Odrę
Our users created 934 493 whip-rounds and collected 922 471 299 zł
What are you collecting for today?
Description
Dzikie Rzeki- rejs drewnianą łodzią z Bugu na Odrę,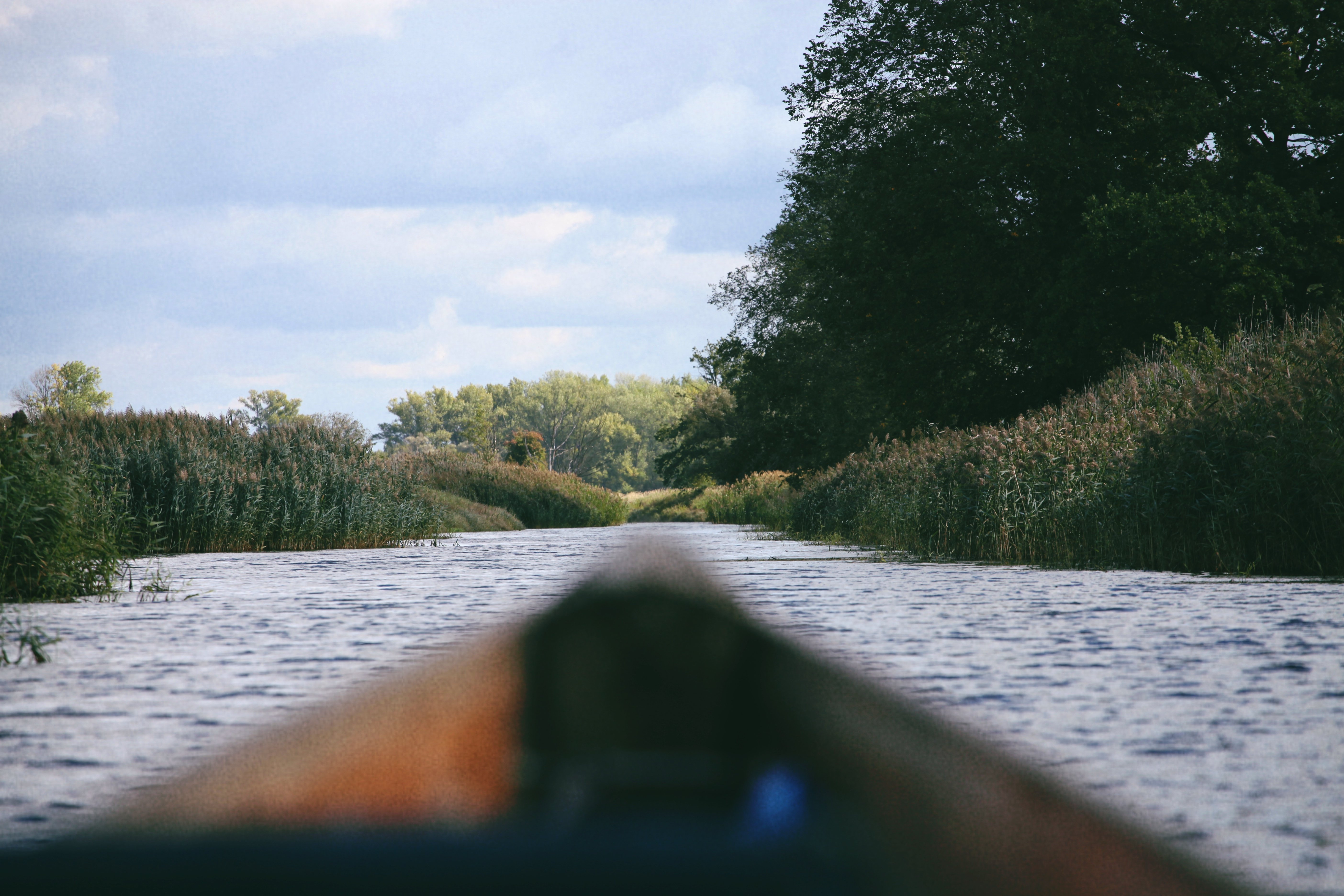 Nazywam się Michał Zygmunt jestem muzykiem, łowcą dźwięków, społecznikiem zaangażowanym w sprawy rzek. Chciałbym przedstawić i zaprosić Was do wzięcia udziału w niezwykłym przedsięwzięciu, którego celem jest rejs drewnianą, tradycyjną łódką pychówką w poprzek kraju, ze wschodu na zachód, z Bugu na Odrę.
Bug i Odra, dwie rzeki graniczne, dwa przeciwieństwa. Pierwsza wciąż naturalna, nieprzeobrażona, jedna z ostatnich takich w Europie. Druga zniszczona, zdegradowana, uregulowana, martwa.
Wczesna wiosna to czas narodzin nowego życia. Świat przyrody, do którego należy rzeka wtedy właśnie rozkwita.
Chciałbym przywieźć Odrze ten budzący się żywioł Dzikiej Rzeki, ofiarować jej symboliczny prezent, nadzieję na lepszą przyszłość.
Trasa spływu liczyć będzie 1000 kilometrów, Bug od granicy Białoruskiej, przez Narew, dziką Wisłę, Brdę, kanał Bydgoski, uregulowaną i przeobrażoną Noteć, Wartę, aż do Odry i stąd w górę do Chobieni (Dolnośląskie)
Bo to tradycyjna konstrukcja, którą ludzie od setek lat, poruszali się po rzekach na długo przed ich przeobrażeniami i regulacją. Jest idealna i uniwersalna do tej wyprawy i niepewnych warunków i zmienności mijanych rzek (wiosenna wysoka woda, wiślane nieuregulowane łachy, skanalizowane odcinki)
Chciałbym odbyć ten rejs wykorzystując głównie żagle, siłę mięśni i moc nurtu.
Co przywiozę?
-zdjęcia, filmy i nagrania dźwiękowe,
- reportaże dźwiękowe (bogate w dźwięki i odgłosy nagrania w formie podcastu) ukazujące kondycje naszych rzek, ludzi żyjących i pracujących nad nimi, zmienność i charakter mijanych rzek
-nagrania binarualne wykonane dzięki specjalistycznym mikrofonom, słuchający będą mogli wejść w przestrzeń rzeki. Ten rodzaj nagrań niemal naturalnie i bezstratnie oddaje ludzki sposób słyszenia świata. Seria nagrań wykonanych z niemal bezgłośnej drewnianej łodzi pozwoli usłyszeć brzmienia rzek, ich wielką przyrodę, dzikość tych miejsc, ale i industrialną obecności człowieka, śluz, miast. Binarualne słuchanie to inna przestrzeń, pozwala usłyszeć niemal namacalnie, dotknąć, poczuć. Wiosenna rzeka to najpiękniejsza przestrzeń dźwiękowa.
- nagranie płyty z muzyką, zabierając akustyczną gitarę i mobilny zestaw dźwiękowy, chciałbym zrealizować płytę jakiej jeszcze nikt nie zrobił, nagranej w najlepszym studiu nagrań jakim jest przestrzeń rzek. Nikt dotychczas nie wykonał takich nagrań, a biblioteka tych dźwięków będzie miała charakter dokumentalny.
Rejs traktuję jako promocję rzek, świadomego poznawania i odkrywania ich walorów, charakteru,
Odra, tak jak inne rzeki, nieustannie potrzebuje naszego zainteresowania i uwagi, rozmów i debat, zaangażowania strony społecznej, ale i nacisku na rządzących, instytucje nadzorujące rzeki, które, jak wiemy po ostatniej letniej katastrofie na Odrze, nie radzą sobie z obecnymi wyzwaniami.
Ten rejs, to także promocja tradycyjnych, drewnianych łódek, świadomej rekreacji i turystyki zaangażowanej rzecznej
Pomysł rejsu kiełkował we mnie już od jakiegoś czasu. Żeby móc go urzeczywistnić, próbowałem zdobyć stypendium Ministra Kultury, bo doświadczenia pokazują, że to właśnie artyści, korzystając z języka sztuki, mogą zainteresować, zainspirować, pozwolić dotknąć, poczuć, przeżyć, zrobić wiele, by uczynić ten świat lepszym. Często nie chcemy już słuchać naukowców, ale wciąż jeszcze słuchamy artystów. Niestety, mimo pomimo mojego dość bogatego dorobku artystycznego i społecznego, nie otrzymałem stypendium ministra.
Wierzę jednak w nas, ludzi i społeczność nadrzeczną kochającą rzeki.
Dlatego proszę o wsparcie tego rejsu
W zamian podzielę się nagraniami, muzyką, zdjęciami i wszystkim co uda się przywieźć z tego rejsu. Tych, którzy okażą większą hojność zaproszę na łódkę i wspólnie pokonamy wybrane odcinki.
Na co przeznaczę pieniądze?
- przygotowanie łodzi rejsu (drobne naprawy po poprzednim sezonie, olejowanie, uszczelnianie), zakup masztu i tradycyjnego ożaglowania, malowanie żagla (oddam go w ręce artystów plastyków, by każdy kogo spotkam na rzece nie miał wątpliwości jaki jest cel)
- transport łodzi z Odry na Bug
- zakup żywności - lekkiej, łatwej do transportowania i przyrządzenia, co jest ważne na małej przestrzeni łódki i trudnych w warunkach wczesno-wiosenno-rzecznych
- zakup sprzętu biwakowego i odpowiedniego ubioru, bo wczesna wiosna i charakter rejsu (około 6-7 tygodni na rzece) rejsu wymaga specjalistycznych rozwiązań.
- powerbanki odporne na temperatury i wilgoć, panele słoneczne pozwalające na ładowanie baterii i sprzętu, (mój sprzęt, którego używałem dotychczas przy rzecznych projektach wymaga odnowienia, napraw i uzupełnienia).
-promocja projektu, bo tylko nagłośniony medialnie cel i idea, pozwoli zrealizować cel projektu, dotrzeć do szerokiego grona odbiorców
Dziękuję Wszystkim za wsparcie, grosz, dobre słowo i udostępnienie mojej zbiórki.
Wracamy na rzeki, bo rzeki są nasze!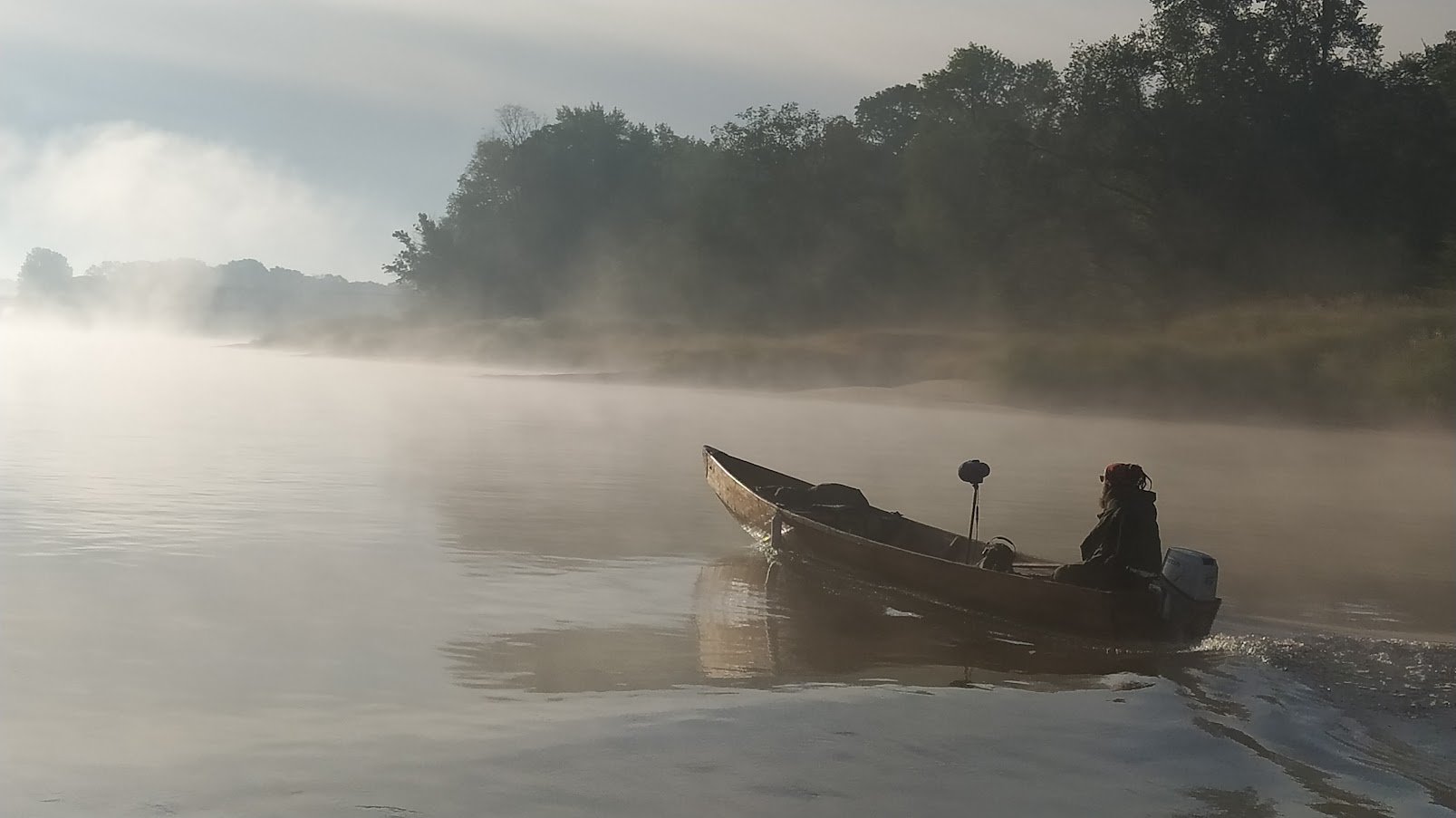 foto Ewa Drewniak
My name is Michał Zygmunt, I am a musician, a sound hunter, making professional sound recordings of nature, a social activist involved in river matters. I operate and work in Poland. For years I have been a leading fieldreocrit, I make sound recordings and albums that reach a wide audience.
I would like to introduce and invite you to take part in an extraordinary project, the aim of which is a cruise on a wooden, traditional boat across the country, from east to west, from the Bug River to the Odra River.
Early spring is the time of the rebirth of a new life. The natural world, to which the river belongs, is flourishing then.
I would like to bring this awakening element of the Wild River to the Odra, to offer a symbolic gift, hope for a better future.
The sailing route will be 1000 kilometers long.
Why a wooden boat? Because it is a traditional construction, which people had been using on rivers for hundreds of years, long before their transformations and regulation, is ideal and universal for this expedition with uncertain conditions (spring high water, Vistula sandbanks regulated, canalized sections).
I would like to take this cruise using mainly sails, muscle strength and the power of the current.
During the expedition I'll:
-bring you a series of sound recordings, documenting nature's soundscapes, but also industrial sounds, made during this cruise. Thanks to the recordings, we will hear rivers, their great nature, the wildness of these places, almost tangibly to touch it and feel it. The spring river is the most beautiful sound space and awakening of nature.
- record a CD with music using an acoustic guitar as no one has ever done before, doing it in the best recording studio which is the space of rivers. No one has made such recordings so far, and the library of these sounds will be documented.
I treat the cruise as a promotion of rivers, conscious learning and discovering their values, character,
the Odra, like other rivers, constantly need attention, conversations and debates, involvement society, but also pressure on the government, institutions supervising rivers, which, as we know, cannot cope with the current challenges. There is also an independent promotion of traditional wooden boats, conscious recreation and engaged river tourism.
Please support this cruise.
In return, I will share recordings, music, photos, and everything that can be brought back from this cruise. Those who show more generosity will be invited to the boat and together we will sail on selected waterways.
What will I spend the money on?
- Preparing the boat for this marathon, buying a mast and traditional sails. I would like to give space for visual artists to decorate the sails, so that everyone I meet on the river has no doubt what the purpose is
- Transport of boats from the Odra to the Bug River
- purchasing of food rations
- retrofitting of camping equipment, appropriate clothing, early spring, and the nature (about 6-7 weeks on the river) of the cruise requires specialized solutions.
- Power banks resistant to temperature and moisture, solar panels to charge batteries and equipment. My equipment, which I have used so far for river projects, needs to be renewed, repaired, and supplemented.
-Promotion of the project, because only the goal and idea publicized in the media, will allow to achieve the goal of the project, reach a wide audience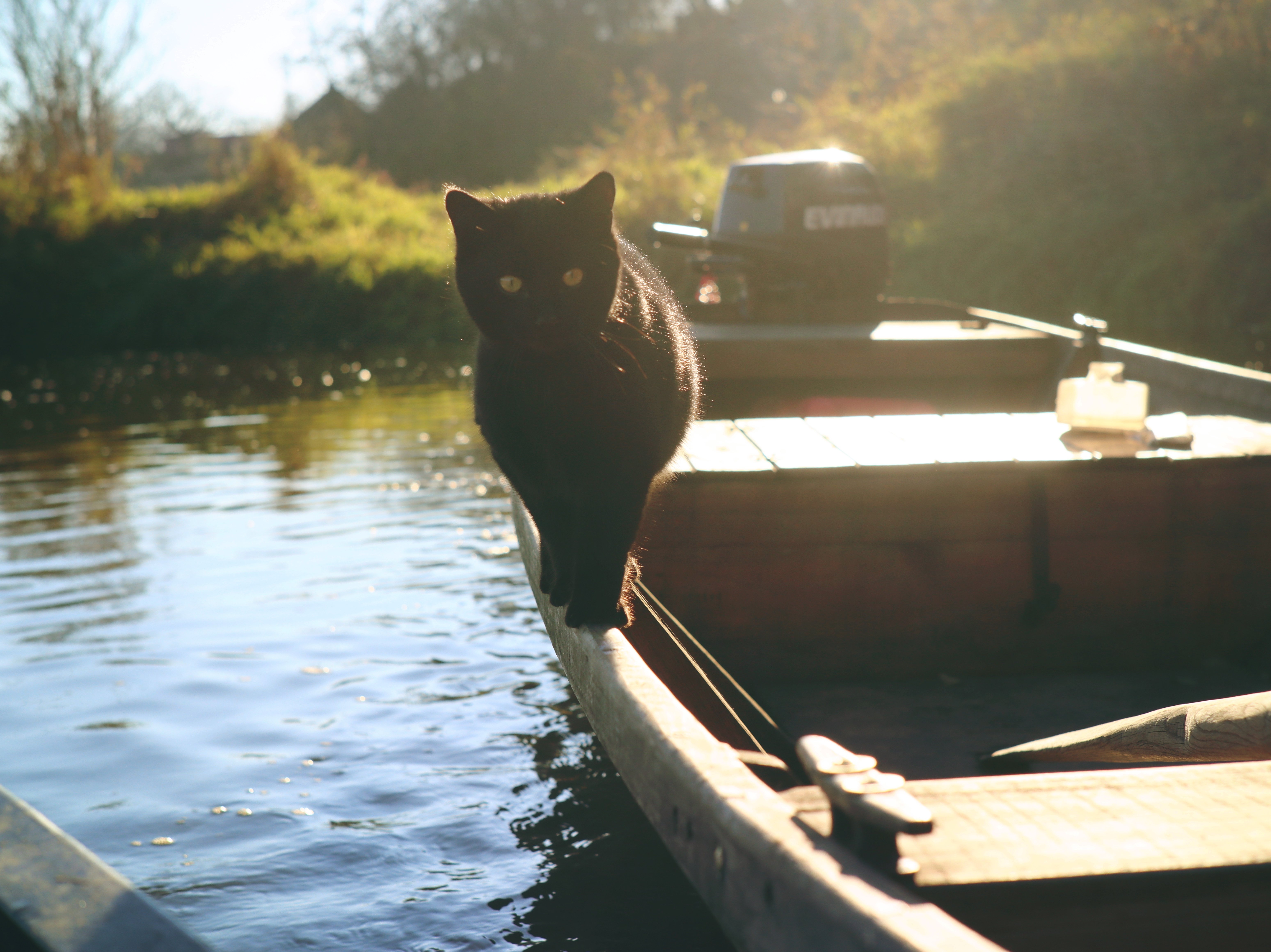 Beschreibung der Spendeaktion
Wilde Flüsse - eine Holzbootsfahrt vom Bug zur Oder
Ich heiße Michał Zygmunt. Ich bin Musiker, Klangjäger und ein sozialer Aktivist, der sich für die Belange von Flüssen einsetzt. Ich möchte Euch ein ungewöhnliches Unterfangen vorstellen und Euch dazu einladen, an einer Fahrt mit einem traditionellen Holzboot "Pychówka", das in der Regel durch
Abstoßen vom Grund des Gewässers fortbewegt wird, teilzunehmen - quer durch das Land in Polen, von Osten nach Westen, vom Bug bis zur Oder.
Der Bug und die Oder, zwei Grenzflüsse, zwei Gegensätze. Der erste: noch naturbelassen, nicht umgestaltet, einer der letzten in Europa. Die andere: zerstört, degradiert, reguliert, tot.
Der Vorfrühling ist die Zeit, in der neues Leben geboren wird. Dann blüht die Naturwelt, zu der der Fluss ja gehört, gerade auf.
Ich möchte dieses erwachende Element des Wilden Flusses an die Oder bringen, um ihr ein symbolisches Geschenk zu machen, eine Hoffnung auf eine bessere Zukunft.
Die Fahrstrecke auf dem Wasser wird 1.000 Kilometer umfassen, den Bug von der weißrussischen Grenze über den Fluss Narew, die wilde Weichsel, die Brahe (Brda), den Bromberger Kanal (kanał Bydgoski), die regulierte und umgestaltete Netze (Noteć), die Warthe (Warta), bis zur Oder und von dort flussaufwärts bis nach Chobienia (Köben an der Oder, Niederschlesien).
Warum ein Holzboot? Denn es handelt sich um eine traditionelle Konstruktion, mit der die Menschen seit Hunderten von Jahren Flüsse befahren, lange bevor sie umgestaltet und reguliert wurden. Das Holzboot ist ideal geeignet für diese Expedition und die unsicheren Bedingungen (Frühjahrshochwasser, unregelmäßig vorkommende Sandbänke auf der Weichsel, kanalisierte Abschnitte).
Ich möchte diese Reise hauptsächlich mit Segeln, Muskelkraft und Kraft der Strömung realisieren.
Was werde ich mitbringen?
- Fotoaufnahmen, Filme und Tonaufnahmen, neue Musik (Eine auf dem Fluss aufgenommene CD?
Das wurde noch nicht gespielt.)
- Audioreportagen (reich an Tonaufnahmen und Podcasts), die den Zustand unserer Flüsse, die Menschen, die an ihnen leben und arbeiten, die Variabilität und den Charakter der Flüsse, die passiert werden, zeigen, damit jeder Interessierte erfahren kann, wie sich die Flüsse voneinander unterscheiden
- Binaurale Aufnahmen: durch spezielle Mikrofone können die Zuhörer in den Raum eines Flusses eintauchen. Diese Art der Aufnahme spiegelt fast natürlich und verlustfrei die menschliche Art, die Welt zu hören, wider. Eine Reihe von Aufnahmen, die von einem fast lautlosen Holzboot aus gemacht werden, lassen die Geräusche der Flüsse, ihre großartige Natur, die Wildheit dieser Orte, aber auch die industrielle Präsenz des Menschen, Schleusen, Städte usw. hörbar werden. Binaurales Hören schafft einen anderen Raum und erlaubt es, fast greifbar zu hören, anzufassen, zu fühlen. Ein Frühlingsfluss ist der schönste Klangraum.
- Aufnahmen für eine Musik-CD: Mit einer akustischen Gitarre und einem mobilen Sound-Set möchte ich ein Album realisieren, wie es noch niemand zuvor gemacht hat, aufgenommen im besten Aufnahmestudio, einem "River Space". Bisher hat noch niemand solche Aufnahmen gemacht, und die Bibliothek dieser Klänge wird einen dokumentarischen Charakter haben (die Katastrophe in der Oder hat gezeigt, dass manche Welten ganz plötzlich, unerwartet und schnell untergehen, sie sollen
dokumentiert werden).
Ich betrachte die Flussfahrt als Werbung für Flüsse, als bewusstes Erforschen und Entdecken ihrer Werte und ihres Charakters.
Die Oder braucht, wie andere Flüsse auch, ständig viel Interesse und Aufmerksamkeit, Diskussionen und Debatten, die Einbeziehung der Öffentlichkeit, aber auch Druck auf die Verantwortlichen, auf die Behörden, die die Flüsse beaufsichtigen, die, wie wir wissen, mit den aktuellen Herausforderungen überfordert sind.
Die Bootsfahrt dient auch der Bewerbung von traditionellen Holzbooten, einer bewussten Erholung und eines engagierten Flusstourismus.
Der Gedanke an diese Bootsfahrt keimte schon seit einiger Zeit in mir auf. Um ihn zu verwirklichen, habe ich versucht, ein Stipendium vom polnischen Kulturminister zu bekommen. Die Erfahrungen zeigen, dass es heute die Künstler sind, die mit der Sprache der Kunst viel dazu beitragen können, diese Welt zu verbessern, und ferner zu interessieren, zu inspirieren, uns berühren, fühlen, erleben zu lassen. Häufig wollen wir nicht mehr auf Wissenschaftler hören, aber wir hören immer noch auf Künstler. Leider habe ich - trotz einer ziemlich guten Fähigkeit, Projekte zu gestalten, und trotz eines
recht umfangreichen Outputs - erwartungsgemäß kein Stipendium erhalten. Aber ich glaube an uns, an die Menschen und an die Gemeinschaft, die die Flüsse liebt.
Deshalb bitte ich Euch, diese Bootsfahrt zu unterstützen. Im Gegenzug werde ich Aufnahmen, Musik, Fotos und alles andere, was ich von dieser Reise mitbringen kann, mit Euch teilen. Diejenigen, die sich besonders großzügig zeigen, werde ich auf das
Boot einladen und wir werden gemeinsam ausgewählte Abschnitte zurücklegen. Wofür werde ich das Geld verwenden?
- Vorbereitung des Bootes auf diesen Marathon, Kauf eines Mastes und eines traditionellen Segelwerkes. Ich möchte das Segel in die Hände von bildenden Künstlern legen, damit jeder, den ich auf dem Fluss treffe, keinen Zweifel daran hat, was das Ziel der Reise ist.
- Transport des Bootes von der Oder zum Bug
- Kauf von Lebensmitteln, die leicht, einfach zu transportieren und zu kochen sind, was auf dem kleinen Raum eines Bootes und unter den schwierigen Flussbedingungen im Vorfrühling wichtig ist
- Nachrüstung der Campingausstattung, Anpassung der geeigneten Kleidung. Der Vorfrühling und die Art der Reise (ca. 6-7 Wochen auf dem Fluss) erfordern spezielle Lösungen.
- Temperatur- und feuchtigkeitsbeständige Powerbanks, Solarzellen zum Aufladen von Batterien und Geräten. Meine Ausrüstung, die ich bisher für Flussprojekte verwendet habe, muss erneuert,
 repariert und ergänzt werden.
- Werbung für das Projekt, denn nur wenn Medien über das Ziel und die Idee berichten, kann das Projektziel erreicht werden, ein breites Publikum erreicht werden.
Ich danke Euch Allen für die Unterstützung, den Penny, das gute Wort und das Teilen meiner
Spendeaktion.
Wir kommen zurück auf die Flüsse, denn die Flüsse gehören uns!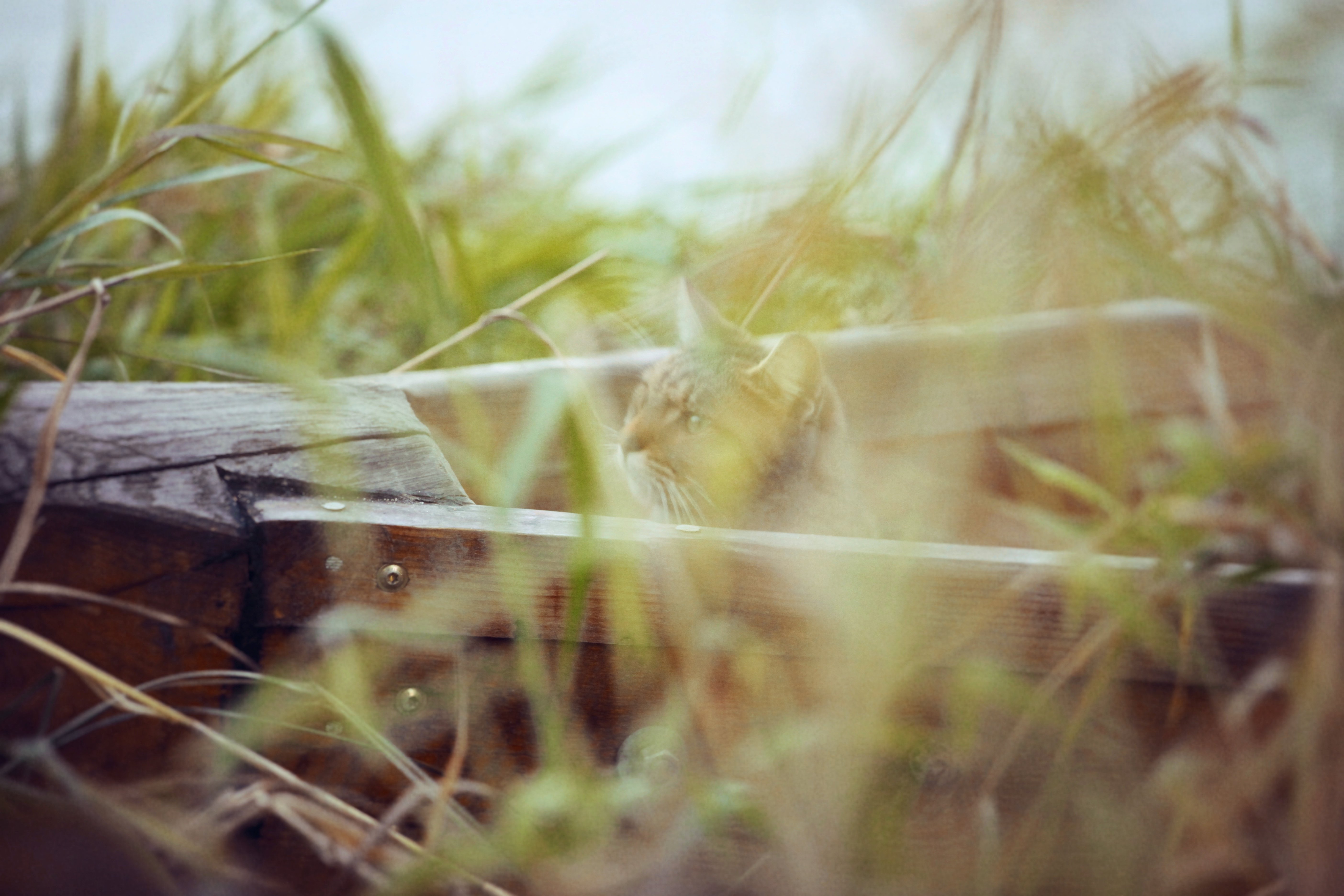 The world's first Payment Card. Your mini-terminal.
The world's first Payment Card. Your mini-terminal.
Find out more