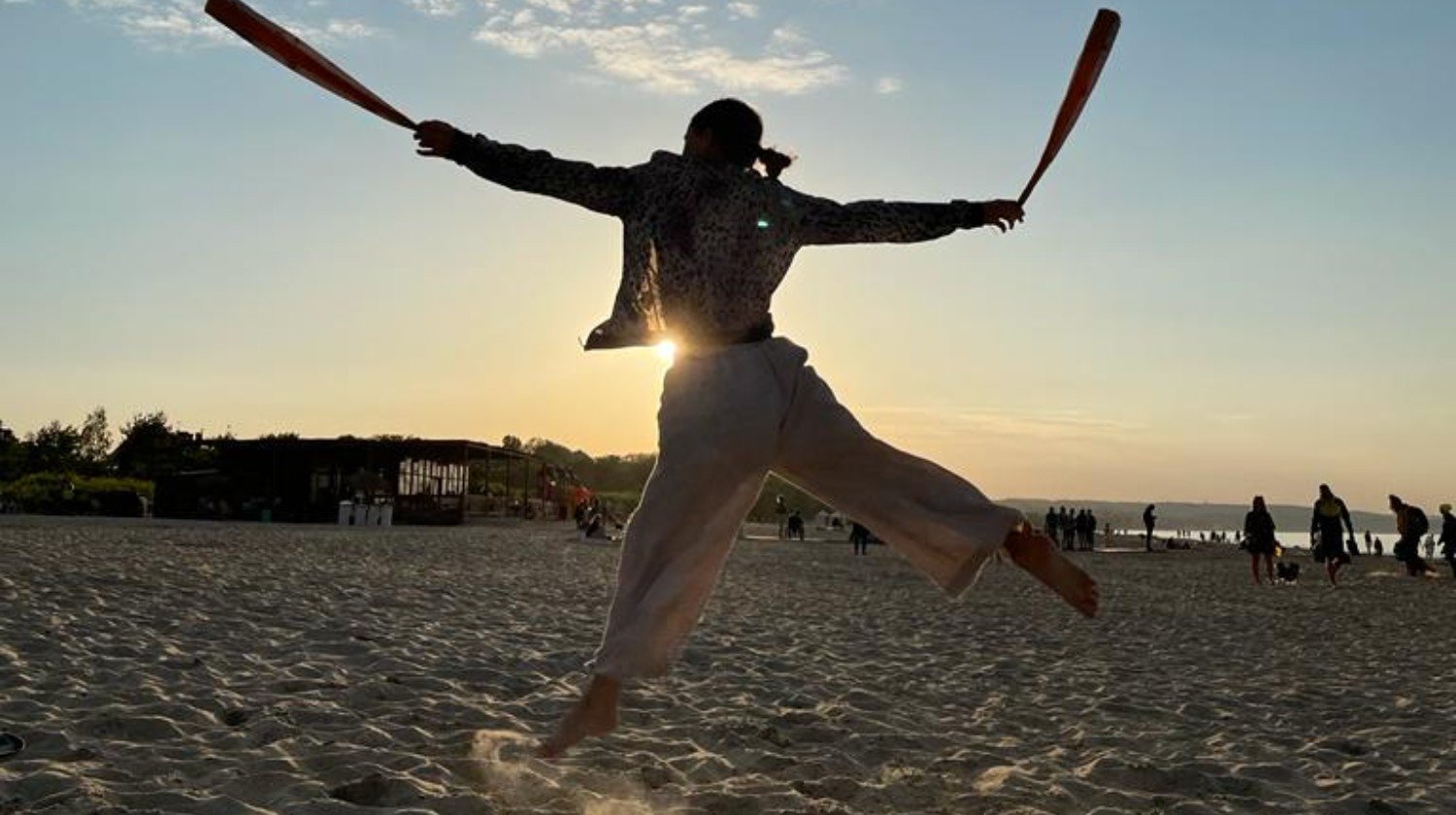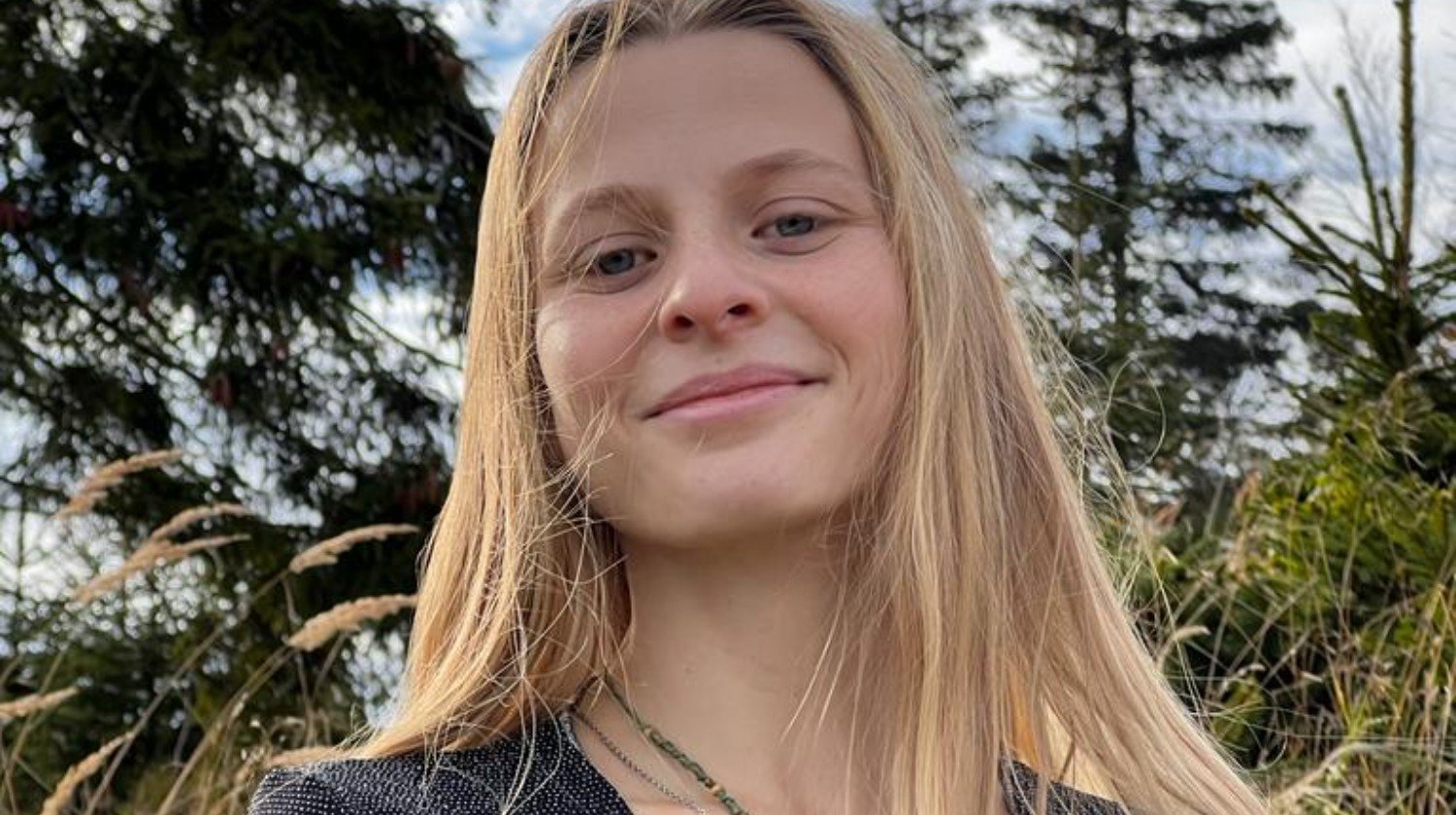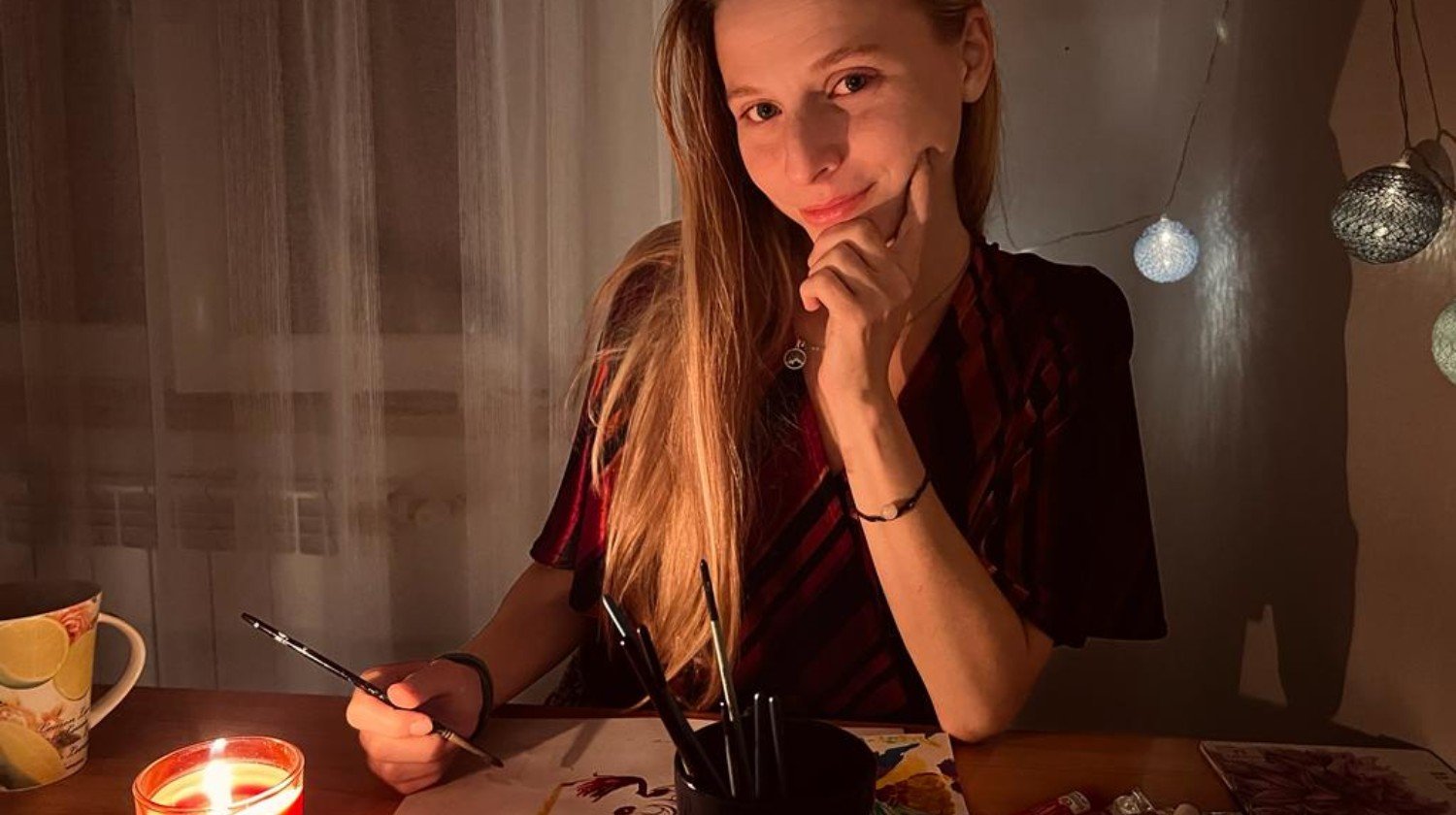 id: jgdp4j
Kurs Arteterapii Tańcem oraz malunkiem
Kurs Arteterapii Tańcem oraz malunkiem
Our users created 934 419 whip-rounds and collected 922 403 956 zł
What are you collecting for today?
Description
Taniec przejawia się we mnie od zawsze. Teraz aktywuje się to na wyższy poziom i chcę nieść to dalej w świat. Pomysłów mam wiele. Pragnę poznać narzędzia, które pomogą mi to wszystko urzeczywistnić. Aktualnie moim celem jest praca z dziećmi. Wprowadzanie aspektów arteterapii malunku oraz tańca. Coś co sprawi, że jesteśmy aktywni, twórczy a przy tym możemy wejść na aspekt naszych emocji. Wyrażenie w ruchu czy w malunku pozwala nam na praktykę w kierunku dobrego samopoczucia.
Nazywam się Monika, i od 4 lat poznaje siebie na ścieżce artystycznej. Poznałam taniec z ogniem, w którym coraz bardziej otworzyłam się na siebie. Odrazu w tym poczułam, że nie tylko o triki tutaj się liczą. Taniec z ogniem, ruch ciała to to co czuje najbardziej. Rok temu otworzyłam się na taniec już bez ognia. Zeszłam z zasłony, którą dawał mi ogień. I otworzyłam przed sobą świat. Intuicyjnie łączyłam kroki, ruch wplatałam w kolejny i tańczyłam dla samej radości. Ponownie, kiedy w czasach gimnazjum zostawiłam większość moich pasji.
Kiedyś chodziłam na lekcje hip-hopu, ale nie umiałam w pasować się w kroki wymyślane przez instruktorkę. Czułam tutaj totalnie inny rytm i kroki, dlatego było to dla mnie ciężkie. Inne osoby dobrze się w tym odnajdywały. A ja czułam totalnie co innego. Dlatego też nie zaczęłam wtedy żadnych kursów, które już teraz mógłby doprowadzić mnie do nauczyania innych tańca. Ale to tylko dlatego, że tworzenie choreografi trzeba naprawdę umieć! Przekonałam się o tym idąc w spontaniczna decyzję na choreografiie u Dominiki Śliwińskiej-Chrząszcz. Była to pierwsza edycja tego typu i nie wiedziałam co mnie w sumie czeka. Na miejscu okazję się, że jestem jedyną osobą, która nie miała za sobą zajęć z choreografi. Nie miałam kolanówek chroniących kolana. Mówię, lecę, wierzę w to ogarnę. Tempo było umiarkowane ale dla mnie dość szybkie. Pozwalałam się gubić i zatrzymywać. Dużo mi dała wskazówka, że ciało ma swoją pamięć ruchową i wyłączyłam myślenie. Kroki czułam idealnie do muzyki. Dwie choreografiie, dwa różne style w dwie godziny. A to nie koniec do tego miałyśmy mieć nagrywki video. Zrobiłam to!
Chciałabym wejść na tą ścieżkę bardziej dlatego kurs Choreoterapii i Arteterapii to idealny dla mnie wybór. Kurs prowadzi Certyfikowana Arterapeutka Anna Glińska-Lachowicz. Kurs przewijał mi się od jakiegoś czasu ale nie miałam go na czytniku jak teraz. Mam możliwość dołączenia do już trwającego kursu.
Całość kursu to 6 000 złotych. Aktualnie mam możliwość w ratach wyjścia z 3 tysiącami, potrzebna mi jest druga połowa. Moja ścieżka zawodowa jest po różnych aspektach. Ze względu na to aktualnie jestem w momencie szukania, rozpoczynania pracy w animacji czasu wolnego dla dzieci. Czas niestety nie sprzyja tego typu zleceniom i szukam innych alternatyw. Aby dołączyć do kursu nam czas do kolejnego zjazdu początkiem grudnia. Czyli czas 2 tygodni. Chciałabym tego się podjąć i mieć możliwości prowadzenia zajęć dla dzieci czy też również dorosłych w różnych placówkach i tworzyć różne zlecenia arteteraputyczne.
Kurs jest bardzo, bardzo obszerny. Po kursie uzyskuje się Certyfikat umożliwiający pracę przedszkolach, szkołach i różnych innych placówkach. Zostawiam tutaj link dla prawdziwości i możliwości sprawdzenia :
https://facebook.com/events/s/akademia-choreoterapii-i-artet/428247505827359/
Arteterapia dla mnie to wspaniała technika pracy nad sobą. Arteterapia to zabawa w tańcu, malowanie do muzyki. Rozpuszczanie, wypuszczanie i wnoszenie nowego.
W aspekcie tańca mam za sobą również taniec w teledysku zespołu Echo Rodu do klipu "Wiedźma",ktory wyjdzie już niebawem. Oprócz tego tańczyłam z ogniem na różnego rodzaju festiwalach.
Ukończyłam kurs animatora czasu wolnego dla dzieci.
Teraz czas na dalsze kroki.
Studia ukończyłam w totalnie innym kierunku, który nie jest kierunkiem mojego życia, dlatego pragnę się spełnić w tym co jest moje, wtedy też mamy najlepsze rezultaty w pracy.
Jestem pełna nadziei, że uda mi się to uzyskać. Dziękuję za Twoją pomoc w tym kierunku. Jak tylko ukończę kurs zapraszam na zajęcia!
Link do filmików z tańcem : https://youtu.be/u96PD2TZQuM
https://youtu.be/GxzwXRxpo6Y
https://youtu.be/kALn4S8qKxw
https://youtu.be/lPjuKBId2Hg
https://youtu.be/82LFokBrm9g
Jeżeli chcesz wspomóż mnie w innej firmie to zapraszam Moonilight.art z naszyjnikami, bransoletkami z kamieniami naturalnymi. To dobra wymiana i kolejne przybliżenie mnie do rozpoczęcia kursu:)
Link : https://instagram.com/moonilight.art?igshid=YmMyMTA2M2Y=
https://www.facebook.com/profile.php?id=100086061499676
The world's first Payment Card. Your mini-terminal.
The world's first Payment Card. Your mini-terminal.
Find out more