id: jkubmn
Utrzymanie aplikacji i projektu Pogłębiarka w 2021 r.
Utrzymanie aplikacji i projektu Pogłębiarka w 2021 r.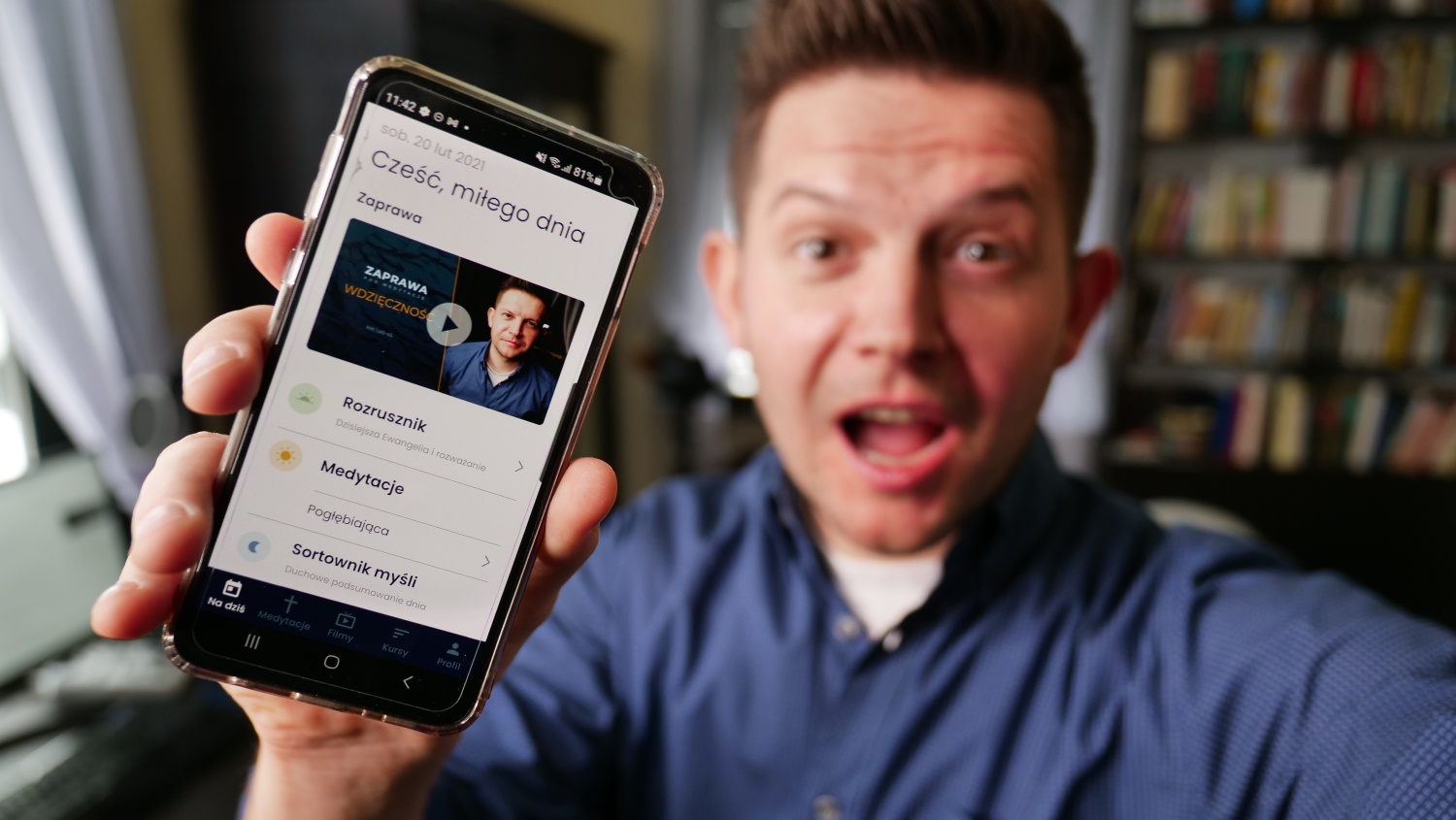 Support
Zrzutka.pl does not charge any commission
Description
Pogłębiarka ma już ponad 5 lat! Sam nie wiem kiedy to zleciało :)  Od  2015 roku w każdą niedzielę spotykamy się o 21.15 na medytacji Pisma Świętego on-line na youtube. W tym czasie udało się zbudować społeczność ludzi, którzy chcą prowadzić głębokie, świadome życie w zgodzie ze sobą i Bogiem.
Ale to dopiero początek! Chciałbym aby mobilna wspólnota się rozwijała, aby jak najwięcej osób dowiedziało się o Pogłębiarce i dzięki temu zrobiło choć jeden krok w głąb siebie.
Dziś Pogłębiarka to nie tylko kanał na YouTube i nie tylko medytacje. Cyklicznie pojawiają się  serie video takie ja Q&A czy PCV, w których poruszamy tematy związane z duchowością, rozwojem, odpowiadamy na Wasze pytania i wątpliwości, organizujemy też tematyczne kursy (Bądźmy Razem, Odkryj w Sobie Ducha, Męskie Medytacje czy Mistycy Karmelitańscy) oraz spotkania na żywo. W naszym przekazie próbujemy odpowiedzieć na wyzwania życia kierując się wartościami chrześcijańskimi, ale czerpiemy równie z dorobku psychologii i praktyki uważności.
 Z wielką radością w lutym 2021 r. oddaliśmy do użytku naszą aplikację mobilną, która jest pierwszym w Polsce medytacyjnym narzędziem do rozwoju duchowego, pogłębiania świadomości siebie samego i swoich potrzeb. Aplikacja jest całkowicie darmowa dla użytkowników i zależy nam aby tak pozostało.
Utrzymanie aplikacji i działalności niesie ze sobą koszty. Są to utrzymanie serwerów, systemów podtrzymujących naszą działalność (tj. firebase itp.) koszty sprzętu, organizacji spotkań, oprogramowania itp.
Oczywiście Pogłębiarka to nie tylko ja, to zespół wspaniałych, oddanych ludzi, którzy pracują "na zapleczu": programiści, graficy, osoby pomagające przy tworzeniu treści, obsługujące media społecznościowe, mailing, osoby odpowiedzialne za promocję i komunikację. Wszyscy pracują wolontariacko, poświęcając swój wolny czas, bo chcą aby Pogłębiarka się rozwijała. Jest to wielka wartość, ale o ileż więcej udałoby zrobić gdybym mógł "wykupić" choć część ich czasu z rynku pracy! Moglibyśmy tworzyć więcej materiałów dostosowanych do potrzeb konkretnych grup (np. dla początkujących i zaawansowanych), rozwijać dotychczasowe projekty (np. Męskie medytacje, czy Przestrzeń Kobiet), prowadzić nowe kursy, nagrywać podcasty… pomysłów jest wiele!  Potrzeba tylko czasu, a czas jest cenny…
Od początku istnienia Pogłębiarki podkreślaliśmy dwa zasadnicze filary, które muszą się uzupełniać i iść w parze: rozwój duchowy i psychologiczny. Chcemy aby tworzone przez nas treści były profesjonalne i wartościowe w obu tych obszarach. Dlatego do współpracy zapraszamy zarówno księży, jak i ekspertów z dziedziny psychologii. Naszym marzeniem jest stworzenie przy Pogłębiarce swoistej "poradni" duchowej i psychologicznej aby osoby zagubione, potrzebujące wsparcia, rozmowy mogły otrzymać pomoc.
Wszystko, co do tej pory udało nam się osiągnąć zawdzięczamy wsparciu naszych darczyńców. Dlatego wierzę, że pomożecie nam sprostać nowym wyzwaniom i nadal będziemy mogli rozwijać Pogłębiarkę. Za każdą złotówkę już z góry dziękuję!
Why recurring support is important?
Uważasz, że Pogłębiarka pomaga w rozwoju i chcesz aby dowiedziało się o niej jak najwięcej osób?
Chcesz aby na naszym kanale pojawiało się więcej filmów, kursów, materiałów?
Zależy Ci na rozwoju mobilnej wspólnoty i powrocie po pandemii do spotkań na żywo?
Korzystasz z naszej aplikacji i chcesz aby była jeszcze lepsza i miała nowe funkcjonalności?
Uważasz, że brakuje kursów o różnym stopniu zaawansowania, medytacji tematycznych, czy pogłębiających?
A może po prostu chcesz zostać pracodawcą moim i mojego zespołu?
Benefits of a recurring support:
The organizer receives 100% of your funds - we do not charge any commission
You remain in full control - you can stop the support at any time without any obligations
The organizer can fully focus on his work
You get permanent access to posts and a special distinction
You don't have to remember about the next payments
It's easier than you think :)
The world's first Payment Card. Your mini-terminal.
The world's first Payment Card. Your mini-terminal.
Find out more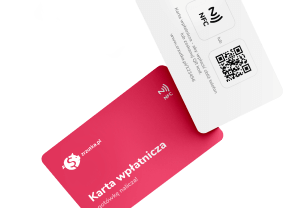 Support your passion. Regularly.