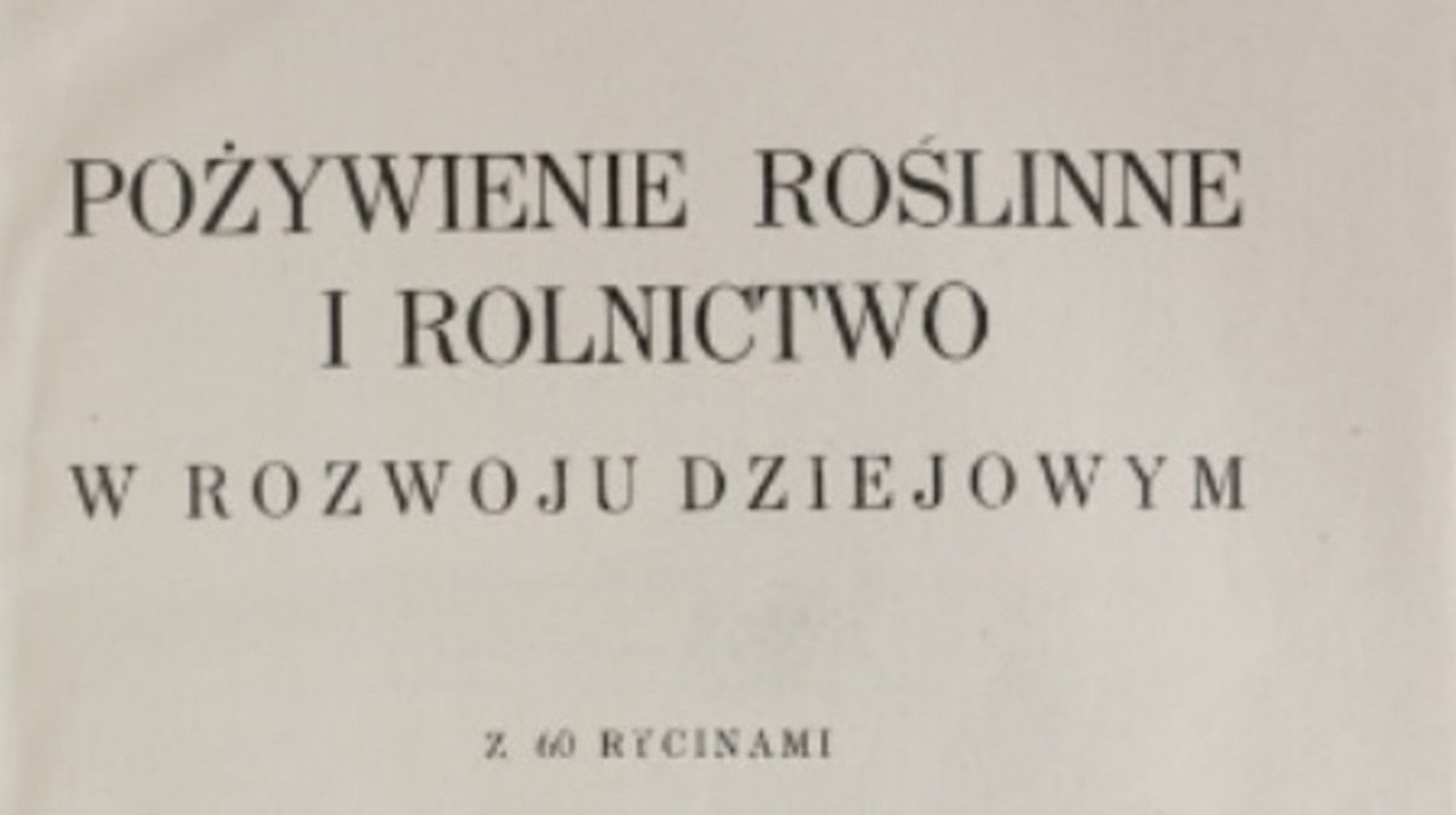 id: jvrjxe
Publishing Adam Maurizio's book in English / Publikacja dzieła Adama Maurizio po angielsku
Publishing Adam Maurizio's book in English / Publikacja dzieła Adama Maurizio po angielsku
Our users created 937 649 whip-rounds and collected 929 308 247 zł
What are you collecting for today?
Description
Adam Maurizio (1862-1941) was a scholar of Swiss descent born in Krakow. He lectured at Polish-language universities for many years, primarily in Lviv. He is one of the founders of food science and the author of a unique monograph on the history of plant food published in Polish in 1926 (Pożywienie roślinne w rozwoju dziejowym), in German in 1927 (as Die Geschichte unserer Pflanzennahrung von den Urzeiten bis zur Gegenwart, and in French in 1933 (Histoire de l'alimentation végétale. Depuis la Préhistoire jusqu'à nos jours). However, his work is unknown to modern English-language science, because no-one could ever be bothered translating him into English. Due to the upcoming 100th anniversary of the book's publication, we would like to undertake the work of translating the book into English. However, it's a thick volume (around 500 pages) filled with scientific terminology.
I would like to undertake this with my daughter Nasim, who is half-English, a native speaker and a graduate of English literature at the University of Glasgow, which will ensure the language is impeccable. We will publish parts of the book as the fundraiser progresses, and finally share a PDF of the whole work, free of cost, with its contents available under Creative Commons. Since Adam Maurizio was one of the greatest Polish scholars of all time, this undertaking would be very important for Polish science.
In his work, Maurizio describes the history of wild edible plants in Europe, the history of famines (and how they were tackled) and the evolution of bread. He also writes a lot about fermentation. He's been a great influence to me ever since I began to be interested in wild cuisine. Interestingly, his birthday is on 26th September, a day before mine.
Maurizio's biography: https://en.wikipedia.org/wiki/Adam_Maurizio
Polish version: https://polona.pl/item/pozywienie-roslinne-i-rolnictwo-w-rozwoju-dziejowym,MTc5MDAxODM/8/#item
French version: https://www.academia.edu/43869892/Compte_rendu_de_Adam_Maurizio_Histoire_de_l_alimentation_v%C3%A9g%C3%A9tale_Depuis_la_Pr%C3%A9histoire_jusqu%C3%A0_nos_jours
Adam Maurizio (1862-1941) był uczonym szwajcarskiego pochodzenia urodzonym w Krakowie. Przez wiele lat wykładał na polskojęzycznych uczelniach, głównie we Lwowie. Jest on twórcą nauki o żywieniu i autorem unikalnej monografii o historii pożywienia roślinnego opublikowanej w roku 1926 po polsku, w roku 1927 po niemiecku i w roku 1933 po francusku. Jednak jego dzieło nie jest znane we współczesnej nauce anglosaskiej, gdyż nigdy nikomu nie chciało się go przetłumaczyć na język angielski.
Z powodu zbliżającej się 100 letniej rocznicy publikacji książki, chcielibyśmy podjąć się tego dzieła i książkę przetłumaczyć na angielski. Jest to jednak opasły tom pełny naukowej terminologii. Chciałbym się tego podjąć z moją córką Nasim, pół-angielską, native-speakerem, która od wielu lat redaguje teksty naukowe, i absolwentką literatury na uniwersytecie w Glasgow, co zapewni nienaganność językową. W miarę postępu zbiórki, będziemy publikować już część książki, a ostatecznie udostępnimy jej pdf w wersji darmowej, a sama treść będzie dostępna w standardzie Creative Commons. Przedsięwzięcie to jest bardzo ważne dla nauki polskiej, gdyż Adam Maurizio był jednym z największych polskich uczonych wszechczasów. Maurizio w swoim dziele opisuje historię dzikich roślin jadalnych w Europie, historię głodów (i jak sobie z nimi radzono) oraz ewolucję chleba. Pisze też dużo o fermentacji. Od początku mojego zainteresowania dziką kuchnią był dla mnie wielkim mistrzem. Co ciekawe, jego urodziny przypadają 26 września, na dzień przed moimi.
The world's first card for receiving payments. The Payment Card.
The world's first card for receiving payments. The Payment Card.
Find out more