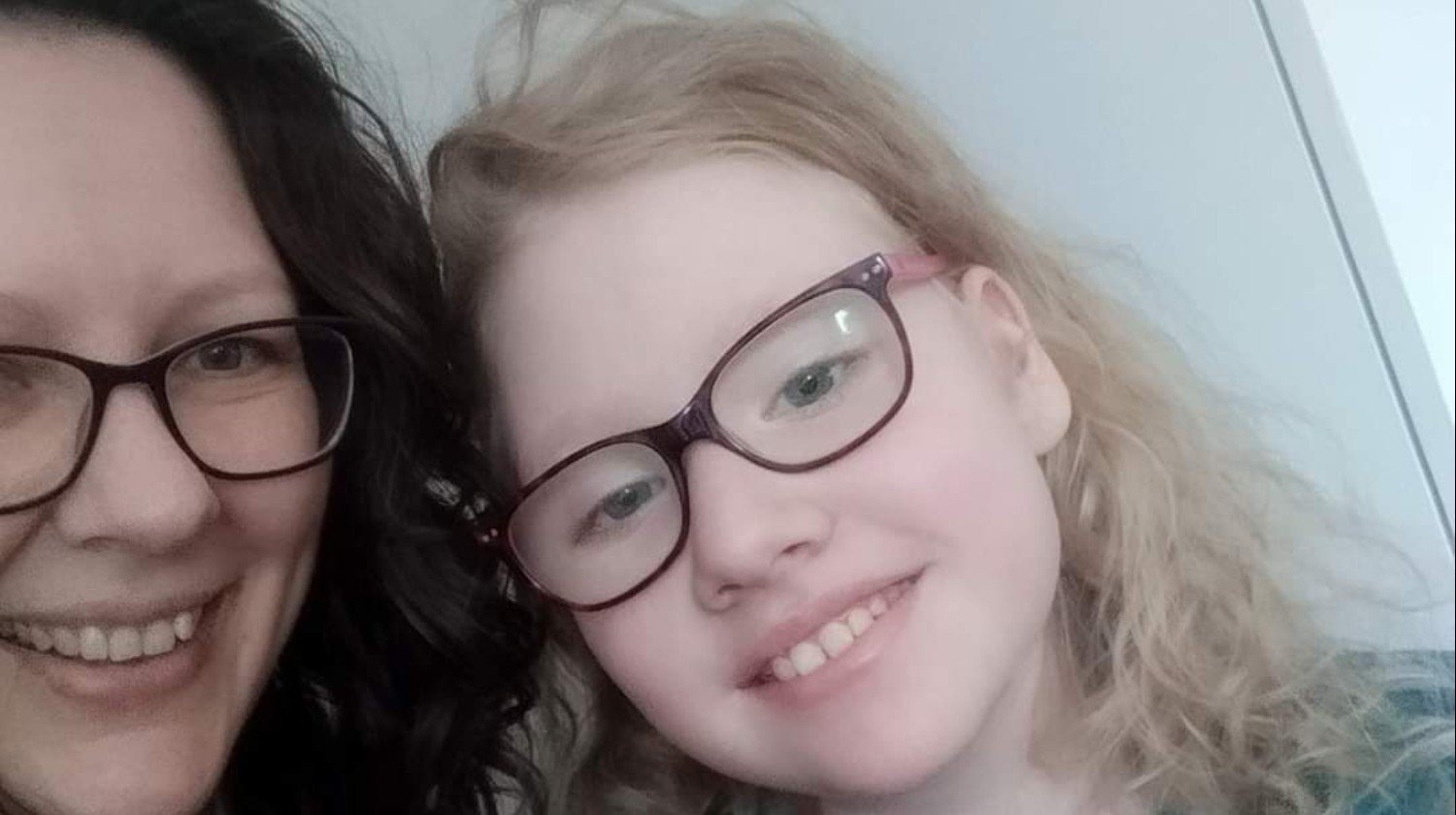 id: khkgym
Naprawmy wspólnie Majki nogi ❤️
Naprawmy wspólnie Majki nogi ❤️
Our users created 934 492 whip-rounds and collected 922 466 308 zł
What are you collecting for today?
Description
Kim jest Maja?
Maja ma 13 lat.
Już w ciąży wiedzieliśmy, że urodzi się chora.
Dzięki temu, tuż po narodzinach czekał na nią cały sztab specjalistów.
Majka urodziła się z rozszczepem kręgosłupa oraz wodogłowiem.
Jest również niepełnosprawna umysłowo.
W drugiej dobie życia miała już zoperowany rozszczep kręgosłupa.
Trzy tygodnie później wszczepioną w główkę zastawkę hamującą rozwój wodogłowia.
Przez parę lat mieliśmy względny spokój bez pobytów w szpitalu.
W 2017 roku zaczęliśmy naprawiać to, co z biegiem czasu przestało dobrze funkcjonować w Majce.
wymiana drenu od zastawki,

operacja odkotwiczenia rdzenia kręgowego,

prostowanie kręgosłupa poprzez wszczepienie prętów magnetycznych (najtrudniejsza operacja do tej pory)

3 lata później trzeba było wymienić pręty podtrzymujące kręgosłup na nowe
Wiemy, jak kosmicznie to brzmi...
I to wszystko w zaledwie kilka lat.
I to wszystko w jednym małym ciałku.
Majki przyszłość stoi pod znakiem zapytania
To nie koniec przygód Majki ze szpitalem. Aby mogła względnie normalnie funkcjonować, jak na swoje możliwości, jest jeszcze kilka rzeczy do naprawy.

Teraz przyszedł czas na jej nogi!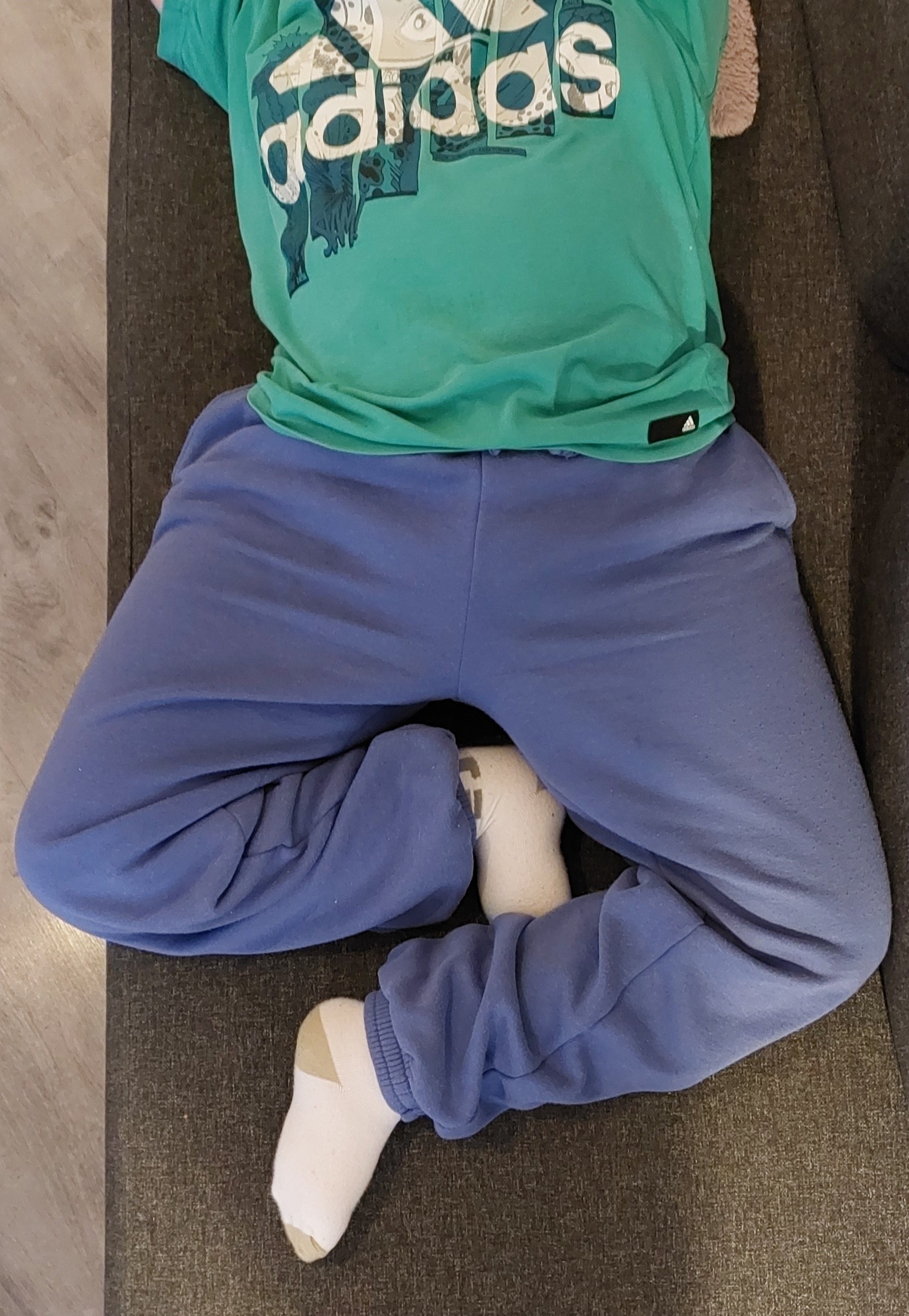 Mięśnie przywodzące nogi do środka wcale u Majki nie działają 😔, a dodatkowo ma również ogromne przykurcze w kolanach.
Z czym to się wiąże?
z tym, że od urodzenia nie może nawet stanąć na nogach, nie mówiąc o chodzeniu

jej nogi nie prostują się w kolanach, są wiecznie zgięte. Maksymalnie prostują się do kąta 90°

nie może złączyć nóg razem, są permanentnie wykrzywione na zewnątrz
Możesz sobie wyobrazić, jak bardzo uprzykrza to codzienne prozaiczne czynności, jak choćby założenie spodni.
Ale nie spodnie są najważniejsze. Potwornie utrudnia to również rehabilitację, a także wszelkie czynności pielęgnacyjno - opiekuńcze, które spoczywają na nas, rodzicach, z racji niepełnosprawności umysłowej Majki.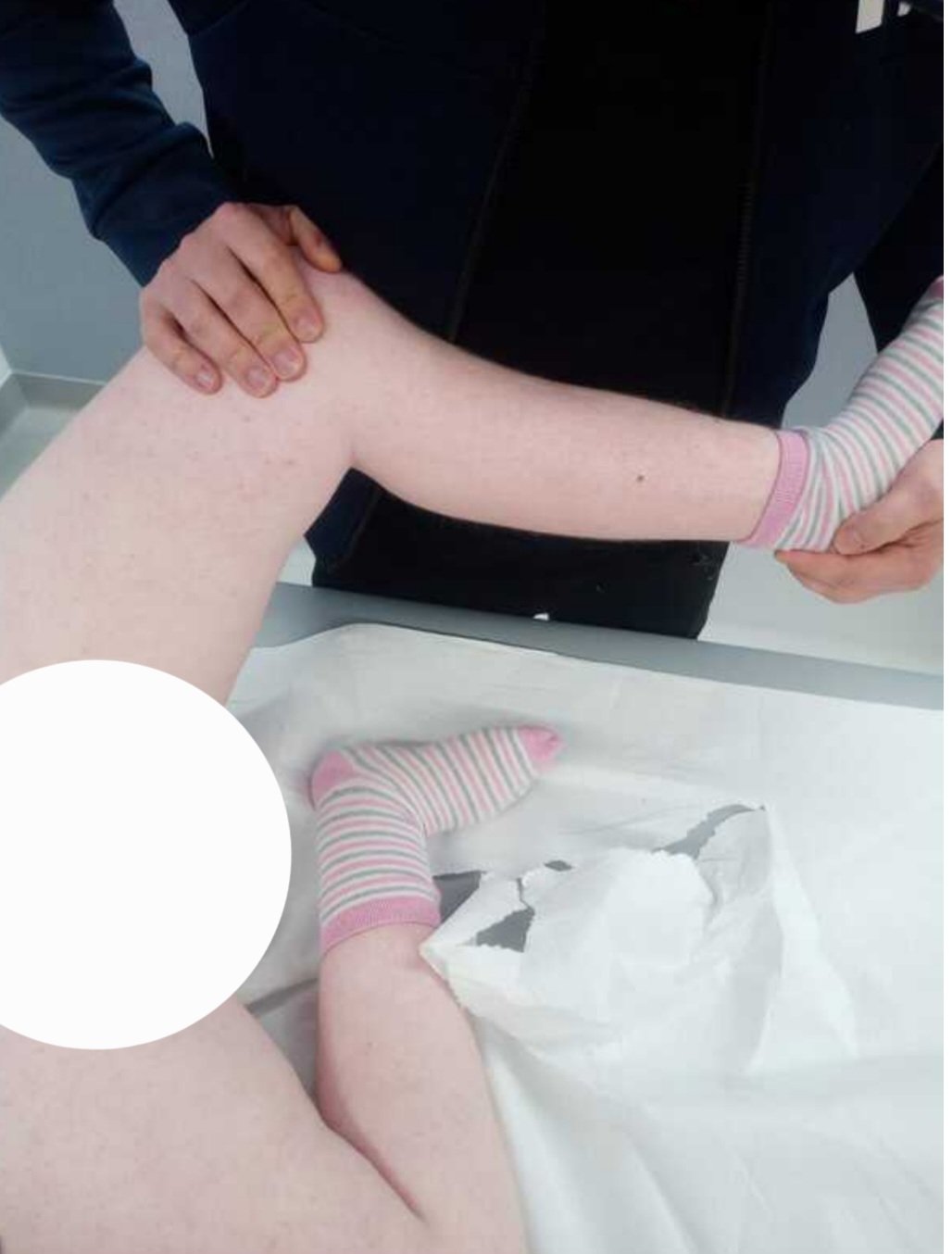 Osoby z niepełnosprawnością ruchową takie, jak Majka, powinny być pionizowane.
Ciągła pozycja siedząca sprawia, że:
wiele narządów wewnętrznych nie działa poprawnie,
wszystkie kości słabną,
a trawienie i przepływ krwi są spowolnione
...a to z kolei niesie za sobą kolejne konsekwencje.
Pomyśl o wiecznie ściśniętym żołądku, który nie może normalnie funkcjonować czy płucach, które nie mają dość przestrzeni żeby swobodnie działać.
Pionizacja to forma rehabilitacji, która pozwala osobie niepełnosprawnej stanąć, dzięki czemu wszystko w chorej osobie zaczyna działać poprawnie.
Zgięte i rozłożone nogi Majki, skutecznie uniemożliwiają przeprowadzenie pionizacji 😔
Pomóż Majce w lepszym życiu!
Nadzieję na lepsze jutro dał nam Paley European Institute w Warszawie.
Podejmą się NIEZWYKLE SKOMPLIKOWANEJ OPERACJI obu nóg jednocześnie, po to aby po operacji Majka miała w końcu wyprostowane w kolanach i skierowane na wprost nogi jak każdy zdrowy człowiek.
Dla nas taka wizja to czyste science fiction, bo nie znamy naszej córki innej jak tylko z nóżkami rozłożonymi na bok 😳
Ale lekarze z Paley European Institute nie takich cudów już dokonywali, więc wierzymy i ufamy, że pomogą również naszej córce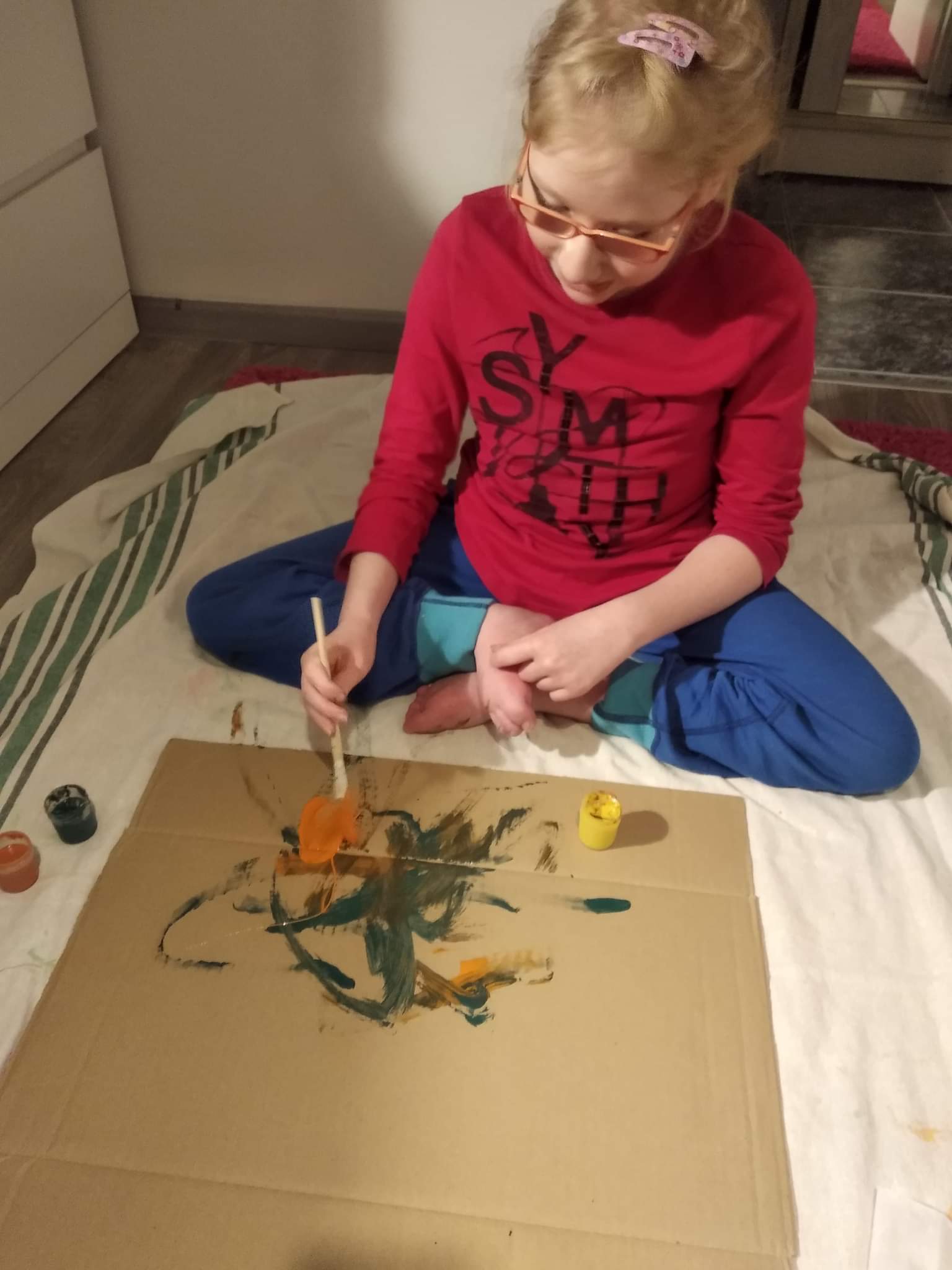 Całe przedsięwzięcie jest dla nas olbrzymim wyzwaniem finansowym, któremu sami nie jesteśmy w stanie sprostać.
Dlatego zwracamy się do Ciebie z prośbą o pomoc w zebraniu funduszy, które pomogą przybliżyć nam się do zapewnienia naszej córce łatwiejszej przyszłości.
Całkowity koszt operacji, kilkutygodniowej rehabilitacji i pobytu w Warszawie szacujemy na około 170 000 złotych.
W tym momencie nie jesteśmy w stanie przewidzieć ewentualnych dodatkowych wydatków, które mogą powstać podczas tak skomplikowanego leczenia. Mimo wszystko będziemy trzymać kciuki, aby operacja jak i późniejsza rekonwalescencja przebiegły bez komplikacji.
Majka zasługuje na lepszy los i łatwiejsze życie, tak jak każdy człowiek.
Pomóż Majce wpłacając darowiznę.
Dołącz także do naszej grupy na Facebooku z licytacjami. Będziesz mógł tam kupić coś oryginalnego i fajnego, jednocześnie wspierając naszą zbiórkę 😁 fb://group/1246978966163304?ref=share
The world's first Payment Card. Accept payments wherever you are.
The world's first Payment Card. Accept payments wherever you are.
Find out more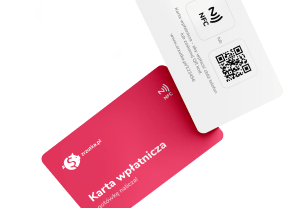 Nobody create moneybox for this whip-round yet. your moneybox may be the first!