id: kj3e3b
Zabawki dla dzieci - pacjentów oddziału onkologicznego
Zabawki dla dzieci - pacjentów oddziału onkologicznego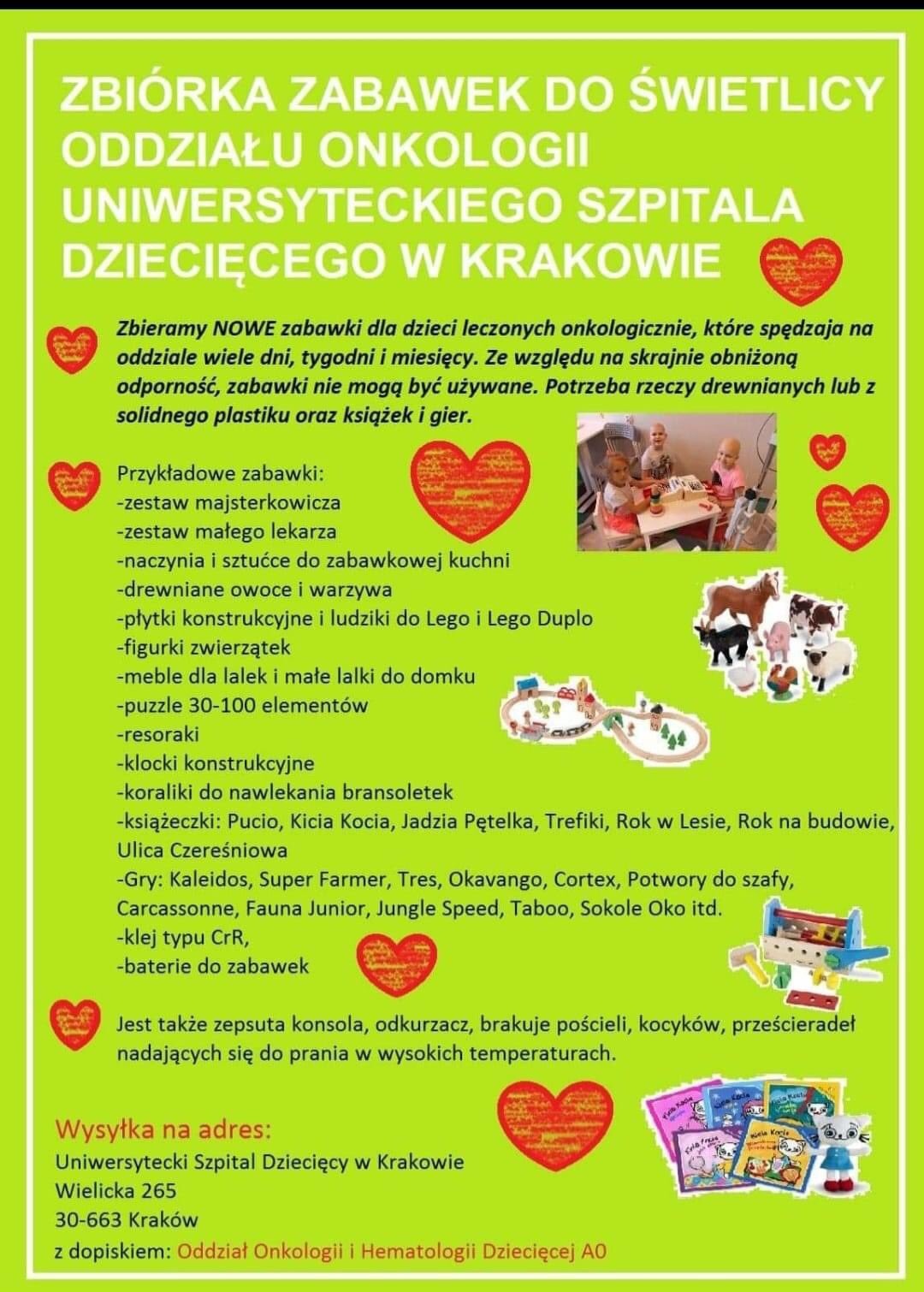 Donate
Zrzutka.pl does not charge a commission
Description
Kochani, zbieramy pieniądze na zabawki dla dziecięcych pacjentów Oddziału Onkologicznego Uniwersyteckiego Szpitala Dziecięcego w Krakowie.
Beneficjentem będzie Zespół Szkół Specjalnych nr 3 w Uniwersyteckim Szpitalu Dziecięcym w Krakowie, który zarządza świetlicą, a nadwyżka pójdzie na wyposażenie samego Oddziału Onkologicznego w tym szpitalu.
To tam leczy się Pan Torpeda. Od niego tez wiemy, że wyposażenie świetlicy dla dzieci w placówce jest już mocno zniszczone.
Dzieci spędzają w tym szpitalu tygodnie, a czasem wręcz miesiące.
Zadbajmy o to, aby ten czas był dla nich możliwie mało uciążliwy.
Ze względu na to, że pacjenci oddziału onkologicznego mają obniżoną odporność, nie możemy przekazać zabawek używanych.
Za zebrane pieniądze kupimy więc zabawki nowe i prześlemy w całości do Szpitala.
Będą to zabawki edukacyjne, książki, klocki, maskotki, lalki i figurki.
Wielkie dzięki dla wszystkich, którzy zdecydują się wpłacić choćby symboliczną złotówkę!
EDIT: Zebraliśmy 10.000 zł w 2 godziny!
Wcześniej celowaliśmy w 5 tys - zebraliśmy w 20 min
Zwiększam kwotę do 19.000
The world's first Payment Card. Your mini-terminal.
The world's first Payment Card. Your mini-terminal.
Find out more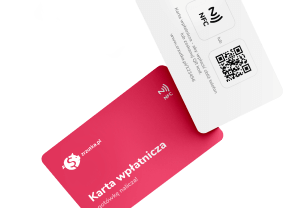 Our users created
704 777 whip-rounds
and collected
474 454 543 zł
What are you collecting for today?