id: knu73p
Operacja Endometriozy - walka o lepsze życie!
Operacja Endometriozy - walka o lepsze życie!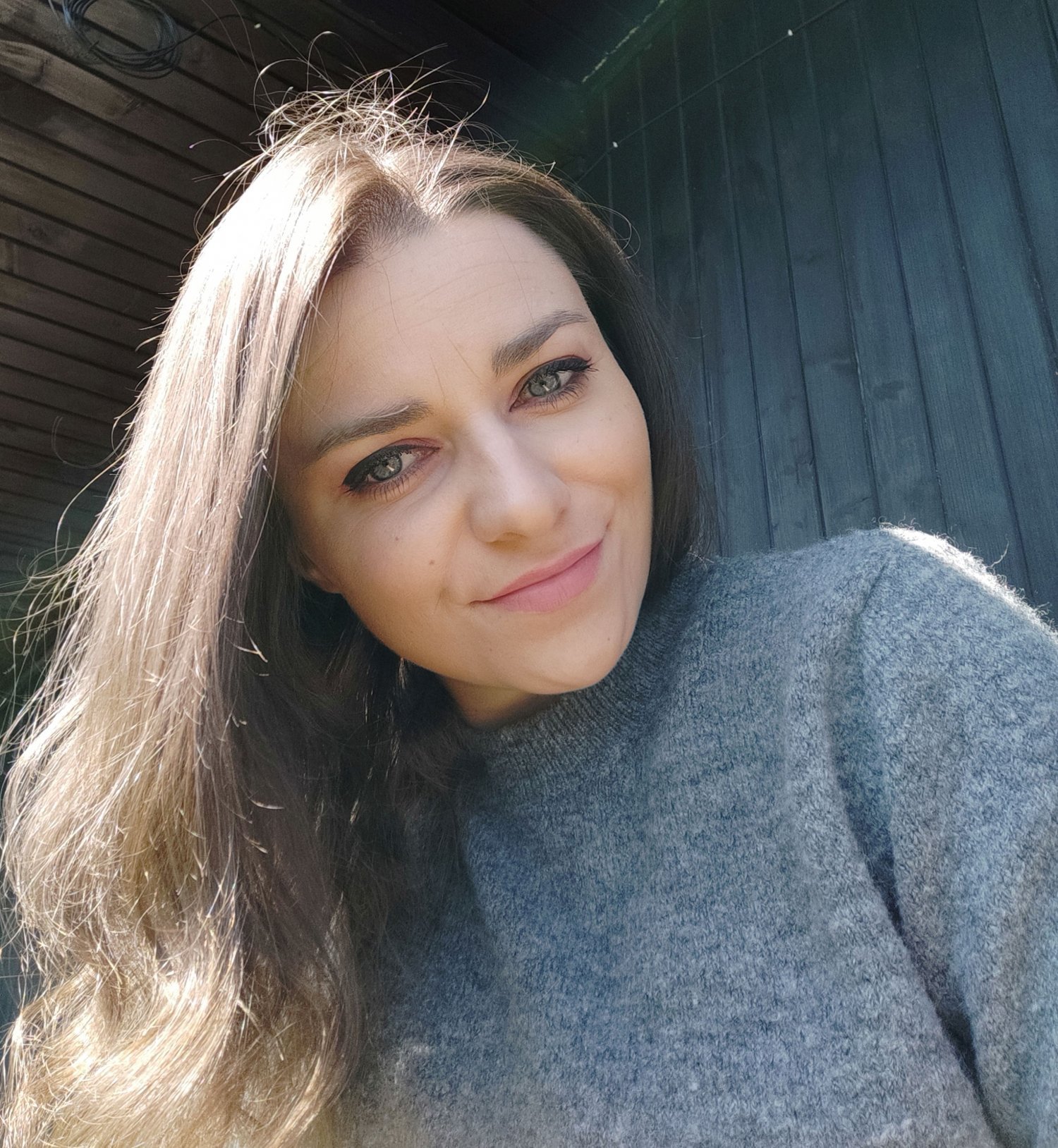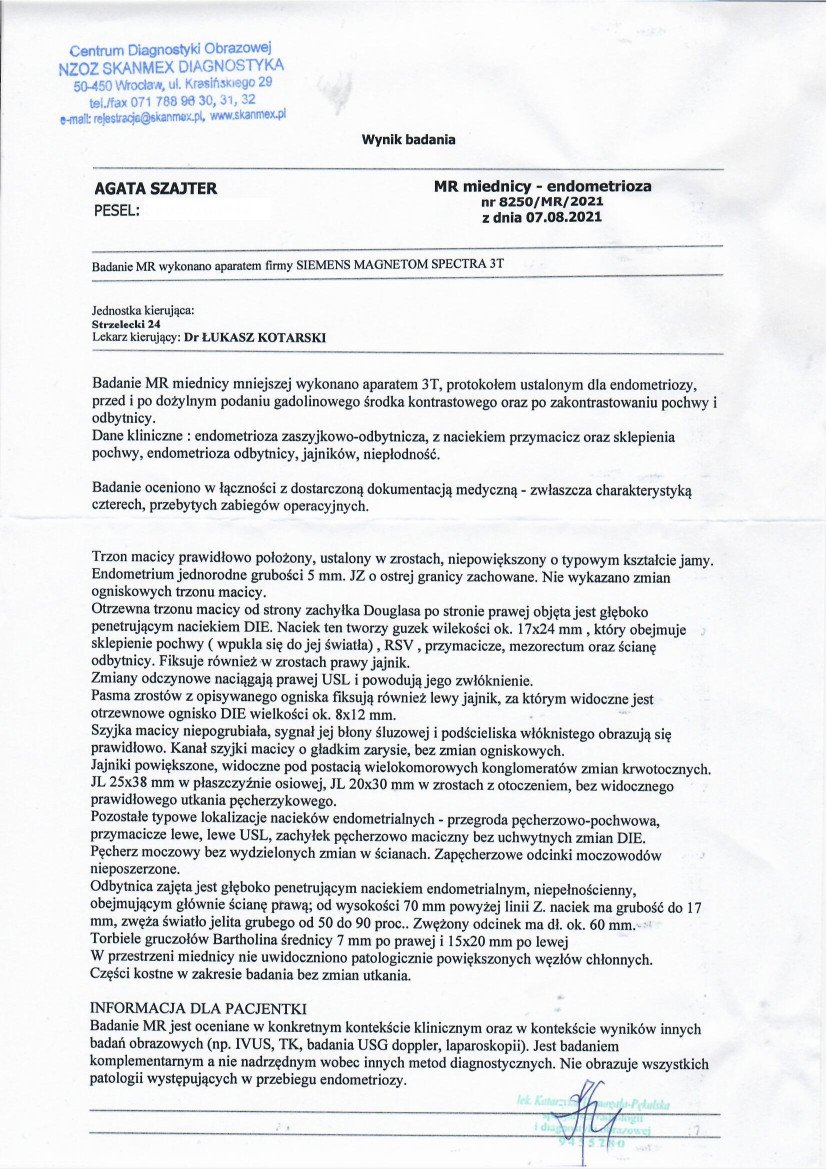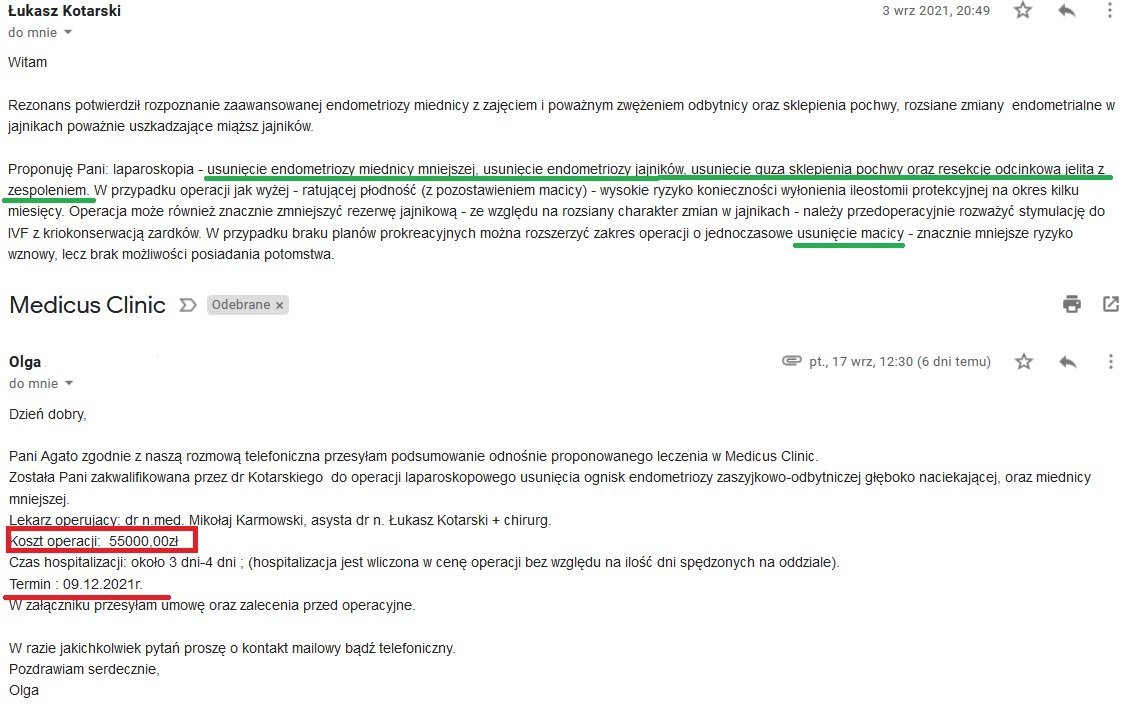 The organizer verified the description with proper documents.
Donate
Zrzutka.pl does not charge any commission
Description
Witajcie Kochani,
nazywam się Agata i mam 32 lata. Od 5 lat jestem szczęśliwą mężatką, na tydzień przed ślubem zdiagnozowano u mnie endometriozę, chorobę, która często uniemożliwia mi normalne funkcjonowanie - ciągły ból, codzienną niepewność o jutro oraz szansę na posiadanie potomstwa.  Dziś proszę Was o pomoc. Zostało mało czasu, ponieważ termin operacji to 09.12.2021r., a muszę uzbierać 55 000 zł.
Podejrzewam, że choroba towarzyszy mi od pierwszej miesiączki. Niestety zdiagnozowaną ją dopiero po 13 latach. Od pierwszego lekarza usłyszałam tylko: "niektóre kobiety tak mają", " po porodzie minie". Kolejna Pani doktor tylko podejrzewała endometriozę. W końcu, z ogromnym bólem i pękniętą torbielą, trafiłam do szpitala i wtedy już wszystko było wiadomo – Endometrioza.
"Endometrioza jest chorobą przewlekłą, jest nowotworem o łagodnym przebiegu, jednak jej przebieg kliniczny to przebieg choroby nowotworowej złośliwej . Endometrioza- tkanka prawidłowego endometrium które lokalizuje się poza prawidłowym jej miejscem gdzie powinna się znajdować a więc wnętrzem macicy tworzy różnego rodzaju guzy w zakresie jajników, mięśnia macicy, pochwy oraz odległych narządów które tworzą guzy podobne do nowotworowych w tym do guzów nowotworowych złośliwych."
W sierpniu 2016r. przeprowadzono pierwszą operację – laparotomia torbieli jajnika lewego ( torbiel 7cm). W grudniu 2017r. roku przeszłam punkcję torbieli w zatoce Douglasa (torbiel – 5cm). W sierpniu 2020r. laparoskopia diagnostyczna z kontrolą drożności jajowodów, częściowe uwolnienie zrostów – jeden jajowód niedrożny.
Końcem lipca tego roku trafiłam do lek. med. Ł. Kotarskiego specialisty od endometriozy z Medicus Clinic we Wrocławiu, który już po samym wywiadzie i badaniu USG stwierdził endometriozę zaszyjkowo - odbytniczą z naciekiem przymacicznym oraz sklepieniem pochwy. Zostałam dodatkowo skierowana na rezonans magnetyczny, który potwierdził to i pokazał liczne zrosty, nacieki oraz zwężenie światła jelita grubego od 50 do 90%. Wynik, który otrzymałam bardzo mną wstrząsnął. Endometrioza zaszyjkowo-odbytnicza głęboko naciekająca, jedna z cięższych odmian tej choroby. To ona powoduje u mnie okropny przewlekły ból oraz problemy z zajściem w ciążę.
Moja operacja została wyceniona na 55 000 zł. Polega ona na laparoskopowym usunięciu endometriozy jajników, usunięciu guza sklepienia pochwy, resekcję odcinkową jelita z zespoleniem oraz usunięcie macicy.
Jest to choroba, która mimo usunięcia macicy zostanie ze mną do końca życia i nie ma 100% pewności wyleczenia, ale podjęte leczenie w ogromnym stopniu ułatwia chorym codzienne funkcjonowanie.  
Staram się być pomocną i uśmiechniętą osobą, niestety za uśmiechem kryje się ból. Już wiem, że nigdy nie będę w ciąży, nie będą mogła mieć biologicznego dziecka, ale nie poddaję się, walczę. Walczę o swoje zdrowie, o to by żyć bez bólu, by nie musieć co rano zastanawiać się, czy ból uniemożliwi mi normalne funkcjonowanie.
Operacja jest bardzo skomplikowana przez co musi być wykonana prywatnie przez specjalistę od endometriozy. Refundacja w naszym kraju jest niewielka, a świadomość i wiedza na temat tej choroby lekarzy, którzy na co dzień nie obcują z nią, jest bardzo niska. Operacja jest zaplanowana na 09.12.2021r. i niestety z mężem nie jesteśmy w stanie uzbierać tak dużej kwoty sami. Jest bardzo mało czasu, ale wierzę, że dzięki waszej pomocy to się uda.
Dlatego bardzo Was wszystkich proszę o pomoc w uzbieraniu kwoty, dzięki której będą miała szansę na nowe lepsze życie, życie bez bólu.
Z góry, z całego serca, wszystkim Wam dziękuję!
Agata
The world's first Payment Card. Accept payments wherever you are.
The world's first Payment Card. Accept payments wherever you are.
Find out more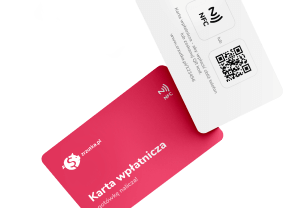 Our users created
750 787 whip-rounds
and collected
539 985 155 zł
What are you collecting for today?